Sizani Ngubane Bags Global Human Rights Award Nomination. Her Story Will Leave You In Tears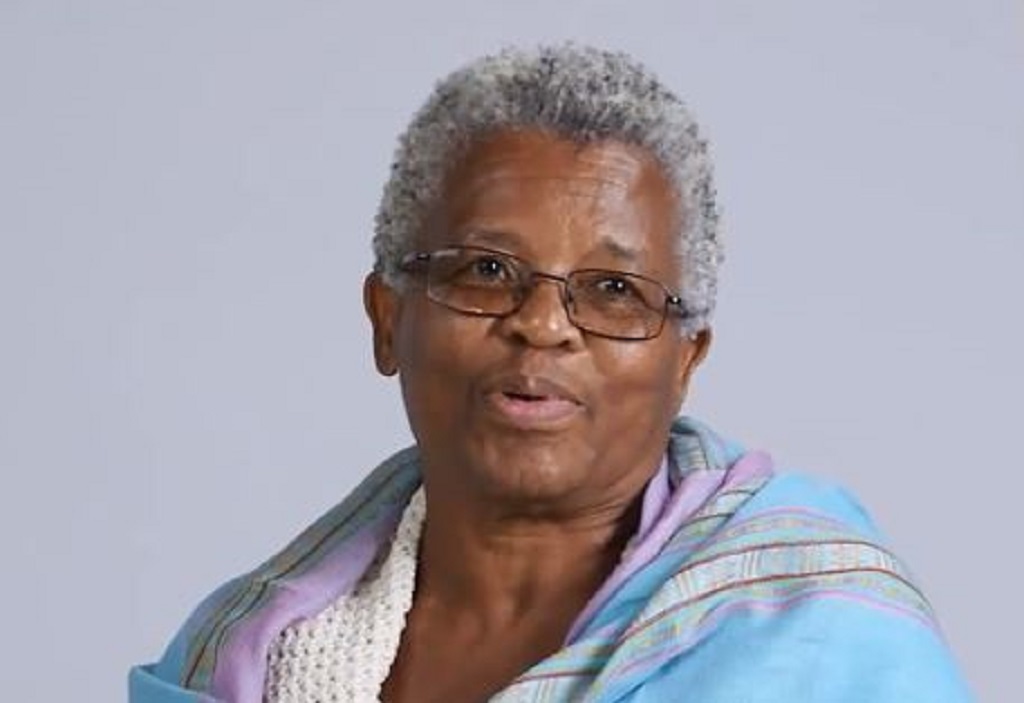 Sizani Ngubane hails from rural KwaZulu-Natal. The 74-year-old has dedicated the last 40 years of her life towards promoting gender equality as well as fighting for women's rights. Consequently, she is one of the three finalists of the 2020 Martin Ennals Award for Human Rights Defenders which is referred to as the Nobel Prize for human rights.
Sizani Ngubane began her human rights activism with the ANC before proceeding to become the Provincial Coordinator of the South Africa Women's National Coalition in 1991. One of her major contributions was the formulation of the Women's Charter for Effective Equality in South Africa. In 1998, she found the Rural Women's Movement (RWM). Subsequently, the vibrant organization fights for women's access to education, land, property, and inheritance rights. Today, the organization has over 50,000 women working at different levels of government.
"I was six when I told my mother that when I grow up, I want to visit the African continent and learn how other women in Africa tackle their challenges so I could come back and share the information with women here," Sizani Ngubane said. "My dream is that one day KwaZulu-Natal will be like other provinces, where women's rights are seen as human rights and women are given the same power over land that men are keeping for themselves."
The Unlikely Path to Activism
Sizani Ngubane first witnessed the detrimental effect of gender bias when she was ten. Her father was a migrant worker in Johannesburg. While he was away, his brother approached Ngubane's mother and evicted them from their house. Based on the Bantu Administration Act of 1927 and the Bantu Authorities Act of 1951, indigenous women cannot own properties because they are considered minors. Recalling the experience Sizani Ngubane said,
"When I think about it, I can remember how sad my mom's face was. It happened 64 years ago and my mom passed away five years ago, but when I think about my mom's face, tears start rolling down my face."
Over two decades after the founding of RWM, Sizani Ngubane has led numerous campaigns and advocacy training. More recently, her focus has shifted to fighting against traditional court bills like Ingonyama Trust (established in 1994) which strip women of their land in the KwaZulu-Natal Province.
"We cannot separate women's land rights from gender-based violence in South Africa. We are celebrating 25 years of democracy, but rural women are still treated like children. It is not in line with our constitution."
Trials and Triumph
According to Thomson Reuters Foundation, Sizani Ngubane has been hit by a speeding car, slapped with a gun, and stabbed with a knife. She is currently in hiding to prevent further attempts on her life. In KwaZulu-Natal province, Zulu King Goodwill Zwelithini controls about 2.8 million hectares of land. This enormous amount of land is about the size of Belgium. Challenging traditional authorities can put you in severe danger including beating, kidnapping, and burning.
However, come March 2020, Ngubane and other right groups will be challenging the Ingonyama Trust in Pietermaritzburg High Court. Ngubane's RWM also finds new homes for evicted women and children. Also, they help to grow food on communal land to feed the sick and the hungry.
"We are like one big family," she said. "We have now begun to spread our wings into different parts of the country."
About The Martin Ennals Award
Information on the organization website shows that Martin Ennals was a British human rights activist. From 1968 to 1980 he was the Secretary-General of Amnesty International. The award is a unique collaboration among the world's leading human rights organizations to offer protection to human rights defenders across the globe. The finalist and the laureate are selected by a Jury of 10 from the world's leading human rights NGOs.
The other two finalists for the 2020 Martin Ennals Award are Norma Librada Ledezma (Mexico) and Huda Al-Sarari (Yemen). The award presentation ceremony will hold on 19th February 2020 in Geneva.