Afrosapeur Spotlight: Shatta Wale, An Illustrious Career Overshadowed By Controversies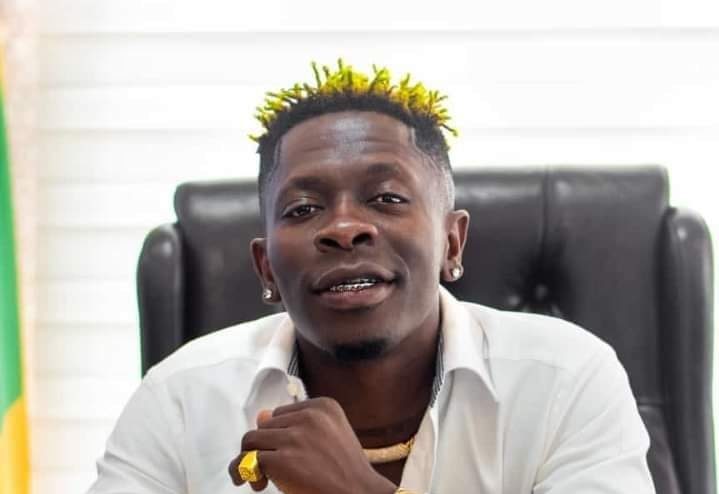 Today, our Afrospeur Spotlight section will look into the life of a renowned dancehall king. Although his illustrious career has been overshadowed by a recent controversy, Shatta Wale has continued to do what he does best. Of late, celebrities are using controversies and scandals to acquire publicity and fame. Could this be the scenario in Shatta Wales' case? Read on to find out.
A Peek at Shatta Wale's Background
While responding to Daniel Dadzie during an interview on Joy FM, the musician said that Shatta means a serious person. Wale, on the other hand, is an abbreviation for 'World Acclaimed Lyrical Entertainer'. Formerly, he was known as Bandana.
Shatta Wale was born Charles Nii Armah Mensah Jr. in Accra, Ghana. He was born to Charles Nii Armah Mensah Snr. and Elsie Evelyn Avemegah on Oct. 17, 1984, at the Police Hospital. Wales's father is a businessman, legal practitioner, and politician.
In his early years, Wale schooled at a suburb school called Seven Great Princes Academy in Accra, Ghana. His parents looked forward to him becoming a lawyer. However, this never happened. Wale's interest in arts while in school was irresistible. He even got a chance to feature in 'By the Fireside', a popular drama series that screened at the National Theatre of Ghana.
When Did Shatta Wale's Career Begin?
Wale's career began when he was still in high school. He began writing and recording his music there. However, it did not stop him from completing his education, thanks to his parents' affinity for education. He fully flung himself into music afterward. His major inspiration at that time was from listening to other Ghanaian musicians. Later on, he got a deal with a recording studio and produced his first album. It was not until 2004 that his star started shining after he released his hit track Bandana from Ghana.
Controversies Overshadowing Shatta Wale Career
Disputes seem to surround modern celebrities and Shatta Wale is no different. On Oct. 19, 2021, news immerged that Wale had been shot by unidentified gunmen. Consequently, the Ghanaian Police initiated a frantic search for him to investigate the matter. After a short while, Nana Dope, the singer's representative, informed the public that Wale was alive but in an emergency ward receiving treatment. Dope's online post read,
"Thanks to all those calling to check up. The king is still at the emergency ward receiving treatment. The gunmen are still on the run. Thanks to Ghana police."
However, on Oct. 20, 2021, the police found out that Wale had framed the shooting incident. Afterward, he surrendered to the Ghanaian authorities. However, things turned against him and he was arrested for creating and circulating false information that caused fear and panic among his fans and the public at large. Interestingly, it was a different scenario at Ankaful Maximum Security Prison where he was received with jubilation by the inmates.
After being remanded for a week, Wale was granted a self-recognizance bail of approximately $16,390 on Oct. 26, 2021. This controversial case was adjourned and mentioned for hearing on Nov. 9, 2021. The Ghanaian Police have promised to bring all the culprits involved in this controversy to book.
African Styles By Shatta Wale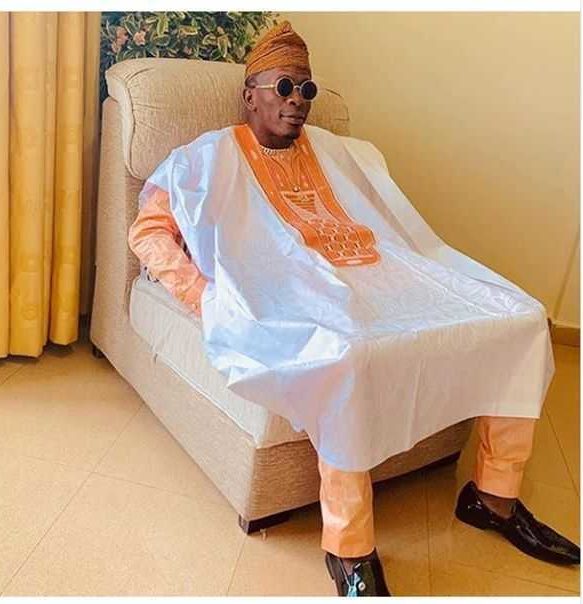 The white and orange colors on this African garb match effortlessly, giving Wale a well-deserving West African look. The orange cap and black shoes are simply hard to ignore.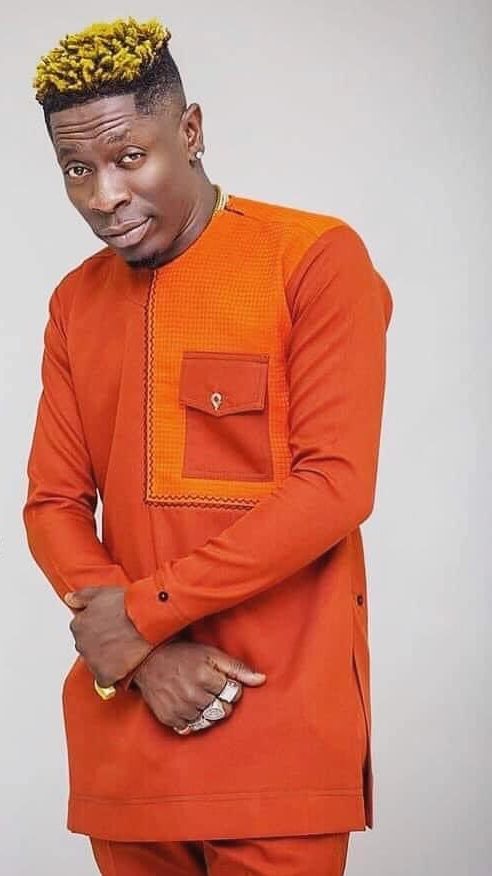 A dark orange African suit well showcased by Shatta Wale. This is a perfect addition to your wardrobe collection if you want to have an African look one of these days. One of the most interesting thing about this attire is that there is no limitation to how it can be styled.
Casual day out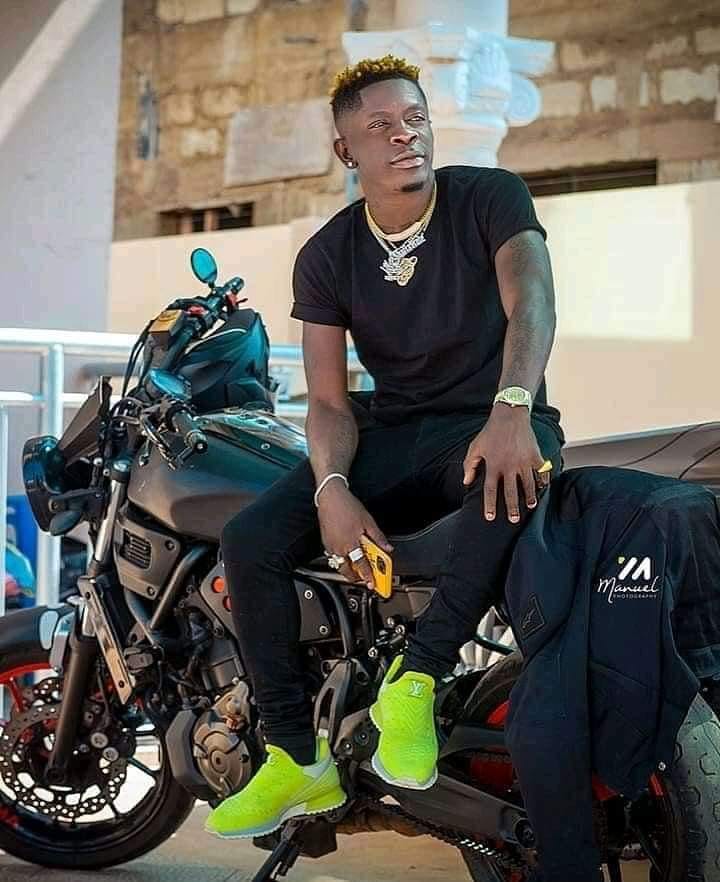 Enjoying a ride on a sunny day is something to look forward to. This casual wear is ideal for the occasion. The light green comfortable and stylish sports shoes add a much-needed splash of color to the whole ensemble.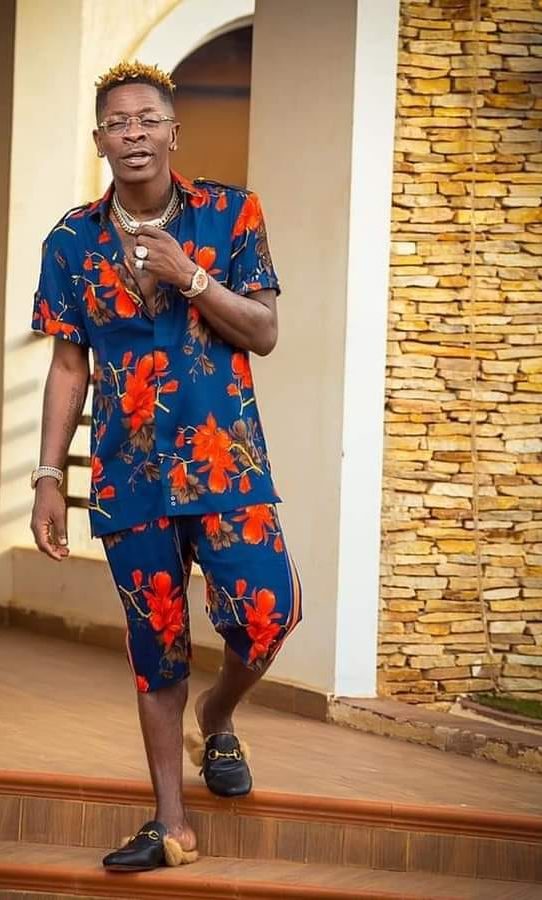 They say floral prints give a feminine look, but is that true? Wale is not one to shy away from floral garbs. The orange color of the flowers against the navy blue background gives this outfit a jovial and relaxed feel. What do you think?
The hooded look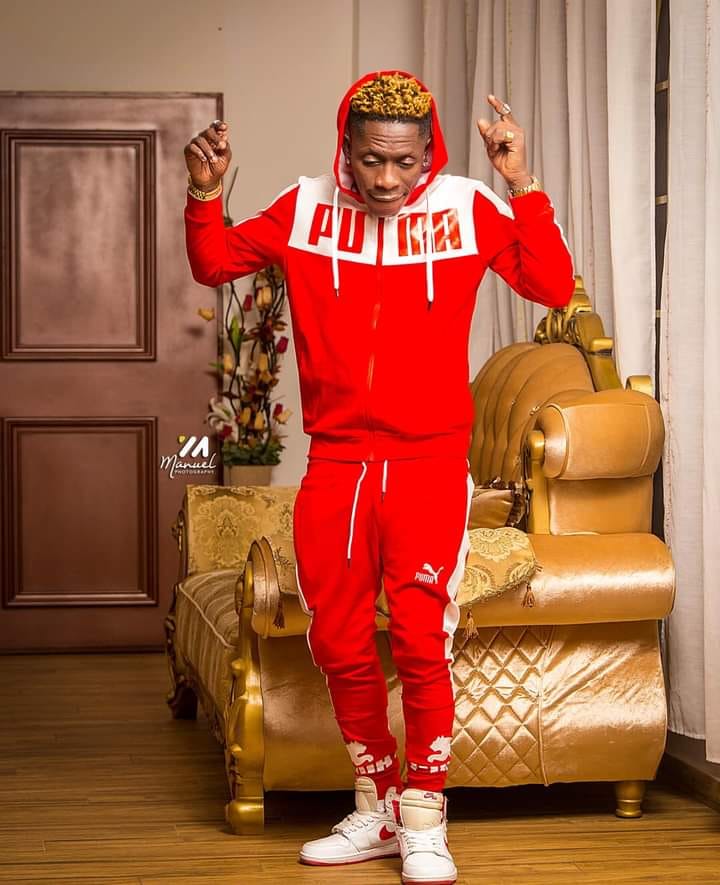 Apart from shielding you from cold temperatures, this red and white garb is modish. The white sneakers match so well with the white decorations and branding on the clothing.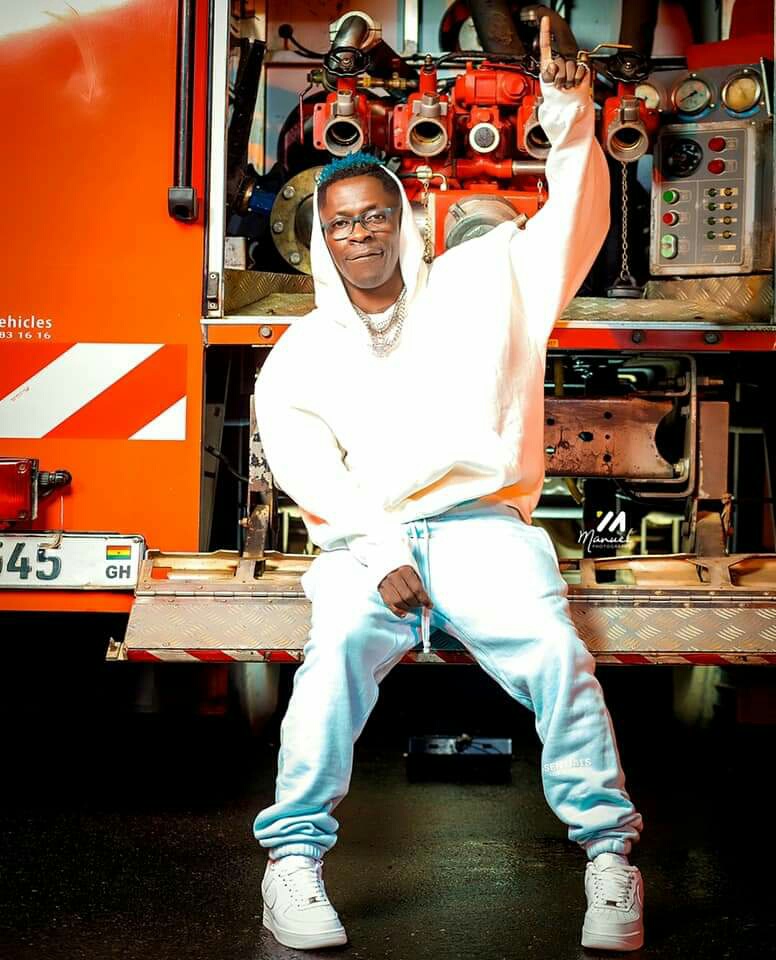 Another hoodie style to try out. The white hooded sweater and white sneakers are a perfect match for the blue sweatpants. Keep the cold off stylishly. No doubt, Wale has a soft spot for hoods.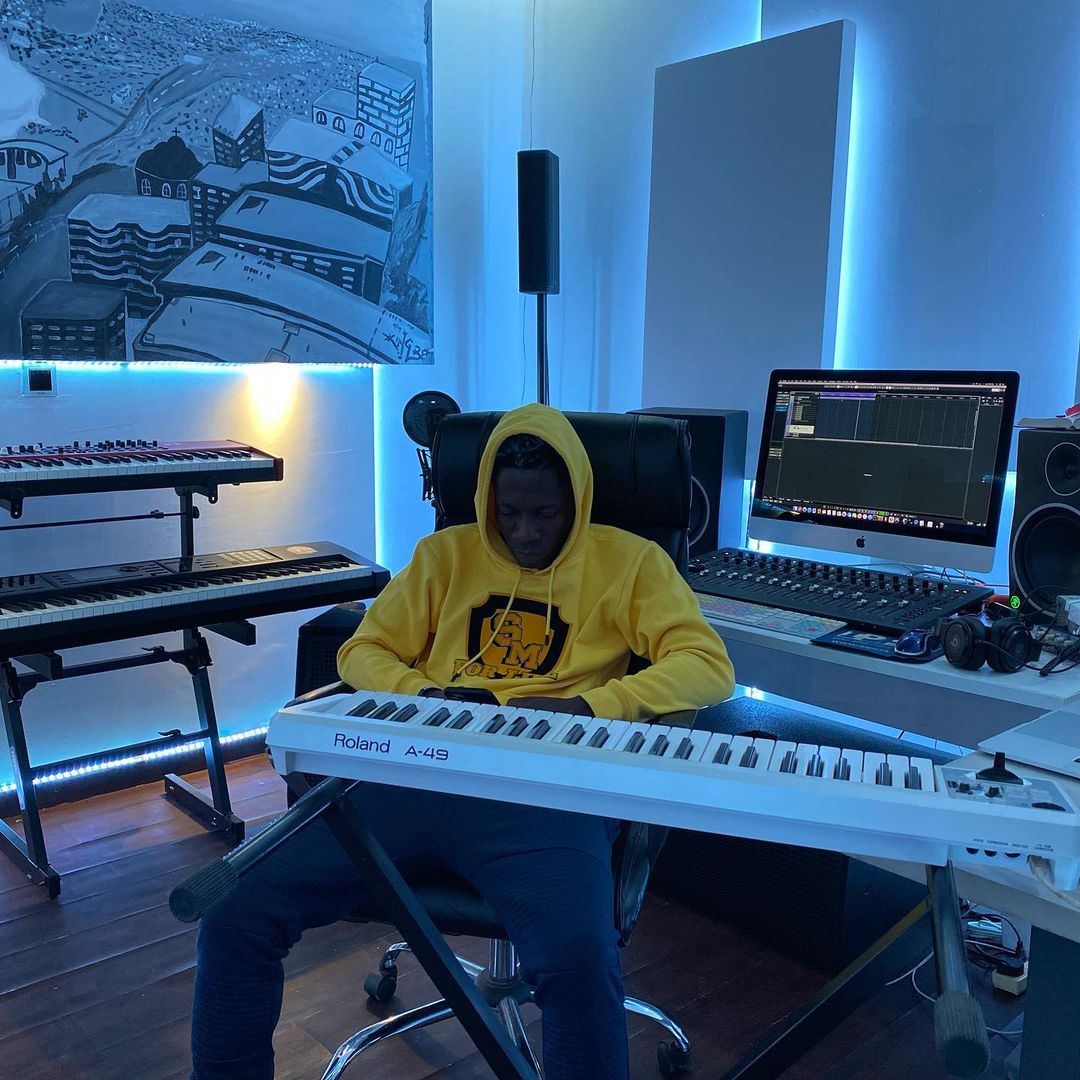 A hoodie look is also ideal for the studio at least according to Shatta Wale. The yellow sweater goes well with the navy blue sweatpants. Note how the outfit blends into the background.
Official and semi-official Shatta Wale garbs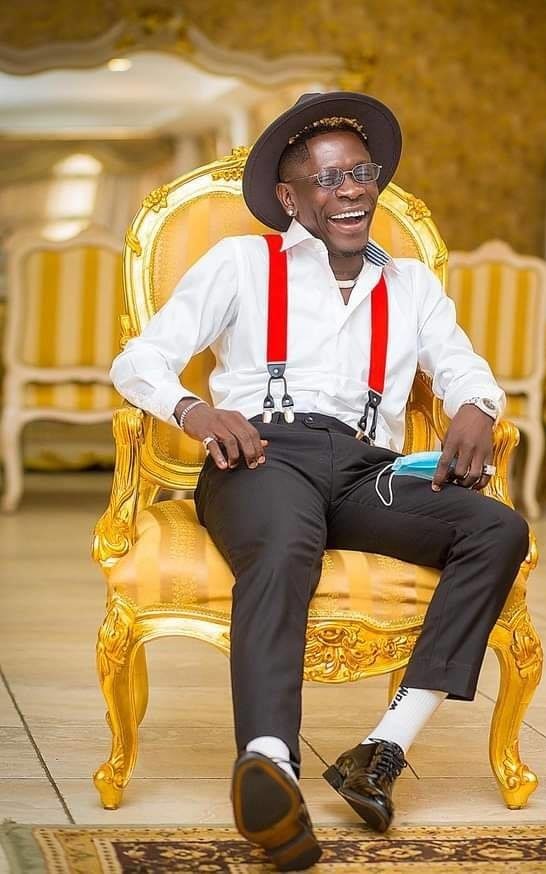 An official look is ideal especially when looking to be taken seriously. This black and white ensemble gives you an idea of what you should be acquiring to achieve an official yet stylish look.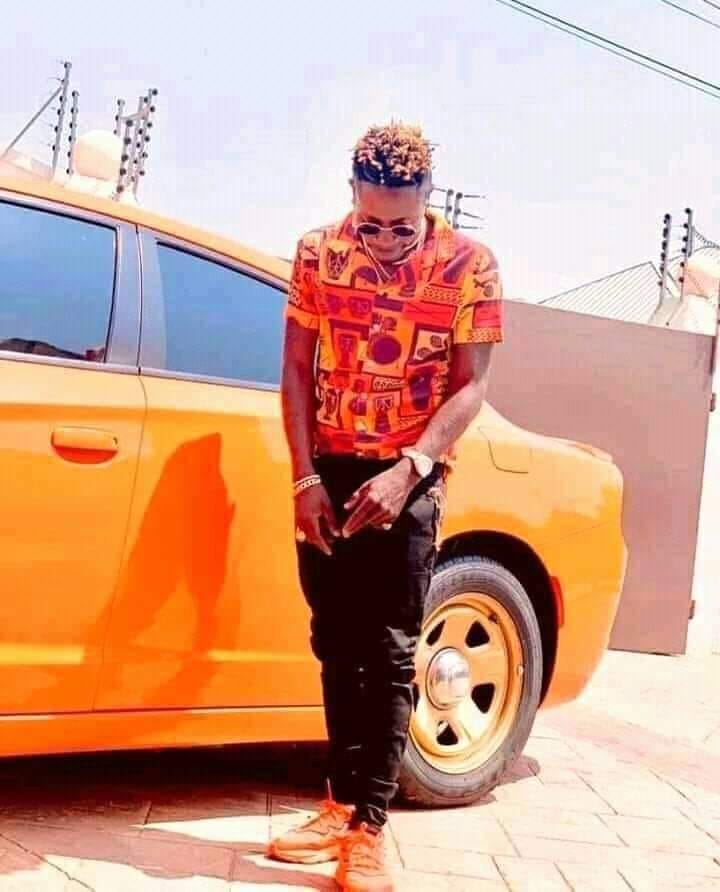 Other times call for a bit relaxed look that is ideal for both the formal and informal world. Well, this is an ideal combination. The colorful orange and brown shirt with the black trousers and orange sneakers outfit is the real deal in this vintage look.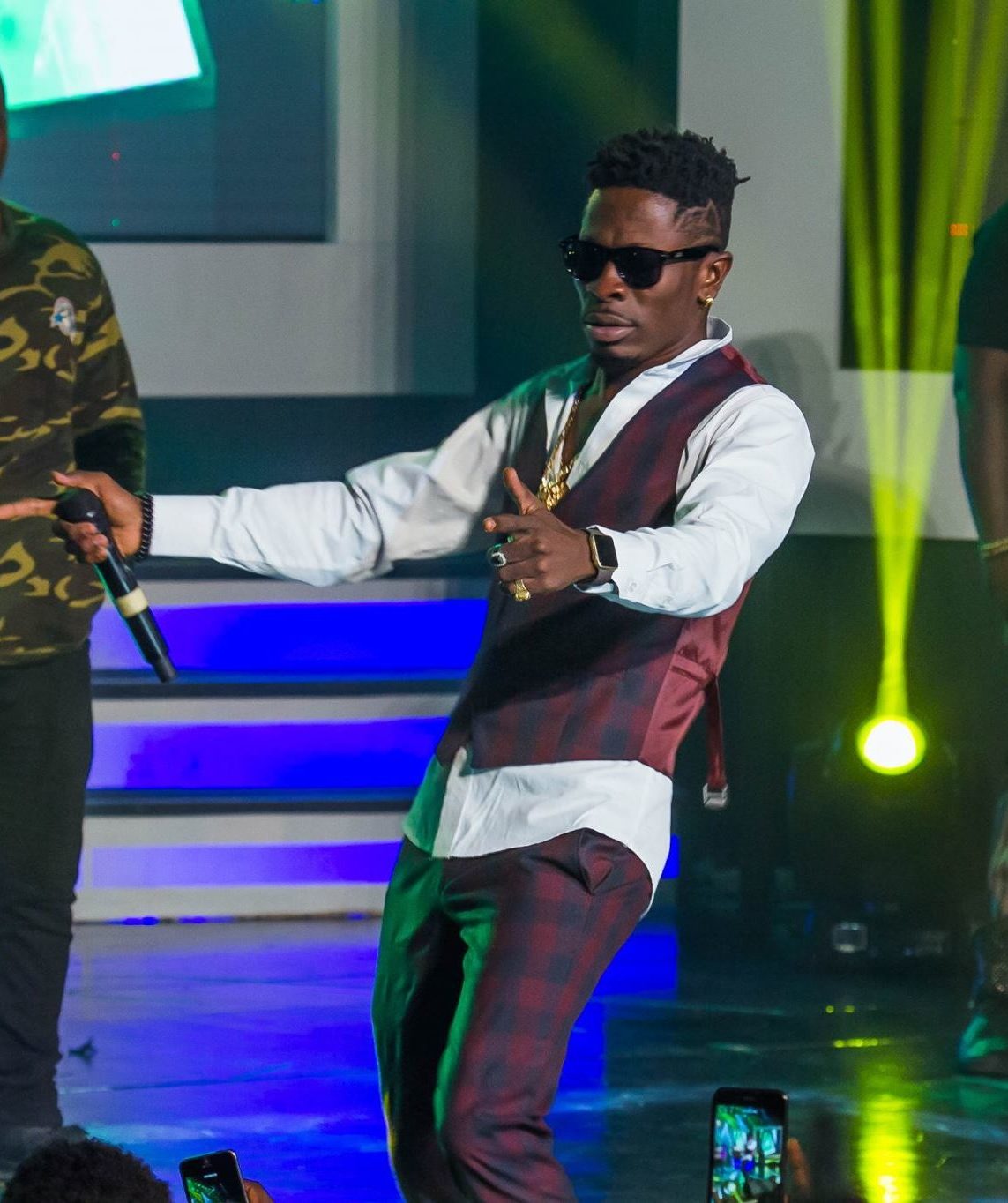 Well, Shatta Wale's office is the stage and he showed up in this checked maroon and black official wear. The white long-sleeved shirt completes the look.
Streetwear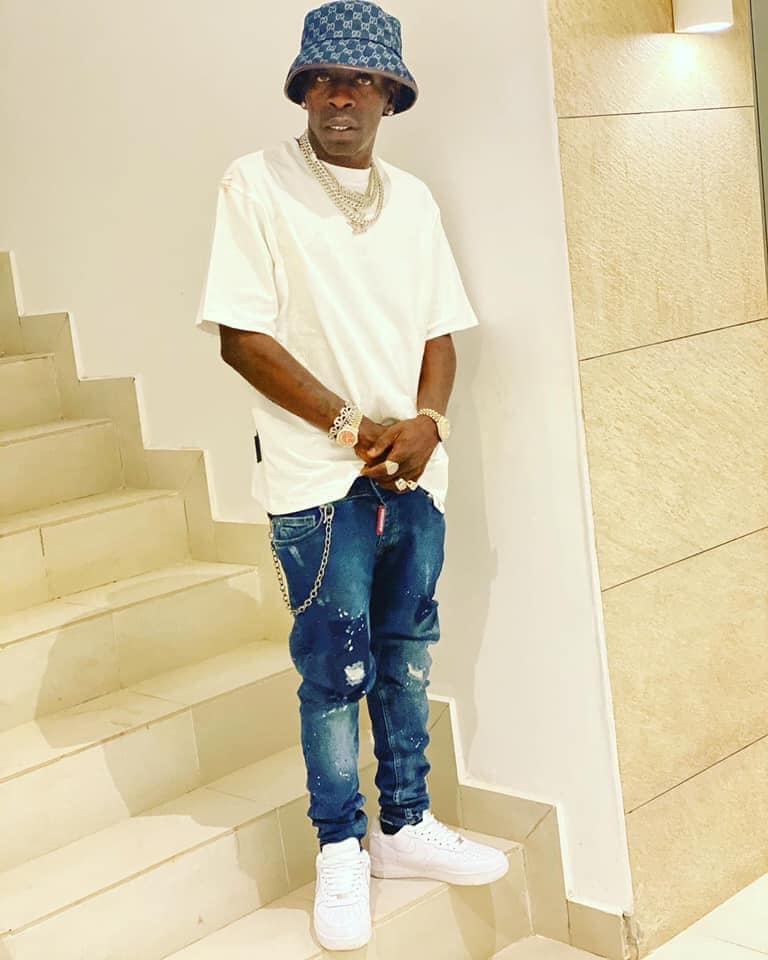 Celebrities rule the street and this is exactly what Wale is seeking to do with this navy blue denim and white garb. The bucket hat is an interesting addition to this outfit.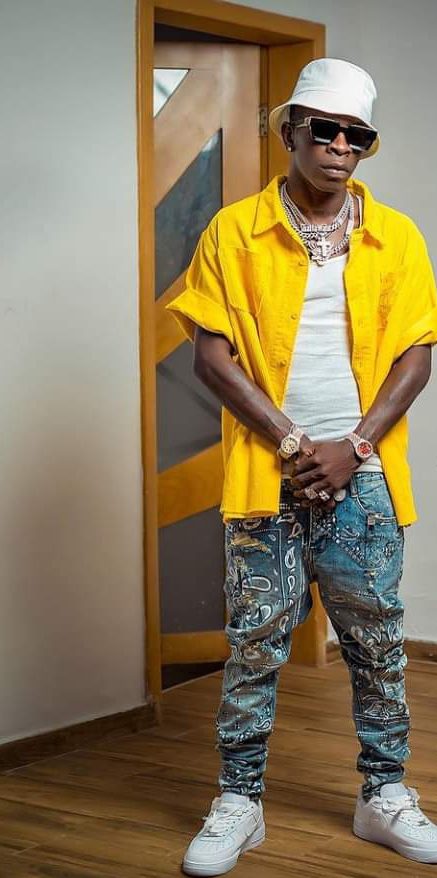 Most times it pays to look back to where the journey began. This is obviously a younger version of the Wale we know today. Here is another street style to choose from or to draw inspiration from. The yellow shirt gives the whole ensemble the pomp and color it deserves.
Conclusion
During his career which has spanned almost 16 years now, Shatta Wale has won numerous awards. In 2019, he won the Vodafone Ghana Music Awards for Highlife Song of the Year and the Reggae Dancehall Song of the Year. Still, in the same year, he became the Ghana Music Awards UK winner for the Reggae Dancehall Artist of the Year and the Popular Song of the Year.
In 2020, he also bagged BreakTudo Awards for the Collaboration of the Year and is still keeping on keeping on. The big question now is, what message was he trying to pass with the messy stunt? Are we expecting an album from him any time soon? If you have a reliable reason for his stagging a shot, share with us in the comment box below.