10 Contemporary African Fashion Brands On The Global Scene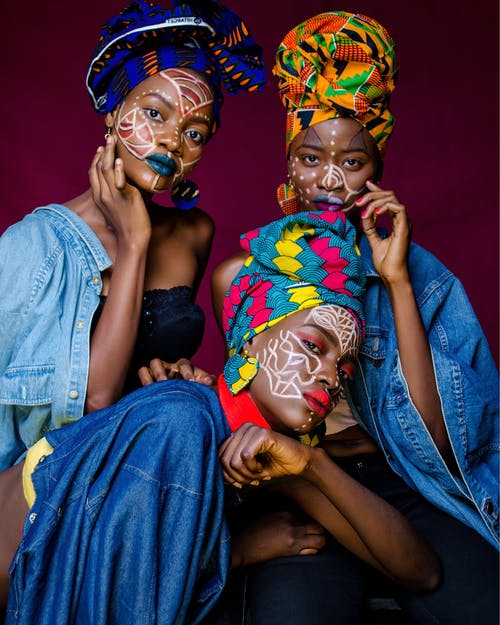 Close your eyes, get comfortable and imagine. Think of the last time you bought an outfit made by an African fashion designer. Perhaps, when you wore an outfit with an African fashion brand's name. Think of the elegance of the fabric, your confidence, and the way you carried yourself.  You knew that you were wearing something made with your heritage in the fibers. There is something about African fabrics that makes you feel powerful. 
For some, this imagery is a dream because they've never worn an African piece before. Well, most don't even know about the presence of African fashion designers across the globe. In the past, getting African fashion was a big struggle. However, that has changed. It's almost impossible to walk into a clothing store or mall and not find clothes made by an African fashion designer. 
If you decide to shop for African fashion brands, you'll quickly realize that there are so many of them. Settling for one can easily become a herculean task. But we are here to help. Here's a list of ten African Fashion Brands that you should bookmark and explore. Some are pretty popular while others are not. Either way, you're about to get the best clothes by African designers!
https://www.instagram.com/p/B_NPWxhjRF4/
With sleek, fashion-forward styles intersecting with motifs from Africa's past, South-African Brand Thebe Magugu creates smart, multifaceted clothes for the female form. This African fashion brand crafts ready to wear clothing while having a firm footing in accessories and small multi-disciplinary projects. We can bet that you won't end with window-shopping. Your bank account should be ready for major debits. 
https://www.instagram.com/p/B81gJICH_mI/
Beautiful pops of color and silky fabric that suit the female form defines Hanifa. Designer Anifa Mvuemba is creating a space for young African women. This African fashion brand celebrates women's bodies with flattering garments for the fashionistas. Thus, it creates beautiful silhouettes in an amazing variety of colors. Hanifa embraces innovation, being one brand that has created a virtual runway with 3D models rocking their garments. Shop the recently launched Pink Label Congo and experience the luxury of an African woman.
https://www.instagram.com/p/B7WK2QfJs-U/
Lisa Folawiyo encompasses women's wear and accessories. Each Lisa Folwaiyo piece has a unique story to tell from ideation to construction. By incorporating a combination of textiles and bright colors, Lisa Folawiyo creates globally acceptable prints. Lisa Folawiyo's collection skillfully delivers quality wears with unconventional designs that make you stand out in the public. With a strong eye for tailoring and fit, Folawiyo creates modern feminine silhouettes without compromising traditional African aesthetics. If you love to stand out rather than blend in, this African fashion brand is for you!
4. Lemlem (Ethiopia) 
https://www.instagram.com/p/B4ayV-rIxXl/
Ethiopian supermodel and designer Liya Kebede launched this African fashion brand after a visit to her home country. The brand was inspired by a need to create a market for the Ethiopian weavers and the core collection is made from handwoven fabric. Lemlem means "to bloom and flourish" in Amharic, the native language of Ethiopia. Therefore, it is committed to elevating artisanship and expanding production and jobs across Africa. One of the most fascinating features of this brand is that the clothes are woven from natural cotton, thereby making this an ethical fashion brand. You can shop beautiful swimwear, cover-ups, and cutesie mommy outfits for you and your little one.
https://www.instagram.com/p/BxIL0xQgsDq/
Owned by British Ghanaian fashion designer of the same name, Ozwald Boateng is famous for creating a special twist to classic British tailoring style. This menswear fashion brand focuses on creating styles that men know and love. From classic suits and jackets to tailed pants and more garments for men, Ozwald Boateng has become a household name in the UK and across the globe.
Fun fact: remember those awesome outfits in the 1998 film 'Lock Stock and Two Smoking Barrels'? Yes, Ozwald Boateng did that! 'Sex and the City'? He did that too. Subsequently, Ozwald Boateng provided a wardrobe for other movies. Furthermore, the brand won Best Menswear Designer at the British Fashion Awards in 2000. If you're looking for menswear that makes you look like luxury, here's your plug.
https://www.instagram.com/p/B26A73Sg6GB/
Ami Doshi Shah is a jeweller and applied artist based in Nairobi, Kenya. Trained at the Birmingham School of Jewellery, she has been the recipient of the prestigious Goldsmiths Award for Best Apprentice Designer UK & The African Designers for Tomorrow Award. You can't help but fall in love with her masterpieces at a first glance. 
7. Lisou (Tanzania)
https://www.instagram.com/p/B-zcrwLH1T3/
Are you looking to add more silk pieces to your wardrobe? African fashion brand Lisou might just be the kink. Owned by Tanzanian born fashion designer Rene Macdonald, Lisou is for the woman who loves silk. The Lisou collection is full of classic yet modern shapes. Sporting designs handcrafted by Rene herself, Lisou garments are made from the finest silks. Are you ready for an easy-breezy and soft fluffy feel on your skin? If yes, prepare to spend your entire paycheck. One piece might not be enough!
https://www.instagram.com/p/CBDKYEoFd8J/
For the man who is not afraid to wear bold prints, Tongoro is the perfect African fashion brand for you! Drawing on inspiration from her African and Parisian experiences, Sarah Diouf creates menswear for the classic man. It's her subtle gift of love to men. The entire print and tailoring are casually on point! If you're an avid watcher of the popular series 'Dynasty', you've seen Tongoro.
https://www.instagram.com/p/BzbaSQihFiy/
Loza Maléombho was established in New York City in 2009. However, in 2012 the brand relocated to Côte d'Ivoire where production now takes place. Loza Maléombho is a fusion of traditional cultures and contemporary fashion. It merges Ivorian traditions with modern fashion. The silh­ouettes celebrate the paradox of the old and new; cultural and futuristic. Loza Maléombho experiments on the synergies between Ivorian tribal aesthetics and New York City's urban fashion. This African fashion brand is perfect for the woman of style. It comes with a beautiful pair of shoes to die for. You need a Loza Maléombho in your wardrobe.
https://www.instagram.com/p/B8J4bc2AWkF/
Ready to morph into a Don? Pun intended. Don Morphy is a custom suit and t-shirt brand. This African fashion brand has grown to prominence. Designer Daniel Mofor seemed to appear out of nowhere in a suit he designed himself. However, after a few years in the industry, this fashion brand has gained momentum with no signs of stopping. Don Morphy boasts an impressive roster of clients including Emmitt Smith, T.D. Jakes, rapper Mike Jones, Tyson Chandler, and Dwight Howard.
Here's our list of jaw-dropping fashion brands. We will like to know which of them stands out for you. Feel free to tell us about it all in the comment box. Also, if there is any brand you think we should include on our list, do let us know. From all of us at African Vibes we say, be bold, be beautiful.