26 Year Old African Designer Wins 2019 Louis Vuitton Moët Hennessy Prize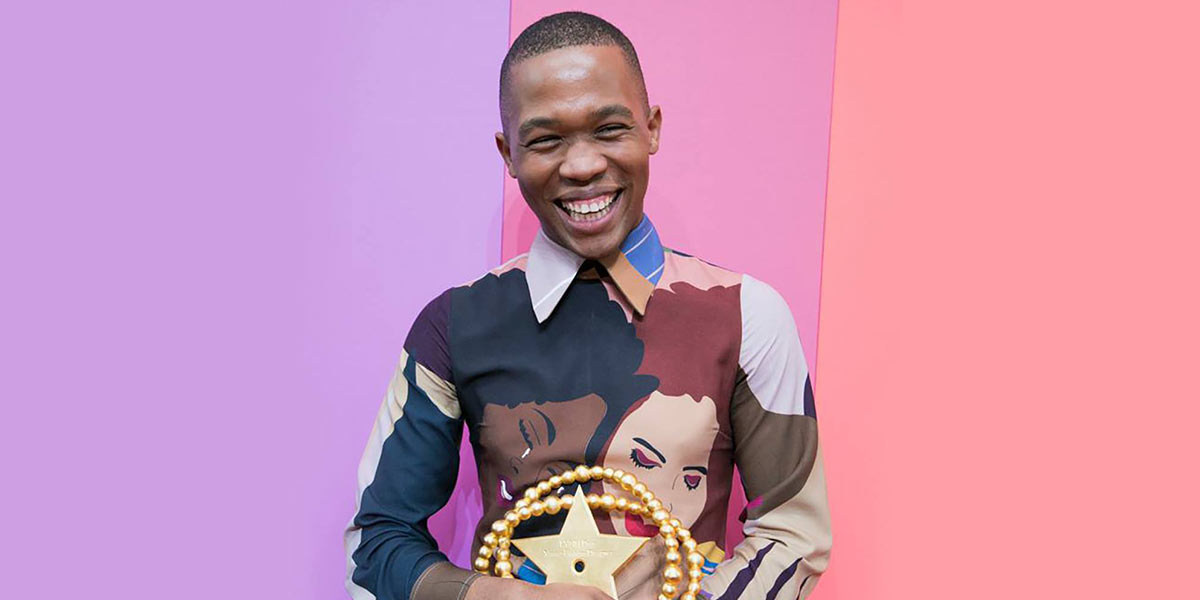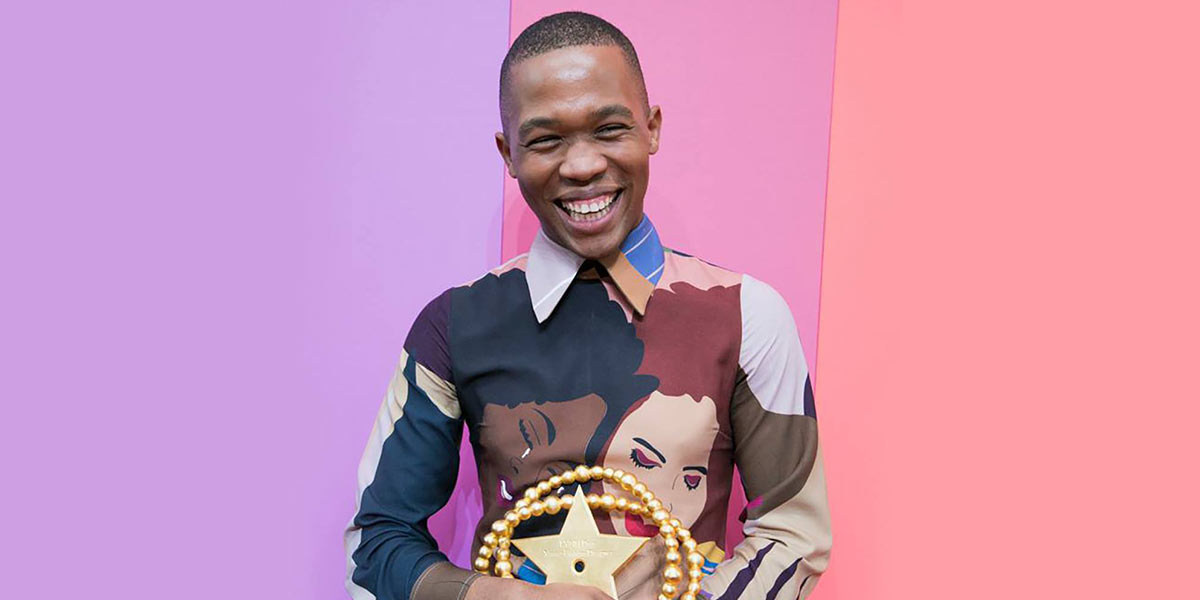 You are never too young to chase your dream. This is the story of 26-year-old South African designer, Thebe Magugu. The Johannesburg–based designer is the winner of this year's Louis Vuitton Moët Hennessy Prize (LVMH Prize). Consequently, he is the first African to win the prize and the youngest to make the finalist. The prize comes with a 300,000 euros and a year of mentoring from executives at the French luxury conglomerate. Speaking after his win while holding up his prize, Thebe Magugu said,
"As a creative you're always questioning yourself, but people around me told me there was no harm trying. I went into it like a child and got the chance to speak to my design heroes like Clare Waight Keller and Nicolas Ghesquière. So no matter the outcome, I already felt like I'd won so many things."
Thebe Magugu's fashion journey
Thebe Magugu was born and raised in Kimberley, South Africa. However, his fashion inspiration came from the young women who played an important role in his life. Consequently, he studied Fashion and Apparel Design, Fashion Media, and Fashion Photography at Lisof Fashion School in Johannesburg. His works while in the fashion school won him the best graduate collection.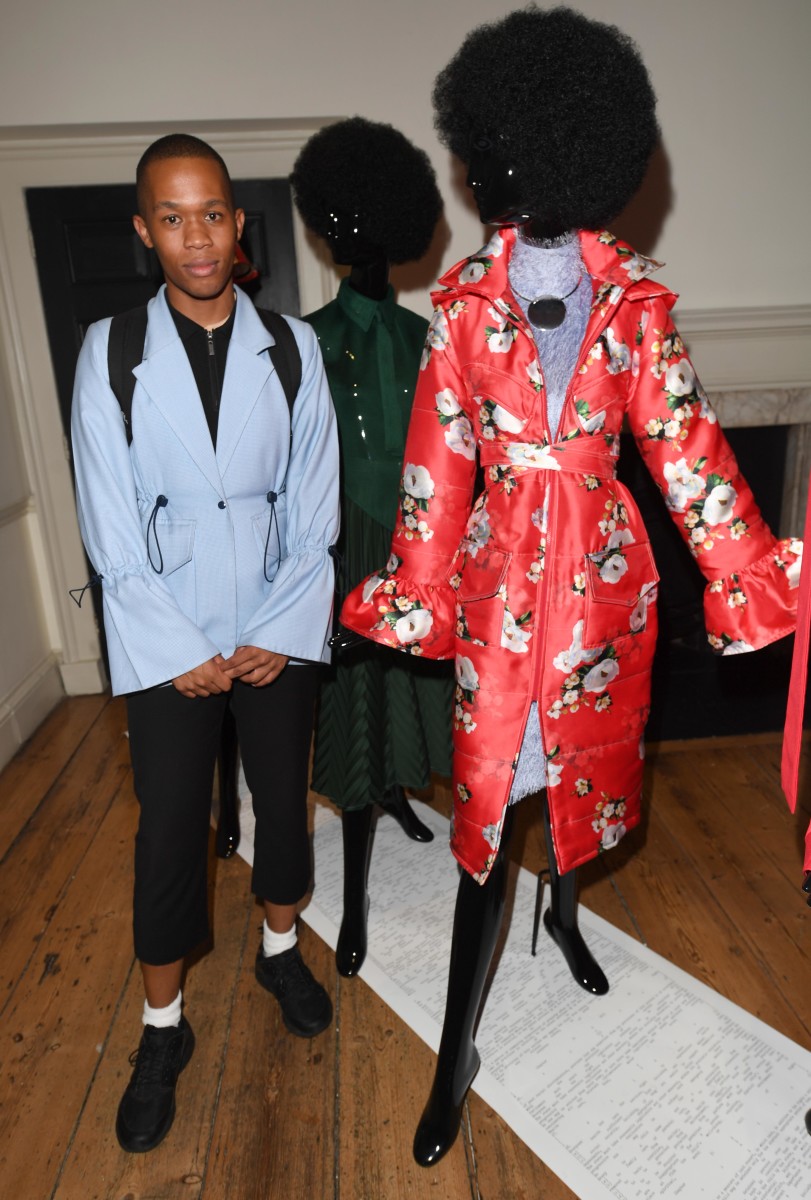 Following the completion of his training, he interned and worked for a number of retailers and designers fashion institutions. However, two years later, he launched his self-titled label, 'Thebe Magugu' in 2017. The primary focus of the brand is ready to wear. Explaining the vision of his brand, the young designer said,
"Together with our pillar values of quality, novelty, and culture, we constantly seek new ways of presenting women with clothing that both complies with and enhances the everyday. Sleek, forward-looking design intersects with motifs from our continent's storied past, providing smart, multifaceted clothes as valuable as their woman".
The goal of the LVMH Prize
The LVMH Prize is a November 2013 initiative by the French luxury conglomerate. The aim of the prize is to discover and reward young fashion designers from around the globe and help them push their career. Presenting the prize to Thebe Magugu was Alicia Vikander, the face of Louis Vuitton. However, the young designer says he would use the money to secure a radio space as well as employ more artisans in South Africa. Magugu said,
"My overarching mission as a designer is to showcase a contemporary South Africa. So many people have stale ideas of what that means and I really want to change that. There are so many creatives doing incredible work in South Africa. I'm looking forward to traveling but I really want to stay there because it feeds my own creativity."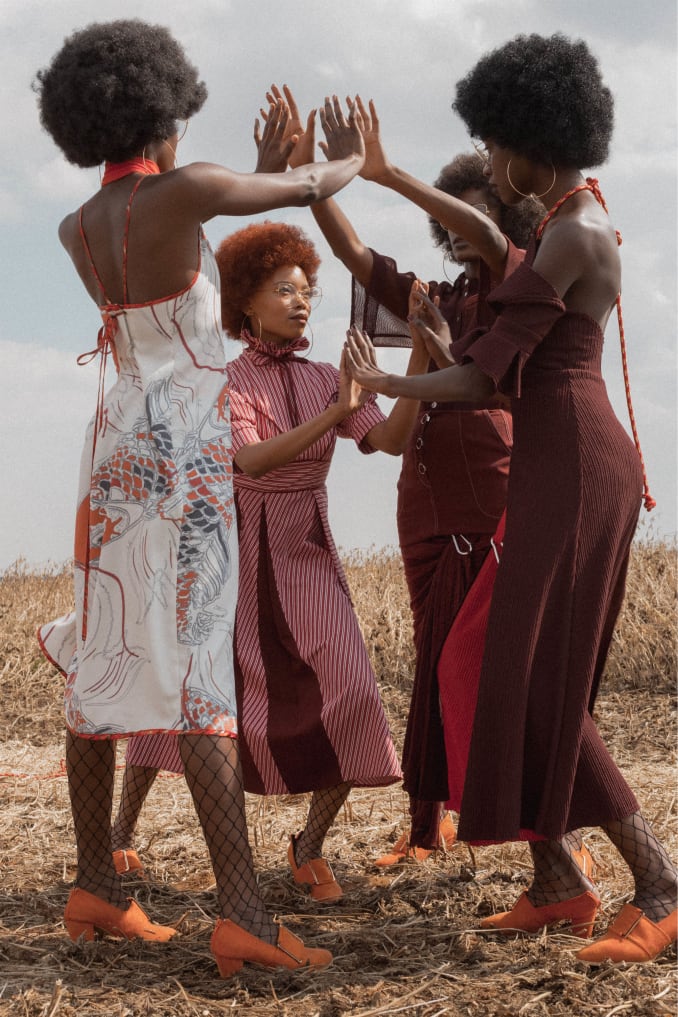 This year had over 1,700 entries from 100 countries. However, the finalist had to present their collection to a jury comprising of more than 60 judges. Some of the members of the jury include Nicolas Ghesquière, Jonathan Anderson, Maria Grazia Chiuri, Kris Van Assche, Clare Waight Keller, Marc Jacobs, as well as Jean-Paul Claverie and Sidney Toledano of LVMH.
Before Thebe Magugu's announcement as a finalist, he won the 2019 International Fashion Showcase. The other African among the eight finalists was Kenneth Ize of Nigeria. The young designer says his biggest fear is not achieving all his goals. Speaking about Magugu's design, the executive vice president of Louis Vuitton and the founder of the LVMH Prize, Delphine Arnault said,
"The creativity of his designs is great—the colors, the cuts, it's very feminine. We saw the talent, and we also saw the challenges—in export for example. It's great to find talent with a huge potential."