World Tourism Day: Here Is How 15 Of Africa's Most Popular Destinations Are Balancing COVID And Tourism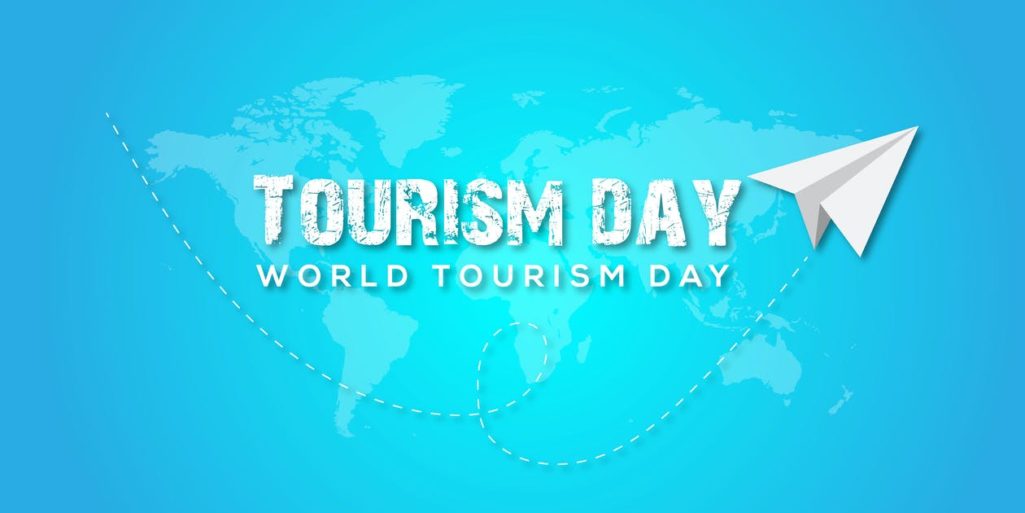 The Tourism industry impacts the lives of many. For example, travelers enjoy a cultural exchange with the inhabitants. Also, tourism creates jobs, boosts the economy, and drives infrastructure development. So, it is for a good reason that the world celebrates World Tourism Day on September 27th every year. The purpose of the celebration is to highlight the value of tourism on individuals and the country at large.
The Theme of World Tourism Day 2021
In 2020, the tourism sector suffered the worst crisis in close to a century. The outbreak of COVID-19 brought the industry to its knees. Over eighteen months after the outbreak, the industry is yet to recover. The resulting job losses left the vulnerable with no means of livelihood.
Thus, it is fitting that the theme of World Tourism Day 2021 is "Tourism for Inclusive Growth". This is an initiative to ensure that when the industry recovers, all will benefit. Here is a statement released by the United Nations World Tourism Organization (UNWTO).
"This is an opportunity to look beyond tourism statistics and acknowledge that, behind every number, there is a person. UNWTO invites its Member States, as well as non-members, sister UN agencies, businesses, and individuals to celebrate tourism's unique ability to ensure that nobody is left behind as the world begins to open up again and look to the future."
How Popular African Destinations are Catching Up
COVID-19 decimated the tourism sector worldwide—and Africa was not spared. The African Union estimates that African countries suffered a loss of about $55 billion in the first 3 months of the pandemic. However, as the world prepares to celebrate another World Tourism Day, signs of recovery are evident. Here is a rundown of steps popular destinations are taking to keep the tourism sector open and safe.
 #1. Kenya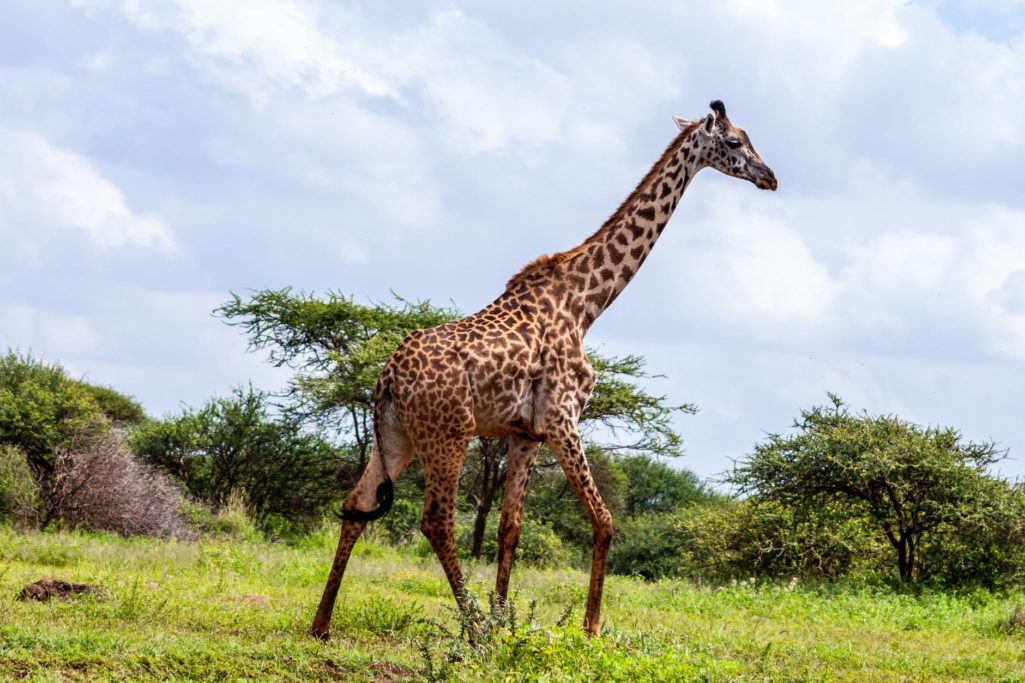 The arrival of the COVID vaccines signaled hope for the industry. Leading tour operators ensured that their crew was vaccinated. In addition, safety measures became the norm. Firstly, the operators reduced the number of passengers in the tour vehicles. In addition, they provide sanitizers in the vans. The Kenya Wildlife Service maintains a record of all visitors to National Parks for tracking purposes.
All passengers arriving in Kenya must present a COVID-19 digital certificate showing a negative PCR test. This has to be obtained 96 hours before arrival. If your certificate has expired, you must undergo a test at your own cost. For information on the approved labs, visit the Africa CDC website. In addition, passengers must complete a Passenger Locator Form during their flight to Kenya.
#2. South Africa
World Tourism Day may be on the horizon, but South African tourism is still struggling to recover. Coronavirus restrictions meant that the sale of alcohol was banned countrywide. This had a negative impact on sectors of the industry such as wine tours in the Western Cape. Yet, the vaccination campaign is ongoing. About 11% of the population has been vaccinated so far. Infection rates are decreasing, therefore hopes are high that things will soon turn around.
South African authorities require that arriving passengers hold a negative PCR certificate. The document has to be recognized by the World Health Organization and obtained 72 hours prior to arrival. Also, you need to install 'Covid alert SA', a contact tracing app from Google Play store.
#3. Mauritius
Like many other African countries, Mauritius experienced a decline in the number of arrivals in 2020. However, the island is working towards achieving a return of International traffic. In October, Mauritius will reopen its skies. The goal is to welcome both vaccinated as well as unvaccinated travelers as long as they submit to Polymerase Chain Reaction (PCR) testing. Unvaccinated travelers will be quarantined on arrival.
Three to seven days before you depart for Mauritius, you need to obtain a PCR test certificate. If you are fully vaccinated, you must present proof of a 7-day hotel reservation at a COVID safe hotel. If unvaccinated, reserve 14-day stay at an official quarantine hotel.
#4. Egypt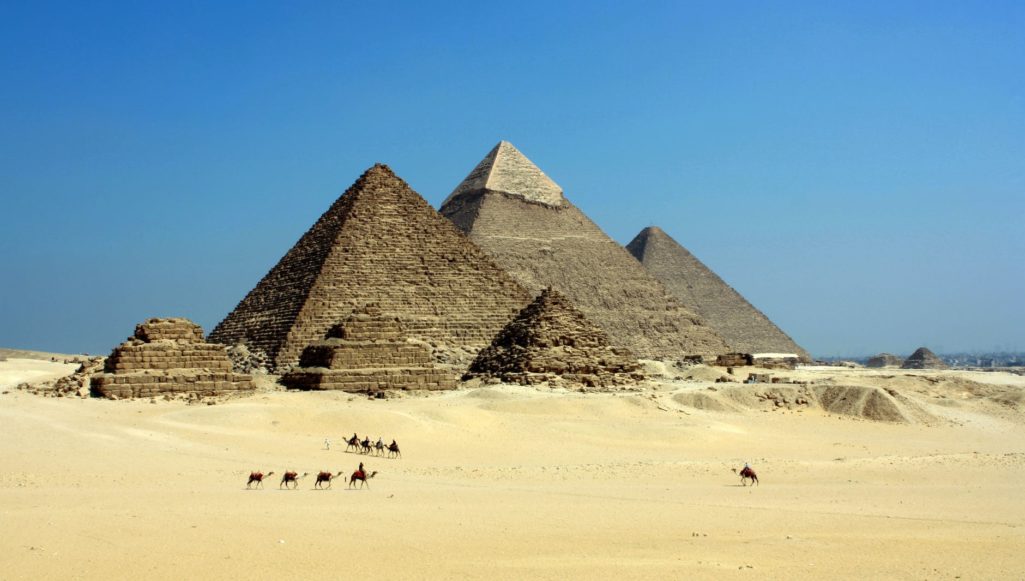 Egypt, the home of pyramids and spectacular seaside experienced a devastating loss due to the pandemic. However, the current figures show an upward trend with a 40% recovery rate. Visitors are welcome into Egypt provided they are holding a negative PCR test result. Players in the industry anticipate further growth, but this will only occur when other countries lift their lockdown and travel restrictions.
Arriving passengers between 6 years and older must hold a negative PCR result with a QR code. This should be in either Arabic or English. If you are from Australia, Canada, United Kingdom, North America, or South America, your PCR test can be obtained 96 hours prior to departure. However, passengers from other destinations must be tested 72 hours before they depart for Egypt.
#5. Cape Verde
Tourism in the idyllic island of Cape Verde also came to a standstill because of the coronavirus pandemic. Tourism accounts for a quarter of Cape Verde's gross domestic product (GDP).  A few visitors have begun to visit the island. This signifies that things are beginning to look up. However, building from the lessons of COVID-19, the country will now focus on developing alternative sources of income such as fishing and agriculture.
A negative PCR test (or antigen test) is a must for all passengers 7 years and older. The test has to be obtained 72 hours before departure. In addition, you need to fill a Health Surveillance Form upon arrival in the country. Expect a health screening and temperature test on arrival.
#6. Ethiopia
Beginning September 2020, Ethiopia opened its borders for international travel. Since then, the country has been receiving tourists. Thus, they have a good cause to celebrate World Tourism Day. Their entry requirements are like those of other countries. This means that a negative RT-PCR medical certificate is to be presented on arrival. Also, arriving passengers undergo health screening and must observe social distancing rules. Hotels, restaurants, and tours are all operating with enhanced health and safety measures.
Passengers traveling for tourism purposes or to attend a conference, or for an emergency are not subject to quarantine as long as they provide a negative RT-PCR or antigen-based RDT test on arrival. For more details about the digital test certificates, visit African Union's Trusted Travel Guidelines.
#7. Rwanda
Rwanda is welcoming visitors despite the increasing number of infections from COVID-19 third wave. Gorilla tracking is possible once again with new health and safety measures. There are also attractive package deals on offer. Visitors from a few destinations still undergo a 7-day quarantine period on arrival. In addition, hotel guests are required to present a negative RT-PCR certificate.
Rwanda does not accept Rapid Diagnostics Tests (RDTs), and your negative PCR test must be obtained 72 hours before departure. Before you leave for Rwanda, complete a Passenger Locator form. On arrival, you will undergo another test after which you will be quarantined for 24 hours at your own expense.
#8. Botswana
The southern African country has opened its borders to tourists from most countries of the world. Here too, visitors have to present a negative PCR certificate. The country has put measures in place to ensure that PCR testing is available for all visitors wherever they are. This is a welcome move for travelers especially if they are moving on to other countries after their safari.
All visitors arriving in Botswana have to complete a 'Self-screening form' and a 'Passenger Locator Form'. Also, passengers aged 5 years and above need to have a negative PCR test obtained 72 hours before departure. Arrivals must undergo a COVID test at their own expense.
#9. Ivory Coast
World Tourist Day 2021 will be held in Ivory Coast, thanks to government initiatives to keep the sector open. This is fitting for a destination that is rich in natural beauty and fascinating culture. The country is now open to international travelers. Also, the cessation of movement in and out of Abidjan was lifted in July.
Hotels are open but all persons must wear a mask in public areas. Also, restaurants and other public buildings have installed handwashing facilities and they provide sanitizers. Visitors aged 12 years and older must hold a negative PCR test result tested within 5 days prior to departure.
#10. Seychelles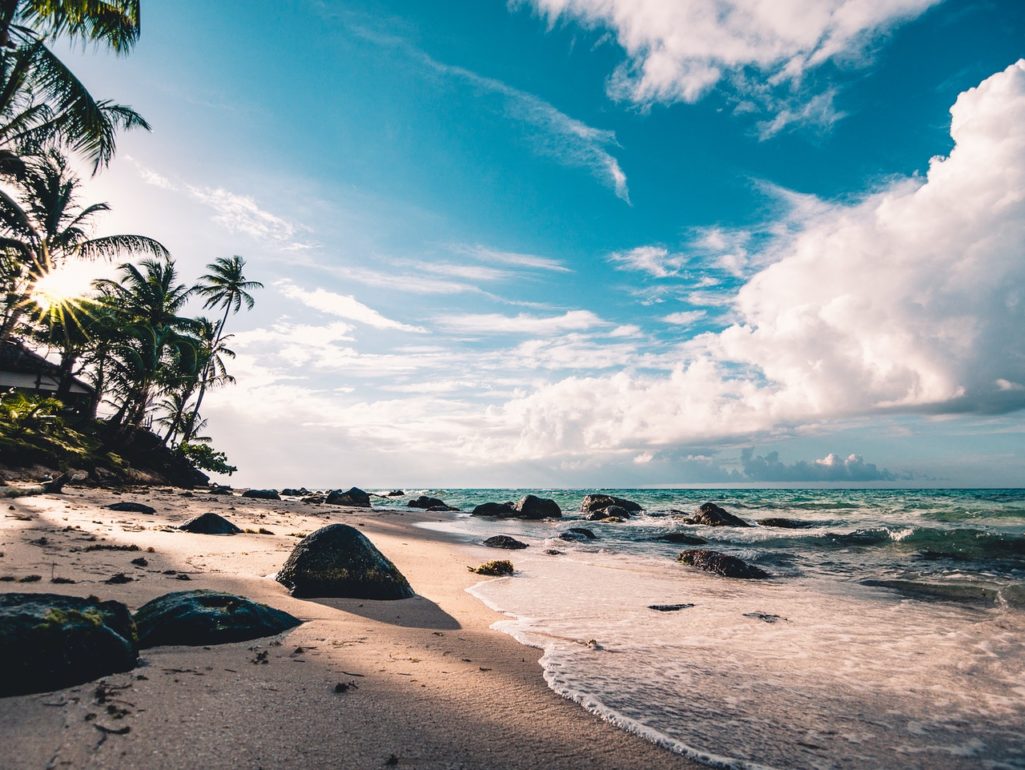 The beautiful islands of Seychelles are open for business. Although a negative PCR test is necessary, most travelers will not undergo a quarantine. However, curfews are still in place. From November, cruise ships can dock as long as the number of passengers does not exceed 300. So far, 68% of the population has received the COVID-19 vaccine.
Seychelles requires that all visitors hold COVID-19 insurance when they enter the country. This is to cover the cost of hospitalization and COVID-related costs. In addition, you need to obtain a 'Travel Authorization' 3-72 hours before you depart for Seychelles. Also, and a negative PCR test certificate is also a must.
#11. Morocco
This North African country was the first on the continent to open up air travel. Since 19th June, an average of 4,000 travelers arrives in Morocco daily. Among the measures, Morocco has taken to boost recovery include a reduction in airfares to the country and the slashing of hotel rates. In addition, there has been a drive to vaccinate as many people as possible.
Tourists arriving in Morocco must present a negative PCR test result if they are 11 years and above. The certificate has to be obtained 48 hours before departure. Unless you are fully vaccinated, you also need to provide a hotel voucher for a 10-night stay at a government-approved quarantine hotel.
#12. Tanzania
Tourism is key to Tanzania's economy. Therefore the 72% drop in revenue in 2020 compared to the previous year resulted in a crisis. However, the transition to recovery is on track. Going forward the sector is working on reforms to ensure greater efficiency in the industry. The aim is to put in place a transparent business environment with minimal red tape. Industry players are also encouraged to adhere to health and safety protocols.
All passengers arriving in Tanzania are subject to a rapid at $10. Those who have been to India within 14 days prior to arrival in Tanzania are subject to 14 days quarantine. In addition to a negative PCR test result, visitors must fill a 'Traveller Surveillance Form' before arrival.
#13. Ghana
Since September 2020, International flights have been landing in Ghana. All visitors are allowed entry if they are in possession of a negative COVID test. However, they still have to submit to a test on arrival. A positive result will mean quarantine for the traveler. Restaurants and bars are open for business.
Digital PCR test certificates must be presented on arrival in Ghana. The certificate should be based on the United Nations Development Program, Global Haven Program. There is also temperature screening and testing on arrival.
#14. Namibia
No travelers from any country in the world are restricted from entering Namibia. However, land borders are closed, so arrival into the country must be by air. Arriving passengers are subject to screening on arrival. Hotels must abide by Namibia Tourism Board (NTB) safety guidelines and protocols.
In addition to holding a negative PCR test certificate, passengers must complete a Health Questionnaire and submit it on arrival. If your PCR test is older than 72 hours, you will be quarantined for 7 days.
#15. Zimbabwe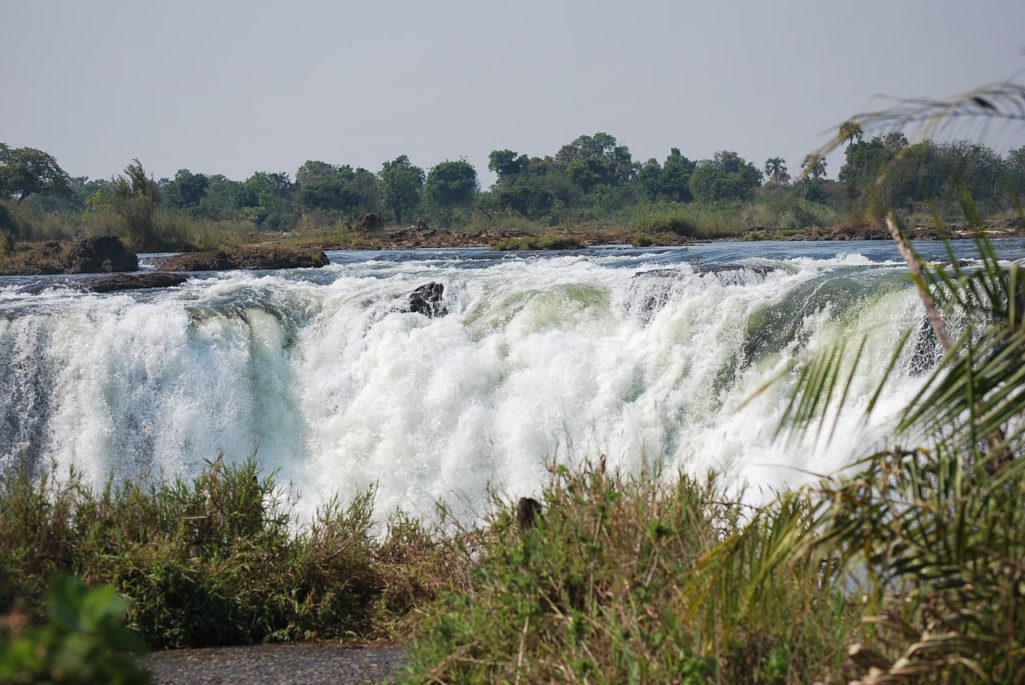 If it is your cherished dream to visit Victoria Falls, the way is open for you to do so. Zimbabwe is open to tourists. Also, there is no mandatory quarantine and land borders are open for the vaccinated. There is an ongoing national curfew but hotels and lodges at Victoria Falls are open and welcoming guests. However, the restaurants operate at 50% capacity and bars remain closed.
It is important to note that only COVID-19 certificates obtained on the 'Trusted Travel Platform' are acceptable in Zimbabwe. You can verify your certificate on the Global Haven System. The PCR digital test certificate should be obtained 72 hours prior to arrival. When you arrive, you have to complete and submit a health questionnaire for COVID tracking purposes.
Conclusion
You can join World Tourism Day celebration by participating in the photographic/video competition. The aim is to document tourism activities in your country starting from grass root players. For example, you can begin by filming curio crafts-people at work. Thereafter, move on to hotel workers followed by images of tourists in the middle of a tour.
You can also start a conversation on social media and post pictures of your travels. By supporting World Tourism Day, we increase awareness of the importance of this vital industry. Most importantly, we will help to boost the economies of our countries.