World Teachers' Day: See African Vibes' List Of Educational Apps That Will Turn Your Kids To Geniuses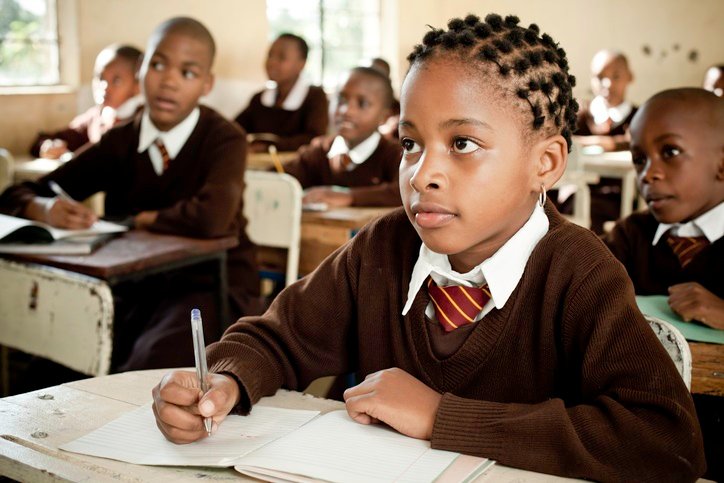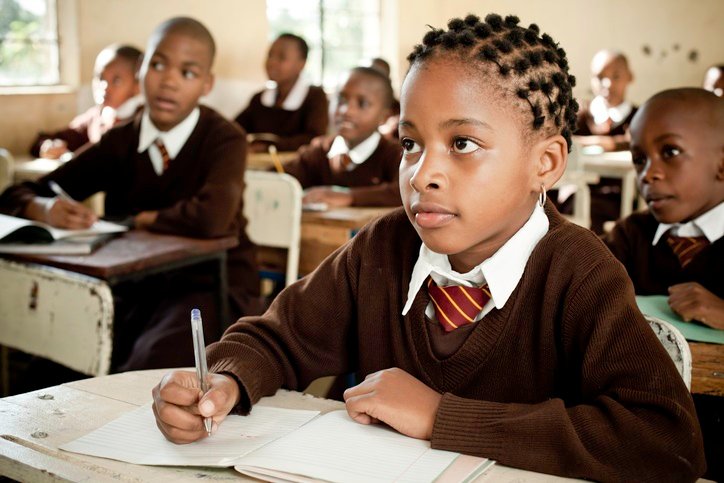 Did you, like many others, acquire a valuable life skill from a teacher in school? Or do you have memories of a teacher who was both a mentor and a hero who inspired you and shaped your goals?
In pre-colonial times tribesmen who imparted knowledge and skills to the next generation were highly revered. Likewise in modern times, teachers are valued members of society. The importance of teachers to societal growth is the reason why October 5 every year is set aside for the celebration of World Teachers' Day.
History of the Celebration of World Teachers' Day
World Teachers' Day was inaugurated 27 years ago. It is an initiative of the United Nations Educational Scientific and Cultural Organization (UNESCO). Its focus is to highlight the achievements of teachers and appreciate their efforts.
In addition to paying tribute to teachers, it is also a day to address some of their concerns, needs, and priorities. This is because, for a stable and progressive society, it is vital to have well-trained teachers who are not only passionate about what they do but also motivated to give their best.
The Theme for World Teachers' Day 2021
The World Teachers' Day 2021 celebration comes a year and a half since the onset of the COVID-19 pandemic. This is a crucial time for education as both students and teachers are coming out of the crisis and going back to classrooms.
Skillful and qualified teachers are needed now more than ever. Therefore the theme ''Teachers at the heart of education recovery'' is apt. Going forward, teachers will apply their newfound skills in the use of technology and other channels to jumpstart the education sector.
By incorporating new teaching methods to the traditional ones, they will support learning for the generation of students that were affected by the pandemic. With their help, these students will catch up on lost time and reach their full potential.
 Remembering Great African Teachers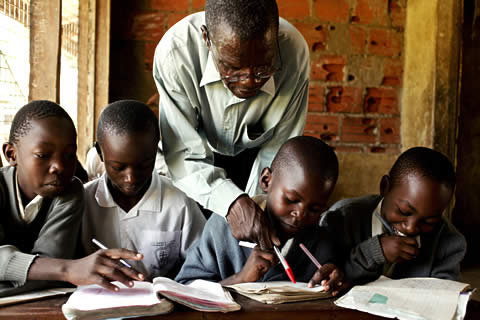 Before independence, most African countries relied on colonial education systems. In many places in Africa, missionaries founded schools with a focus on religious education. For example, they encouraged literacy so that their students could read the bible.
When nations gained independence, there came about a wind of change including a jump in literacy rates. The young nations built schools and invested in the education of teachers. Teachers played a vital role in emerging societies. For example;
They spearheaded new curriculums that instilled pride in African values, history, culture, and the local environment.
The teachers promoted traditional ways of learning.
They helped to preserve culture and inspired a sense of pride in the African heritage.
They were also instrumental in dispelling superstitious beliefs.
However, the events of 2020, highlighted the need for changes not only to African students but to education systems worldwide. Many countries had to adopt a new learning system that will incorporate social distancing.
The Move to Online Learning
The COVID-19 pandemic changed our lives in many ways. One thing is certain, education will never be the same. Schools in Africa, like other places in the world, shut down during the worst of the pandemic and learning migrated to online platforms.
Interestingly, long before the pandemic, companies had already begun to invest heavily in learning technologies. In January 2020, Markets Business Insider quotes Sam S Adkins, Chief Researcher at Metaari market research firm as saying,
"While 2018 appeared to be a banner year for global learning technology investment with total investment reaching an astonishing $16.34 billion, it pales in comparison to the investment patterns of 2019. A breathtaking $18.66 billion flowed to edtech companies around the world in 2019.''
Online and E-Learning in Africa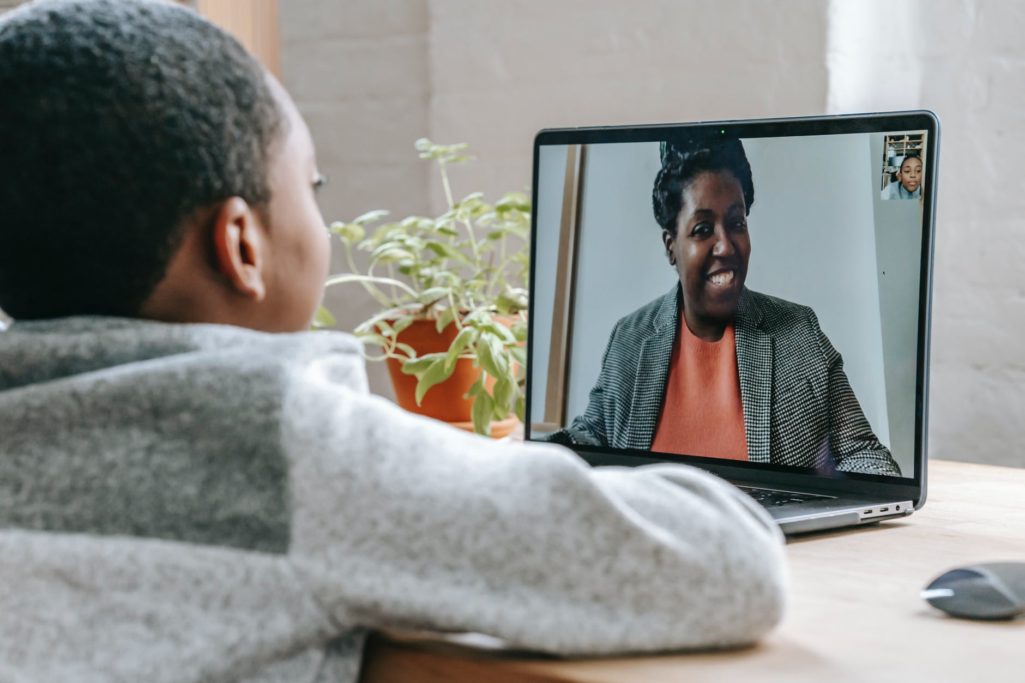 The African continent has kept pace with online education. Edtech was by no means new when the pandemic struck. However, the onset provoked a rapid move to online learning. This made it possible for lessons to continue uninterrupted.
The major disadvantage of online learning is that not all homes have access to internet connectivity. Also, those who have internet frequently encounter slow speeds or power outages. This is where learning apps make the difference. The advantage of learning apps is that after downloading, most of the material can be accessed even when a student is offline. Here are 10 of the best apps.
#1. Xander Educational Apps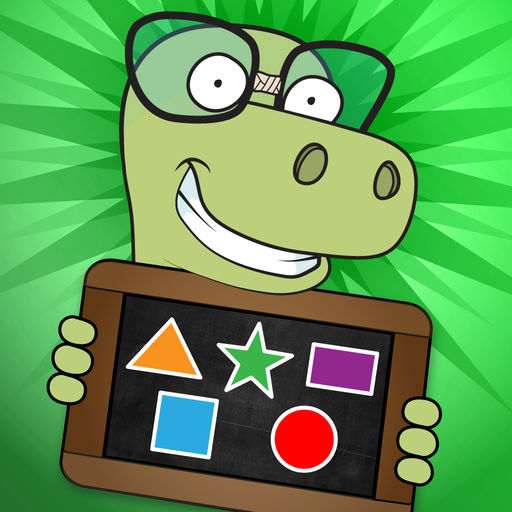 This award-winning app is tailored for children between the ages of 3 and 10. It is designed for young children who do not have access to mainstream costlier apps. The Xander app can teach a child in his or her mother tongue. They can be downloaded in languages such as Afrikaans, English, Zulu, Shona, Swahili, and others and impart basic literacy skills.
#2. Kytabu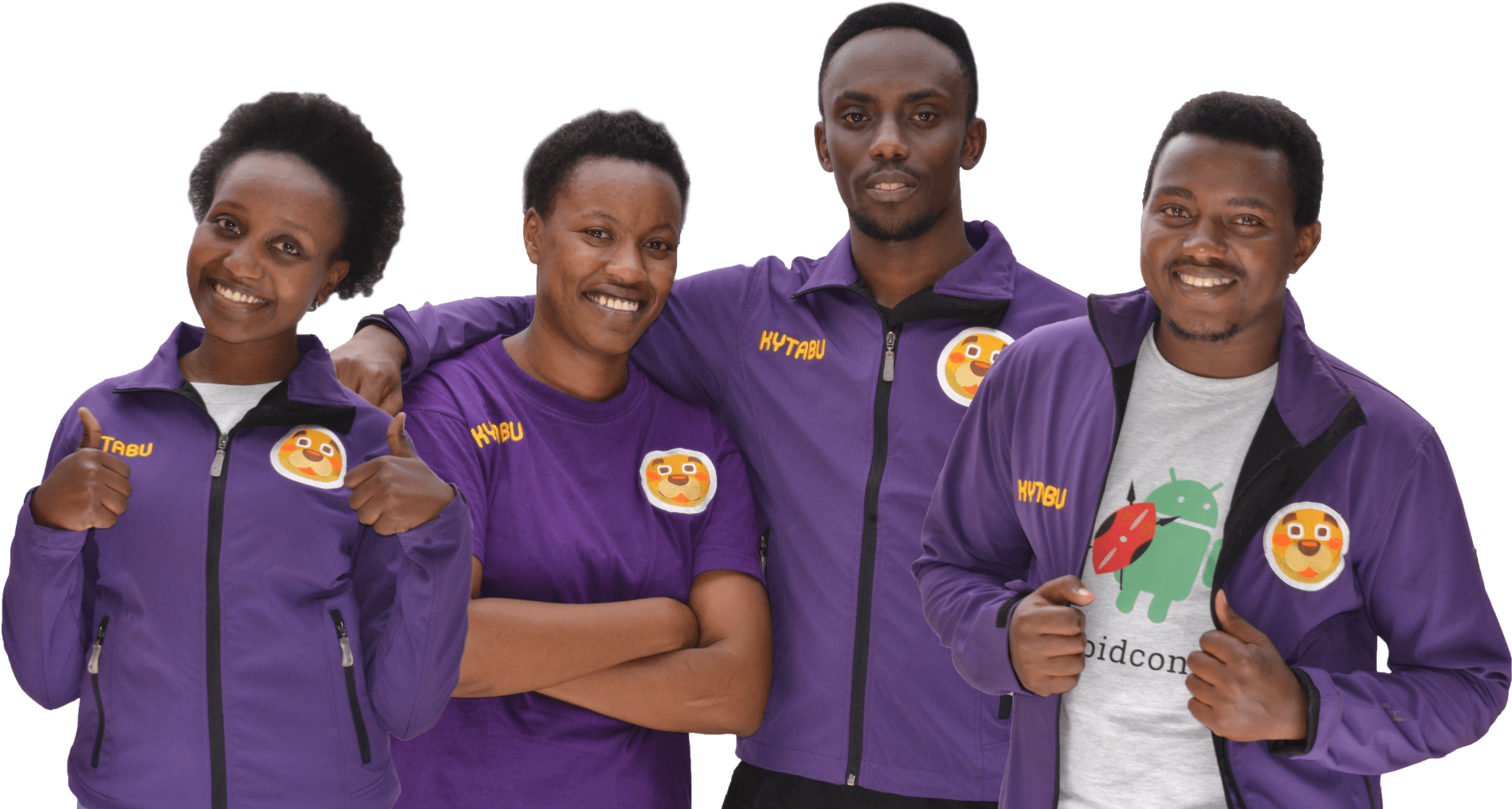 Kitabu is the Swahili word for book. This app offers access to a library of books, tests, videos, and other content in an affordable and easily accessible way. The content is available offline for students to learn at their own pace. It is a lifesaver for parents who can not afford expensive textbooks.
#3. Khan Academy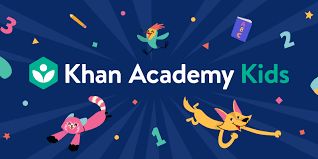 This is a free app that offers maths and computing studies to pupils of all ages. The content can be downloaded to a mobile device. It is rich and includes videos, and in-depth articles on maths, algebra, geometry, calculus, and others. It also covers basic music notation studies.
#4. DuoLingo
Learning a language enhances memory skills and problem-solving ability. This free app introduces African students to European languages such as Swedish, English, German, Italian, and others. Students learn through listening and speaking. In addition, they learn to write and best of all they get to learn a new word each day.
#5. Daily Art
The budding artist will enjoy using this app as it focuses on Fine Art and showcases famous works of art. The student will learn about art history and famous figures in the art world. Also, the student can delve into the art archive within to view stunning paintings.
#6. iHomework
The volume of assignments at school can be overwhelming. This app helps a student to get organized. The students are able to keep track of assignments, homework, exam dates, and to-do lists. The app also has a feature that makes it possible for family members to synchronize their activities across other devices.
#7. This is My Body – Anatomy For Kids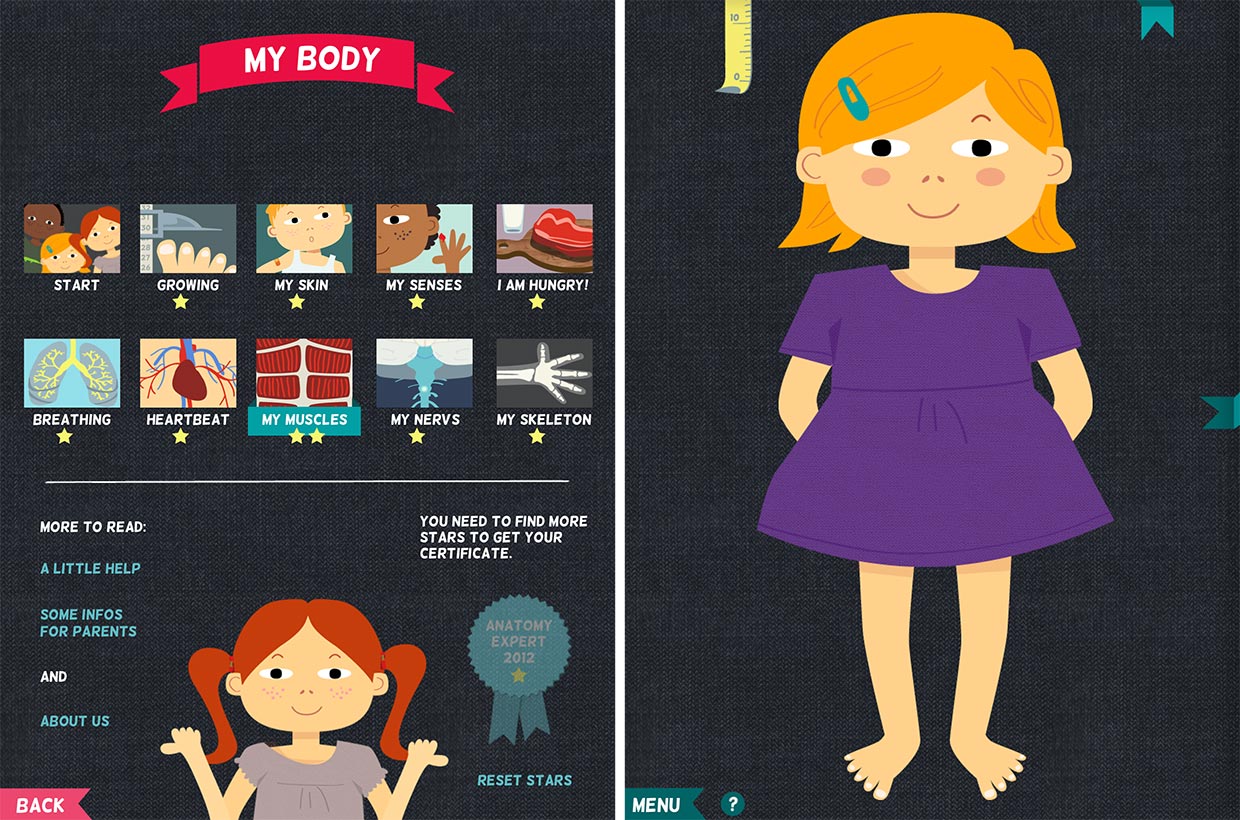 The app makes the subject of anatomy fun to learn. It contains colorful visual elements. Parents were involved in the design of the app accompanied by a group of doctors. It is uniquely designed in a way that will appeal to both younger as well as older children.
#8. Toca Lab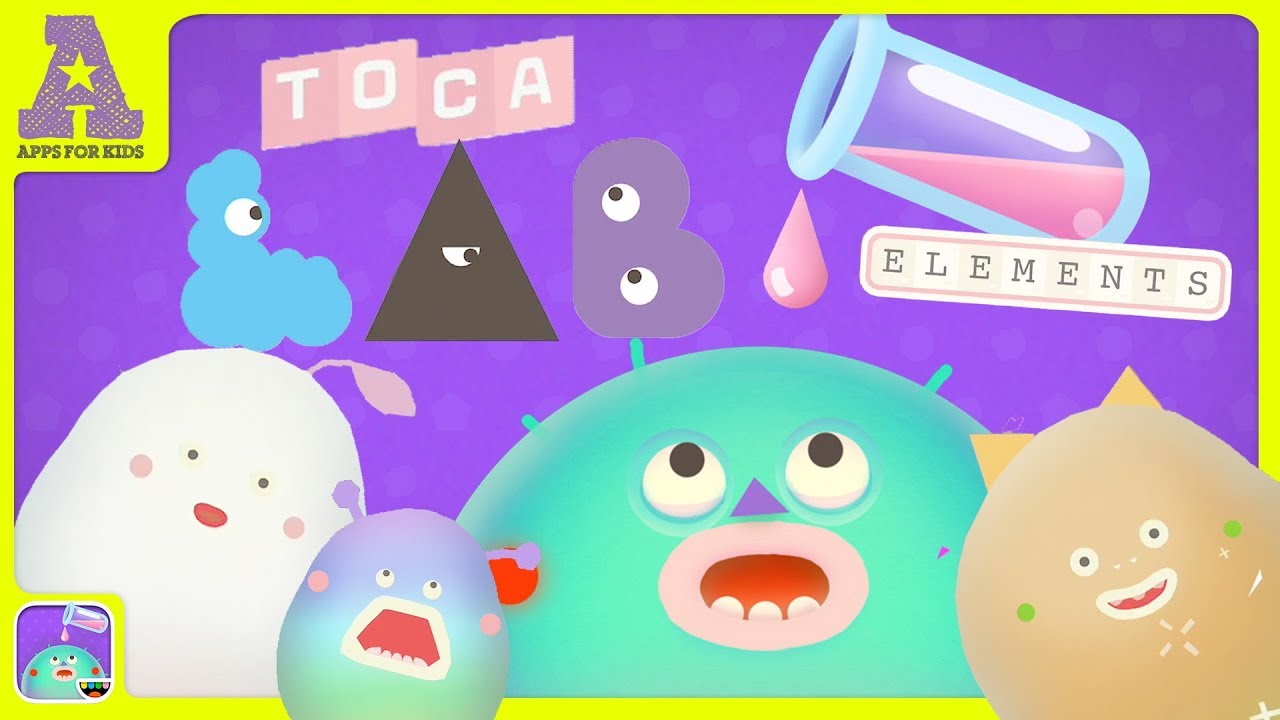 A student who is new to science will find this app absorbing and inspiring. It offers experiments with the use of virtual lab equipment. In addition, the student will learn about the Periodic Table and get acquainted will all the 118 elements.
#9. WhizApp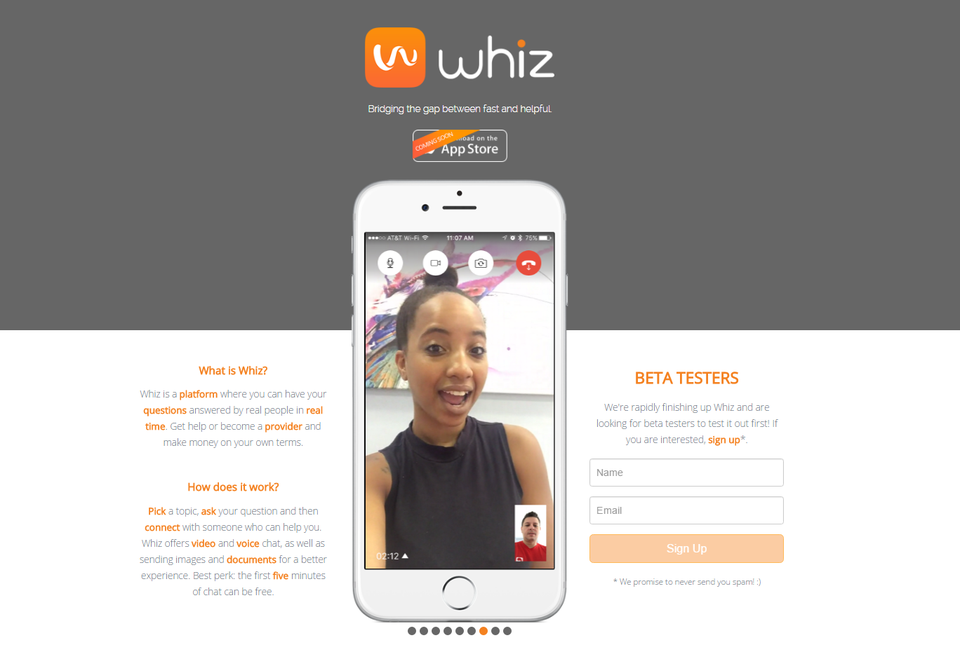 If you are in search of a free app that focuses on mathematics, give WhizApp a trial. The student learns to use mental calculations. This is an excellent way to boost both memory and concentration skills. The app offers lessons that are challenging and fun at the same time.
#10. Complete Physics
This free app can be downloaded on Android devices and it covers subjects such as Kinematics, Energy, Momentum, Optics, and others. There are formulas to learn and practicals to try. The app serves as a good physics exam preparation platform.
Conclusion
Let us use the occasion of World Teachers' Day to reflect on this noble vocation. It takes specialized skill and knowledge to guide the young and mold them to become productive members of society. Moreover during the midst of the pandemic teachers proved both resilient and adaptable.
They designed learning solutions to fit the situation on hand. Teachers had to adapt to the 'new normal' by employing methods that incorporated electronic tools such as videos and podcasts. As a result, they were able to capture the attention of their pupils, and learning never stopped. For that, we applaud them.