Best Ways To Send Money This Holiday Season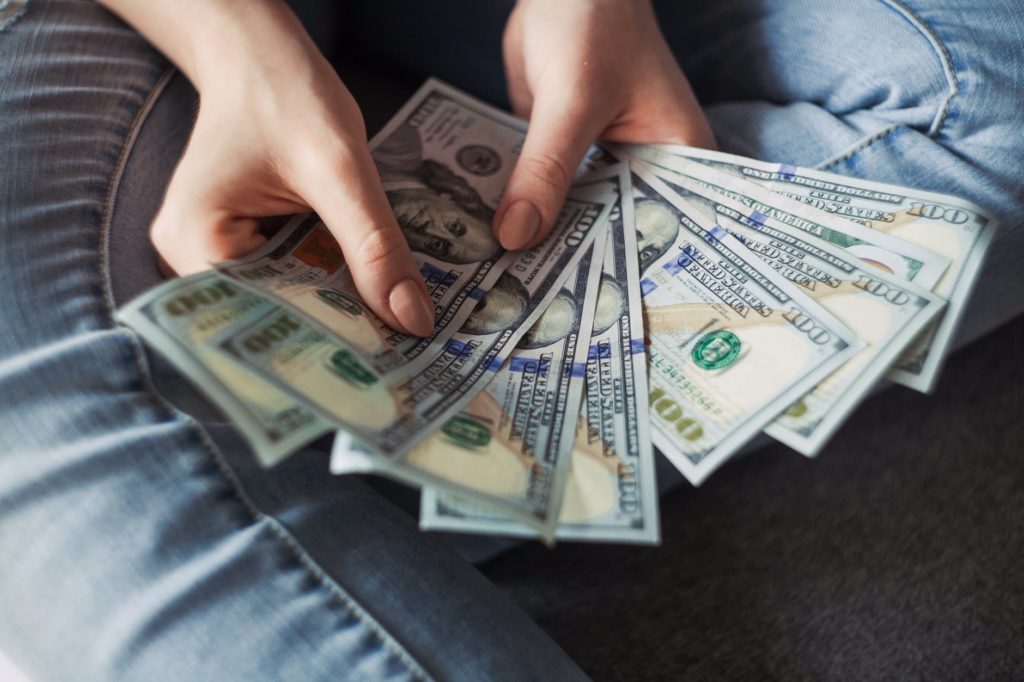 Mark won't be coming home for Christmas but wants to make his parents happy by sending them money. The Smiths are planning a huge party and Vanessa needs to send her contribution. Rather than taking the long trip to Africa, Andy prefers to send the money to his family. There is always a reason to send money during the Christmas holidays. Thankfully, there are more ways to send money now either within the U.S. or to Africa than there was two decades ago.
There are three factors that you need to consider when you want to send money; cost, speed, and flexibility. You definitely want the lowest charge possible—when you can't get it for free. If you are sending for an urgent reason, you need to consider the speed too. In terms of flexibility, your focus should be on transfer limits.
Online payment services will place a limit on your withdrawals when you open an account. This limit will be lifted once your account has been fully verified. Therefore, all the sending limits that will be mentioned here will assume that your account has been fully verified. That said, whether you want to send money within the U.S., over to Africa, or within Africa this holiday season, here are the best services to try.
5 ways to send money within the U.S.
Local transfers are usually free or come at a negligible cost. New online payment services are emerging that are safe, easier to manage, and faster. Each of the services has its pros and cons. Therefore, before choosing any method you need to consider these carefully.
Bank Transfer – Best for large transfer
If you want to send money within the U.S., bank transfer should be your first choice. Most banks have mobile apps that allow you to complete the transaction at your convenience. If the person you are sending the money to use the same bank with you, the transfer is free. However, if the financial institutions differ, a small charge will apply. The transfer limit is flexible thereby allowing you to send more money than online payment services.
Pros
Free if sending money within the same bank
Transaction limit is more flexible
Cons
Charges apply when sending to other banks
Requires a lot of detail (account number and routing number)
Zelle – Best for speed
Most banks within the United States make use of Zelle. As a result of this, you may find it in your bank's mobile app. However, if your bank is not part of the Zelle network, you can still use it to receive or send money. You will need a U.S. bank account for this. Fees and sending limits vary from one bank to another. Nonetheless, the money is delivered almost instantly.
Pros
A large network of users which leads to more flexible transfer
Transfer happens within minutes
No transfer fee
Cons
Most banks set a send money limit of $2,500 and below
Like all other online payment services, you have limited protection

If the recipient is not yet enrolled in Zelle, it may take up to three business days for the money to become available in their bank account.
https://www.depositaccounts.com/blog/square-cash-app-review.html
Google Pay (previously Google Wallet) – Best for email integration
This service allows you to send money almost instantly to debit cards within the U.S. You can fund transfer from bank accounts and debit cards but not credit and prepaid cards. All you need to send money is only the email address of the recipient.
Pros
There is no transfer fee
Synchronizes with your Google accounts
Delivery is almost immediate
Cons
Sending limit is $10,000 per transfer
PayPal – Most popular
With over 203 million active accounts, PayPal has become the most popular online service for those who want to send money. Funding your transfer with a bank account or PayPal balance is free. However, when you are funding with a debit card you will be charged 2.9% of the amount. Transferring money to bank accounts will also take one to three business days unless you pay for an instant transfer.
Pros
You can either use the website or mobile app
Cons
Sending limit is $10,000 per transfer
Instant transfer comes with a fee
Facebook messenger is one of the most popular social networks. But, did you know that you can also use it to send money? It is convenient and payment can be made to any friend you are conversing with. However, you need to first set up your payment account and add a debit card. You can initiate a transfer by tapping the dollar icon ($) when you start a chat with the recipient.
Pros
No extra information required from the recipient
No payment limit
Sending money is totally free
Cons
Both sender and receiver must have a Facebook account and add their debit cards
There is an unconventional way of sending money that can still be useful. However, it should be the last resort where other methods are not possible. Inasmuch as all the payment services mentioned here are safe, there are people that have their reservations. If you are in this category, this bonus method should suffice.
Send a Check
It's pretty one of the oldest ways of sending money but it still works. All you need is a stamp and an envelope and you can mail a check to your family or friend. It should probably cost you less than a dollar to mail it to your destination.
Pros
No need to worry about creating an account with any platform or exposing your personal details online.
Cons
Using regular mail to send a check can be risky
Reception and withdrawal will stretch into days
5 ways to send money from the U.S. to Africa
In addition to the other factors mentioned earlier, when you want to send money to Africa, another factor comes into play; the exchange rate. The minimum amount you can send can also be an issue. Here you have one of two choices to make. Either you send them the dollar for pick up or use a service that will convert the dollar to the local currency and pay into their bank account. Each of the methods has its pros and cons too.
Sending dollars for pick up can be expensive. If you are not sending a substantial amount it can be counterproductive. Also, the recipient may be in a location where money changers are not readily available. However, the recipient can get a better exchange rate. On the other hand, when you are using services that will convert the money to the local currency and pay to the recipient exchange rates can vary widely. Bearing these factors in mind, here are the best ways to send money to Africa at the moment.
OFX – Best for transfer fee
There are a number of factors that makes OFX to standout. Firstly, you can automate your transfer so that the money will send at a particular exchange rate. This service allows you to send money from the United States to more than eighty countries. The minimum amount you can transfer is $1,000. The local bank may charge some fees upon reception. The exchange rate fee is between 0.6% and 2.0%. This percentage decreases as the amount increases.
Pros
Allows you to target the best exchange rates
Cheaper when you want to send a large amount
Covers 195 countries
Cons
Delivery can stretch up to 4 business days
The minimum transfer can be limiting for those sending smaller amount
TransferWise – Best for exchange rate
The importance of exchange rates when you want to send money to Africa cannot be overemphasized. A lot of your funds can be lost to this. TransferWise beats the odds by offering you the mid-market rate. Also, you can create an account or sign in using your Facebook, PayPal or Google+ account. The transfer cost will range from 0.55% to 2.35% of your transaction plus a fixed fee depending on the destination. Also, delivery can take from a few minutes to up to 4 business days depending on the currencies involved and your payment method.
Pros
Exchange rate is highly competitive
No minimum transfer limit
Cons
Takes up to 4 business days to send money from the U.S.
Payment can only be received directly to the bank
Xoom – Best for transfer option
Xoom is a PayPal service that gives you the option of multiple delivery options. You can decide whether to want the money delivered to the recipient account. In some countries, you can send money and have the recipient pick up the dollar or have the money loaded to their mobile phones. The fees are generally cheaper if you are sending from your bank ($4.99 flat-rate). However, if you are sending from a debit or credit care the charge can go up to $30. With Xoom, you can send money to over 70 countries. Transfer limit can
Pros
Transfer is usually completed under 1 hour
You can send a minimum of $10
Cons
Exchange rate can be an issue when you compare to other online payment services
WorldRemit – Best alternative to Western Union
With WorldRemit you can send money from the U.S. to 42 African countries. Thus, this payment service has more Africa coverage than most of the competing services. The service allows you to make payments using a bank account, debit card, credit card, and select digital wallets. The recipient also has four ways they can access their money including cash pickup, bank deposit, mobile money or airtime top-up. To sign up, you will need your mobile number and a government-issued ID. The fees for most countries is $3.99. Delivery can be immediate or take up to 3 days depending on your mode of payment and destination.
Pros
Minimum transfer is $1 while the maximum varies from one country to another
More payment and delivery methods
Covers 42 African countries
Cons
Offer lower exchange rate when you compare it with TransferWise
Founded in 1993, XE has grown to be one of the dominant money transfer services. With over 200 countries coverage, you are sure of getting money to any country in Africa. There is no minimum transfer limit and the maximum can go as high as $500,000 if you are using your phone. However, XE doesn't charge a transfer fee making it one of the best options. The exchange rate is also very competitive.
Pros
No minimum transfer limit and higher transfer limit compared to other online payment services
Covers over 200 countries
Cons
You can only make payment through bank transfer
The money can only be received straight to the recipient's bank account
There are other payment services like Ria, Remitly, and Currencies Direct which you can also use to send money to Africa. However, most of these services are limited to a few African countries. Western Union and MoneyGram have wide coverage but their transfer fees are high.
4 ways to send money within Africa
When it comes to sending money within Africa, there is a limited option. Also, the rates are usually outrageous. According to the World Bank, South Africa is the most expensive G20 country to send money. The average of sending $200 is around 15%. A few years ago, transfers within Africa usually rely on informal channels like buses moving across the border. However, the options are growing and the rate of doing so is also getting lower. Here are the 4 ways to send money across Africa.
Rapidtransfer by Ecobank – Best for largest coverage
Ecobank prides itself as 'The Pan African Bank'. It has branches across 33 countries making it easy for citizens in member countries to move money around. Ecobank also has an online payment service called Rapidtransfer. With this service, you don't need to have an account with the bank to be able to send money. You can either walk into the bank or meet a Rapidtransfer agent to complete your order. Exchange rates are attractive but the transfer fee varies from one country to another. The money can either be deposited to the recipient's account or they can pick up the cash.
Pros
Easy transfer across a large network of African countries
Delivery is instant if the recipient has an account with Ecobank
A transaction can be canceled
Cons
Transfer fee is not fixed. It varies depending on destination and mode of payment
You must visit the bank or an agent
AfriCash by UBA – Best for transaction fee
High transfer charges are the major limitation when it comes to sending money across Africa. UBA tries to take care of this with AfriCash. UBA is currently available in 19 African countries. The charge on the average is about 1% or less of the principal. To send money you need to visit UBA or an agent to fill out a form. If you are transferring from your account to a beneficiary with a UBA account the transfer is instant. The transfer limit varies depending on the country's monetary laws. Also, the prevailing market exchange rate will be applied to every transfer.
Pros
Money can be deposited to the beneficiary's account or picked up from any of UBA branch
The transfer fee is very low
Transfer from account to another is instant
Cons
You must visit a bank or an agent
WorldRemit – Best for combining international and local transfer
WorldRemit is a popular international payment facilitator. However, in January 2019, they launched a service that will focus on intra-Africa transfer as well as transferring money from Africa to other parts of the world. Currently, you can send money from South Africa to any country in the world. However, sending from other African countries have a limited destination. For sending from South Africa, the fee starts at ZAR7.50. The service allows you to send cash for pick up or to send money as airtime.
Pros
Transfer fee is fixed giving you a rough idea of what to expect upfront
South Africans can send money to other parts of the world
Cons
Limited coverage for other African countries
Mama Money – Best for multiple payment options
Mama Money allows South Africans to send money to 13 African countries and 3 international countries. The transfer fee is 5% making it one of the lowest options for South Africans at the moment. Mama Money is in partnership with big supermarkets in the country including Shoprite, game, PicknPay, etc. Therefore, the sender can walk into any of the stores and pay with cash. The recipient can also walk into any of the partner stores in their country to pick up their money or pick up the money from an agent. Payment can also be made electronically through FNB, NEDBANK and Standard Bank. Delivery is immediate is made in the same Mama's bank. However, if there is a bank disparity delivery will stretch above 24 hours.
Pros
Exchange rate is competitive
Highly flexible payment options that can be beneficial to a community that is not tech-savvy
Cons
Only available to South Africans at the moment
Conclusion
Offering financial assistance is one way of showing that you truly care. There are more ways to send money now than there was a decade ago. Our curated list of options will help you to beat the odds that come with moving money locally or internationally. Spread the love this holiday season by sending money to your family and friends.