Venantia Otto adds sizzle to the Livingston Calendar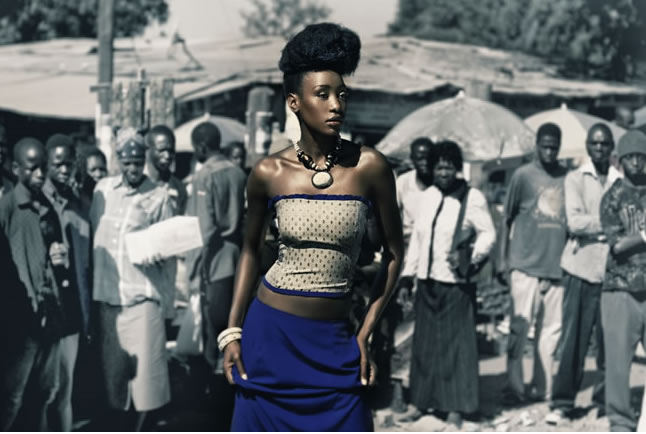 It came about when Chitambala Chiti Mwewa, Managing Director of Chasemah Media made a phone call to  Photographer, Charlantoine Marais, back in June 2008 about an idea for a 2009 Livingstone Calendar.  They process of putting together the team for the Project. Zambian model Mulenga Mubanga was their original pick but she was unavailable. They then hired the very talented Namibian Model, Venantia Otto (winner of 2006 Nokia Face Of Africa) and her work was simply amazing!!!
The team spent four days in Livingstone, Zambia shooting the Calendar in various locations in and around the city.