See The 10 Countries With The Fastest Fixed Broadband In Africa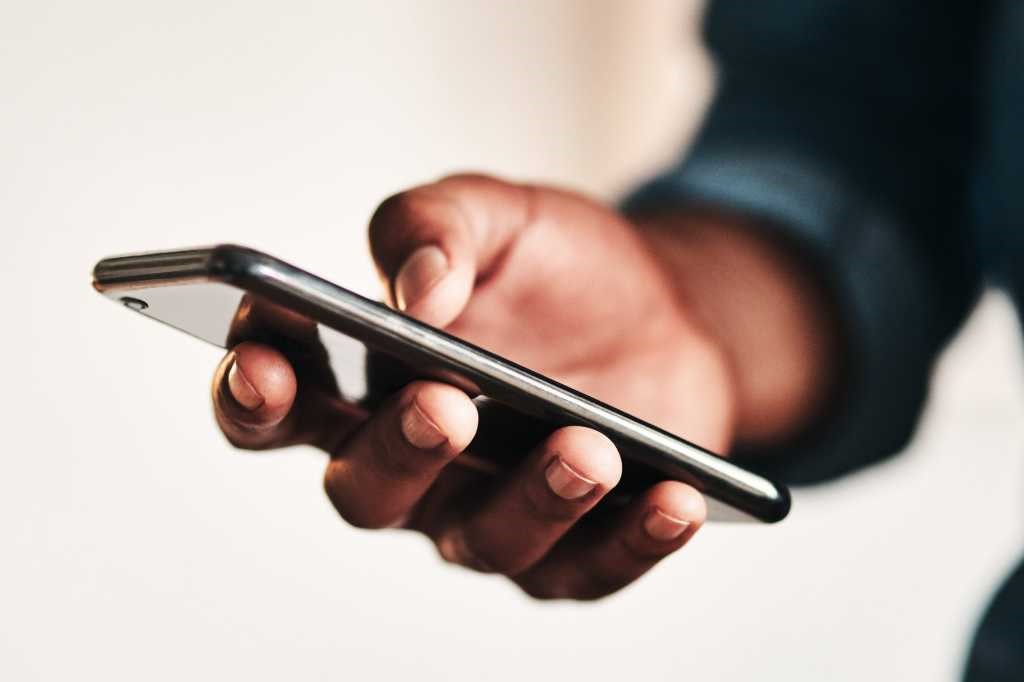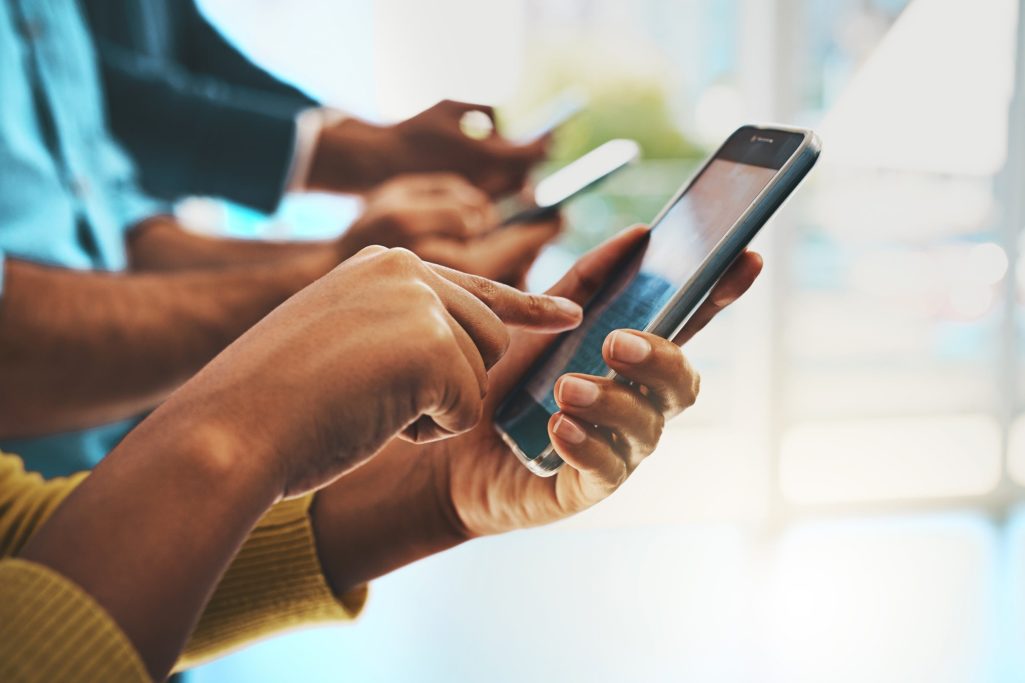 Fixed broadband as a reliable internet simply refers to the steady deployment of the high-speed Internet connection over a fixed location. This term encompasses high-speed data transmission deployed to a business or residence using mainly cable connections including DSL, copper cables, and fiber optics.
In other words, once you leave the location where such fixed broadband is deployed, you lose access to the connection.
These cable connections differ slightly in the way they operate. For example, a fiber optic cable is made from tiny glass strands that are as thin as human hair. This technology allows bigger data to travel through it at a faster rate when compared to copper cables.
ALSO READ: How To Get Reliable Internet In Almost Any African Country You Visit
Digital Subscriber Line (DSL), on the other hand, is a type of fixed broadband connection that transmits data through a telephone cable. Over 60% of fixed broadband connections in the world make use of this technology making it the most popular internet connection in the world.
Can you transmit fixed broadband wirelessly?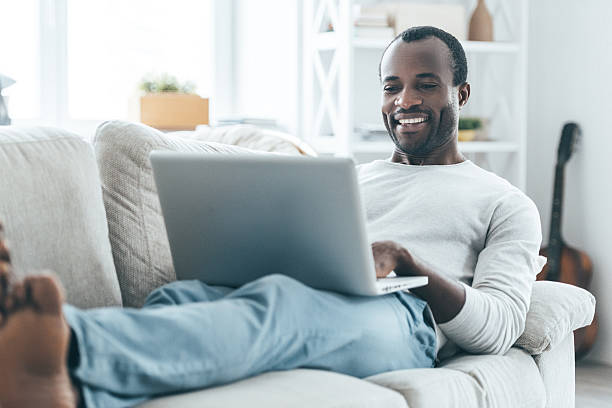 A fixed broadband connection is the fastest type of internet connection in the world. In America, this type of connection is very popular. However, in Africa, it is almost exclusively used by businesses and a few residents. The most popular type of internet connection in Africa is the wireless broadband usually provided by telecommunication companies.
Fixed broadband can be transmitted wirelessly using routers. In this case, a wireless router is connected to the modem to transform the cable connection into a wireless connection. Routers usually have a limited range which means you will only get reliable internet when you are within its coverage.
NETGEAR 4-Stream is one of the most widely used routers on the market. When you connect this router to your modem, it converts your cable connection to a wireless connection that covers up to 1,500 sq. ft. and you can connect up to 20 devices. It boasts of a speed of up to 1,800 Gigabit. However, it is important to mention that your router can only transmit the speed delivered by your modem.
ALSO READ: 2021 Global Digital Report Shows Interesting Details On Africa's Internet Usage
For example, the cable connection speed is 100 gigabytes per second, even if you use a rougher with a speed of 1000 gigabytes, the maximum speed you will get from your wireless connection is 100 gigabytes per second.
How does African fixed broadband measure up with the rest of the world?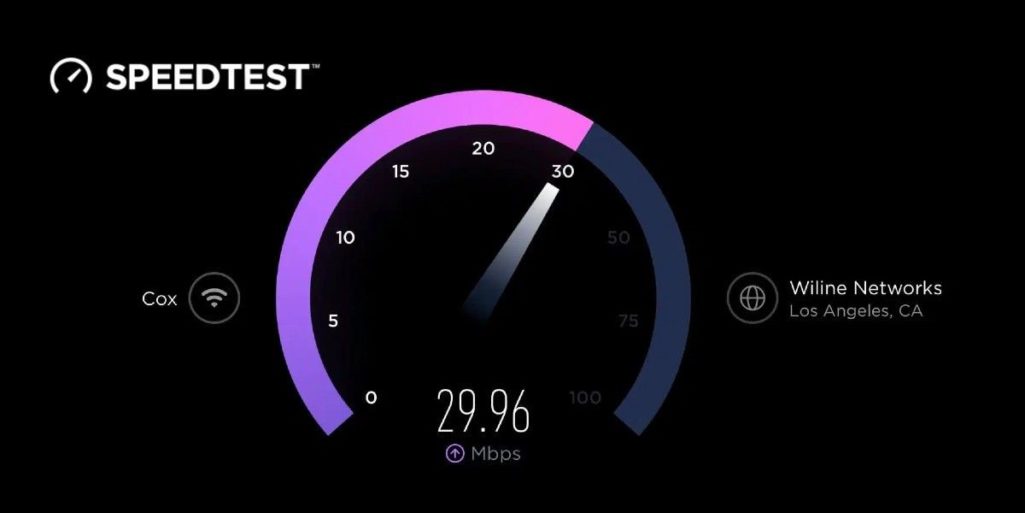 Speedtest Global index ranks the fixed and mobile broadband speeds around the globe every month. The ranking body provides both the mean and median connection speed that a user is likely to get on the market. For this post, we will focus on the mean fixed broadband. See the top 10 African countries and how they stack up with the rest of the world as of May 2022.
1. South Africa
At the very top among the African countries with the fastest fixed broadband is South Africa. When you visit the South African nation, the average speed of fixed broadband is 61.75. With this number, South Africa ranks 87th in the world.
2. Ghana
Coming in second is the West African country Ghana. Here you are sure of getting an average fixed broadband speed of 54.06. This reliable internet speed places the nation in the 93rd position globally.
ALSO READ: 8 Ways To Make Money Online With Just A Laptop and Internet
3. Cote d'Ivoire
In the third position is another West African country, Cote d'Ivoire. The average speed you will get here from your wired connection is 52.02, close to what is obtainable in Ghana. With this score, Cote d'Ivoire ranks 97th on the global scale.
4. Burkina Faso
It is not a huge surprise that many West African nations have reliable broadband connections. Their proximity to the Atlantic Ocean allows them to enjoy wired connections from subsea cables running from Europe. The average speed in Burkina Faso is 42.94 and ranks 104th  on the globe.
5. Egypt
In terms of economy, power, and innovation, Egypt appears to be leading the rest of the countries in North Africa. Also, if you want the fastest fixed broadband connection in Africa, your target should be Egypt. With an average speed of 39.85, Egypt ranks 107th in the world.
6. Madagascar
Just below Egypt is the Eastern African Island nation of Madagascar. Madagascar gets a huge part of its foreign exchange earnings through tourism. Having fast and reliable internet is just one of the appeals the country uses to attract visitors. In Madagascar, you will get an average fixed broadband speed of 38.48 which places the country in the 108th position in the world.
ALSO READ: World's First Commercial Internet Balloons Gives Rural Kenyans High-Speed Internet Access
7. Seychelles
Seychelles is another East African Island nation that relies heavily on tourism for foreign exchange earnings. The country makes sure that in addition to the beautiful landscape and natural reserves, visitors can share their experience with ease, thanks to their reliable internet. Here, you will get an average speed of 36.48 and this places the country in the 111th spot on the globe.
8. Congo
When you move to Central Africa, the Democratic Republic of the Congo is your best bet if you are looking for reliable internet. The average fixed broadband speed you will get here is 35.10. This places it in position 114th on the global map. Congo jumped 19 places up to reach its current position.
9. Senegal
Senegal, another West African nation, makes it to the top ten on this list. The country with a population of about 16.74 million as of 2020 also has a reliable Internet. When it comes to fixed broadband, the average you will get is 35.09. Senegal lost 5 places to be in the current 115th position.
10. Gabon
Gabon is the second country in Central Africa to make the list that is largely dominated by West Africa. It is also the African country that saw the biggest movement among those that made the top 10. With an average speed of 34.02, Gabon moved up 24 places to rank 116 on the globe.
ALSO READ: Balloons Will Provide Internet To Kenya's Most Inaccessible Regions
Conclusion
The numbers and positions of the countries will drastically change if you switch to the median fixed broadband speed. This is an indication that there are large disparities in speed depending on your location. In other words, you will get speed far higher than the stated average in some areas while in others you will get speed far below.
For example, when you switch to the median, Egypt comes in first at 41.06 and ranks 83rd in the world. South Africa drops to 3rd on the continent and 95th on the globe with a speed of 32.77. Thus, you will likely get speed closer to the average in more locations in Egypt than you would in South Africa.
Want to see the African countries with the most reliable internet speed? Check out this post.