Rwanda Genocide Sponsor Felicien Kabuga Appears In Court After Evading Justice For 25 Years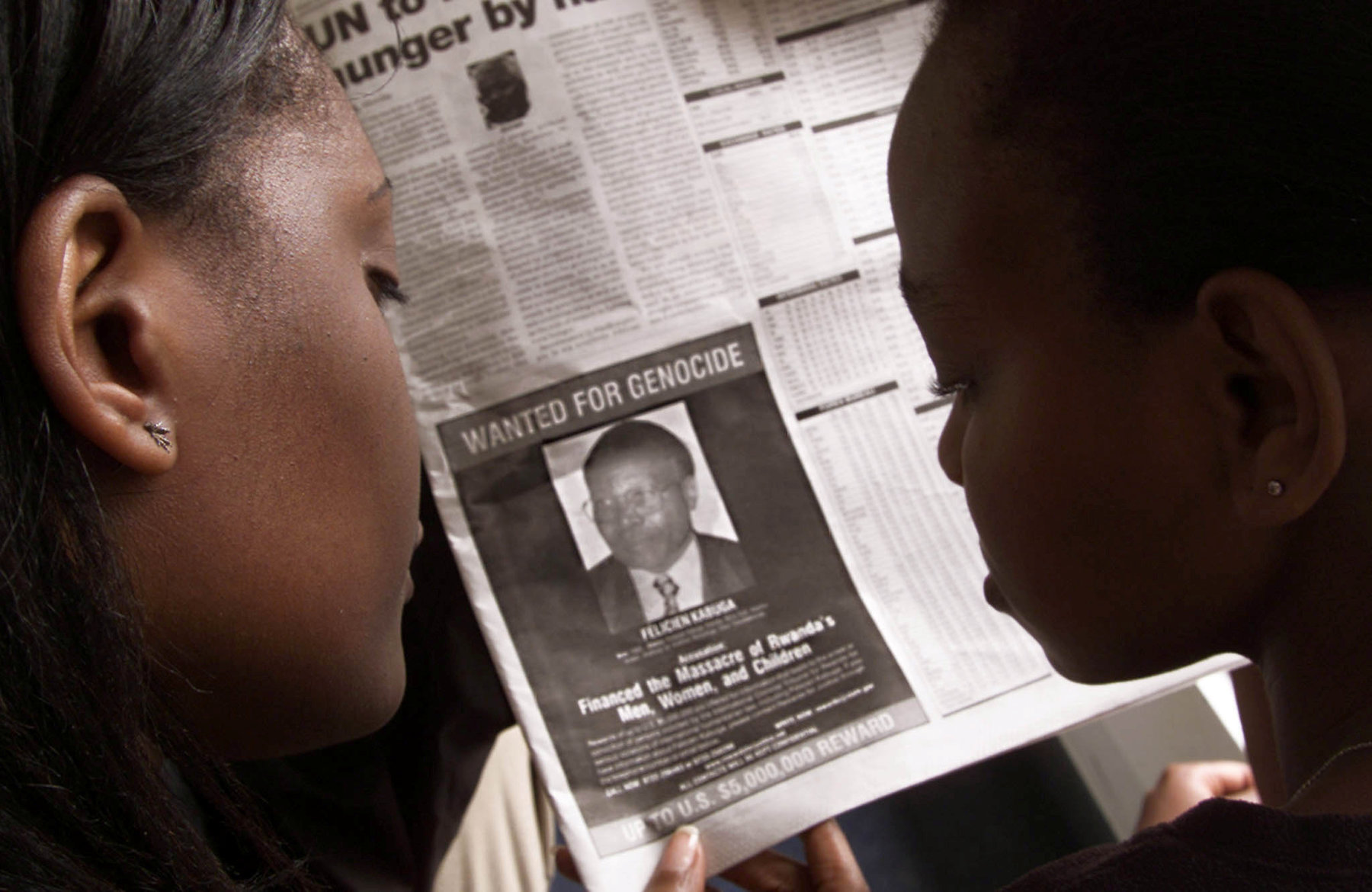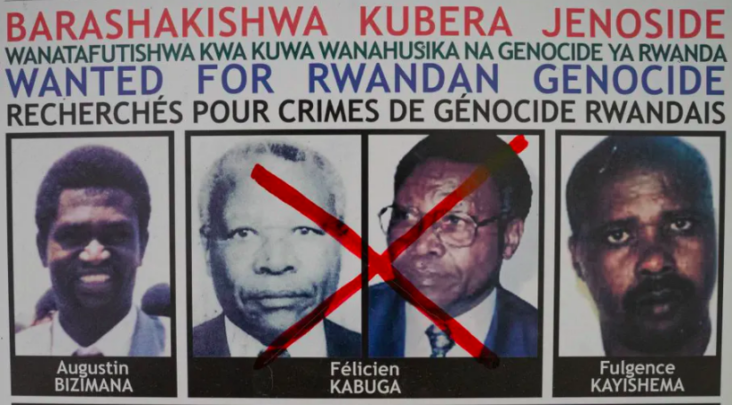 Justice delayed is justice denied is debatable. Hence, there is a group of people that believe vengeance is best served chilled. It took 25 years to track the Rwanda genocide sponsor, Felicien Kabuga. Like many activists, we are asking, why did it take so long? The 84-year old was wheeled into a Paris court under heavy police protection. His capture was made possible by Internet clues left by his children. Speaking to the BBC, the chief prosecutor for the UN's International Residual Mechanism for Criminal Tribunals (IRMCT) said,
"We knew already a year ago that he was very likely to be in the UK, France or in Belgium and we concluded only two months ago that he was in France. The French authorities located the apartment in which he was hiding, which led to the operation."
Felicien Kabuga was once a wealthy businessman. Before the 1994 genocide, he was considered the richest man in Rwanda, making his money from tea and other sectors. He was the co-owner of Radio Télévision Libre des Mille Collines (RTLM). Reports say the radio was used to broadcast hatred against the Tutsi minority in the country. Also, Rwanda prosecutors say he used his companies to import gardening tools and machetes knowing they will be used as weapons.
The 1994 Rwanda genocide lasted 100-days. However, it is estimated that over 800,000 Tutsis and moderate Hutus were killed. There are also reports that he established the Interahamwe Hutu ethnic militia and funded their training and weapon used in the massacre. According to French intelligence, due to the coronavirus, many active investigations were placed on hold. This allowed them to focus on tracking down the Rwanda Genocide sponsor.
Seems covid is bringing along its fair share of justice to the oppressers in east africa. Felicien Kabuga, the Bujumbura butcher..may it continue..

— Jay (@JamseyRamsey) June 10, 2020
How the Rwanda genocide sponsor was able to evade justice
Twenty-eight aliases and powerful friends helped the Rwanda genocide sponsor to evade justice. According to reports, Mr. Kabuga has at least 5 children. Two of his daughters were married to the sons of the former Rwandan president, Juvénal Habyarimana. It was the death of Habyarimana that sparked the genocide. Consequently, Mr. Kabuga was charged with seven counts of genocide in 1997.
Following his role as the Rwanda genocide sponsor, the United States placed a $5 million bounty on information that may lead to his arrest. In the years after the genocide, it was believed that Mr. Kabuga had lived in many East African countries including Kenya. However, there was no proof to back this claim.
The officials involved in the star-crossed U.S. mission to capture Rwandan fugitive Félicien Kabuga are breaking their silence for the first time, sharing how the accused mass murderer slipped through their fingers 17 years ago https://t.co/Oc0jngduZ5

— VANITY FAIR (@VanityFair) June 13, 2020
Reports have it that the Kabuga family-owned assets in Kenya. However, one such property (Spanish Villas) was the subject of dispute in 2015. His wife, Josephine Mukazitoni, who was the co-owner of the property tried without success to regain access to it. This was because there was a resolution by the UN requiring member states to freeze Mr. Kabuga's assets.
Trailing the Rwanda genocide sponsor became a dangerous affair—particularly for journalists. William Munuhe, a freelance reporter on the trail of Mr. Kabuga was found dead in his apartment on January 16, 2003. His brother Josephat Gichuki says Munuhe was planning a sting operation with the FBI to arrest Mr. Kabuga. Munuhe's death was classified as a suicide. However, Gichuki had this to say.
"To our surprise, police said Munuhe's death was a suicide after inhaling fumes from a charcoal stove. While at the mortuary, I personally saw a bullet wound in his head, and blood in his room."
Success at last
In 2007, Mr. Felicien Kabuga was in Germany for surgery. This was his last known location. Consequently, extensive analysis of financial records and telephone pointed to Paris. Obviously, it almost impossible for him to pull this off without accomplices. Therefore, the Human Rights Watch is calling for an investigation on his successful relocation to France.
"We should have caught Felicien #Kabuga 17 years ago. He has terrorized a lot of people. I am one of them. But with his arrest, I no longer have to look over my shoulder…"https://t.co/Vwn3OEz0qB

— Ivan R. Mugisha (@RushAfrican) June 15, 2020
Some of Mr. Kabuga's children are living in Belgium, Britain, and France. Through an intelligence-sharing between investigators from these countries, they were able to locate his apartment near Paris. The head of the Gendarmerie's Central Office for Combating Crimes Against Humanity, Eric Emeraux said,
"We realized… that trail from the children protecting their father converged on Asnieres-sur-Seine. We also discovered one of his children was renting an apartment there. We decided to open the door, without being entirely sure of who we would find inside. I didn't sleep the night before."
Following his arrest by 16 elite officers, the Rwanda genocide sponsor was identified using a DNA test. The result of the test matched the sample taken when he was hospitalized in Germany. However, Mr. Kabuga's lawyers say they will request an eight-day postponement to the legal process. Under French law, this is automatically granted.
The recent arrest of Felicien Kabuga, the man who funded 'Radio Rwanda' during the Rwanda genocide brings back one of the darkest chapters of human history. https://t.co/3peDCrUK0O

— Kabir Taneja (@KabirTaneja) June 10, 2020
Other Rwanda genocide sponsors
The arrest of Mr. Felicien Kabuga can help to shed more light on the identity and role of other Rwanda genocide sponsors and suspects. French-Rwanda relation was strained following the genocide. However, that has improved in recent years. In 2019, French President Emmanuel Macron appointed an expert commission to examine the role of France in the killings. The Report is due in 2021. Also, France commemorated the Rwanda genocide for the first time in April 2020.
For many genocide survivors, delay to justice is not denial. Inasmuch as many of them will want him to be tried at home, that can take weeks to happen. This further delay is what genocide survivors detest. The honorary president of the International Federation for Human Rights, Lawyer Patrick Baudouin wants Mr. Kabuga's trial expedited because of his advanced age. Following Mr. Kabuga's arrest, the leader of Avega (a widows' group), Valerie Mukabayire said,
"Every genocide survivor is happy he is arrested. Everyone has been waiting for this news. It is a good thing that he is going to face justice."
Victims and survivors of the Rwandan genocide need justice and closure. The recent ruling by a French court to have genocide mastermind Felicien Kabuga tried by a @UN tribunal might bring them much needed hope. #RwandaGenocide https://t.co/QmxWv3satL pic.twitter.com/VOqHuNu5MB

— FairPlanet (@fairplanet) June 13, 2020