Mixed Opinion As José Eduardo dos Santos Dies At 79
José Eduardo dos Santos, the second and longest president of Angola has died at the age of 79 in Barcelona, Spain. He has been suffering from undisclosed sickness but died after a cardiac arrest on Friday, 8 June 2022. His most remarkable achievement was ending the long-time civil war in the early 2000s. This earned him the moniker "architect of peace" among his supporters.
José Eduardo dos Santos was also phenomenal in launching the country into an era of economic boom. However, economic surplus during his 38-year rule was enjoyed mostly by his family and friends. He had other legacies that were marred by human rights violations and corruption. Perhaps, that explains the mixed feelings trailing his death announcement.
ALSO READ: 16 Unforgettable Looks By Angolan Designer Soraya Da Piedade
Who is the man José Eduardo dos Santos?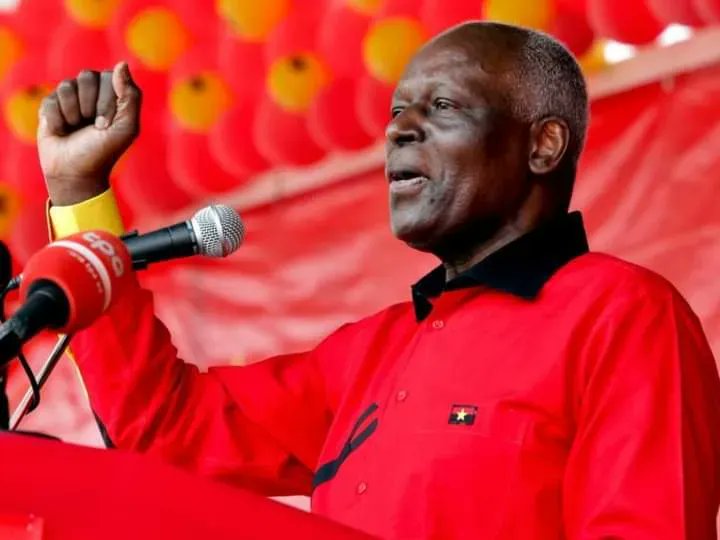 José Eduardo dos Santos studied petroleum engineering in 1969 in the then Soviet Union. Being a Soviet-trained fighter, he actively fought against the Portuguese colonial rule. Dos Santos' Popular Movement for the Liberation of Angola (MPLA) and UNITA joined forces to fight against Portuguese colonization.
However, four years after the country gained independence, the two rebel groups turned against each other. Namibia and South Africa's white minority rulers sent troops to support National Union for the Total Independence of Angola (UNITA) while Cuban forces were on the ruling MPLA side. The 27-year-old civil war led to the death of about 500,000 people.
José Eduardo dos Santos was only 37 years when he took over power after the death of Angola's first president, Agostinho Neto. Dos Santos ran a Marxist-oriented one-party state till the Soviet Union collapsed. Eventually, UNITA and MPLA signed a peace accord paving way for Angola's first multi-party election between UNITA's Jonas Savimbi and dos Santos.
Dos Santos won that election by a slim margin. Consequently, there were calls for a second round of elections Savimbi boycotted the elections and took up arms again. In February 2002, Savimbi was killed by Santos' troops. Eventually, the two sides were able to sign a peace agreement. This marked the beginning of a new Angola.
Turning a country into a family and friend business
In the years that followed the 2002 peace agreement, José Eduardo dos Santos' government was fingered for high-level corruption (particularly in the oil sector) and the appointment of family and friends into delicate positions.
His son, José Filomeno dos Santos (Zenu) was the head of the country's Sovereign Wealth Fund. Eventually, his daughter Isabel dos Santos took over as the head of Sonangol, a state oil company. Subsequently, she became Africa's richest woman.
ALSO READ: Angola Government Recoups $500 Million Of Allegedly Illicit Funds Involving Son Of Former Angolan Dictator
There was also a mass crackdown on opposition politicians and journalists. Some were either prosecuted or jailed. Angola had gradually turned into a dictatorship state. One of such actions that attracted global outrage was the arrest of 17 activists on the accusation of plotting a coup in 2015.
While the distrust and frustration of his administration grew, dos Santos remained distant from his people and rarely spoke publicly about the problems bedeviling the nation. Rather, he tightened the security around himself and his family.
José Eduardo dos Santos' surprise departure from office
In a surprise twice of fate in 2017, José Eduardo dos Santos stepped aside. However, he chose João Lourenço, his former Defence Minister as his replacement. The following year, he resigned as MPLA leader. During his resignation speech, he admitted he made some mistakes while in power.
"Making mistakes is a key part of progress. That is why we have that saying we learn from mistakes," he said.
José Eduardo dos Santos left his party with his head in the cloud. The party even named him an "emeritus president", a fragile position.
The probe that opened a can of worms
Although João Lourenço was said to be a part of a corrupt government that sucked the nation dry, he surprised many when he started asking questions about the mismanagement that was rife in the establishments headed by the dos Santos family members.
President Lourenço made it clear that the country will not negotiate with former looters. Rather, he promised to bring them to justice. While many may wonder why President Lourenço decided to go after the dos Santos children rather than their father, Lourenço clarified that ex-presidents are immune for five years after leaving office.
ALSO READ: Angola's Leila Lopes becomes 4th African to win Miss Universe
Consequently, Zenu was arrested, tried, and served a 5-year jail term for a $500m fraud. The money was transferred from Angola's national bank to a UK account. African Vibes reported the details of his crimes and trial.
Isabel dos Santos is also in exile and banned from entering the United States for "involvement in significant corruption". The BBC reported on leaked documents that exposed her fraudulent schemes in 2020. African Vibes also reported about her corruption charges and trial in absentia.
Isabel dos Santos says all the allegations against her and her family are mere witch-hunts. She lives mostly in Dubai in an attempt to evade arrest.
What people are saying about José Eduardo dos Santos' death
As with the death of most presidents, there were mixed reactions on social media. Some still think of José Eduardo dos Santos as a unifier that brought peace to the country and fought for the country's independence. These actions alone were enough to absolve him of any wrongdoing in his later years.
Neighboring DR Congo even declared a day of national mourning to honor the late ex-president.
However, the majority continue to rummage over the lingering impact of his long-term economic mismanagement. For them, an oil-rich country where over 70% of the population were still living on $2 a day while a member of the former ruling family is accused of over $2 billion loot was unacceptable.
The majority of the news of the ex-president's death was punctuated by the reminder of the atrocities done by his children. Perhaps, it was a subtle way of telling the people whether to mourn the ex-leader or not.
The public is also drawing a comparison of the death of the ex-president at a Barcelona hospital with other dead ex-presidents. For this set of analysts, it shows how much they mismanaged their country's health system.
José Eduardo dos Santos made his mark in Angola's history. Regardless of the popular narrative, what is your opinion of the ex-president? How do you want to remember him? Let us know in the comment box below.