Kenyan Diaspora Invests $45M in Award Winning Nairobi Housing Project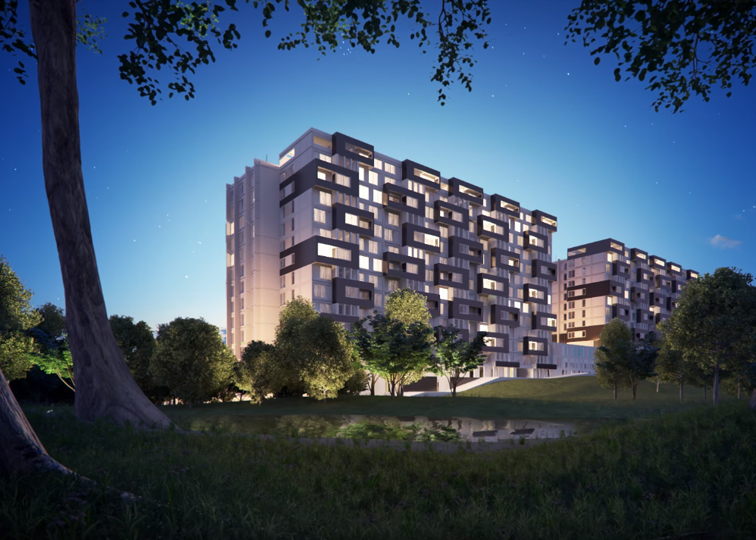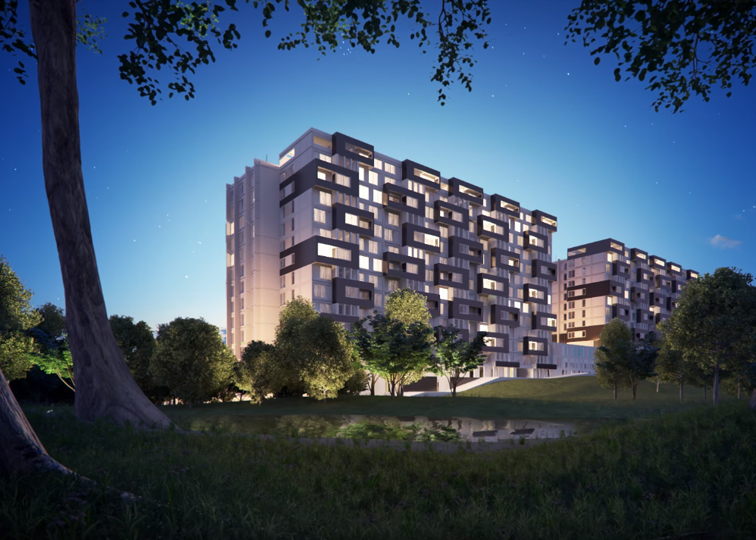 Kenyan Diaspora and wealthy local executives invest a massive $45 million in a housing project in Kenya. The project is targeting affluent Kenyans and city dwellers who want a great choice for real estate offering simplicity and luxury all packed in a grand engineering feat.
The Purple Haze development project is a culmination of architecture work that won The Best Architecture Multiple Residency in Africa 2016-2017 awards. It also captured a five-star rating on design and quality. The same project scooped Best Residential Development Kenya 2018-2019 award. The property will be ready for occupation June 2019.
The project is a high-rise property with 13 floors sitting on a two-and-a-half acre space. The property will then overlook the Central Business District from Kilimani area, an upcoming suburb in the Kenyan capital. Residents looking for an opportunity to reside near the Kenyan Statehouse and the serene environments of the Arboretum are in luck. The property's terrain slopes towards Kirichwa Kubwa River with a beautiful expanse of green.
This momentous housing project will feature a total of 216 units. The units will have two, three and four bedroom duplex apartments as well as 12 penthouses. To give that luxurious feeling, the apartments will be surrounded by climbing plants or Zen gardens and water fountains.
Kenyans in the diaspora and wealthy local executives have already purchased 86 units. An additional 50 units will be set aside for renting to expatriates and corporate executives in Kenya.
Sneak Peek At The Development
Wave Design Consultants and Edifice Limited
Edifice Limited is the real estate company behind this ambitious housing project. While confirming the project, Mavji Varsani, the Director of Edifice insisted that the company will accept only cash buyers. This is because of "the huge demand for housing in the city with the increasing middle-income earners who want to settle near their workplace".
Award-winning Singaporean Architect, Amit Mody of Wave Consultants, designed this Purple Haze property. He first visited Kenya 10 years ago to inspect a project he had worked along Limuru Road. Since then he frequents the country 3 times a year.
"An architect must immerse himself to a people's culture and liking before coming up with any housing design. In Kenya, people love trees and open spaces, which has seen my company design properties that don Italian windows. We also combined the sitting room, dining, and the kitchen utility spaces by reducing walls to give each resident a feeling of community. Purple Haze has a common shared terrace, a shared swimming pool, lounge, a bar and courtyards where people can meet for a chat," he told a local Business Daily.
The Purple Haze project success stems from Kenyan Diaspora efforts and raising equity. The project got property financing from Commercial Bank of Africa.
Nairobi like many other African cities is a hotbed of development. Most cities in Africa are thriving competition grounds for property developers. They are looking to get a market share of the burgeoning middle-class earners. Just a stone throw away in Westlands, Skynest and Donyo Park Apartments are also underway.