Is Kenya Becoming The New Dubai?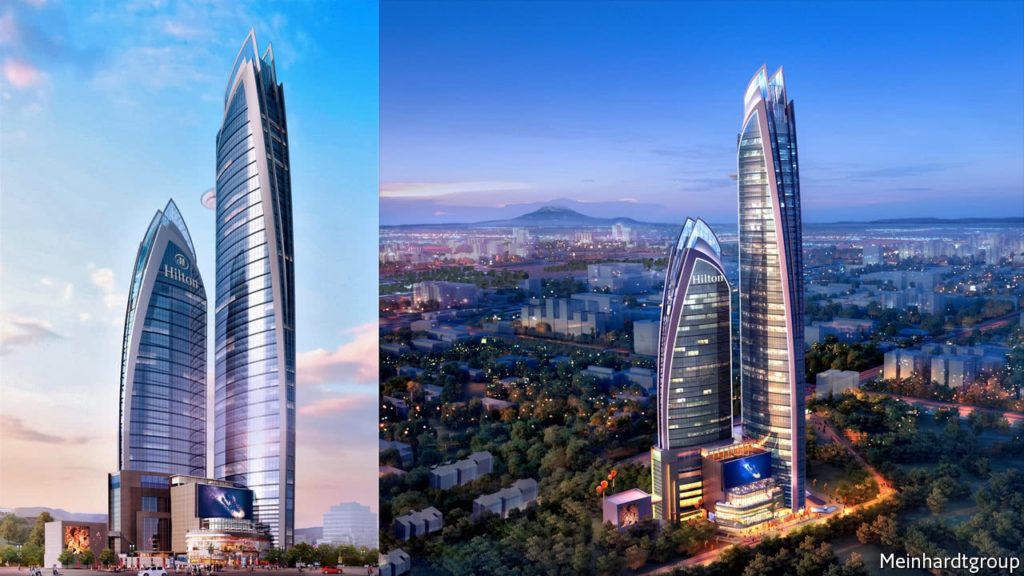 While the biblical Tower of Babel project ended up an abandoned project, what is yet to be abandoned is man's thirst to touch the skies. Man has stubbornly refused to be "grounded" by nature and has over the years reached for the heights, probing into the deepest privacy of the skies. We have seen amazing architectural defiance in projects like the Burj Khalifa from which you could take a peep at what the angels are doing in heaven. Africa is not scared of heights either and is reaching to build its tallest structure too.
The New Dubai?
It is then no surprise that constructions have kicked off for a project slated to be the tallest building ever to don the African continent. From the plans on paper, the two elegant towers will grace the Kenyan skies springing forth from the Upper Hill. The taller building has been christened "The Pinnacle". It would stand at an elegant height of 300m which makes it a distant cousin of the Burj Khalifa in Dubai with the latter standing enviably at a mouthwatering height of 828 meters.
ALSO READ: API Awards: Real Estate Projects That Set High Standards for African Property Developers in 2019
Of the two buildings being constructed, one would accommodate a superclass hotel sprawling audaciously across 150 rooms. Things will get cozier as the possibility of a helipad is being touted to be constructed out of the roof. With this in place, top functionaries can boycott traffic encumbrances of the draining Nairobi traffic, softening their transit to the airport.
Kenya is not minimizing its architectural strides and Nairobi (it's capital) is ambitiously buckling up its shoes to become the new Dubai. This is no longer a farfetched dream, with two gigantic Dubai-based investors, Hass Petroleum and White Lotus, now looking forward to making this a solid reality soonest.
Opportunity Knocks
Across the last ten years, investors have been reaping sizable returns from real estate investing. "Ten years ago, anything, honestly anything, would sell out," says Sakina Hassanali of Hass Consult, a property agency not really connected to Hass Petroleum. House prices have subsequently taken a head from the vibrant development flourishing the Kenyan Real Estate sector even, going up.
Such gigantic towers illuminate the contemporary global urbanity of modern African cities today. When Questioned about their target residents for the new structure, Abdinasir Hassan, who occupies the position of the chairman of Hass Petroleum, explained that the building targets "the large number of expatriates" who ply their trade for an affluent private sector in Nairobi. Hassan is not curtailing his dreams as he anticipates that Nairobi would soon grow into a critical economic nerve of the continent as a whole.
Kenya's Mega Projects
Kenya is already an infrastructure powerhouse of East Africa — but the next few years may see a quantum leap forward, with tens of billions of dollars to be spent on some of the world's most spectacular transport, energy and technology projects.
Through a program entitled Kenya Vision 2030, the government hopes to transform Kenya into a newly industrializing, middle-income country providing a high quality of life to all its citizens by 2030 in a clean and secure environment. The Vision comprises three key pillars: Economic; Social; and Political. The Economic Pillar aims to achieve an average economic growth rate of 10 percent per annum and sustaining the same until 2030.
ALSO READ: Top 10 Elegant Neighborhoods In Kenya Where The Wealthy Live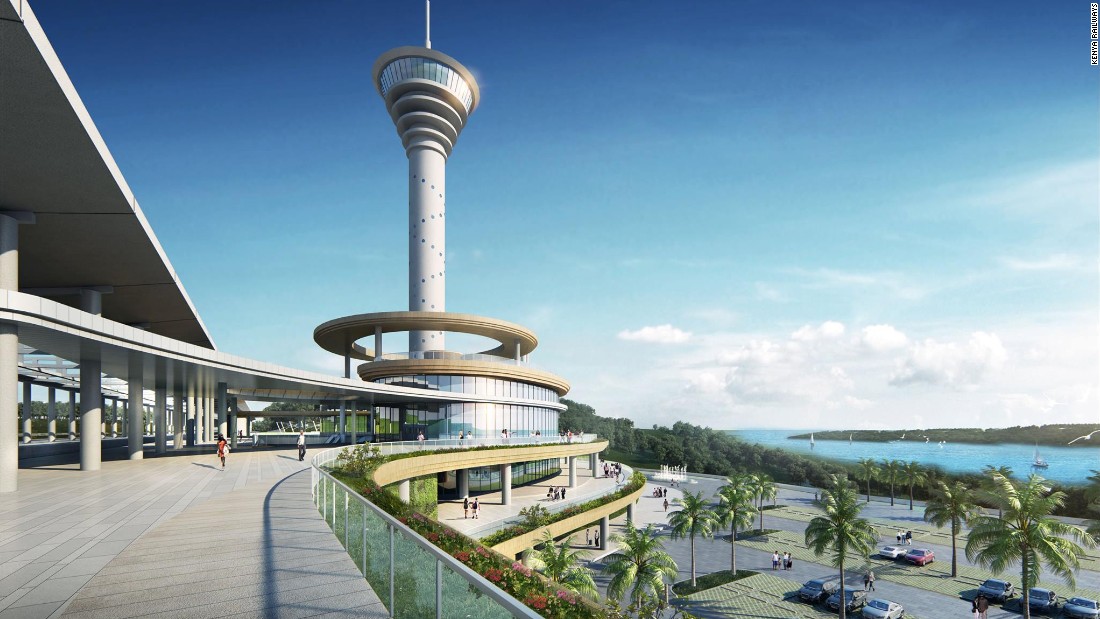 These are very welcome moves from Kenya. Having a Dubai in Africa is not born from alcoholic inspiration, it is very possible! Africa can truly reach for the skies not only literally but architecturally as well!