Ghana's President Akufo-Addo Digitizes Ghana's Property Address System
Ghana's President Akufo-Addo has been digitizing Ghana and delivering on his campaign promises. Earlier today at the Accra International Conference Center, Ghana's President launched Ghana's new National Digital Address System noting that the informal nature of Ghana's economy has been a major constraint to her development.
The informal nature of the economy, he explained, has affected the nation's ability to broaden the tax base, deepen and widen financial inclusion, and deliver services to those most in need.
"It has been a barrier to job creation. It is for this reason that we have, over the last 9 months, the period of my stay in office, taken bold steps to formalize the economy and the way we conduct our everyday activities. Consequently, this includes the way government delivers services to citizens most in need," he added.
To achieve the formalization of the economy, the President shared that his government has begun 3 initiatives – firstly the launch of the "Ghana Card", the country's new National ID; secondly the National Digital Property Addressing System; and next month, the launch of the Interoperable Electronic Platform for the payment of goods and services and electronic transfers across the country.
A new way of giving direction to Ghana
President Akufo-Addo noted that over the years, Ghanaians have become accustomed to using landmarks as the means of giving directions of the location of a property.
"The 'blue kiosk', the 'waakye' seller, the 'Kofi brokeman' seller, and 'that big tree at the junction' have become reference points for giving out locations. Today marks the end of an era and the beginning of a new one. We are launching a solution to our location and addressing problems, and this will, ultimately, change the way we do things," he said.
The project, born from a partnership of the Ministry of Communications and Ghana Post, according to President Akufo-Addo, will give the country a trustworthy database of addresses.
The President said he expected the relevant institutions to "liaise with the Ministry of Communication and Ghana Post, who are the custodians and administrators of the system, to leverage on this technology to enhance their operations."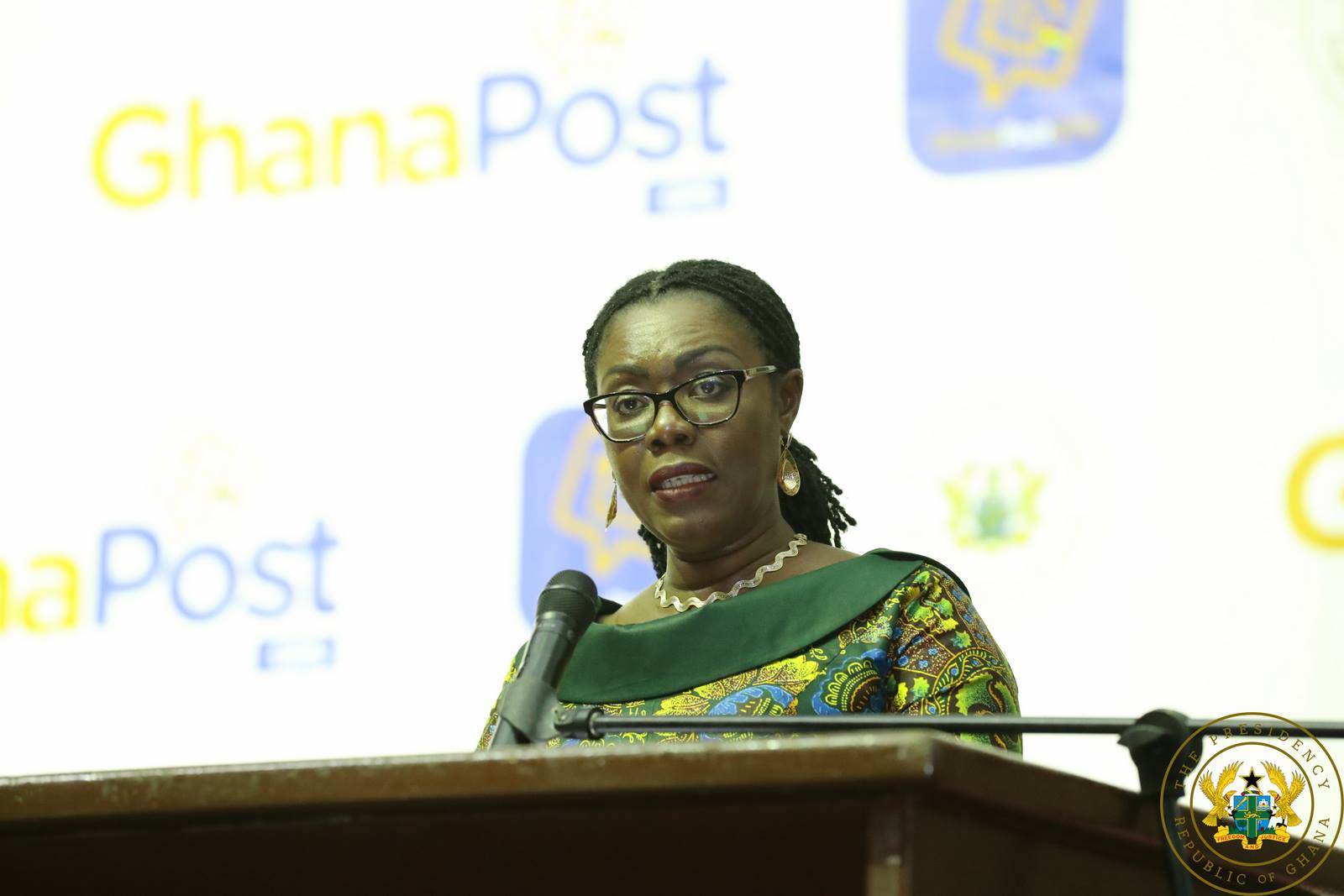 At the event was Communications Minister, Mrs Ursula Owusu-Ekuful who emphasized that the system will not only be secure but will make it very difficult for criminals to hide in the country.