Botswana's 4th President Did Something African Leaders Rarely Do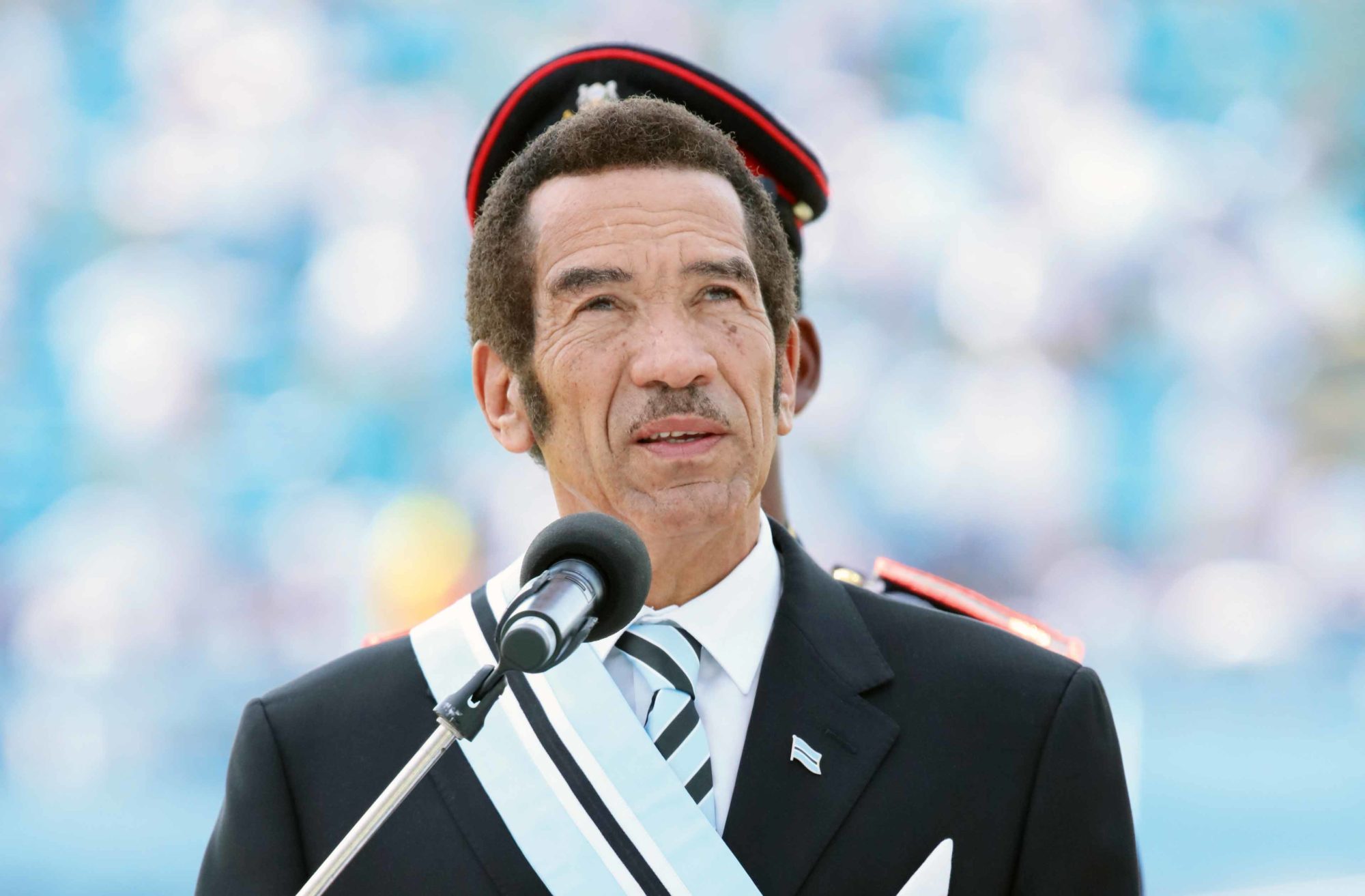 He is the English-born son of a king, a fighter pilot, a tee-totaling bachelor – and all that made him an unorthodox African president. But Ian Khama stands out most for his final act as president of Botswana: stepping down.
react-text: 420 At his home village of Serowe last week, residents begged him to stay on another 50 years – usually the cue in Africa that a constitutional change is about to be muscled through Parliament so a leader can rule for life. /react-text
react-text: 435 But Khama, 65, insisted on leaving office on Saturday March 31st 2018. His departure, which followed a decade of stable and largely uncontroversial rule, underscored a message he has oft repeated: Africa needs democracy. /react-text
react-text: 437 Botswana, a nation of 2.2 million people, is the longest-running multiparty democracy on a continent whose leaders often cling to power into their 80s or 90s and rarely go without a fight. /react-text
react-text: 448 react-text: 450 Khama's exit preserves the legacy of his father, Seretse Khama, who struggled for his country's independence from Britain and became the first president in 1966, ushering in more than 50 years of multiparty democracy.
Ian Khama is a different kind of president
/react-text
Ian Khama, then Deputy Chief of the Botswana Army, taking the salute at celebrations marking the 15th anniversary of Botswana independence in 1982. 
Photo: Camera Press
react-empty: 463
The Mo Ibrahim Foundation, set up by the Sudanese British billionaire to measure and reward good governance in Africa, ranks Botswana the third most democratic country in Africa, behind Mauritius and the Seychelles. Click To Tweet
/react-text
react-text: 467 Khama has frequently castigated his African counterparts, breaking the unspoken rule that you never publicly urge another president to quit, no matter how much violence there is or how many rigged elections. /react-text
react-empty: 468
react-text: 471 /react-text
react-text: 523 The governing Botswana Democratic Party has ruled since independence, partly because opposition parties are disunited, a problem that afflicts many countries in Africa. Even so, Khama is proud of his country's system of government. /react-text
react-text: 525 "We have the strongest democracy in Africa and should guard it jealously," he said in a farewell speech to Parliament. /react-text
react-empty: 526
react-text: 529 Khama is the first-born son of his father, who was king of the Bamangwato people. Seretse Khama married an English office clerk and wartime ambulance driver named Ruth Williams in 1948 – a love story chronicled in the 2016 movie /react-text react-text: 531 A United Kingdom /react-text react-text: 532 . At the time, Botswana was one of the world's poorest countries, but its economy boomed after diamonds were discovered in 1967.
Family background
react-text: 547 Born in the English county of Surrey, Ian Khama inherited the title of kgosi, or king. He trained as a fighter pilot at the Royal Military Academy Sandhurst in Britain and became head of Botswana's armed forces before he entered politics, effectively renouncing the role of king even as some Bamangwato people still see him that way.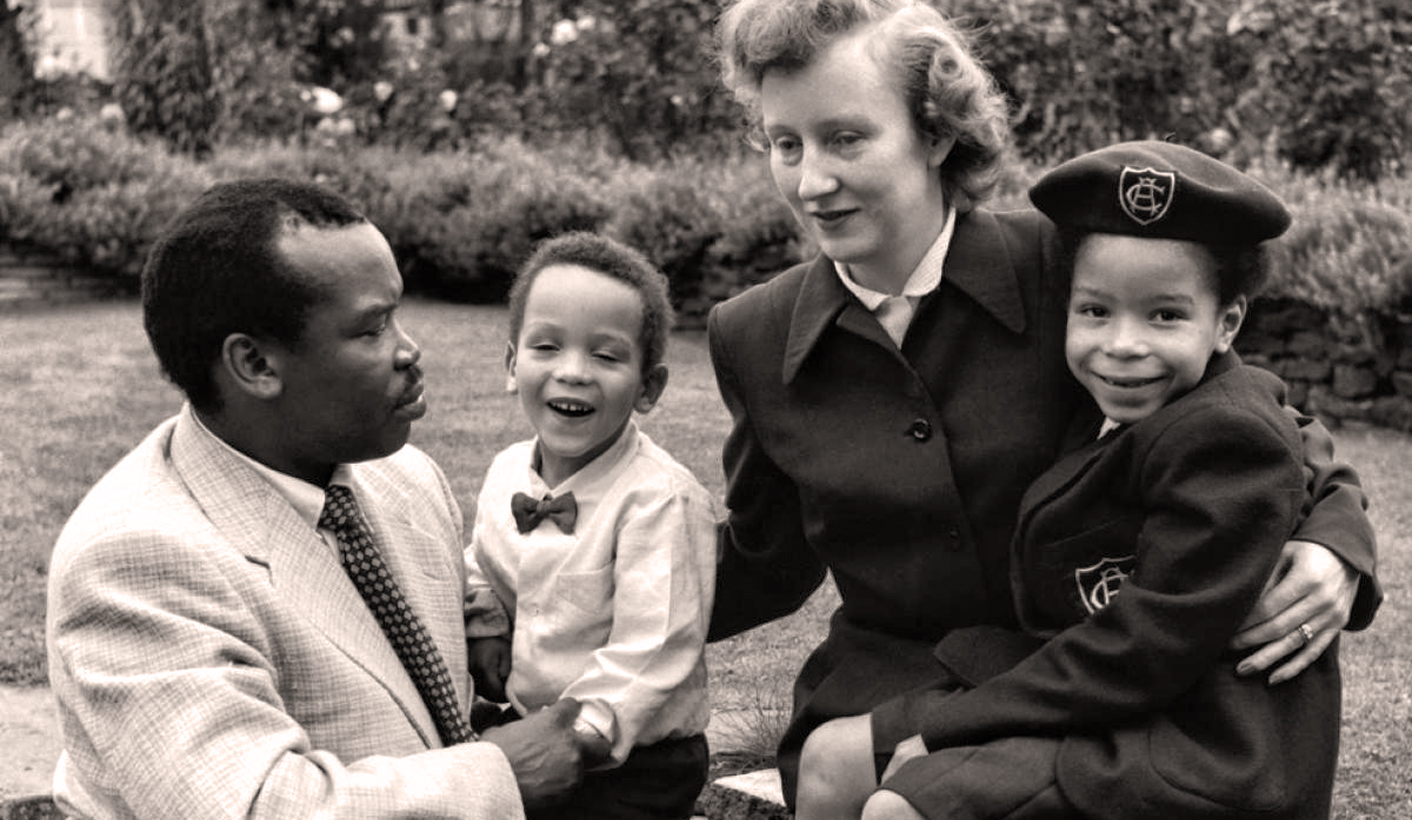 /react-text
react-text: 549 He served as vice-president from 1998 to 2008 under Festus Mogae, who stood down at the end of his two terms. As head of the governing party, Khama succeeded Mogae and was then elected in 2009 to a full term. /react-text
react-text: 551 As a bachelor, Khama is unusual in Africa, where traditional values often hold sway. Often questioned about his single status, he claimed to be too busy to find a wife and worried about not having control over his happiness in marriage, though he once said he is looking for a tall, slim beauty to marry. He is lean and fit, but apparently is a loner who retires early at night. /react-text
react-empty: 552
react-text: 555 During a recent farewell tour of the nation, Khama was showered with gifts, including a tractor, a herd of cows, hundreds of chickens and several cars. He told people he never really wanted to be president and now had other things to do. /react-text
react-text: 557 Vice-President Mokgweetsi Masisi was sworn in as President of Botswana on Sunday April 1st.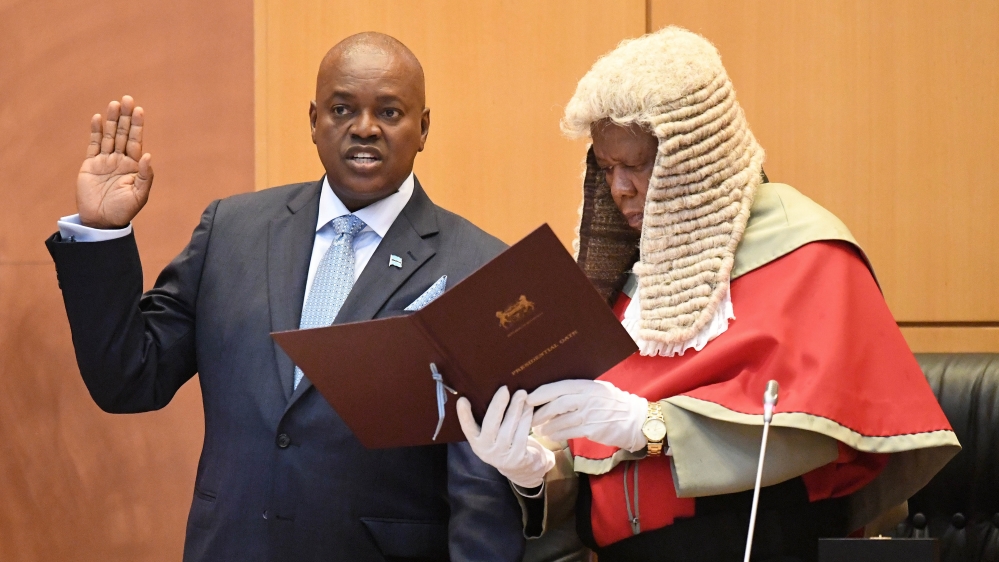 /react-text
react-text: 560