Robert Mugabe: A Hero Or A Villain? 5 Lessons For African Leaders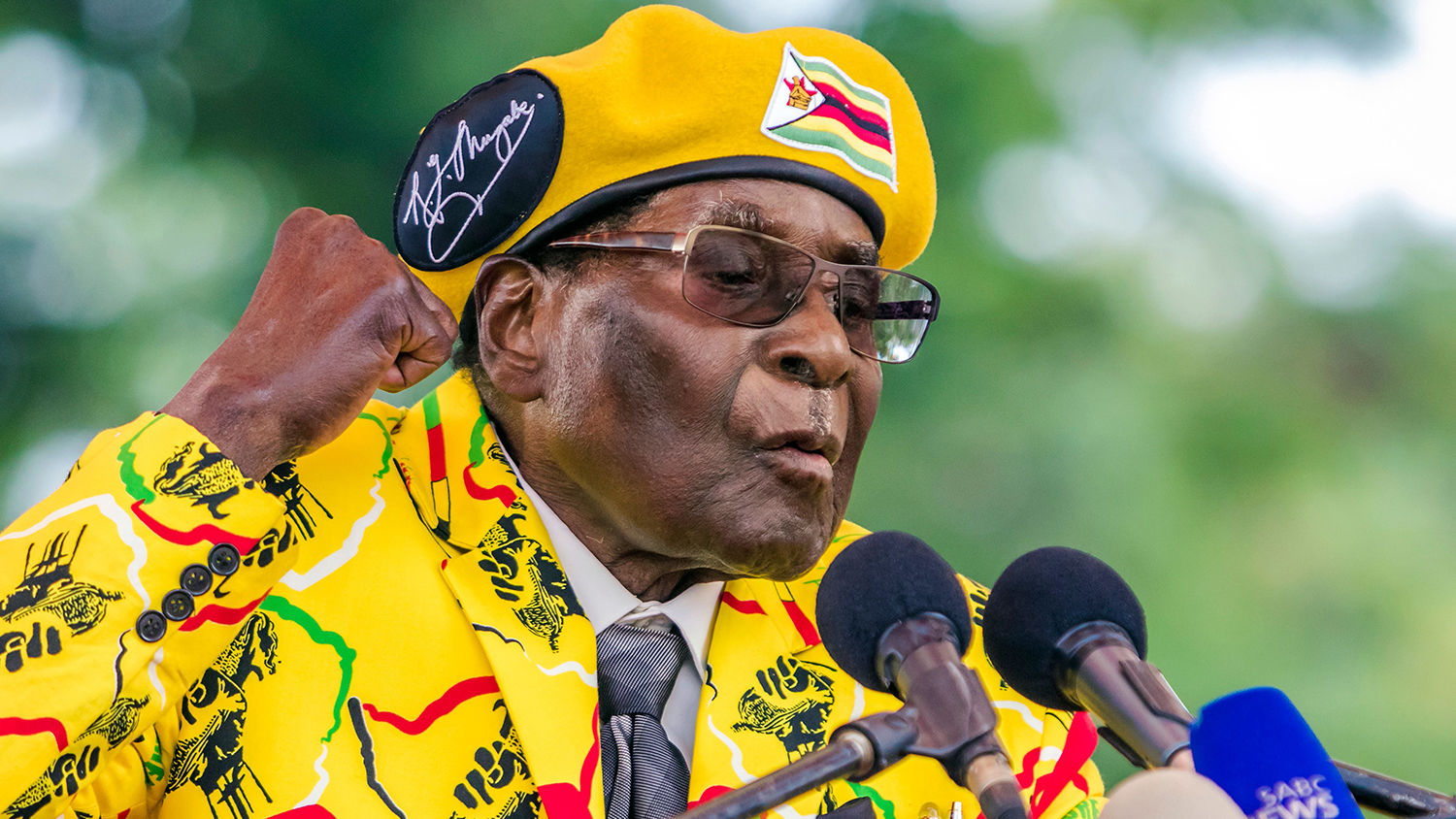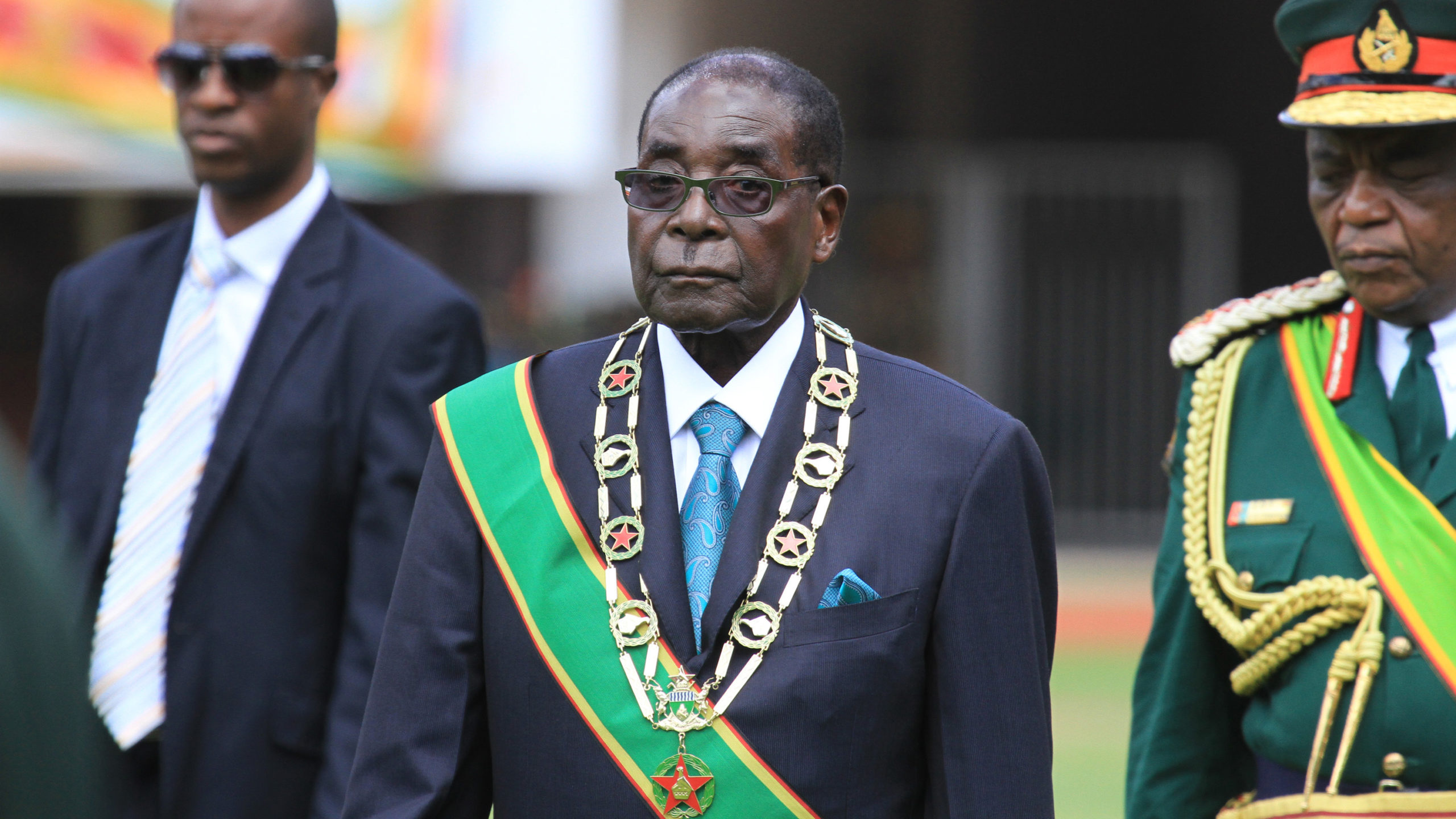 The death of Robert Mugabe on September 6, 2019, at 95 years has attracted mixed reactions across the globe. Several African leaders have paid their tribute to the ex-president. President Cyril Ramaphosa of South Africa called him a "champion of Africa's cause against colonialism". In a tribute message, President Uhuru Kenyatta of Kenya said,
" played a major role in shaping the interests of the African continent. a man of courage who was never afraid to fight for what he believed in even when it was not popular."
However, Zimbabwean citizens and several international figures would beg to differ. For them, whatever good Robert Mugabe did has been overshadowed by his tyranny. According to Zimbabwean Senator David Coltart, Mugabe's affinity to violence as a political tool has marred his legacy. Speaking with BBC World Service, Coltart said,
"He was always committed to violence, going all the way back to the 1960s… he was no Martin Luther King. He never changed in that regard".
Shortly after the death of Robert Mugabe at Gleneagles Hospital in Singapore, President Emmerson Mnangagwa posted a message on Twitter eulogizing the ex-president. The tweet read,
"It is with the utmost sadness that I announce the passing on of Zimbabwe's founding father and former President, Cde Robert Mugabe. Cde Mugabe was an icon of liberation, a pan-Africanist who dedicated his life to the emancipation and empowerment of his people. His contribution to the history of our nation and continent will never be forgotten. May his soul rest in eternal peace."
A brief history of Robert Mugabe
Robert Mugabe was born on February 21, 1924, in Kutama, Zimbabwe (formerly a British colony called Southern Rhodesia). His criticism of the government in 1964 earned him a jail term spanning 10 years without trial. Exiting prison in 1973, he was selected as the president of the Zimbabwe African National Union (ZANU) and fled to Mozambique. Consequently, he launched guerrilla raids into Southern Rhodesia.
With rising pressures on the British, they agreed to a black majority rule. Consequently, Southern Rhodesia became the independent Republic of Zimbabwe in 1980. Robert Mugabe was elected the prime minister of the new republic. However, seven years later, he became the president. For the next 37 years, Mugabe ruled the Southern African nation. Following a military intervention in November 2017, Mugabe announced his resignation. In a letter sent to the parliament, he said,
"I have resigned to allow smooth transfer of power. Kindly give public notice of my decision as soon as possible."
Lessons African leaders can learn from Robert Mugabe
The reactions trailing the death of Robert Mugabe would have been a little different if not for some of the decisions he made in the latter part of his life. It doesn't matter anymore if you consider him a hero or a villain. The focus from now on should be what African leaders can learn to make them better leaders.
#1. Negotiating the future of a country
Besides launching guerrilla attacks on the then ruling white minority, Robert Mugabe was also a skilled negotiator. It was his negotiations that led to political agreements to end the crisis. Consequently, a new independent Republic of Zimbabwe was born. It is not surprising that he had an overwhelming victory at the 1980 election.
African leaders must learn the importance of forging a better future for their citizens. They must also understand that the only way they can earn the trust and overwhelming support of their citizens is by openly and bravely working for their liberation. In the current era, that liberation may be economic or social burdens.
#2. Stepping aside when the ovation is high
By 1996, the citizens had begun to feel the pinch of some of Robert Mugabe's economic decisions. Prior to the 2008 election, he said, 'If you lose an election and are rejected by the people, it is time to leave politics". However, after losing the election to Morgan Tsvangirai he refused to concede power.
Like Mugabe, most African leaders know that it is futile trying to hold onto power once your people have rejected you. However, a few of them are still determined to fight the odds. Probably, many people would have seen Mugabe in a different light if he had stepped aside when it was obvious he was no longer needed.
Like Nelson Mandela, African leaders need to understand that the best time to quit the stage is when the ovation is loudest. Before the 1999 election, President Mandela was asked if he would seek re-election. He said,
"In 1999 I will be 79 or 80. I don't think an octogenarian should be meddling with political affairs. Would like to give over to a younger man. I will be available for advice if they want me, but to occupy a position as a head of state, definitely, I won't take that risk."
#3. Extending a hand of friendship rather than enmity
Shortly after becoming the prime minister, Mugabe announced a policy of reconciliation. Consequently, he invited Zimbabwean whites to help rebuild the country. In a speech he said,
"If yesterday I fought you as an enemy, today you have become a friend. If yesterday you hated me, today you cannot avoid the love that binds me to you."
However, in 2000, Robert Mugabe broke the bridges by seizing white-owned farms. The controversial land reform was meant to give land to poor black people. However, the lands ended in the hands of the ruling party leaders, relatives, and cronies. In addition, Britain was to pay reparations for seizing the lands from blacks in the first place. The culmination of his severed relationship with many Western nations includes the stripping of his honorary knighthood given to him by Queen Elizabeth. He was also barred from visiting many Western countries.
African leaders need to understand that no country can exist on its own. Inter-national relationships foster growth and development. The consequences of Robert Mugabe's severed relationship with other nations were numerous including the return of once eradicated diseases, the drop in life expectancy, and overall depreciation of the economy. It is important for African leaders to weigh the cost of their reforms before embarking on them.
#4. Accepting criticism
The Gukurahundi massacre is one of the darkest moments in Zimbabwe after independence. Inasmuch as no one has claimed responsibility, declassified cables and documents are pointing at Robert Mugabe. The raid on Ndebele people by Mugabe's Fifth Brigade led to the death of over 20,000 civilians. The reason for the raid was because Ndebele people supported Joshua Nkomo overwhelmingly. Nkomo was one of Mugabe's rivals. According to Mugabe, 'the people of Matabeleland needed to be re-educated'. Many believe that this event erased any good that Mugabe did for the country.
Like Robert Mugabe, many African leaders are either detaining or assassinating oppositions. The bitter truth is that no government can quell the voice of the minority. Also, brute force does not make people accept a government. Many countries in Africa have tens and hundreds of ethnic groups. African leaders need to start seeing the need to carry everyone along. Provision of social amenities to minority groups and giving them significant positions in the government is a better strategy to get their support. However, no matter how good you are as a leader, not everyone will accept you.
#5. Legacy goes beyond the grave
Most of the seats at the 60,000-capacity stadium in Harare where Robert Mugabe's memorial service was held were empty. The scenario was different during the Nelson Mandela memorial service. This public show of bitterness may likely extend to his family. When Muammar Al Ghaddafi was overthrown and killed, his sons were subsequently arrested. It will take a while (maybe never) for any close relative of Mugabe to gain acceptance into a public office in the country. It is hard to tell.
There seems to be a row between Mugabe's family and the government over where he will be buried. However, it seems a consensus has been reached that he will be buried in the National Heroes' Acre monument in Harare. Consequently, it will take about a month for this to happen. This is because a new shrine to Mugabe will be built at the Heroes' Acre. It would have been an easy decision if Mugabe left a better legacy. African leaders need to understand that their children and relatives will pay the price of their bad decisions. You wouldn't want your family to be treated like a deadly plague when you leave power.