Designer Spotlight: Sudanese Designer Mayada Adil Uses Fashion To Empower Refugees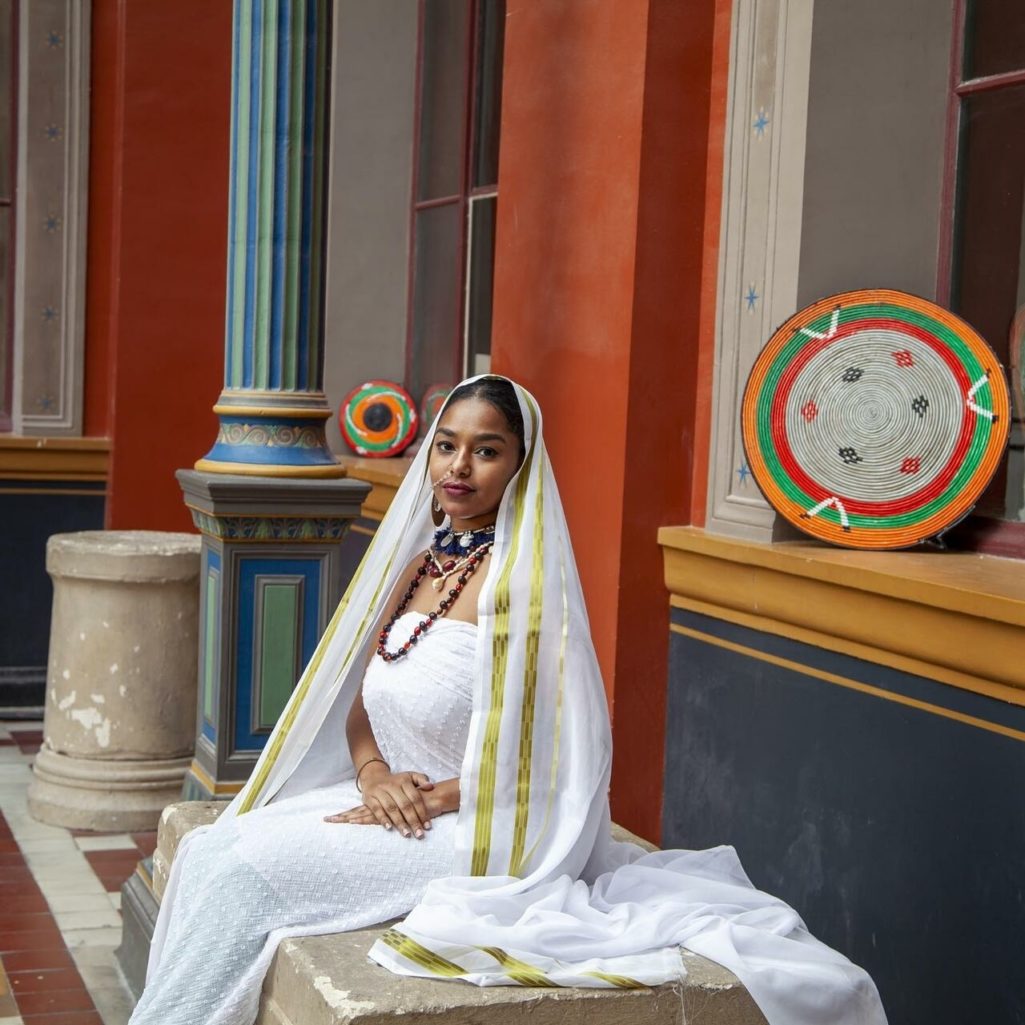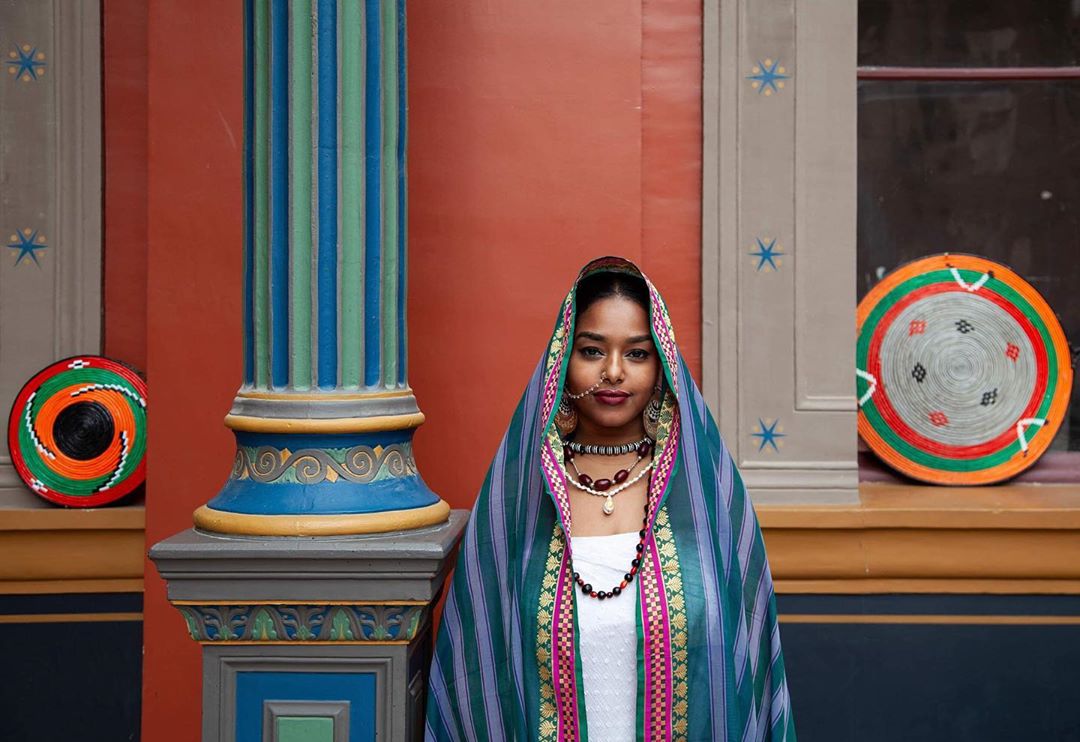 The women in South Sudan struggled with gender inequality up until 2011 when South Sudan gained its independence. Eventually,  things started getting better. Women started having access to better healthcare and education. A lady found a way to empower and express herself and others through fashion and design. Meet Mayada Adil, the South Sudanese designer who found a way to empower female refugees in South Sudan through fashion.
A Peek at Mayada Adil Background and Early Life
Born in Khartoum, Mayada Adil was 7 years old when she had to join her father in exile in Saudi Arabia. This was after General Omar al-Bashir's coup d'état and the establishment of a military regime. Along with her siblings, she grew up in Saudi Arabia until she was 18 years old. As a child, she was fascinated by fashion shows, shared a passion for textiles with her mother, and made her own sketches of various designs.
ALSO READ: Designer Spotlight: Safae ibrahimi Presenting Moroccan Caftan To The World
From Doctor to Fashionista
Besides her passion for fashion, Mayada must have really cared about helping people live healthy life. She was a medical student at National Ribat University where she majored in gynecology with the intent of working for humanitarian organizations. She specialized in the issue of genital mutilation in outlying villages and in camps for refugees who escaped the civil war in South Sudan.
Empowering women in an unusual way
Due to her zeal to make a difference, while in Khartoum, she got close to three women who taught her traditional craftsmanship in accessories and jewelry. She told them about the collections of her brand, Mayada, on which she was working. She wanted to work with them. These women introduced her to different cultures and tribes.
In addition, she was inspired and decided to represent them through the fashion collection she was putting together. For Mayada it was a way to empower them and also give them jobs. According to her, it was a way to help them make money since women were not allowed to really work at the time.
ALSO READ: Designer Spotlight: Breakthrough In A Pandemic: The Story Of Sindiso Khumalo
Fabric, Color, Texture
Mayada is beautiful, smart, and ready to use every chance she gets to impact lives and make a difference anyway she can. Hence, she drew inspiration from the things she saw and heard at the camp. The colors, fabric, texture, and more all had a little bit of history and identity embedded in them. Below are images from her stunning collection.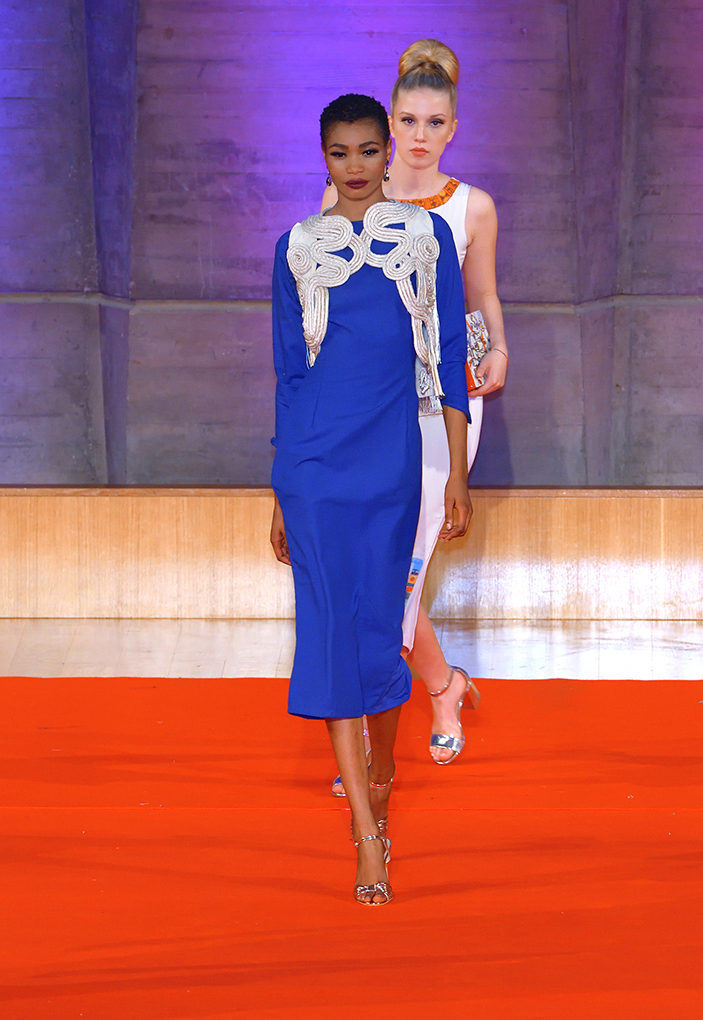 Bold and beautiful, the royal blue fabric is quite beautiful, with a white embroidered addition attached to the neck to bring out quite the unique design.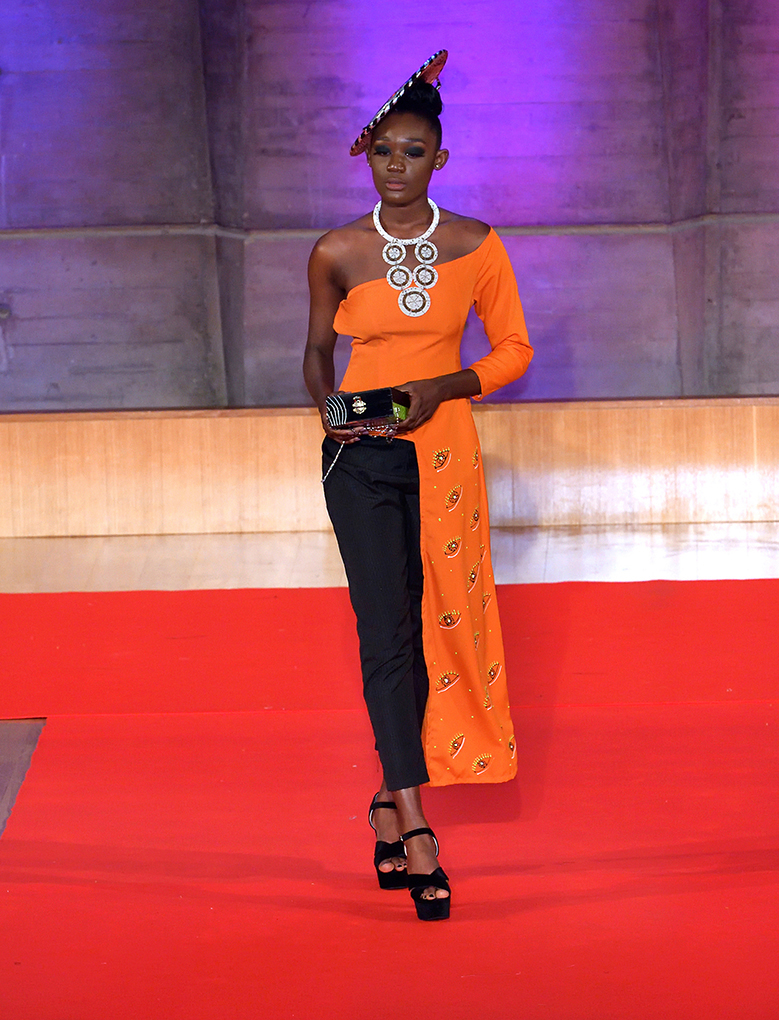 The one-sided long sleeve top is meant to expose the beautiful shoulders flowing down to rest on black pants. Beautifully accessorized by the hand knit headgear, exquisite necklace and pretty hand bag.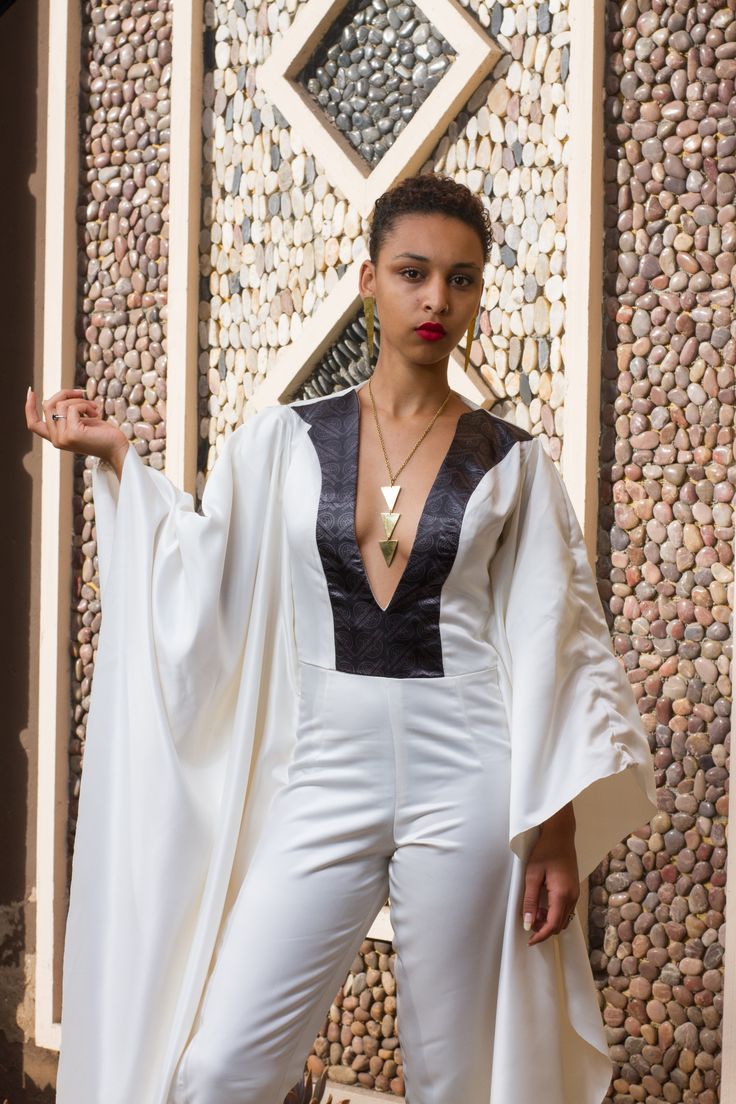 Pure white jumpsuit with over flowing sleeves, decorated around the neckline with black fabric, wide split from the neck baring a little skin to give a classy yet chic appearance.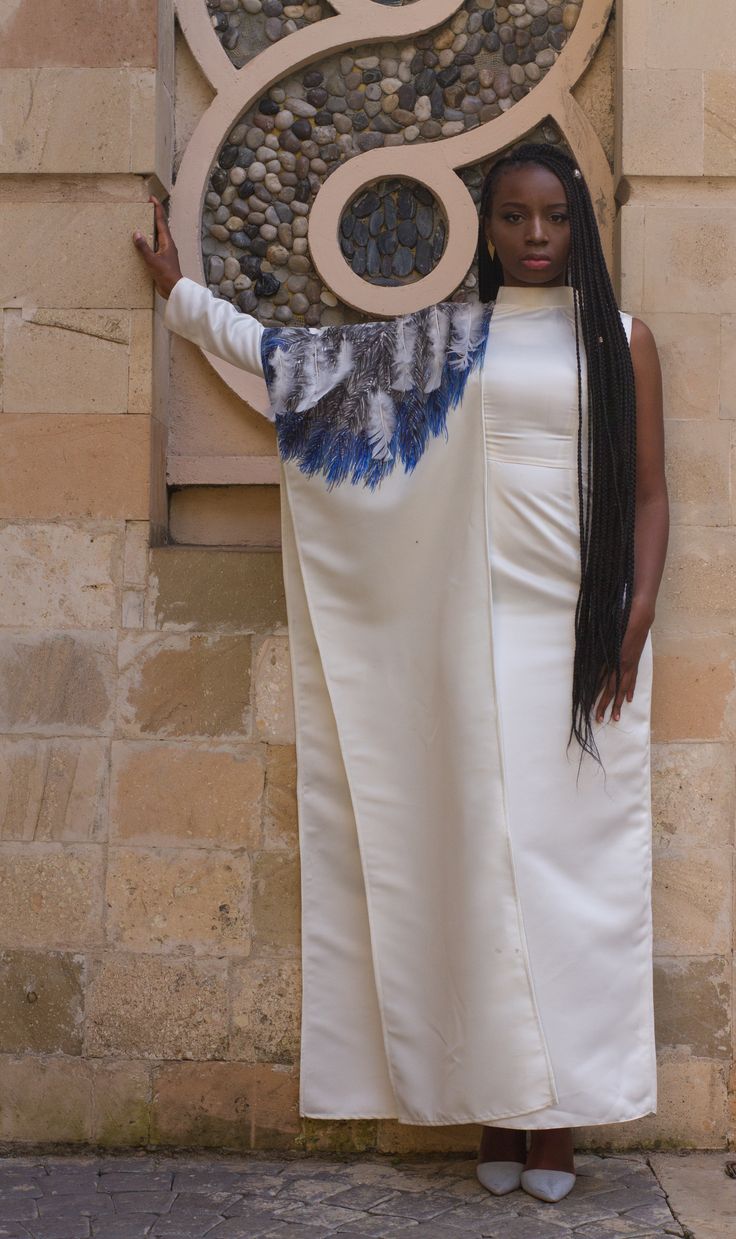 An all white long semi turtle neck fitting gown with one long sleeve. It has an additional piece of material designed with feathery patterns meant to add some color into the the entire look. Hosting an event or attending a wedding? This is enough to cause some stir.
ALSO READ: Designer Spotlight: Meet Egyptian Designer Rania Elkalla Who Makes Home Accessories With Egg Shells
Nubian Queen Collection: The Inspiration
In 2017 she created her first collection, Nubian Queen, dedicated to Sudanese women. It was done in Kenya and meant to remind Sudanese women of the legacy of Nubian queens. It portrays how strong, elegant, beautiful, and majestic they are.
As part of the UNESCO initiative called Africa Fashion Reception, in November 2019 she presented her second collection of clothing and accessories, Sudan and South Sudan. The purpose of the collection is to unify the two countries through a collection of seven pieces in satin, wool, cotton, or traditional textiles embellished with everyday objects. Below are sights from the collection.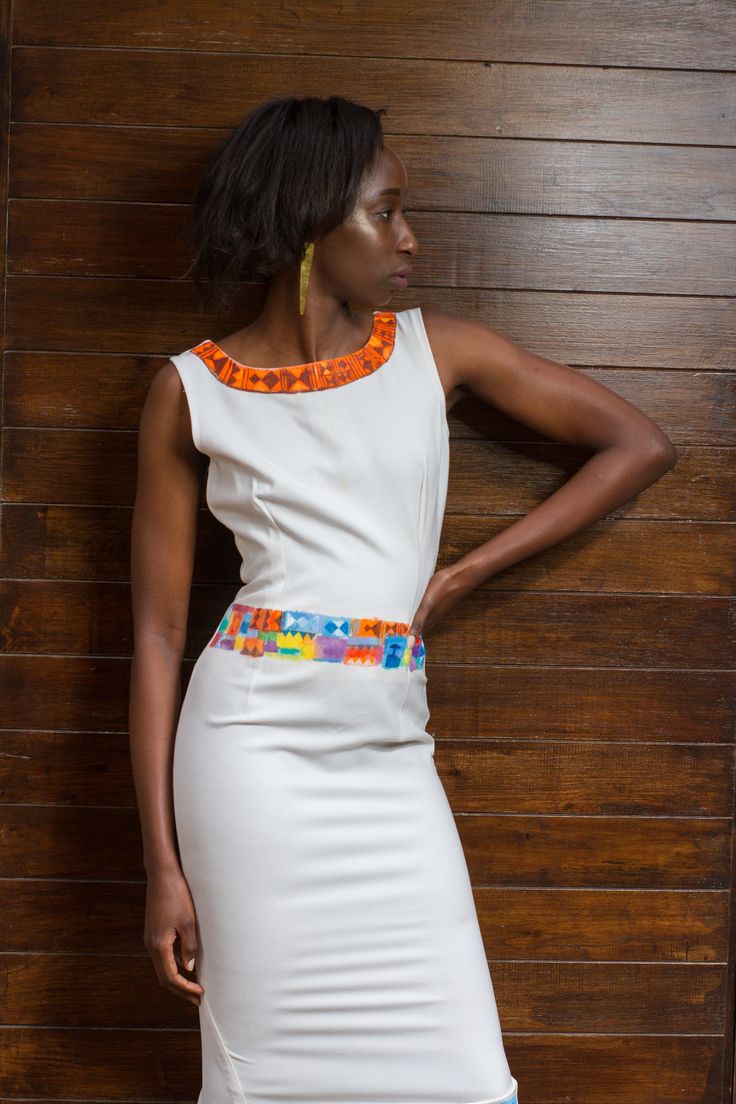 You can be quiet and let your attire do the talking for you. This gown above is one of the attires you can wear on such days. The otherwise white gown is made more elegant by the African print strip around the waist and neck.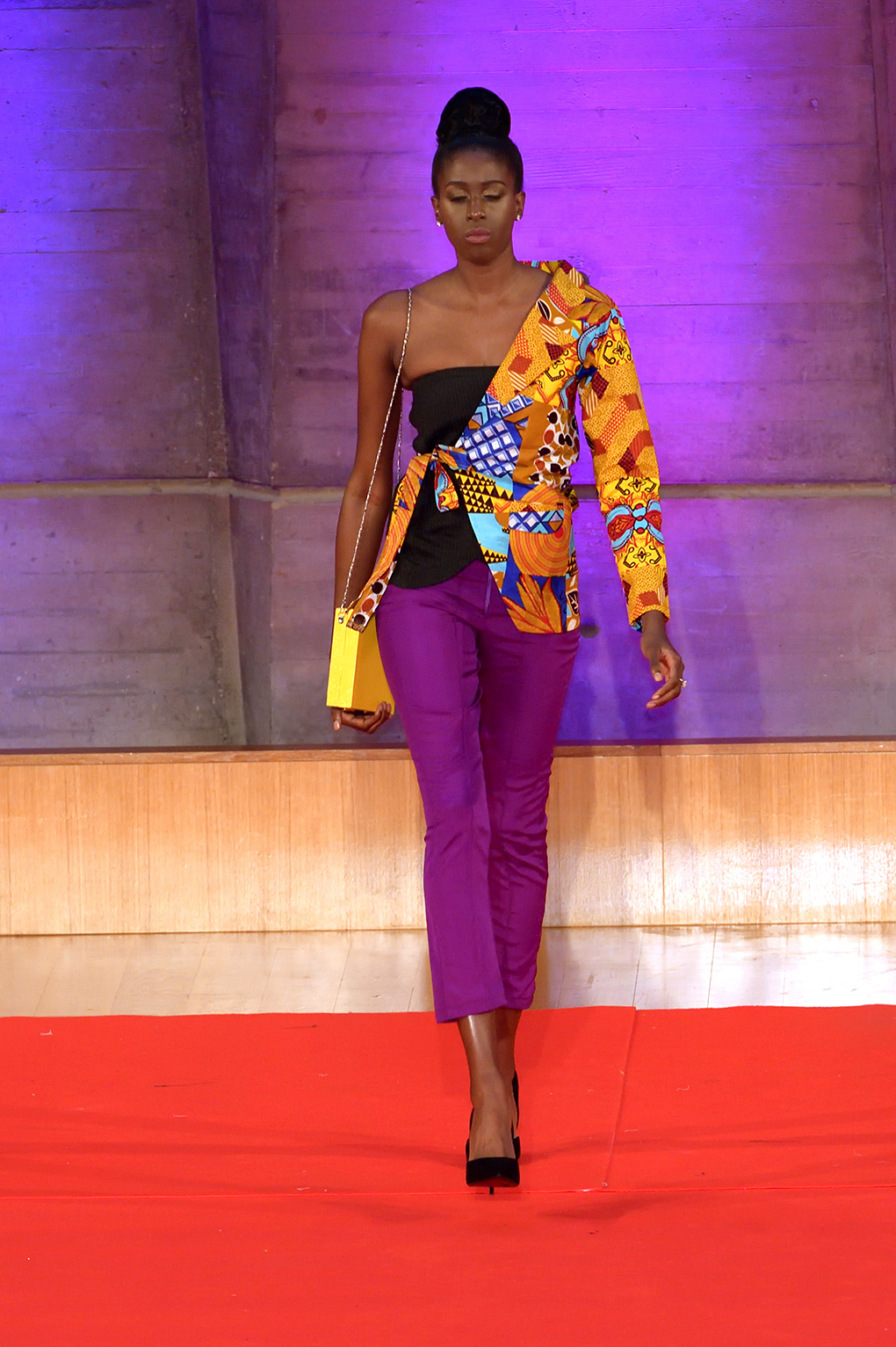 A one side mixed colored jacket, on purple pants completed by a pretty yellow small bag. The look that says i'm funny and sweet, but super smart and hardworking.
ALSO READ: Designer Spotlight: Meet Danayi Chapfika the Fashion Minister
In Memory of a once Unified Sudan
Maya uses traditional fabrics from Sudan and South Sudan to show how the two nations should be united. The cloth is thrown across one shoulder and the other  green silk fabric with no sleeves worn on a red and cream white skirt- like bottom. The caps can be worn by both men and women. "Sudan and South Sudan" one unified collection in nostalgic remembrance of two countries that were once one nation, attempting to foster peace and unity in fashionably artistic fusion.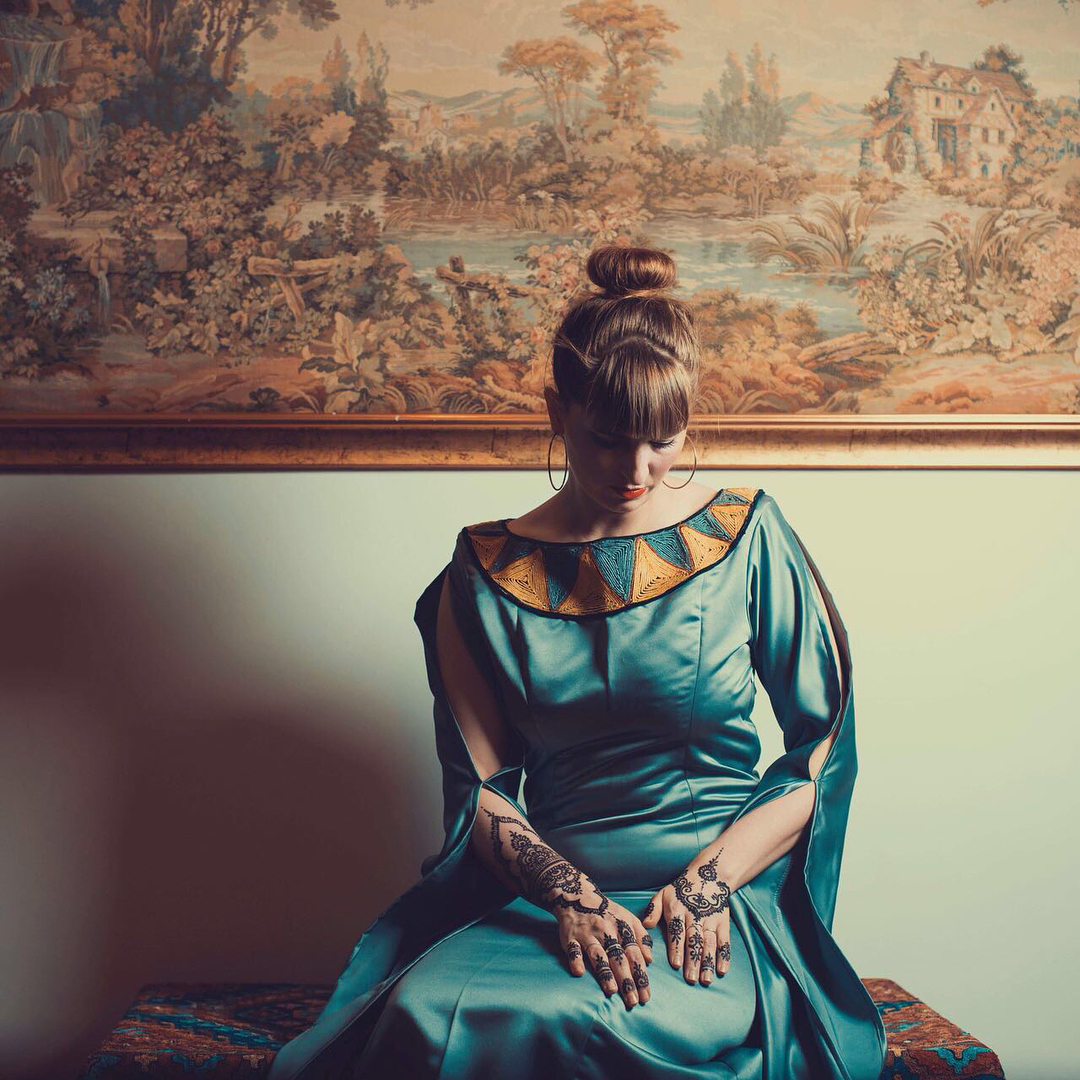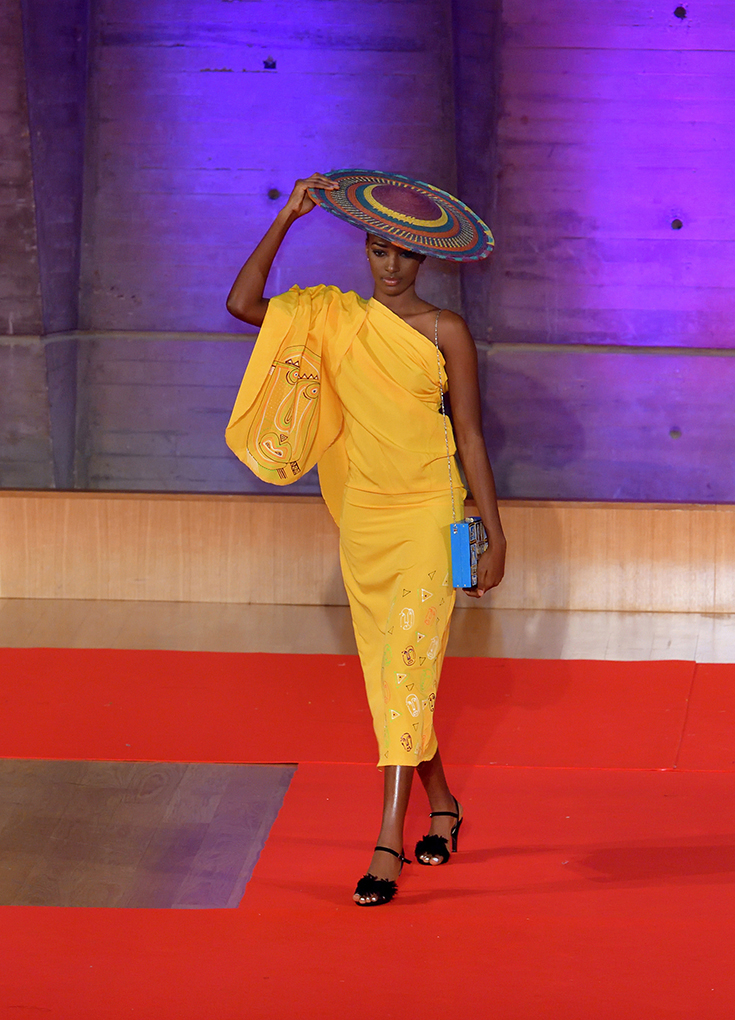 Yellow always feels like summer! Mayada creates a long gown with embroideries around the thigh and big drapy sleeve. The hat gives a look that says life is short and i'm gonna enjoy it!
Making a Statement
Not only was she making a fashion statement with her creations, she was expressing herself regarding what she feels about the post-independence. In an interview she said,
"I worked a lot on the colors. During the English occupation, women wore white outfits which were synonymous with resistance. After independence, they wore blue, which signified joy and freedom. The white that women wore during the 2019 revolution had the same meaning. But blue was this time synonymous with sadness for the martyrs of this revolution."
Conclusion
Mayada's love for her art is undeniable and as a result, she attended preparatory classes for the Beaux-Arts in Paris while setting up her own projects. Thus, she prepared a new collection with two other refugees, Somali and Chadian, through the association L'Atelier des artistes en exil. Finally, it would not be wrong to say that Fashion and politics are interwoven. According to Mayada Adil "Fashion itself is political".