Designer Spotlight: This Is What Sally Karago Thinks About African Fashion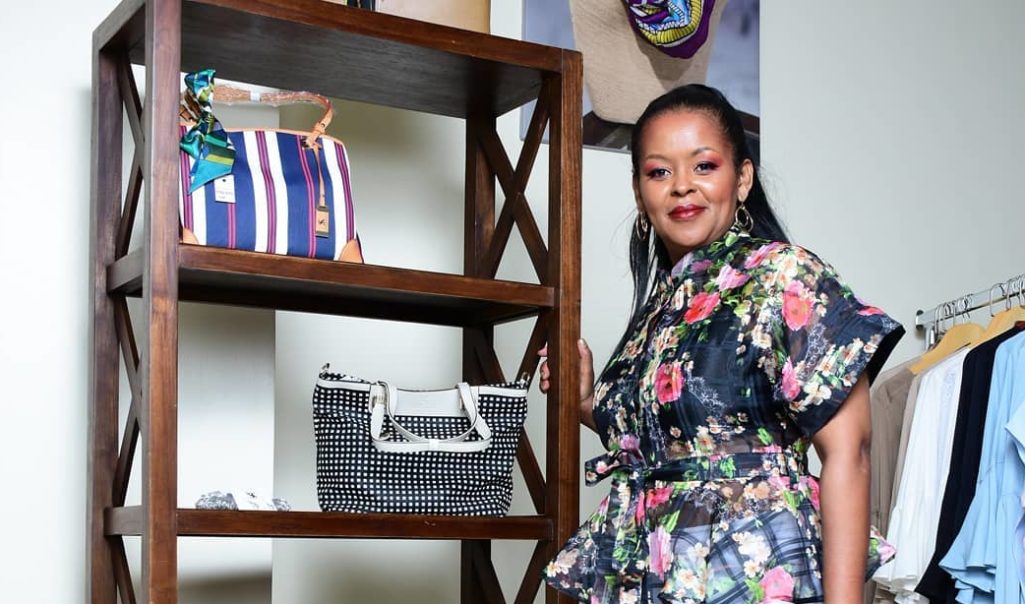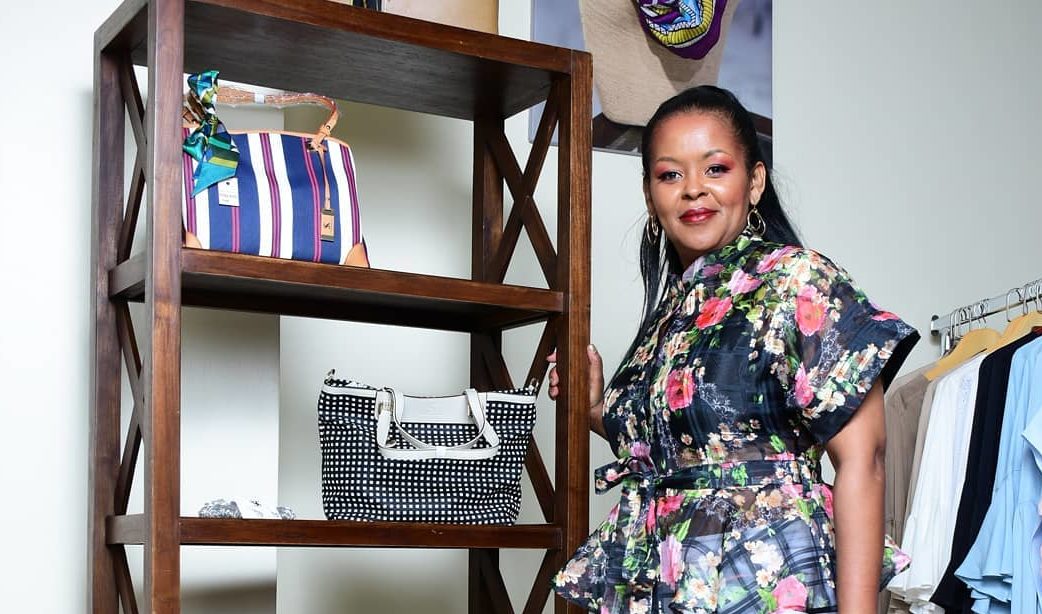 Fashion design began a long time ago in Africa. It may not have been known as we know it today. Tree barks, leaves, hides or skins, fur, among other things readily available at the time were used for clothing. To enlighten us on how far African fashion has come is none other than the renowned Sally Karago who is gracing our designer spotlight section today.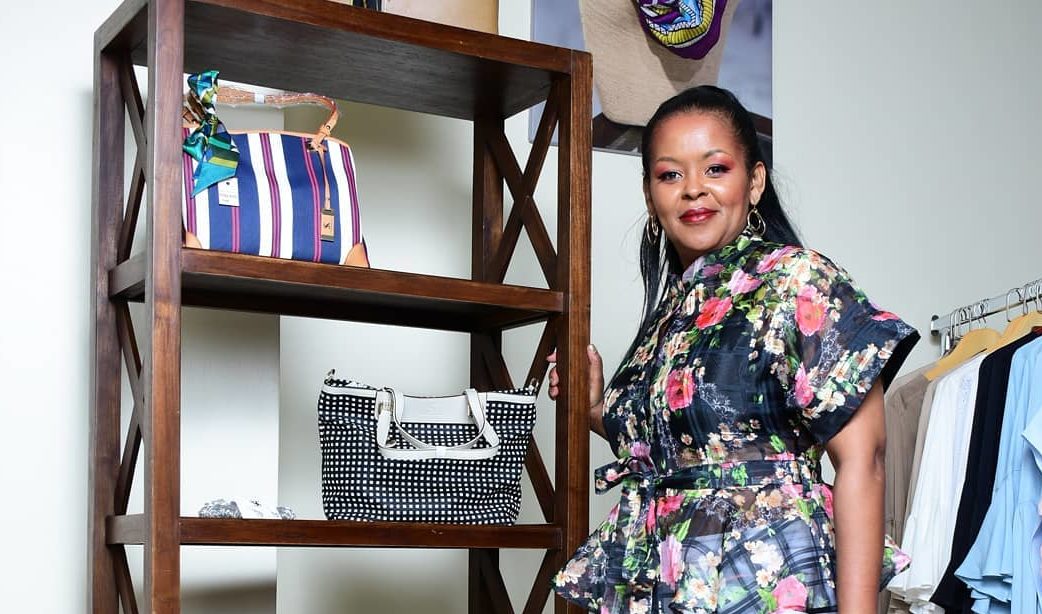 Who is Sally Karago?
Karago is a wife, a mother, and an iconic Kenyan fashion designer. From a young age, she was interested in knitting and stitching. Her love for fashion was further kindled by her neighbor who happened to be a dressmaker. At 12 years old, she could make clothes for her dolls and this gave her a lot of pleasure.
Her dad, who was also very fashionable, did not take long to notice his daughter's passion. He often encouraged her to dress her sisters, especially whenever they were to attend special occasions. She could also go shopping for clothes for her family at a very young age.
Sally Karago's Educational Background
Although Karago attended school just like the other girls her age, she felt deep down in her that she want to do something in the clothing industry. This feeling however did not make it easy for her when it came to choosing her career path.
After high school, she made up her mind to join a local fashion and design school. At first, her father did not like the idea. Perhaps, it was because, at that time, fashion design was not a prestigious career. However, after much persuasion, he came along. Subsequently, after finishing her training in the local college, she applied and got accepted for further studies at the American College in London.
At the local college, Karago learnt and excelled in pattern construction and drafting. She also mastered the technicality of the fashion and design industry. However, it was after she went to London that she learned how to design and that designing is a process. In 1992, she graduated with a BA in Fashion Design and Merchandising.
Her Incredible Career Path
Although it is fair to recognize Sally Karago's skills in making her dolls' clothes, her actual career began when she was still studying in London. Subsequently, she worked as a saleslady in several clothing stores. Interestingly, in the 90s, the fashion industry in London was not as huge as it is today.
After graduation, Karago returned home with a big dream of becoming an haute couture designer. But before her dreams could materialize, she went through several challenges. To start with, she didn't have a space big enough for her business and she had to go out to meet her clients at their workplaces. Karago also did not have enough funds to acquire the necessary machinery.
Breakthrough At Last!
After pondering on what to do, Karago decided to visit an old Asian sewing machine trader based in Nairobi. She spoke herself out and drew a clear picture of her vision to him. Interestingly, the trader believed in her. He gave her 4 second hand industrial sewing machines and a 2 years payment period. With this, she opened a bigger workshop and her career literally took off.
Karago's Insightful Thoughts About African Fashion
On returning home from studying abroad, Karago did not have any mentors to look up to. Fashion design as we know it today was still a foreign concept in Kenya. On seeing the huge need for well-trained fashion designers in Kenya and Africa at large, she started her own fashion design school.
In 2009, she founded Mcensal School of Fashion to bridge the gap that was cavernous in the Kenyan and African fashion industry. With this platform, she was able to train and mentor young inspiring fashion designers who previously looked confused and lost. Today, Mcensal School of Fashion and Design is among the best and largest fashion schools in Kenya and East Africa.
Karago's passion for African fashion and being one of the fashion design pioneers in Kenya has put her on an international pedestal. She has rubbed shoulders with the high and mighty who have not only had a cup of tea with her, but have worn her impeccable designs.
A Glimpse At Sally Karago's Most Innovative Pieces
Having been in the fashion and design industry for over three decades, Karago has numerous outstanding designs. Time and space can only allow us to look at just a few.
Contemporary and Stylish Sally Karago Dresses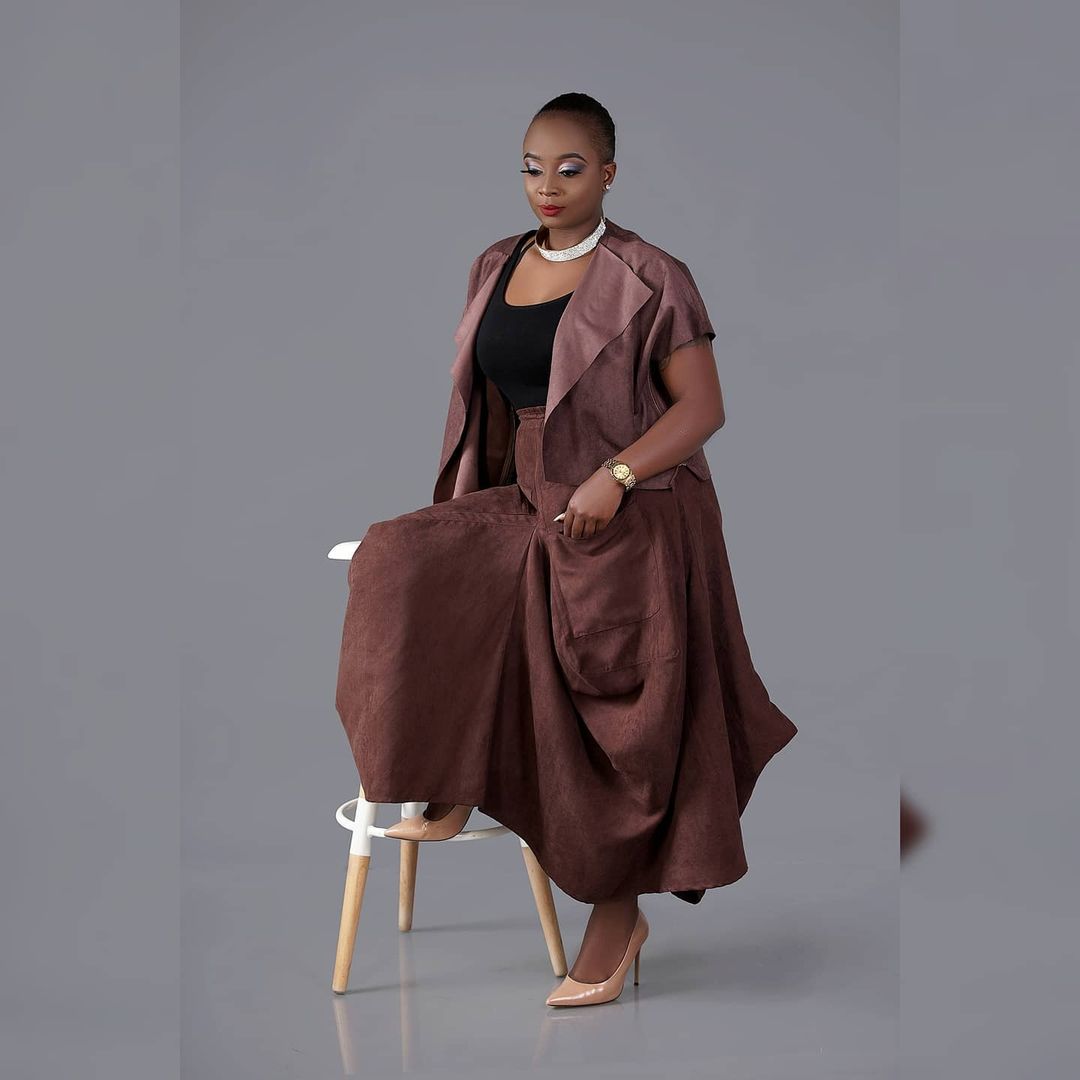 A splendid representation of brown color. The black top contrasts so nicely giving the ensemble a classic look. The baby pink heels cannot go unnoticed for completing and complementing the garb.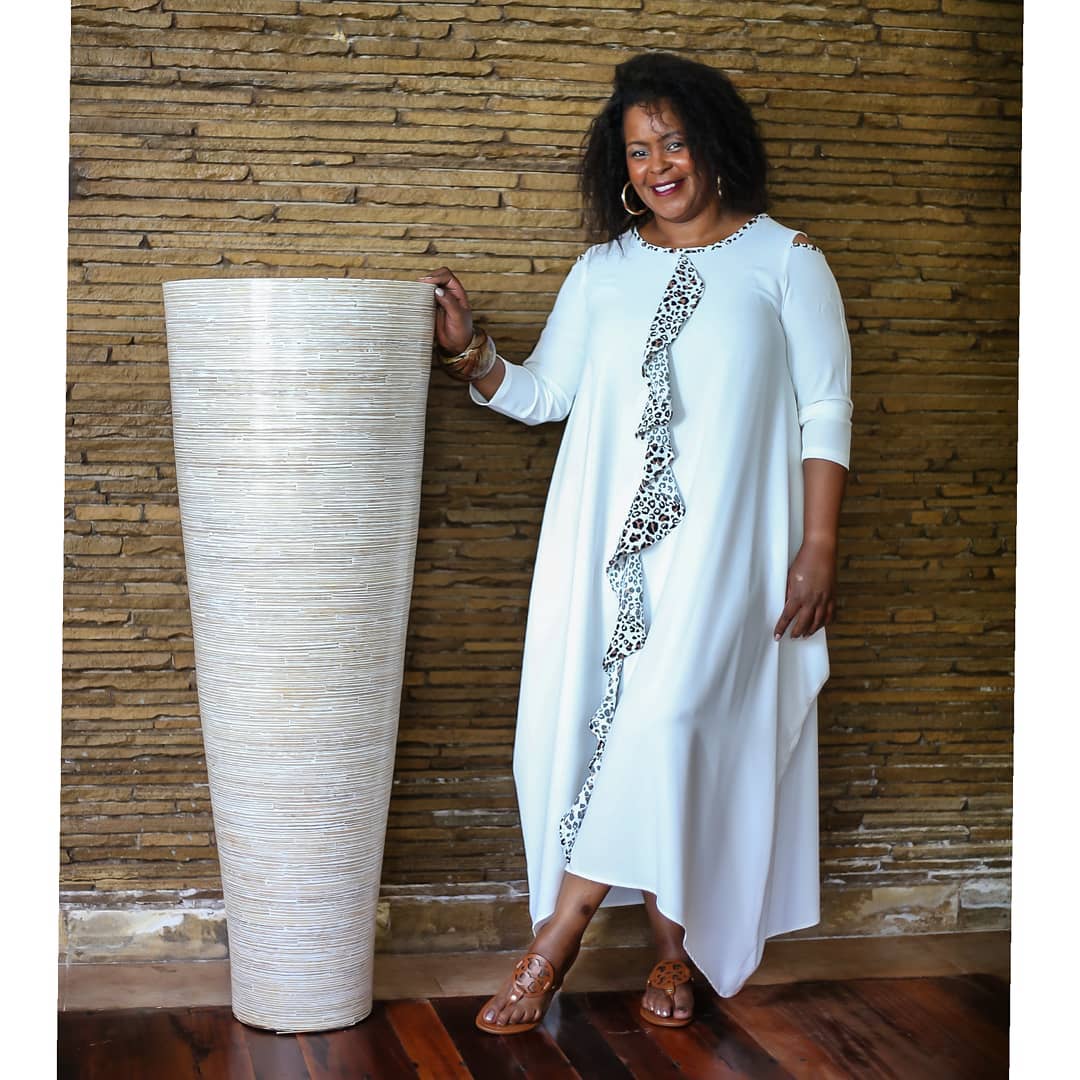 Who thought black and white could look so good together? The black and white animal print detail on the neck hole, shoulders, and on the front of the dress nails the design.
The African Look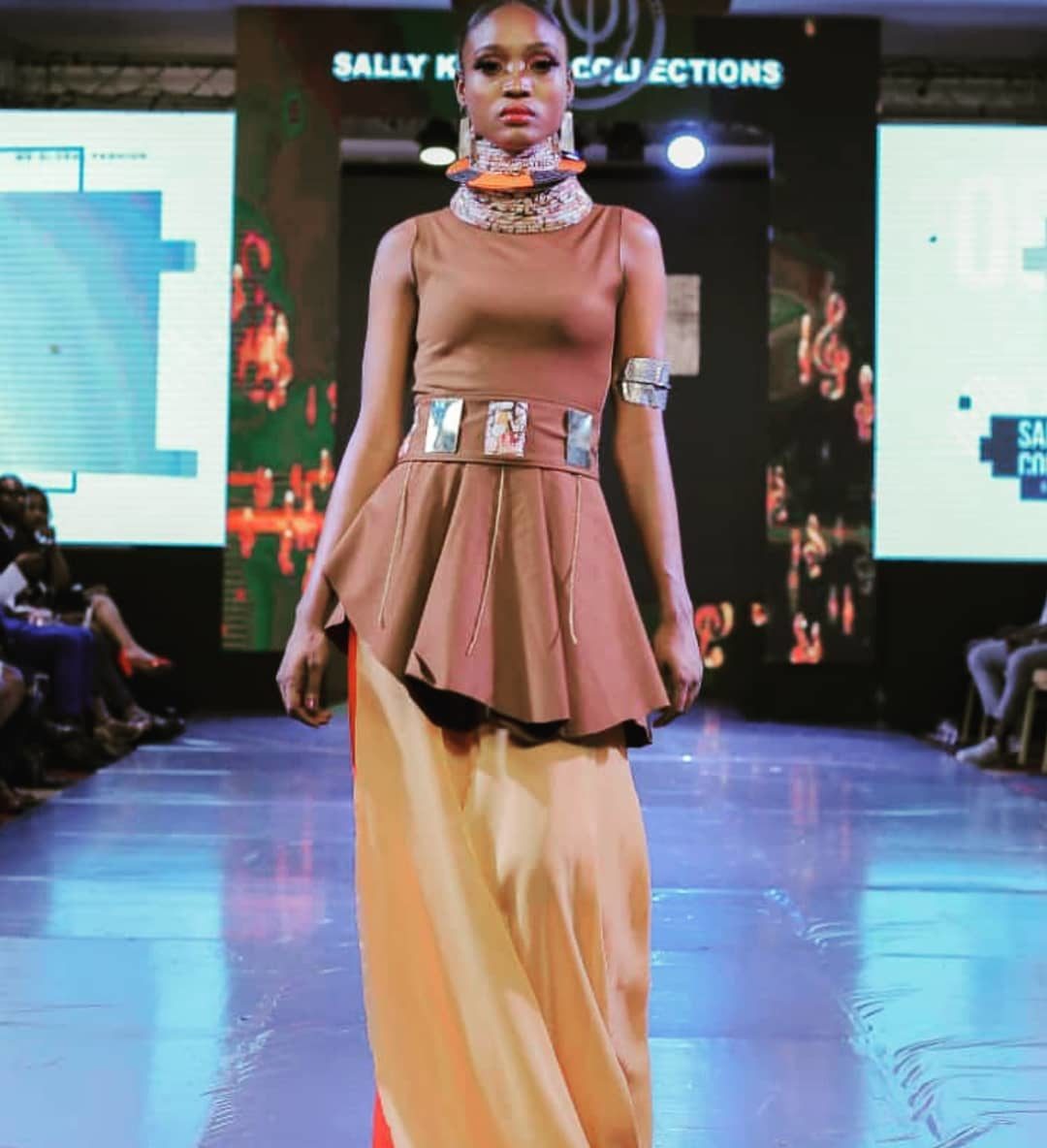 This is a perfect blend of modern and cultural designs where some aspects of the ensemble have been borrowed from the Kenyan Turkana culture. Can you notice the enormous neck adornment?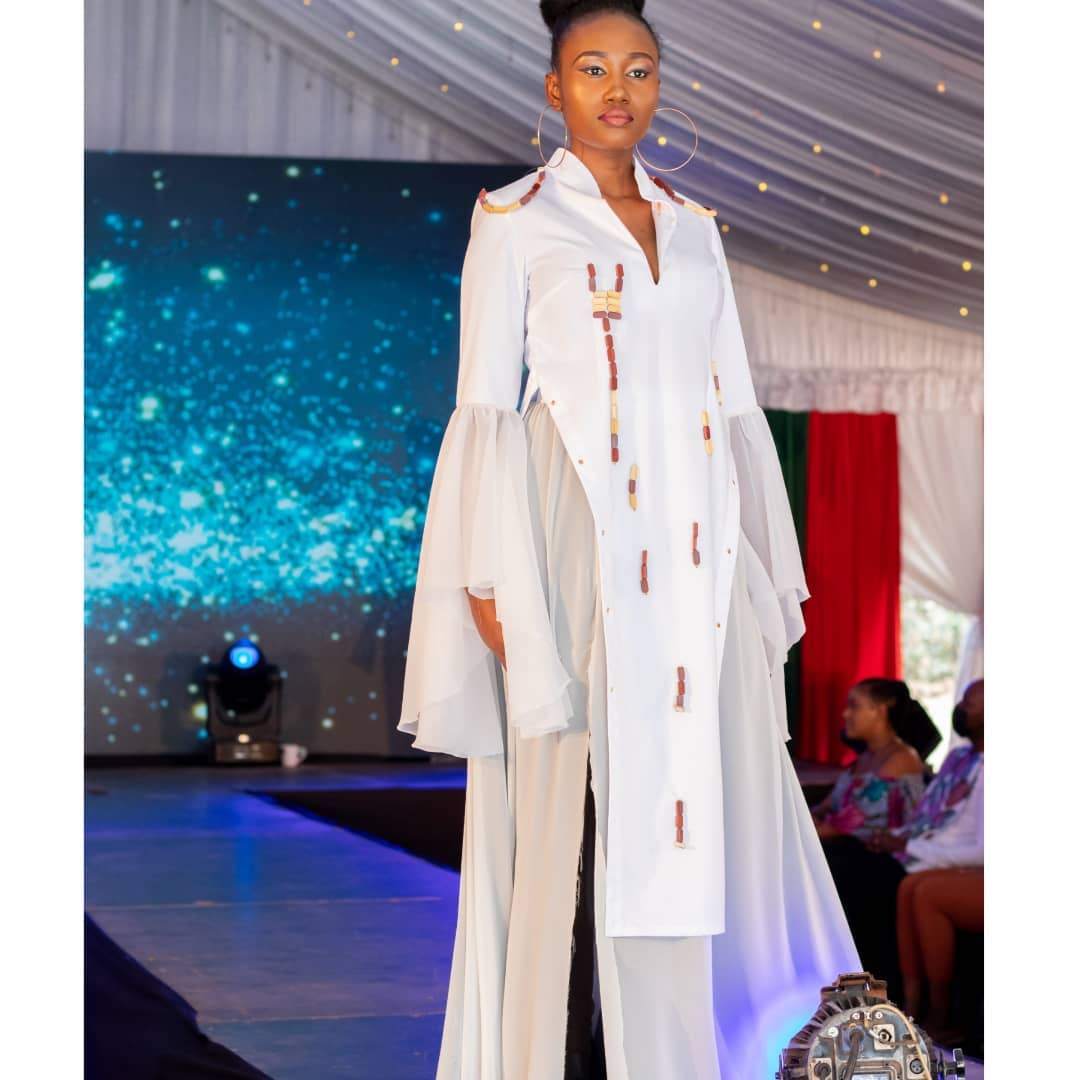 The people at the Kenyan coast are known to wear long robes or kanzus. This is what inspired this white garb. The details on the front part of the attire and its flared sleeves give it a cool finish.
Sally Karago Casual wear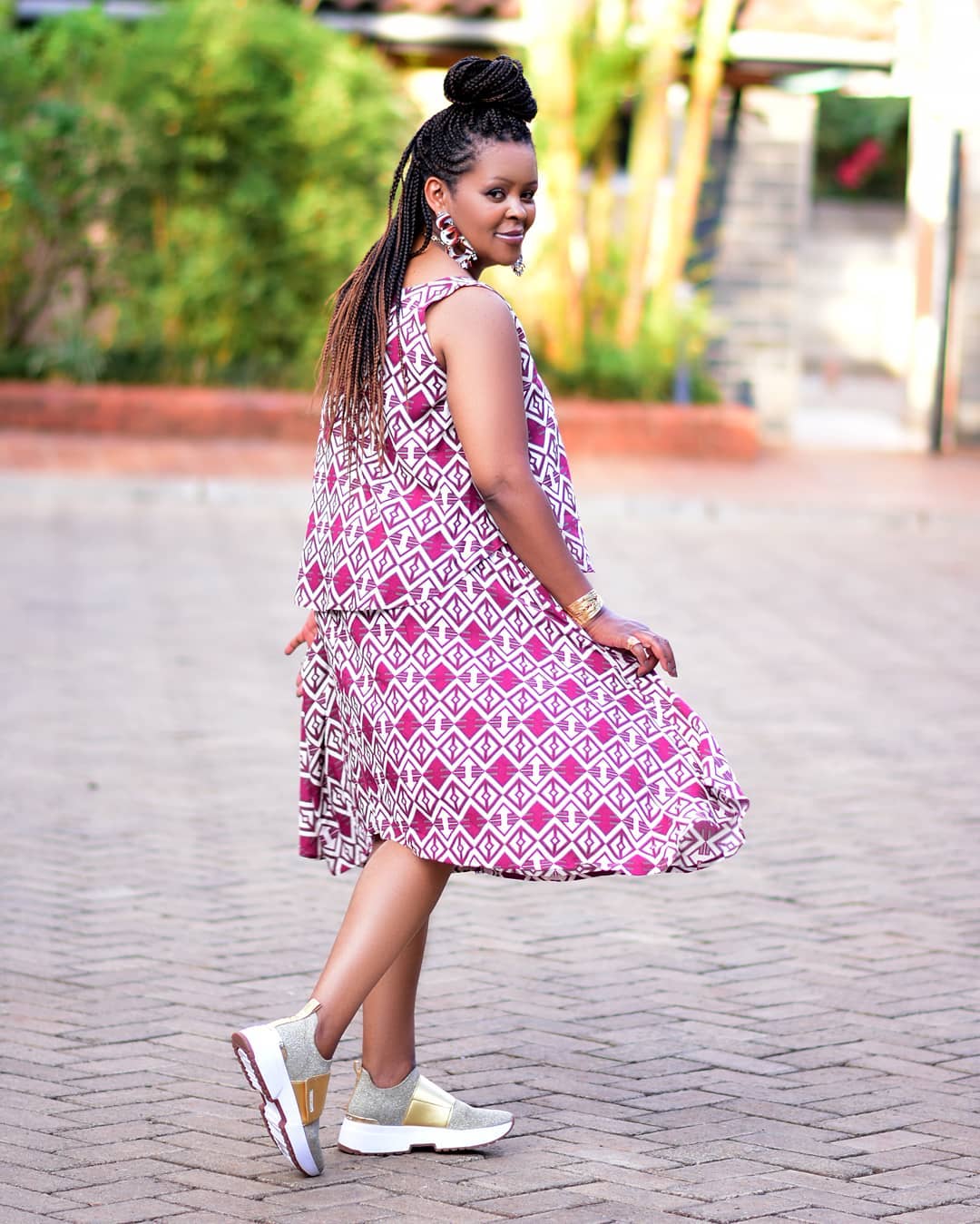 It's a simple maroon and white dress ideal for outdoor occasions, especially during summer. The modish sports shoes complete the casual look of this attire.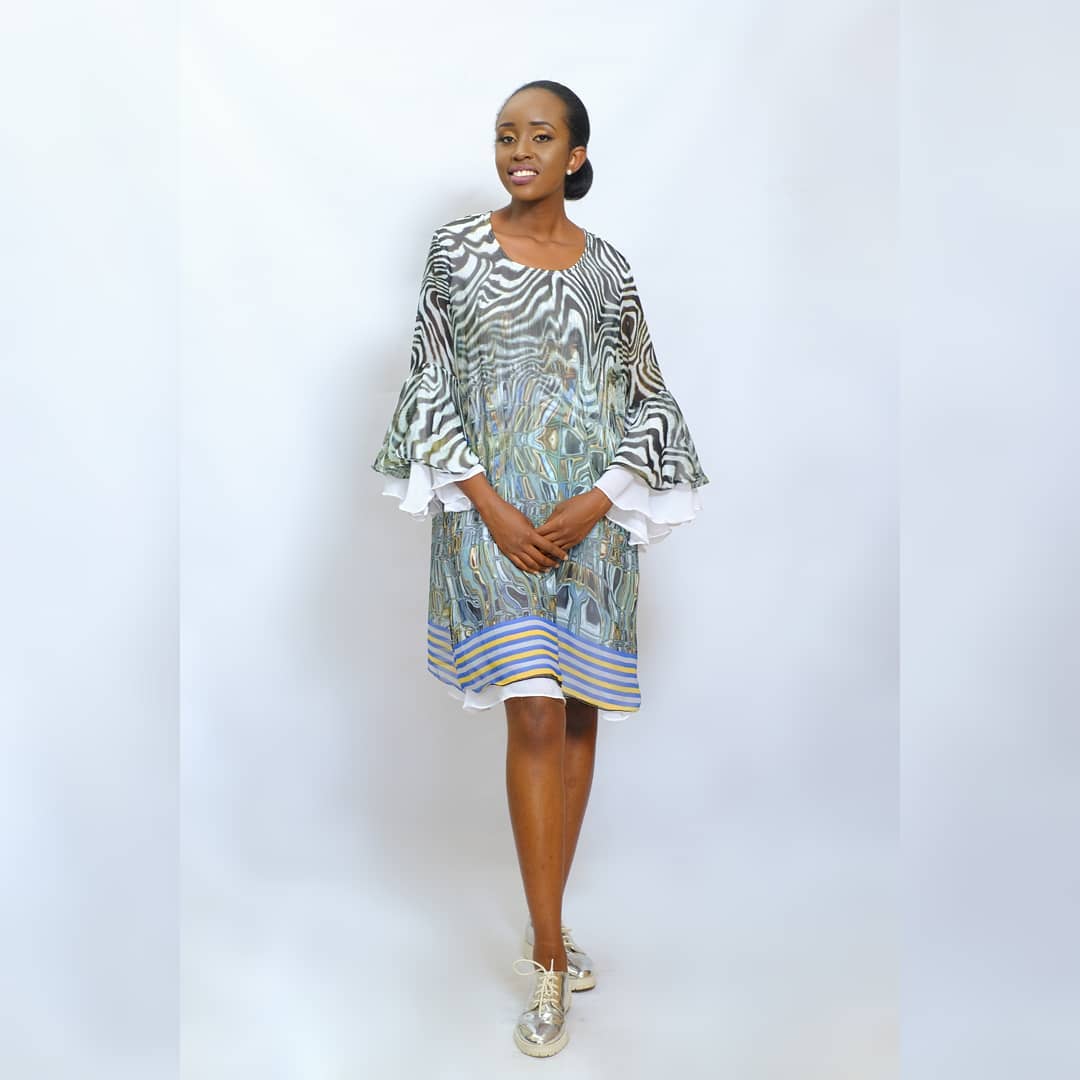 Another one of Sally Karago chic dress. This colorful dress with uniquely finished flared sleeves and hem is ideal for casual events during the summer seasons. The sleek and comfortable shoes match with the dress faultlessly.
Keeping Warm Stylishly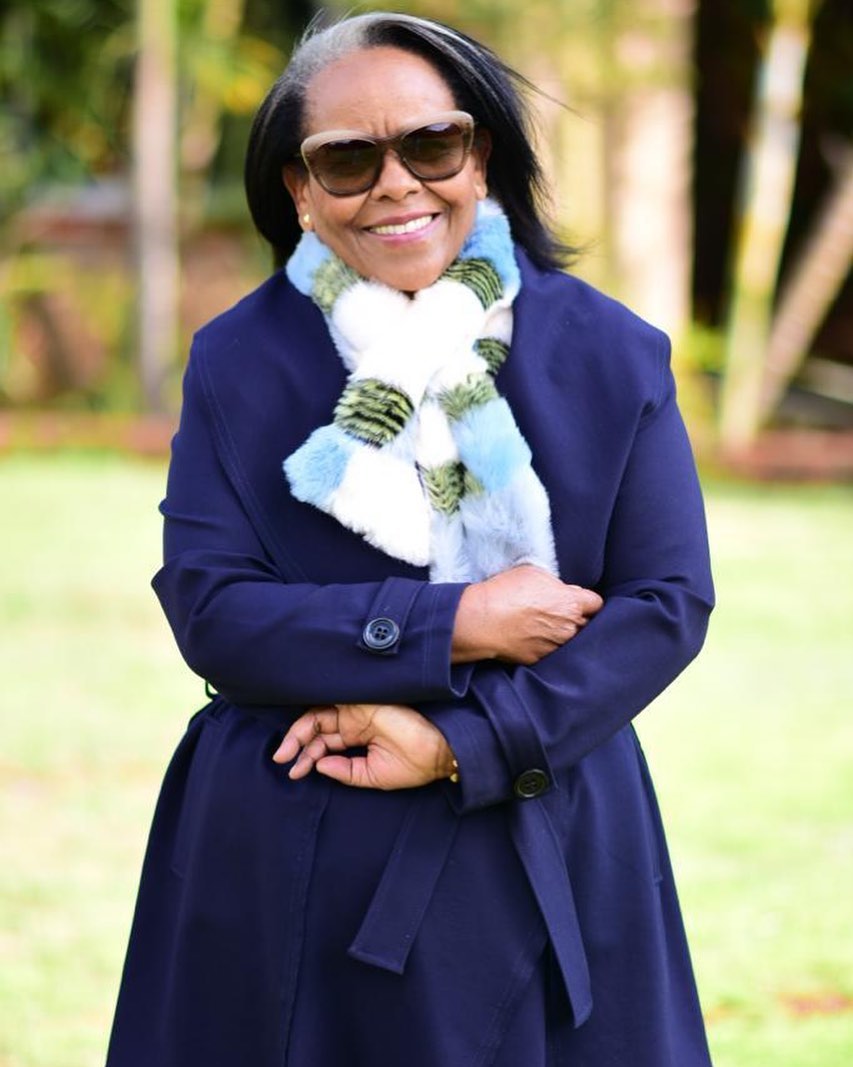 Keeping warm during the cold season is a must but doing so stylishly is superb. This voguish navy blue jacket showcased by Karago's mum is a must have in your wardrobe. The furry and cozy scarf is an instant attention-grabber.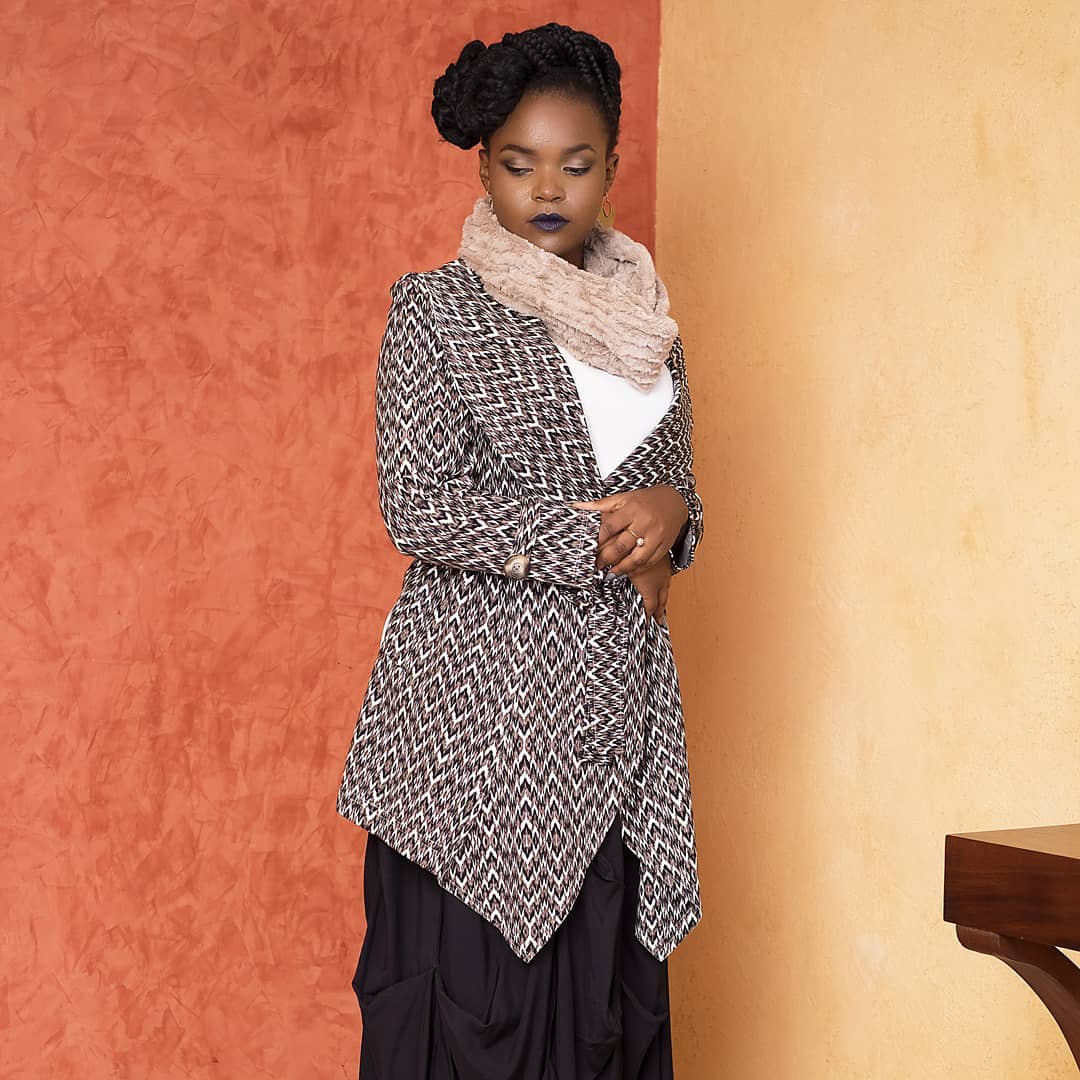 A unique black and white garb to keep warm during the cold days. The details on the skirt and the stylish shape of the coat's hemline make this attire appealing to the eye.
Semi Casual Sally Karago  Designs
Sally Karago's little black dress is simply amazing. Simple and chic is all we can describe it. We can't fail to notice the white little bag and the fashionable white wedges.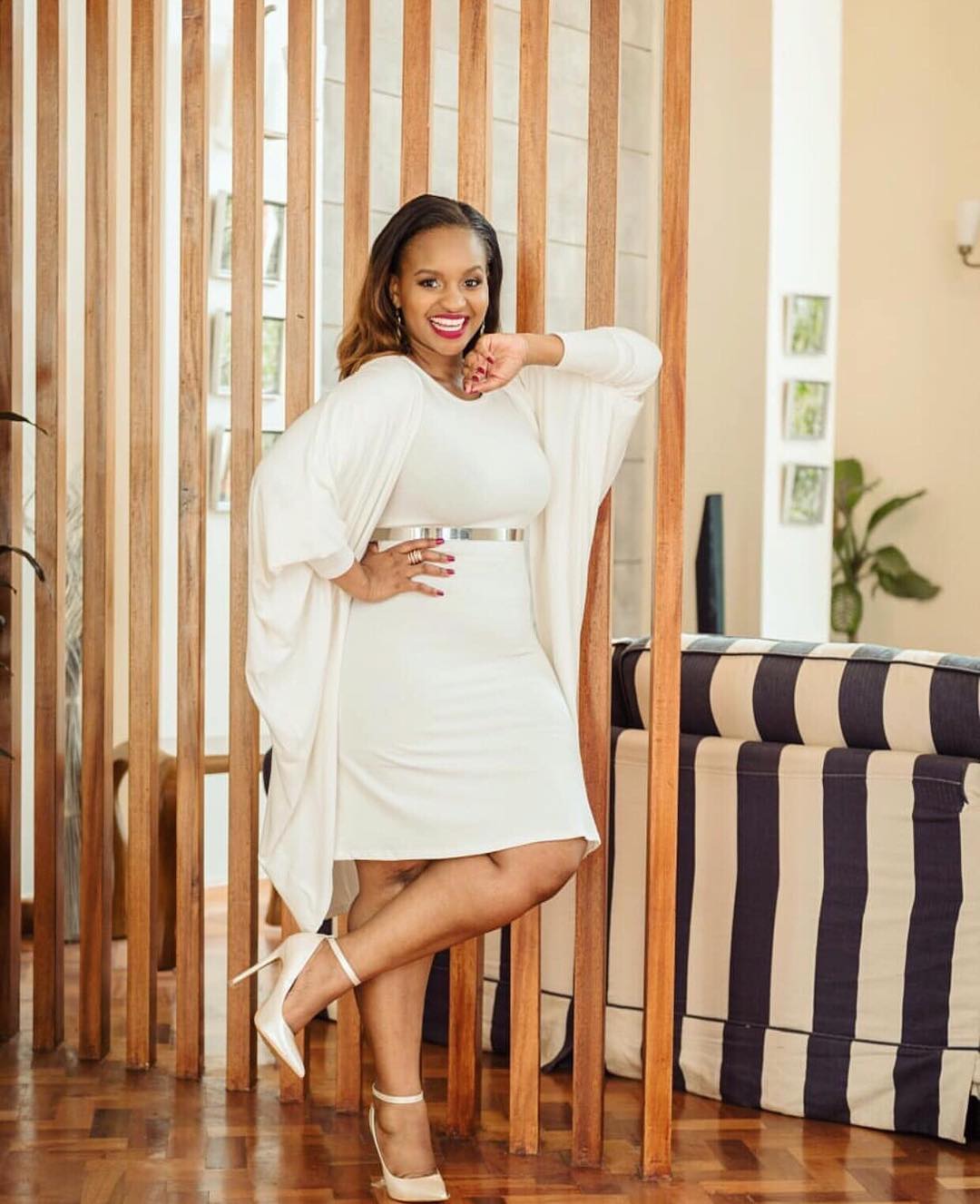 White looking so good. This attire is ideal for both formal and informal occasions. The shiny silver belt and the stylish heels finish the look in style.
The Perfect Maxi Dress Looks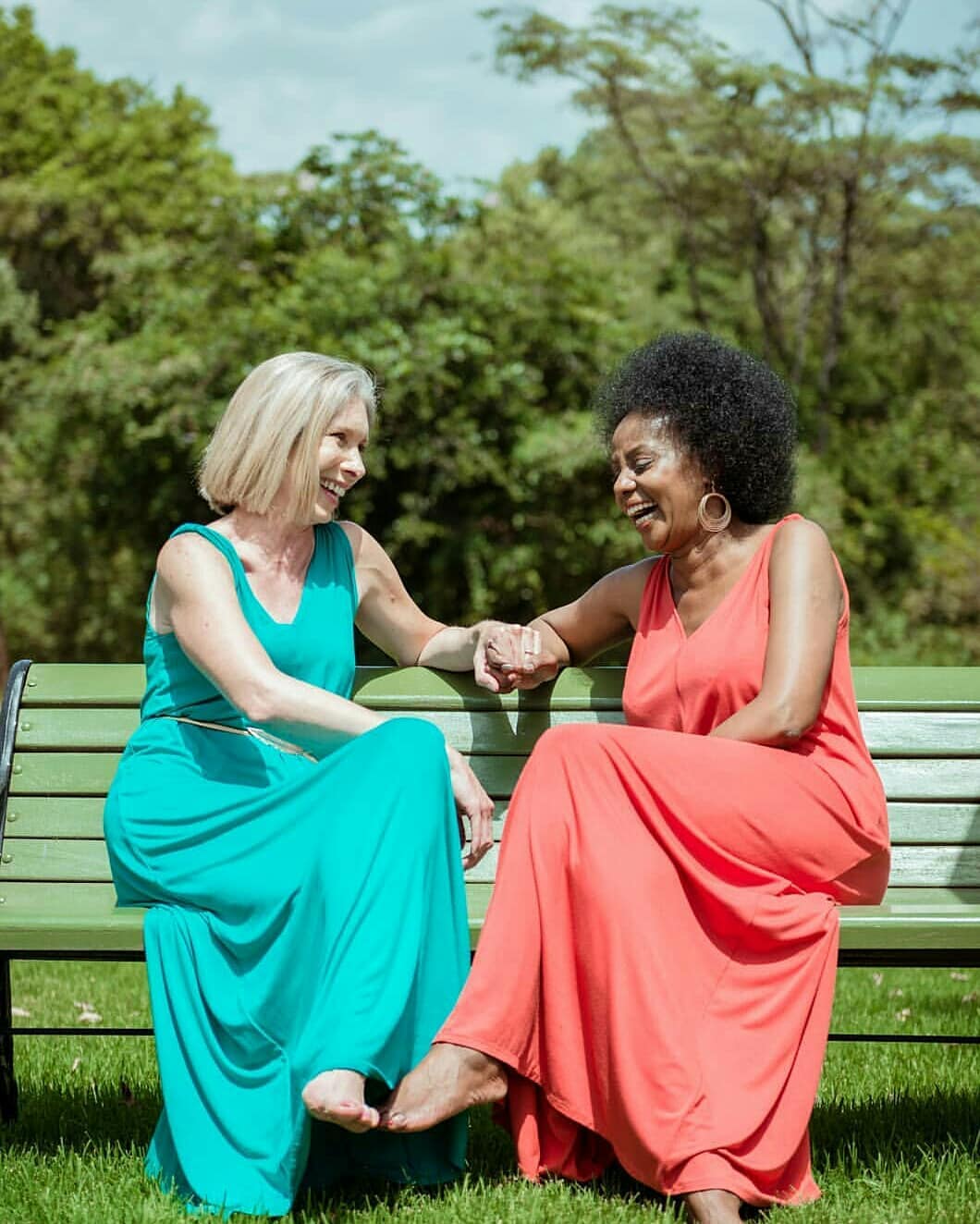 These beautiful Sally Karago maxi dresses are ideal for various events and occasions. It just depends on how you wear them. With this comfy garb, every age is covered.
Sally Karago Achievements and Awards
Apart from dressing Kenya's three first ladies and other prominent people, Karago has won numerous awards that are worth highlighting. Her career has grown by leaps and bounds over the years as well.
After acquiring the necessary knowledge in the fashion and design field, Karago opened Mcensal Fashion House in 1994. However, she has recently rebranded to Sally Karago Collections famously known as SK collections. In 2009, she founded and opened Mcensal School of Fashion Design which offers a three-year Higher National Diploma and a one-year Diploma.
Her star started shining internationally in 1993 when she won the Smirnoff Fashion Awards. Five years later, in 1998, she represented East Africa in the Mnet Face of Africa competition. In 2014, she became the first Kenyan to make an entirely African collection showcase at the New York Fashion Week. The collection was dubbed the Turkana Boy Collection.
Besides her initial Ngong Road store, she has expanded and opened two new branches at Hub Karen and Village Market, Gigiri. Currently, Karago chairs the Kenya Fashion Designers Association.
Conclusion
Where there is a vision, there will be provision. This is what Karago believes. Throughout her career and life, she has always stuck to her vision and plans. However, she does not attribute her success to her cleverness, rather God's grace and her faith in God.
At the moment, her main focus is to mentor the young generation and pass the knowledge she has gained so far to them. She desires to see her mentees compete on international platforms.