Designer Spotlight: Meet Rich Mnisi The Owner Of One Of Africa's Most Expensive Luxury Brands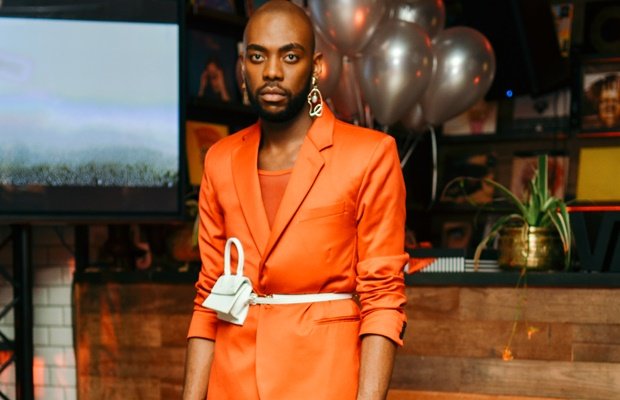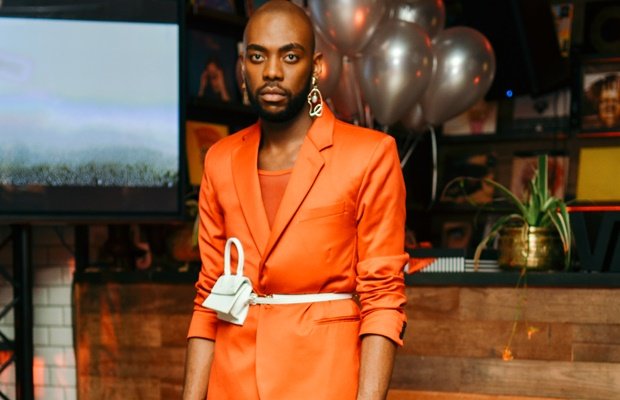 No African fashion story is complete without a mention of Rich Mnisi, the young fashion designer who is making headlines in South Africa. Undoubtedly one of the biggest talents to appear on the fashion scene, this designer's focus is on high-end contemporary designs. His designs are uniquely tempered with African traditional tones. Here is more about Rich Mnisi and his label's rise to global platforms.
Rich Mnisi's 2021 Collection Causes a Buzz on Social Media
Rich Mnisi presented his latest collection as a tribute to the vaTsonga culture. He calls the 2021 collection 'Hiya Kaya 21' which means 'Headed Home' in Xitsonga. Although the bold, colorful collection was well-received, it caused a stir on social media. This was due to the hefty price tags attached to some of the pieces.
For example, the Xibelani skirt priced at R60,000 (over $4,000) generated a lively conversation. The skirt is a garment that Tsonga women traditionally wear to special events. This skirt retails for R2,000—6,000. In their defense, the fashion house stated that 5km of pure Merino wool was used for this creation. Interestingly, some of the observers applauded Mnisi for upholding the true worth of this traditional garment and pricing it appropriately.
A Luxurious Label with a price to Match
Bonang Matheba is a South African media personality and businesswoman. She once jokingly tweeted that all items from Rich Mnisi's collection were priced at R2million. Accordingly, from then on, he was nicknamed 'Mr. 2 million'.  Clearly, Rich Mnisi has lived up to the name.
The Pricey Face Masks
In April 2020, African Fashion International (AFI) mandated some designers to produce face masks as a means of supporting their staff during the COVID-19 crisis.
Mnisi's collection of face masks carried R2,000 price tags. He named the premium mask range Alkebulan or mother of mankind. Mnisi worked with local women to produce the masks. Part of the proceeds from the sale of the masks was donated to charities that were affected by the coronavirus.
Surprisingly, customers from his intended target market wasted no time in purchasing the masks in large numbers.  This indicates that the niche for luxury products in Africa presents real possibilities.
 Rich Mnisi's Childhood
Mnisi was born in Johannesburg in 1993. He was only 4 when he came to the realization that fashion was a craft of interest. This was when he observed his sister refashioning a pair of jeans into a skirt.
From that time on, he experimented with fabric. Also, he made paper clothing out of magazines to dress his paper dolls. Mnisi's mother would have preferred him to take up a different career. However, Mnisi decided to pursue design in college. Subsequently, he obtained a BA in Fashion Design and Business Management from the Leaders in the Science of Fashion (LISOF). LISOF is the first institution in South Africa to offer BA and BCom degrees in fashion.
The Fashion Label
Rich Mnisi first ventured into the fashion arena with a fashion label that he named 'OATH'. He presented this new label at the 2015 'Design Indaba' in Cape Town. He did this under the 'Emerging Creatives Program'.  Subsequently, Mnisi rebranded and named his fashion line Rich Mnisi.
This dynamic and hugely successful clothing line features unisex clothing influenced by pop culture. Mnisi derives inspiration from memories of childhood and conversations flowing around him. His goal is to break boundaries and broaden people's minds in the process.
This talented designer does not go in for trends and key pieces. That is to say, he believes that true style is guided by instinct. His clothing lines have been featured on media outlets such as Vogue Italia, Vogue Russia, Elle, Marie Claire, and GQ.
A Celebrity Designer
The American singer Ciara donned a creation by Mnisi when she appeared on the 'Freak Me' video. Not to mention, Beyoncé too wore one of his designs when she attended the 'Global Citizen Concert' in South Africa in 2018.  Speaking to Sasha Bokamoso of Glamsquad Magazine about this, Mnisi said,
''We received an inquiry from her team asking for pieces, which we shared and months later, we had forgotten all about it and then there she was in the RICH MNISI Rhundzu blouse and Crocodile half-pleat skirt! I was so pleased and excited, it was such a beautiful affirming moment for myself and the brand.''
Also, the famous model Naomi Campbell wore a Mnisi jumpsuit on 'Good Morning Britain' during an interview about her meeting with Mandela. Likewise, the South African actress Nomalanga Shozi famously wore a Mnisi creation worth R94,000 ($6,400) when she attended the BET Awards in 2019.
A Snapshot of Creations From One of Africa's Most Expensive Luxury Brand
Celebrities in Rich Mnisi Creations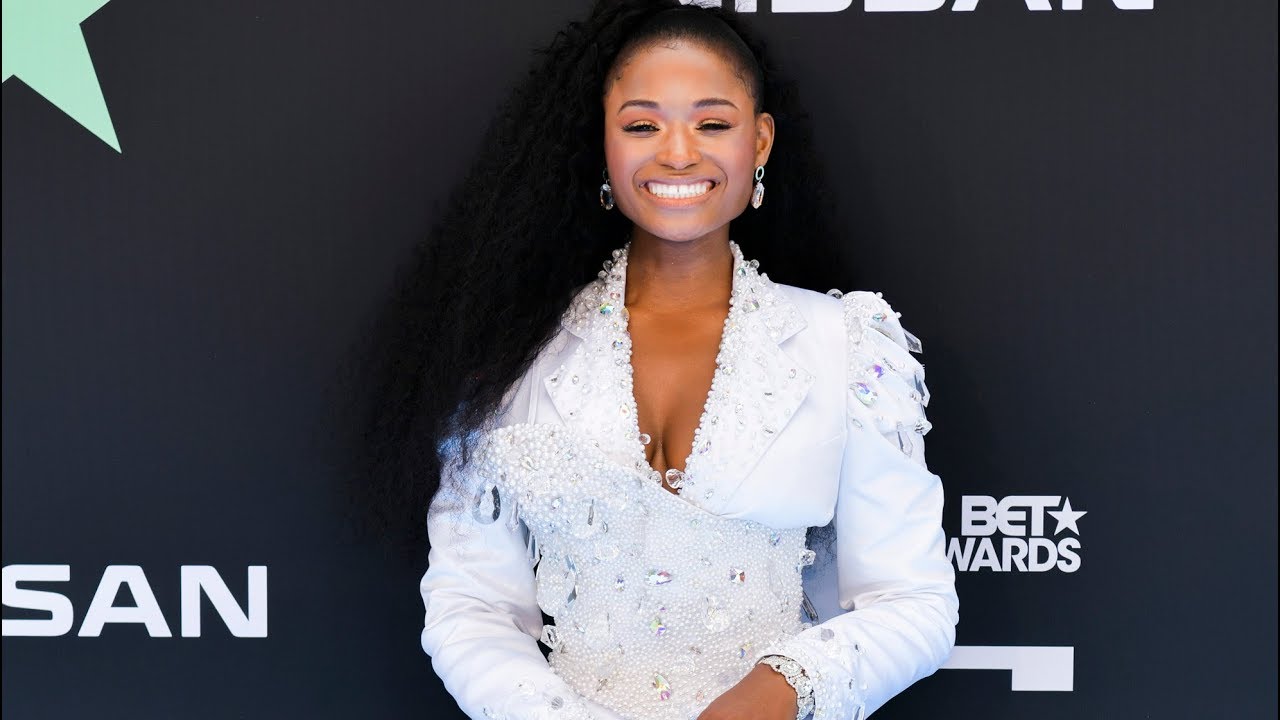 Nomalanga Shozi in the ornate white beaded creation designed by Mnisi for the BET awards. Inspired by diamonds, the garment took a month to complete and is worth every penny of the $6,400 price tag.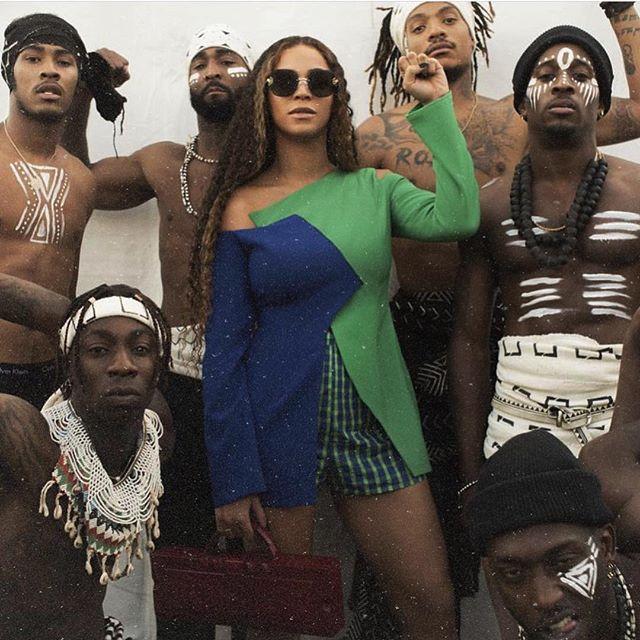 Beyoncé is stunning in an original creation from Mnisi. It has a quirky asymmetrical off-the-shoulder design in shades of blue and green. In contrast, the shorts are checkered. Even so, they reflect the blue and green shades of the top.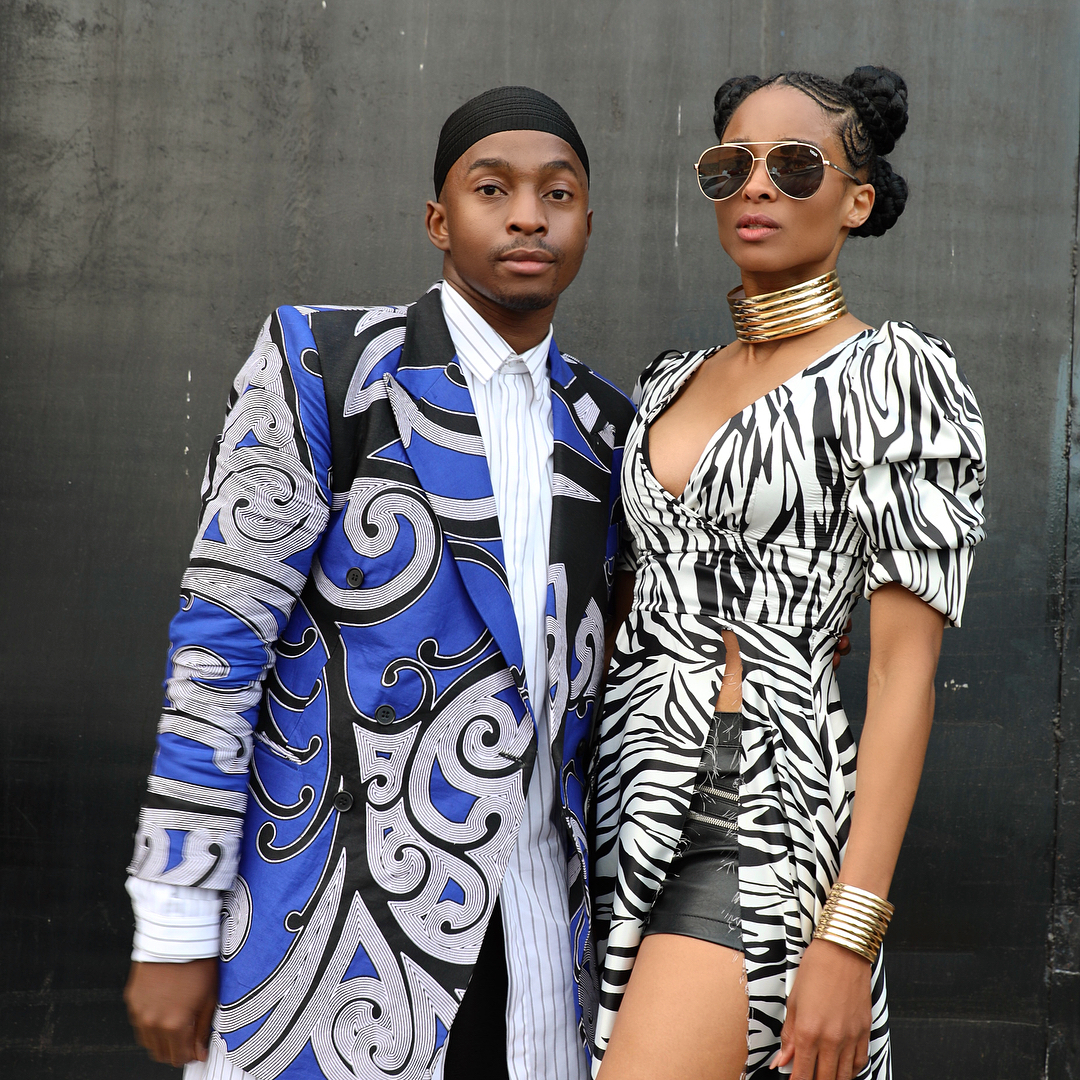 Ciara appeared in a dramatic black and white 'rock chic' ensemble. The outfit has a low-cut cross-over bodice that opens out into a daring slit. The zebra-print outfit is perfectly styled with the addition of gold accessories.
Rich Mnisi's Autumn/Winter 2019 Collection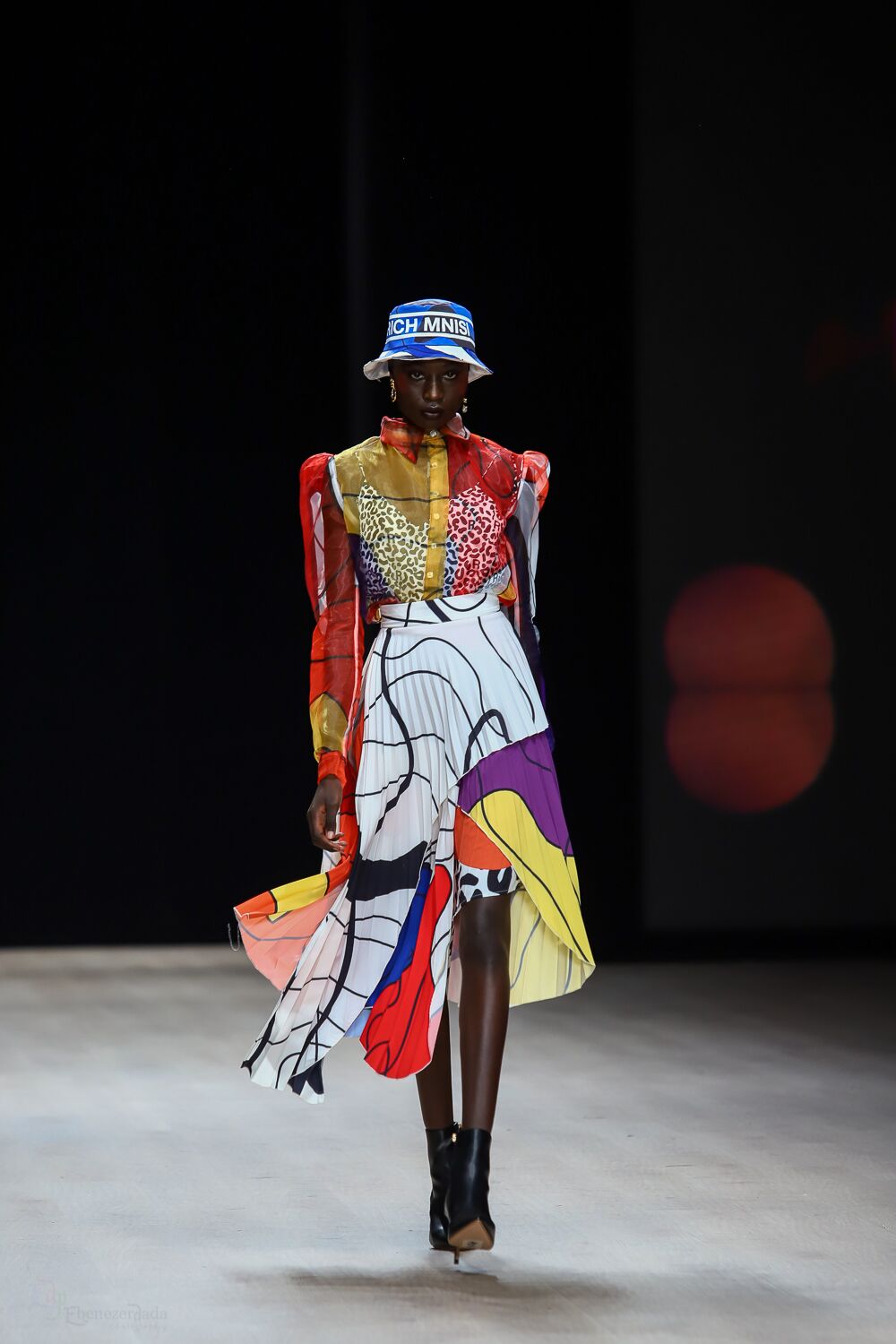 This is a splendid example of Rich Mnisi's creative style. This ensemble has an enchanting mix of colors and patterns that all blend perfectly together. The 'prim and proper' pleated skirt has an edgy twist in the form of asymmetrical slits at the bottom. Uniquely, an animal print camisole is visible under the chiffon shirt, giving it a bold finishing touch.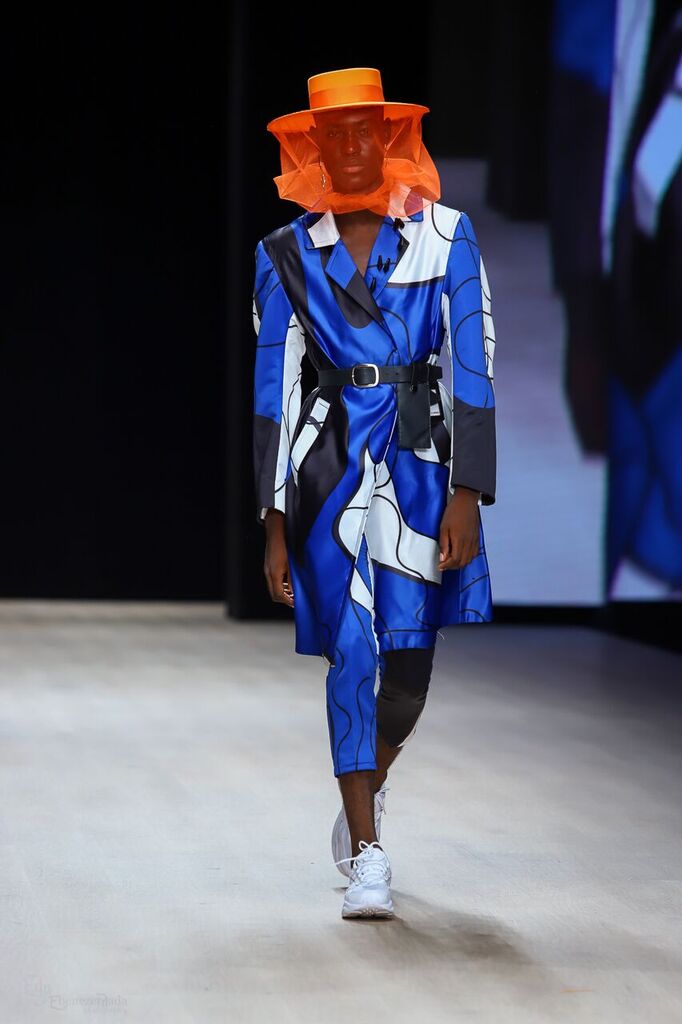 A trench coat with a difference, this garment is fashioned out of rich, smooth, nylon fabric in vibrant shades of royal blue and white. Furthermore, it is exquisitely cut and comes with matching leggings. The orange hat and veil add a bold finishing touch.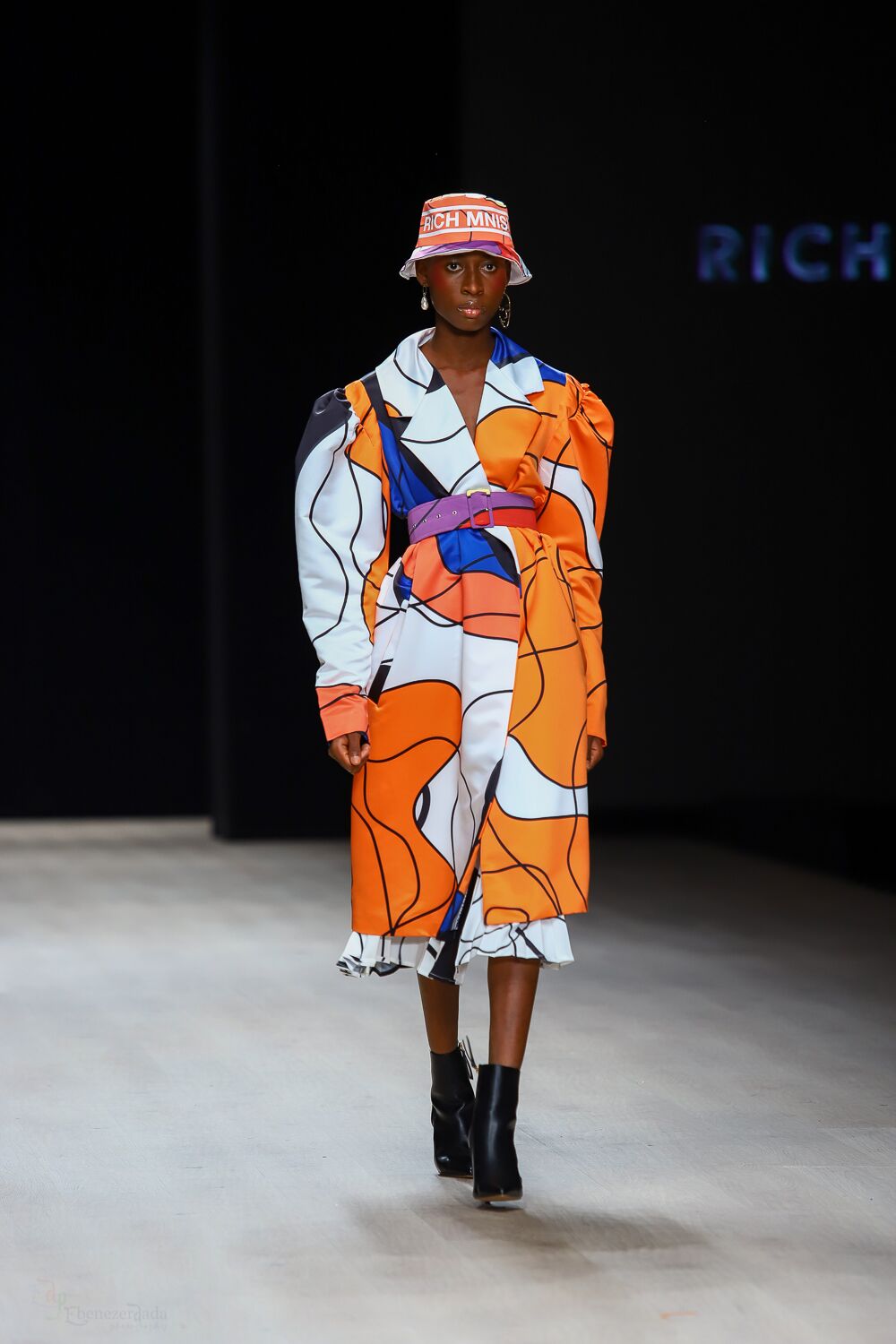 Another trench coat but with a feminine silhouette. This beautiful flowing coat is crafted out of nylon fabric in dazzling hues of orange and white with touches of royal blue. It is cinched at the waist with a belt that has a contrasting purple shade.
Hiya Kaya 21 Collection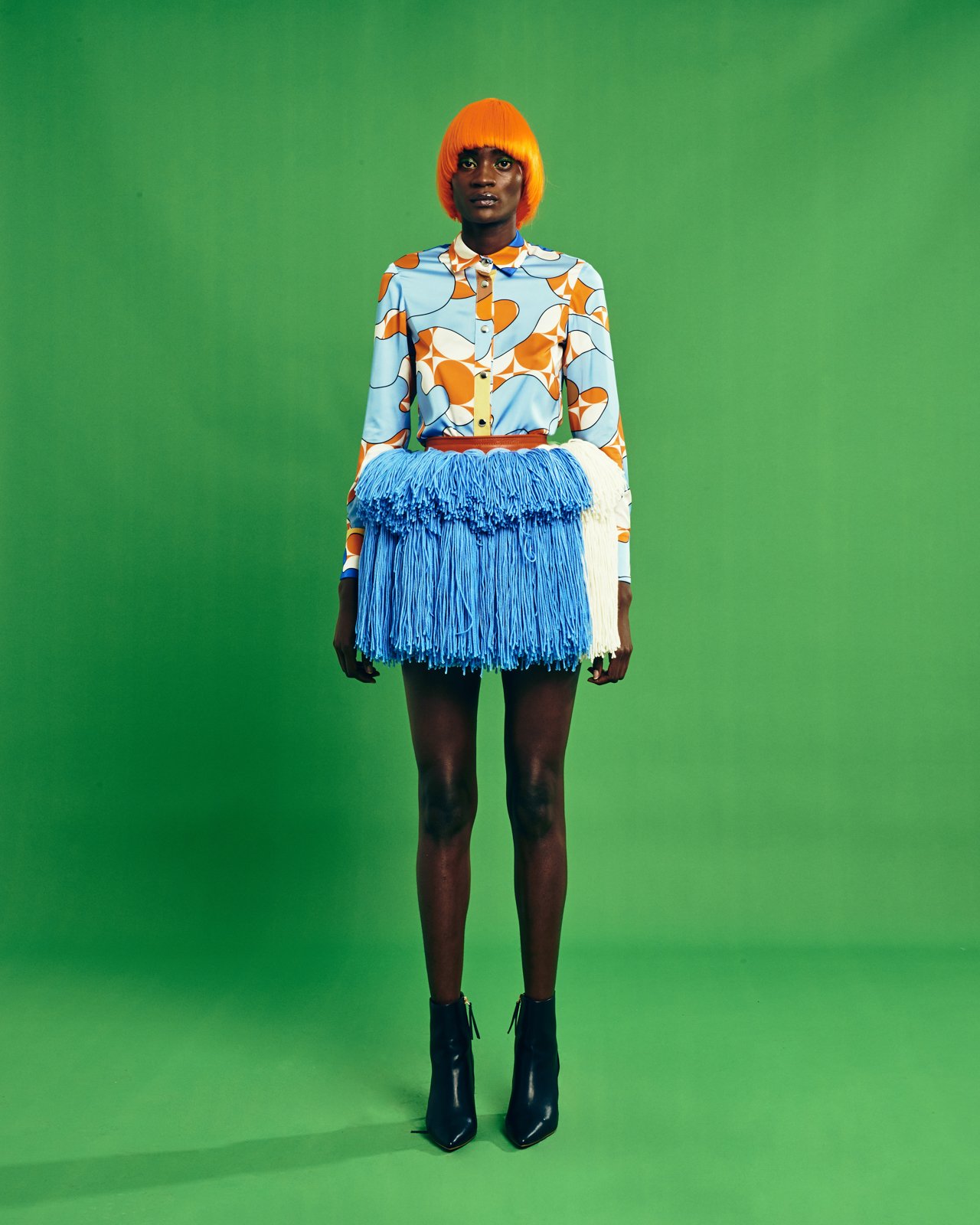 This is the infamous Xibelani skirt priced at over $4,000. This beautiful traditional piece is handcrafted out of pure Merino wool.  The belt is made of calf Nappa leather. The accompanying shirt has an understated design so as not to take away from the beauty of the skirt. Note the blend of contemporary and traditional accents. The end result is a one-of-a-kind ensemble.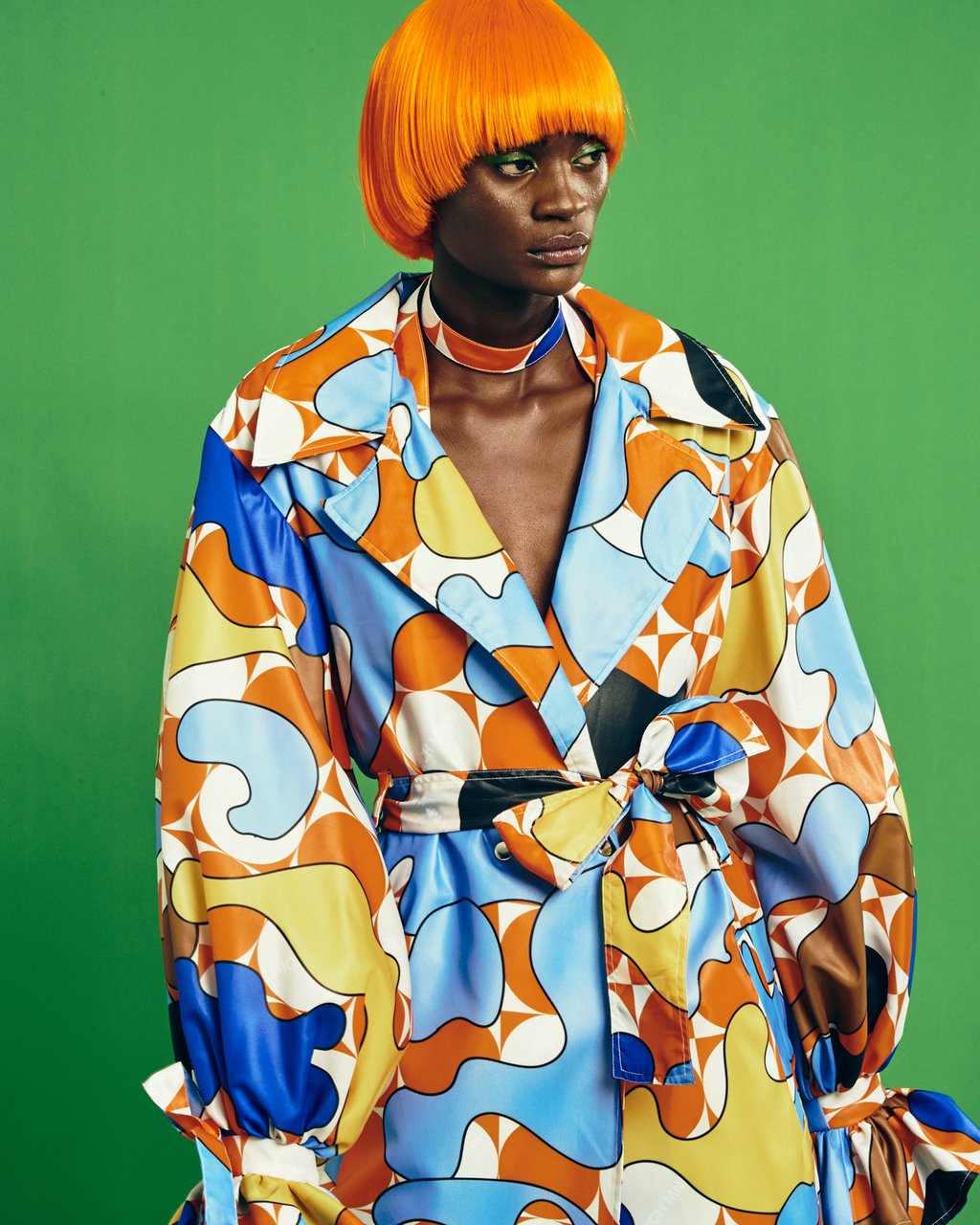 Another one of Mnisi's signature trench coats. Made in 100% nylon fabric and lined in cotton, this number has an abstract print in a combination of pastel colors with intermittent flashes of bold royal blue accents. Needless to say, it is flawlessly elegant.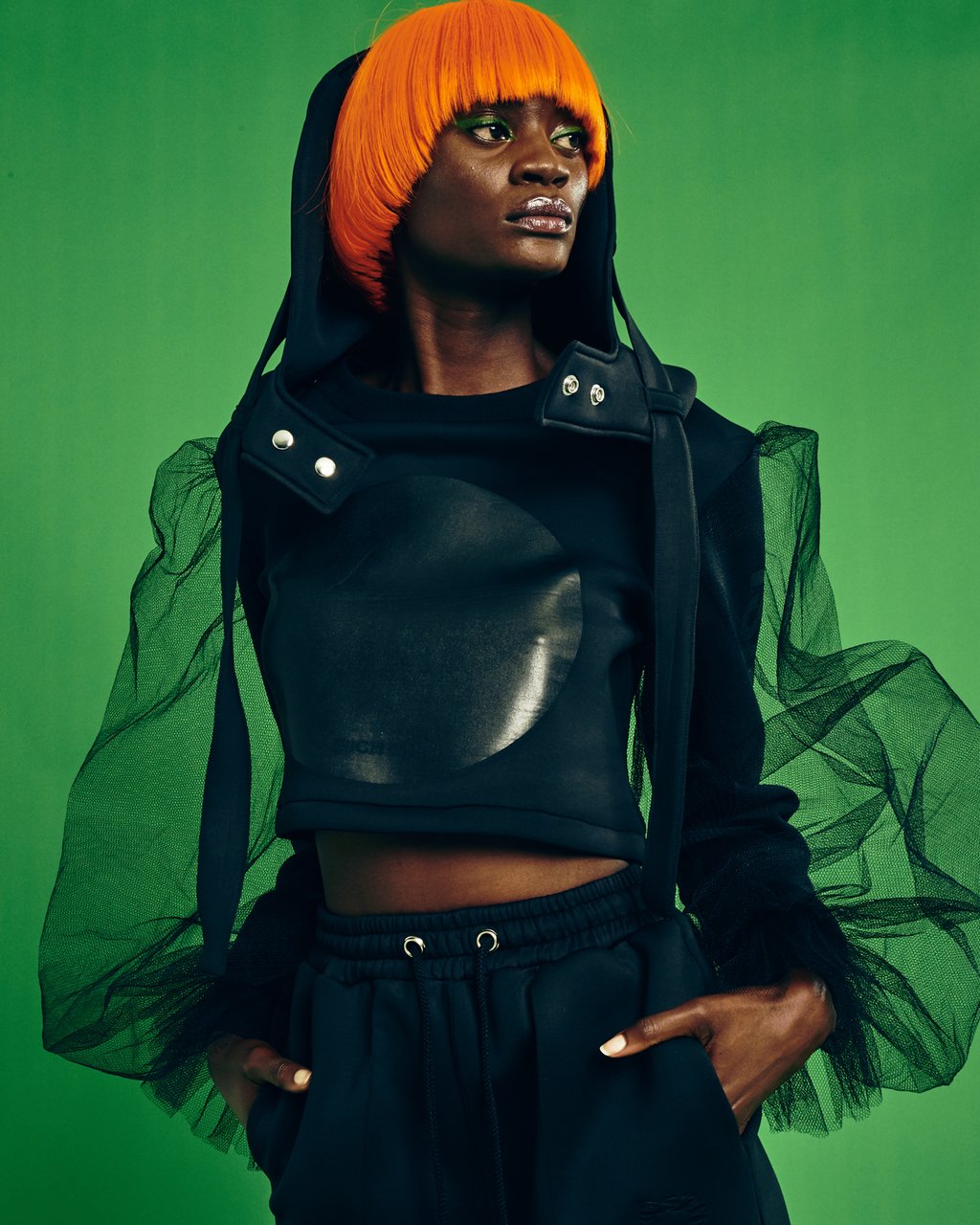 A dazzling blend of textures is evident here. Firstly, the top has soft feminine tulle sleeves which are a sharp contrast with the spherical leather motif on the bodice. Coupled with the hood on the jacket and the jogging trousers this street fashion ensemble is made out of stretch scuba and has a casual, laid-back vibe.
Conclusion
Rich Mnisi is an enormously talented designer who knows his worth. Most importantly, he has stayed true to his vision and proved that unique African fashion deserves a place alongside other luxury fashion lines. Another way to look at the supposedly huge price tag is that this fashion label is targeting those that know the real worth of African fashion. The tweet below sums it up perfectly.
Matsonga/machangana. We must commend Rich Mnisi for understanding his value and also placing value on a garment that is very iconic in Africa before another Western designer did the same. We need to know our value as Africans.#richmnisi

— Dj QLA (@qla_dj) February 3, 2021