The Best Photos From Global Citizen 2018 Festivals and Events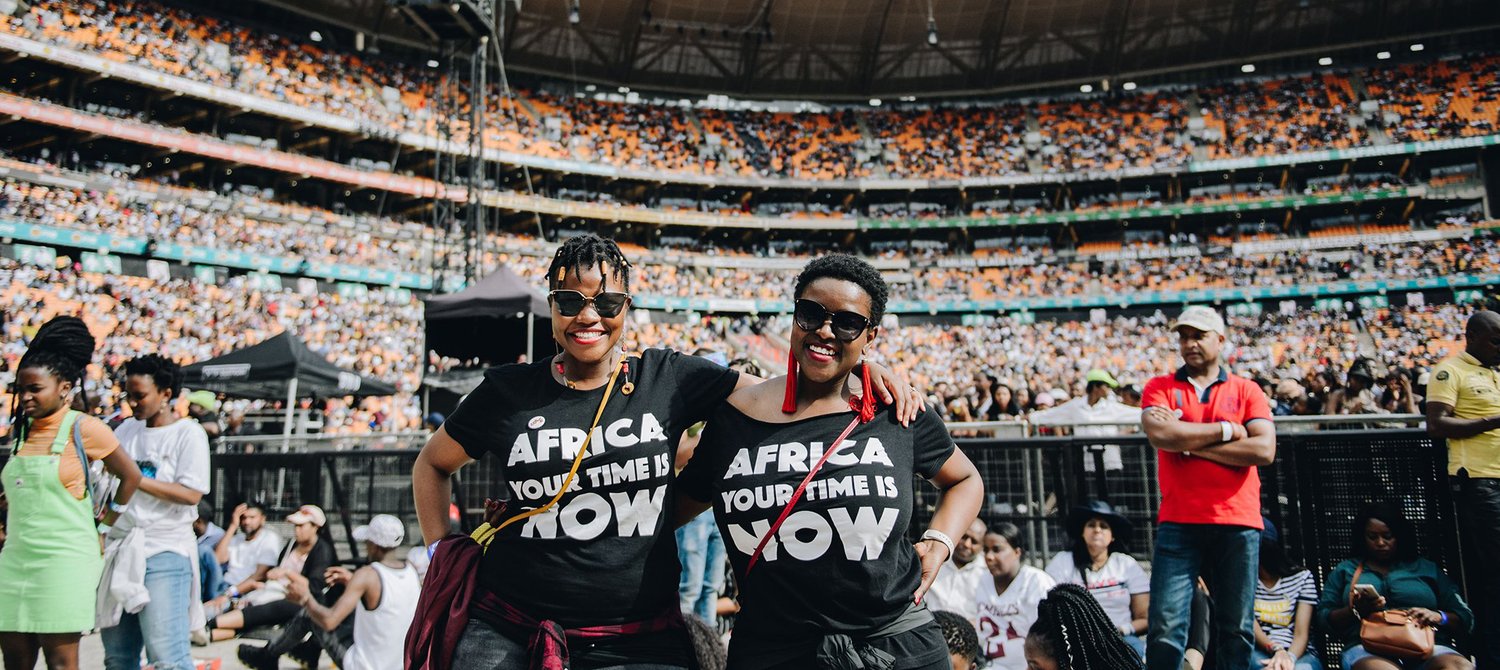 Global Citizens came together across the globe in 2018 to take action and envision a world without extreme poverty. The year started off strong with Global Citizen Live events in London and Vancouver in the spring, showcasing performances by talented singers like Emeli Sandé and The Elwins.
Take Action: This Inequality Cannot Go On. Ask the World's Richest People to Help End Extreme Poverty
In September, the Global Citizen Festival in New York brought together activists and fans of Shawn Mendes, Cardi B, Janelle Monáe, The Weeknd, and Janet Jackson in Central Park. Tens of thousands of attendees sprawled across the Great Lawn as major gender equality and education commitments were made.
To top off the year, thousands attended the Global Citizen Festival: Mandela 100 in Johannesburg, South Africa, and celebrated Nelson Mandela's legacy at the end of his centenary year. A plane flyover kicked off the festivities at FNB stadium, and Trevor Noah hosted the action-packed day, which included moving words from world leaders and influential figures like Prime Minister of Norway Erna Solberg and Oprah Winfrey. The crowd's energy was contagious as they cheered and danced to Beyoncé, JAY-Z, Ed Sheeran, Tiwa Savage, Cassper Nyovest, and other artists between impactful speeches delivered by world leaders, the Mandela family, and more.
See the best photos that captured these highlights below.
---
Global Citizen Festival: Mandela 100
Global Citizen Festival 2018 in NYC
An attendee poses for a photograph at the Global Citizen Festival 2018 in Central Park on September 29, 2018 in New York City.
Image: Kholood Eid for Global Citizen
Shawn Mendes performs onstage during the 2018 Global Citizen Festival in Central Park on September 29, 2018 in New York City.
Image: Kholood Eid for Global Citizen
Janet Jackson performs onstage during the 2018 Global Citizen Festival in Central Park on September 29, 2018 in New York City.
Image: Kevin Mazur/Getty Images for Global Citizen
GC Week, New York City
Image: Maegan Gindi for Global Citizen
Robert De Niro and Rachel Brosnahan speak to the crowd gathered at the Maine Monument in Central Park.
Image: Maegan Gindi for Global Citizen
Attendees listen to the speakers at the 'Your Vote is Your Voice!' rally in Central Park.
Image: Maegan Gindi for Global Citizen
Kimbra performs onstage with The Howard Gospel Choir during Global Citizen Week: The Spirit Of A Movement at Riverside Church.
Image: Jeenah Moon for Global Citizen
Keyon Harrold performs onstage during Global Citizen Week: The Spirit Of A Movement at Riverside Church.
Image: Jeenah Moon for Global Citizen
Naomi Wadler accepts the Legend Award onstage during Global Citizen Week: The Spirit Of A Movement at Riverside Church on Sept. 22, 2018 in New York City.
Image: Noam Galai/Getty Images for Global Citizen
Speakers onstage during Global Citizen Week: At What Cost? at The Apollo Theater on September 23, 2018 in New York City.
Image: Jeenah Moon for Global Citizen
Global Citizen Live in London
Global Citizen Live in Vancouver