Designer Spotlight: Do You Know Shade Thomas-Fahm Is Nigeria's Fashion Pioneer?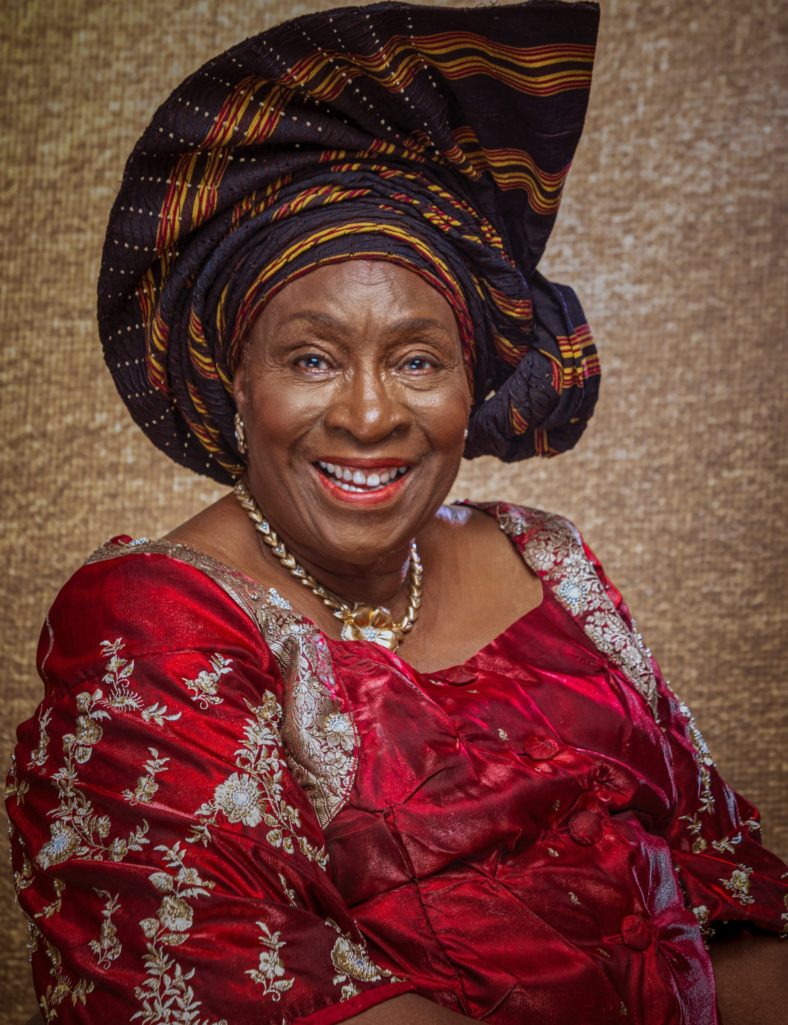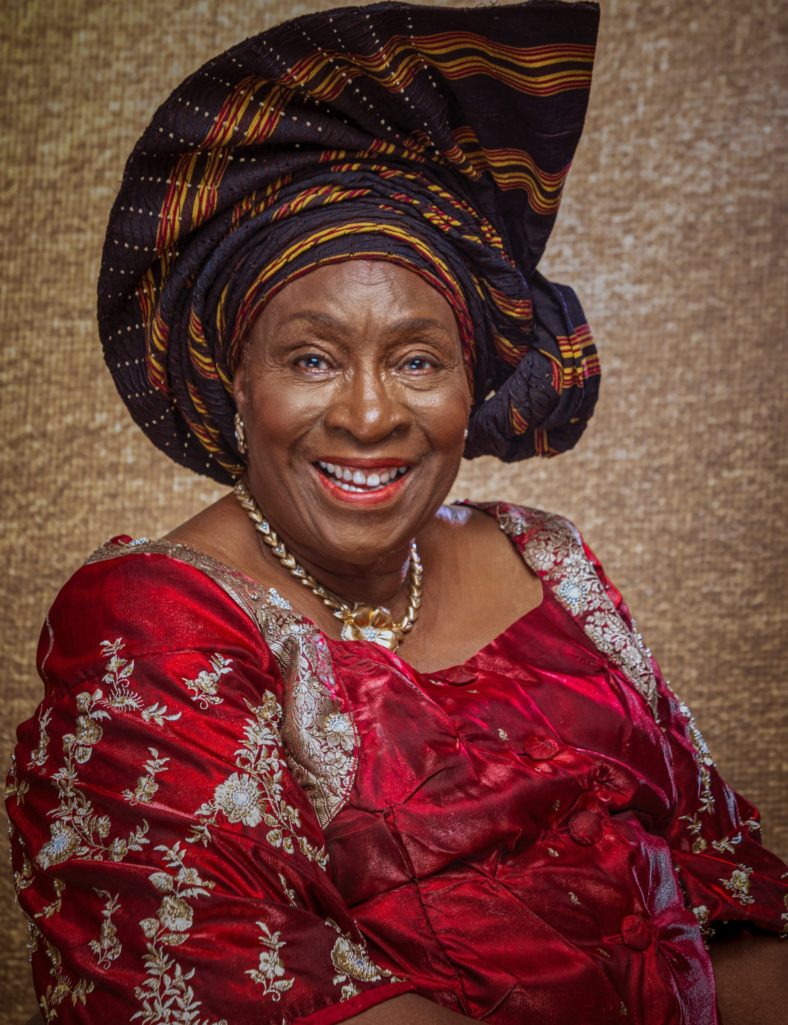 If you are wondering who Shade Thomas-Fahm is here is an illustration. Picture yourself hiking through a dense forest. Darkness is fast approaching and you have to get to camp as soon as possible. However, the trail has faded. All you can see around you is thick undergrowth, impossible to penetrate.
Suddenly, you spot a gap in the vegetation and breath a sigh of relief. Someone was there before you. The explorer cleared the bush and carved a trail for others to follow. Similarly, our designer spotlight shines on Shade Thomas-Fahm, the pioneer and Nigeria's first modern fashion designer.
This trailblazer raised awareness about the versatility and beauty of African fabrics. She popularized the use of indigenous fabrics in creating modern attire. The Nigerian fashion industry and indeed that of the rest of Africa is indebted to her.
Shade Thomas-Fahm – the pioneer of Nigerian Fashion
The fashion industry in Nigeria is undergoing a revolution. This is evident from the manner in which it is capturing global attention. Runway shows staged during the popular Lagos Fashion Weeks have catapulted local brands to the limelight. This has resulted in phenomenal successes both at home and abroad.
Shade Thomas-Fahm can be credited with opening the way for African designers to celebrate their heritage and create designs that are uniquely African but modern at the same time.
Rewriting a nation's cultural identity
When Thomas-Fahm opened her first boutique in 1960 this coincided with the period during which Nigeria and a number of African nations attained their independence.
Inasmuch as this was a time for celebration, it was also a time when Africans in general were unsure of their identity. During colonial times, African clothing was discouraged, hence, western attire became the norm. After independence there was a colonial ''hangover'' and indigenous clothing was considered inferior. In an interview with Omolara Akintoye of The Nationonlineng.net, Thomas-Fahm said,
"The years of the colonial rule also gave many Nigerians a complex, about wearing Ankara dresses or the tie and dye. When I returned to Nigeria at that time after my studies abroad, I had a hard time trying to convince Nigerians to wear dresses made with local fabrics, because we were under British rule, we always felt that the English culture was better."
How Thomas-Fahm Succeeded in Elevating African Fashion to its Rightful Position
Thomas-Fahm played an important role in building a sense of pride in indigenous fabrics. She achieved this by using Nigerian textiles such as aso oke, adire, and akwete to create contemporary silhouettes.
Her designs were a hit with European women living in Nigeria. Soon after, the local population too was sold on the idea. Thomas-Fahm's designs gained popularity in Nigeria, and she was soon participating in international fashion shows. To date, Thomas-Fahm is a passionate supporter of locally made products.
The African Fashion Exhibition at London's Victoria and Albert (V&A) Museum
In 2022, the V&A Museum will present an exhibition to honor past and present African fashion designers. The museum opened its doors in 1852 and is the leading museum of design, art, and performance in the world. It houses diverse collections of creative works from different parts of the world. Shade Thomas-Fahm will be one of the African designers who will receive this honor. The other designers are Kofi Ansah from Ghana and Chris Seydou from Mali.
Shade Thomas-Fahm Receives Lifetime Achievement award
The glossy African style and culture magazine "Arise'' held a glittering fashion week in Lagos from 10 – 13 March 2011. Over 50 international fashion designers participated in this event. The climax was the Arise Magazine Fashion Awards when Shade Thomas-Fahm won the Lifetime Achievement Award.
The award was well deserved. Thomas-Fahm obtained her certification as a fashion designer in 1955. From that time on she carved her path in the industry and made outstanding strides.
Thomas-Fahn's Early Life
Thomas-Fahm was born in 1933. She completed her education in Lagos and proceeded to the United Kingdom in 1953. She was invited to participate in a British Council sponsorship program. Originally, she intended to study nursing but eventually changed track.
She was drawn to fashion mannequins in fashion store windows and mesmerized by them. This ignited a desire to pursue a career in fashion. As a result, Thomas-Fahm enrolled herself at the Barrett Street Technical College to study design. This was followed by studies at St Martin's College of Arts. She later worked as a model which was a great achievement for a black girl at that time.
Below, we celebrate some of her most iconic designs as we take a walk down memory lane.
Looking Back with Nostalgia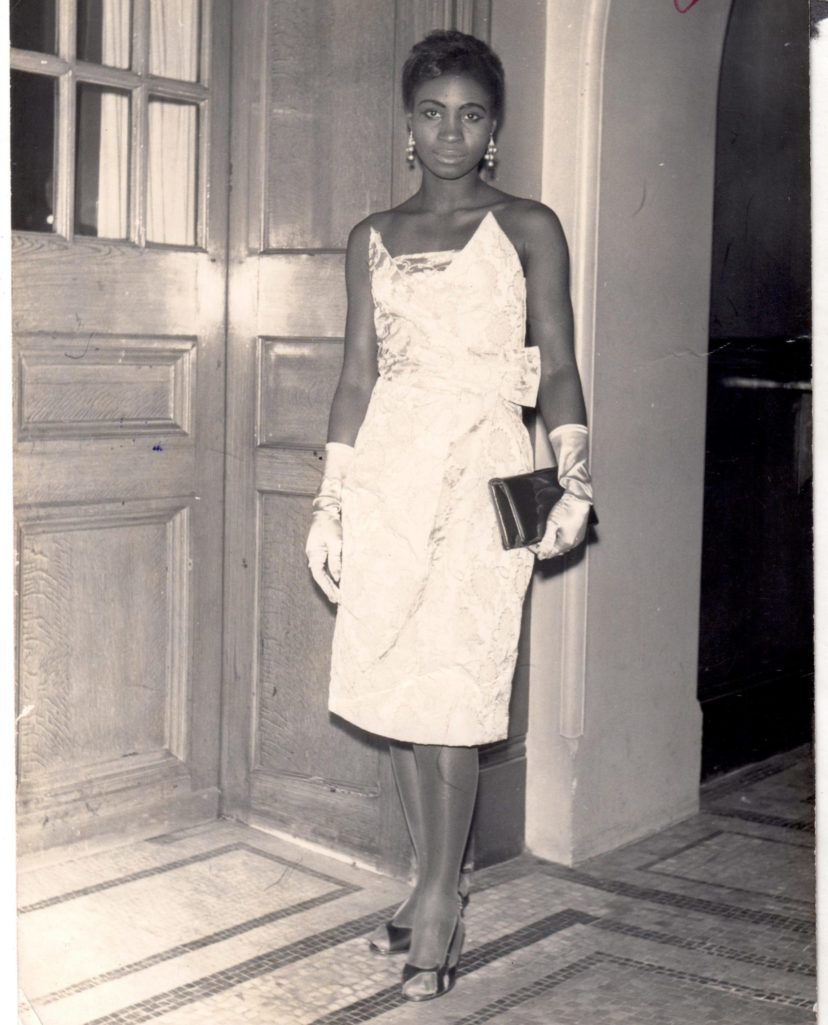 The young fashion design student showed evidence of natural grace and style right from the beginning as is evidenced in this elegant look. It was a promising sign of the great work she would produce in the future.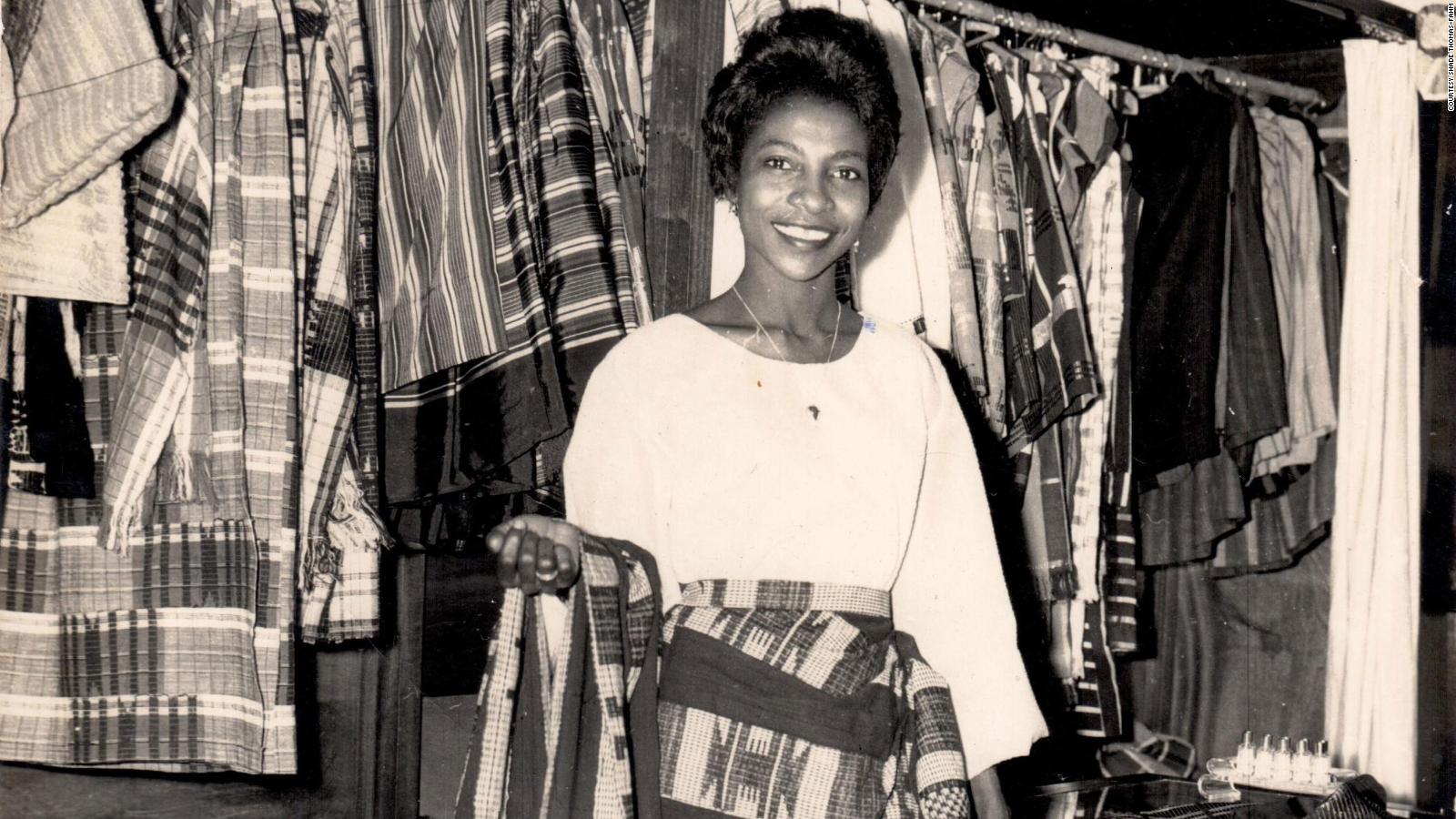 Thomas-Fahm pioneered the use of indigenous fabrics in creating contemporary fashions for modern men and women. She made the local fabric attractive to Nigerians.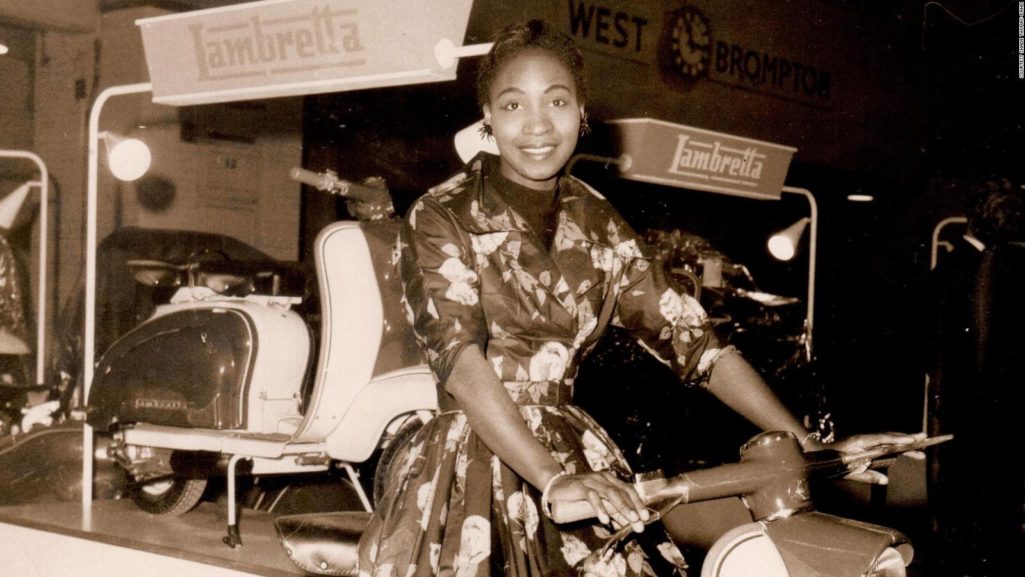 Thomas-Fahn was one of the few black models in existence in the late 50s and early 60s. Hers was a passion that circumvented every aspect of the industry.
An Artist at Work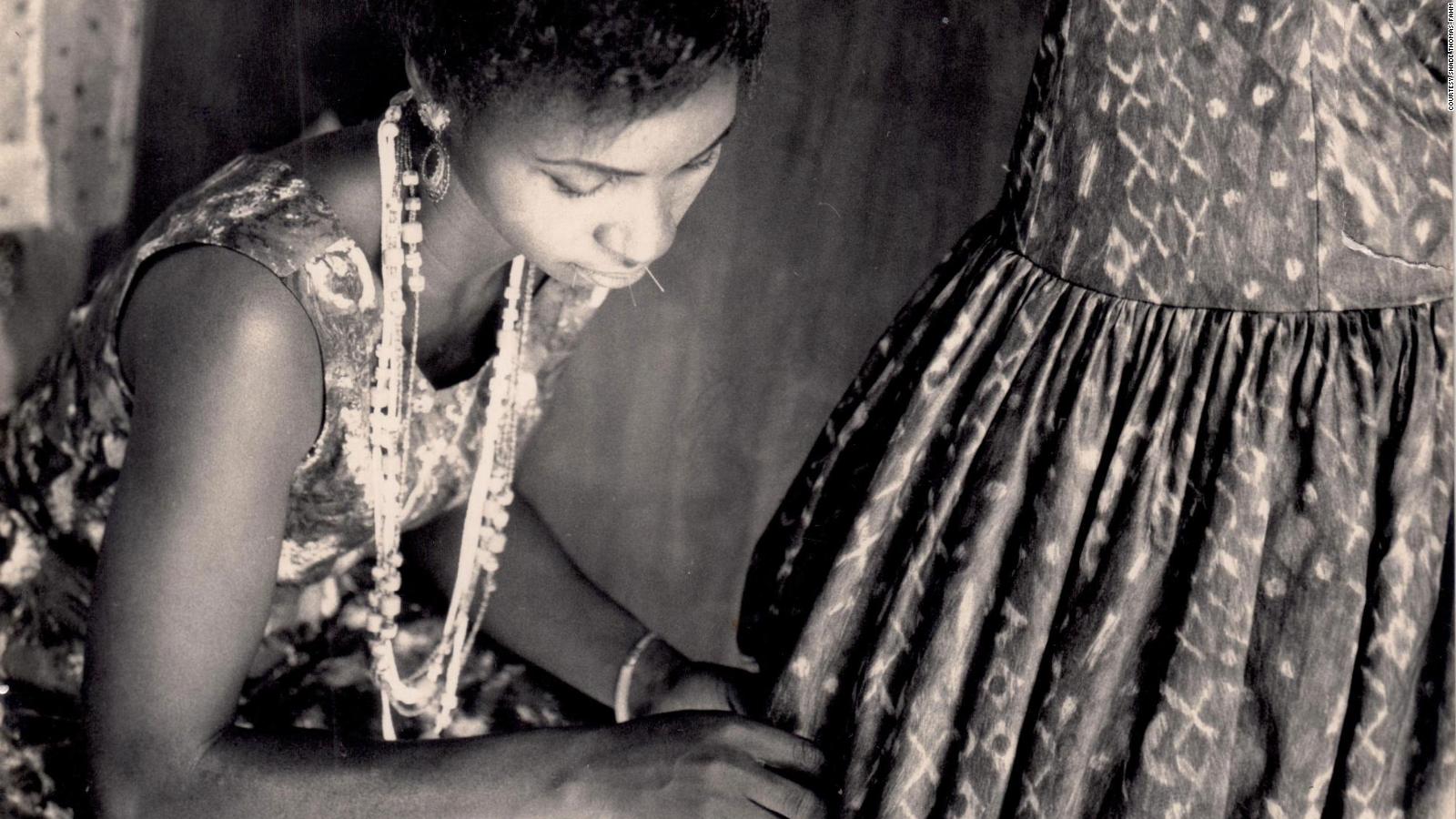 The designer is hard at work using a richly textured African fabric to craft a full-skirted gown. Making printed gown at that time was not an easy feat. However, Sade Thomas-Fahn was able to pull it off with ease.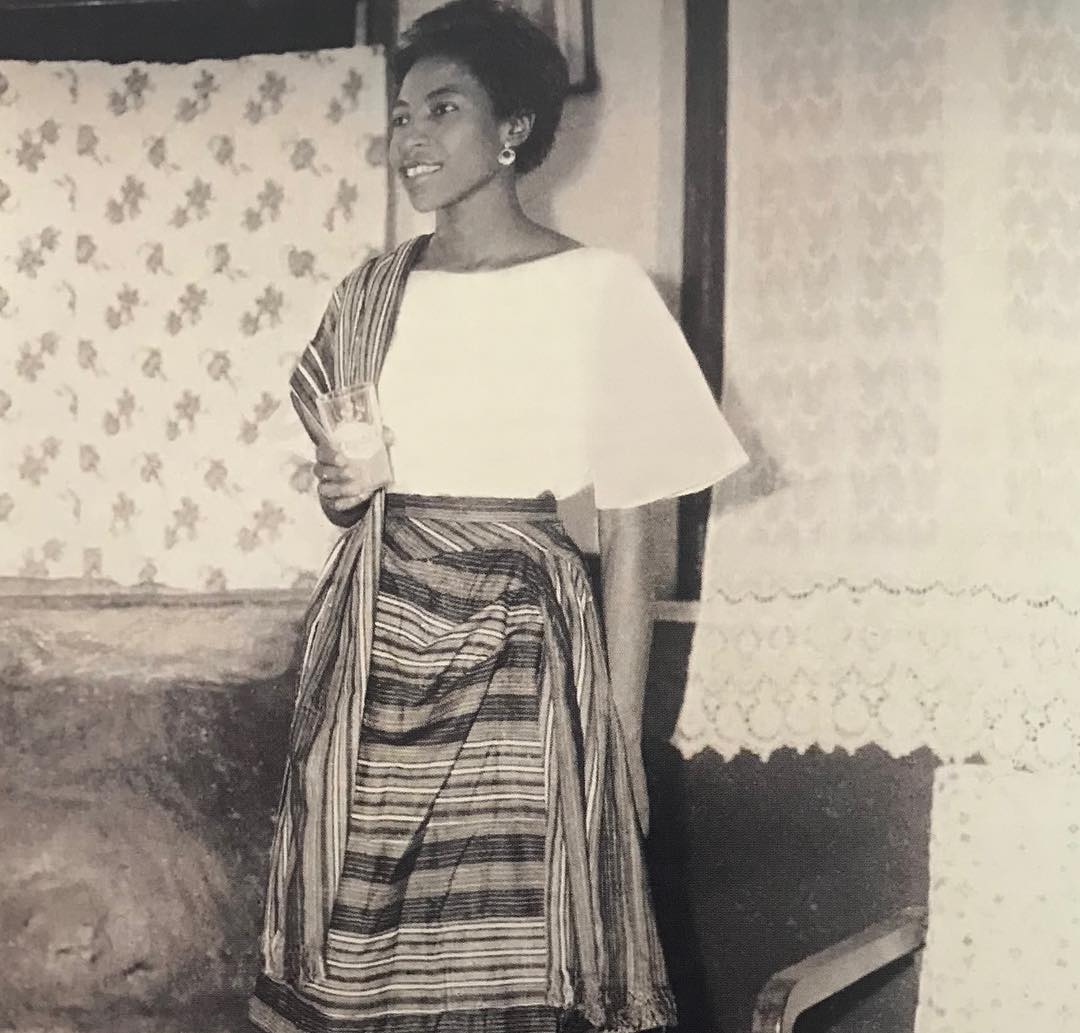 The designer's edgy sense of style is evident in the beautiful skirt that is draped but also stitched for the comfort of modern living.
The Transition of Shade Thomas-Fahm's Designs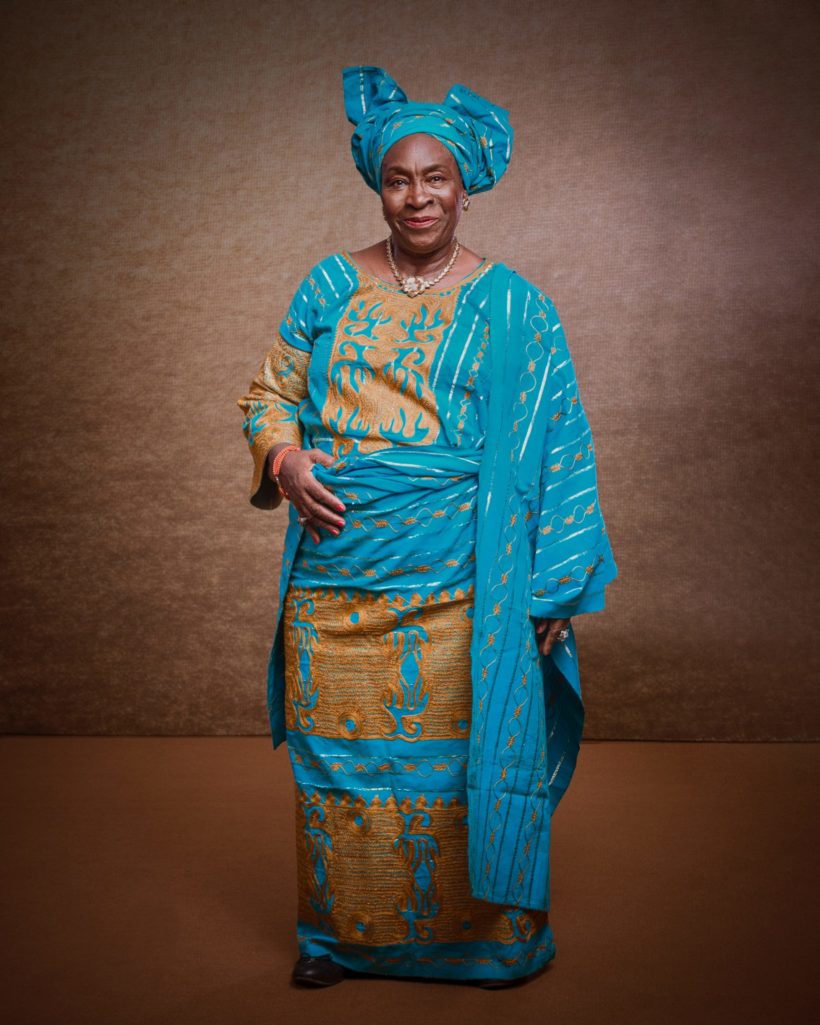 An exquisite azure and gold creation, perfect for a special celebration, this formal African gown is regal and graceful. This piece clearly shows the transition of Thomas-Fahn in the design industry. Also, it shows how much she has stuck with her ideals over the years.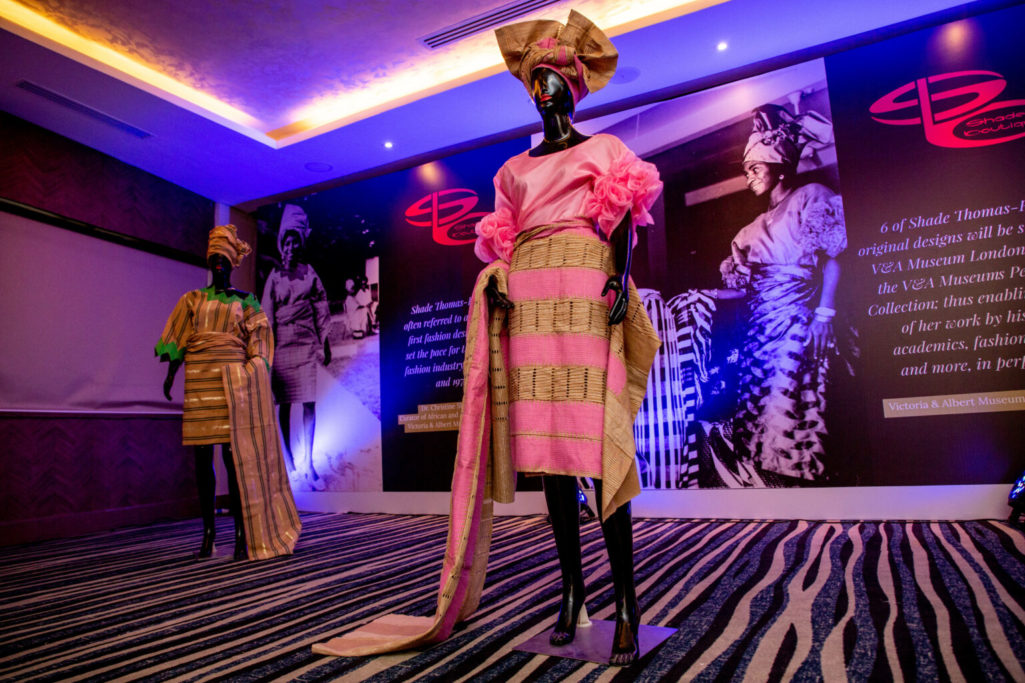 Shade Boutique specializes in effortlessly elegant African creations that are wearable without being overwhelmingly grand. They are made from fine African traditional fabrics in beautiful hues.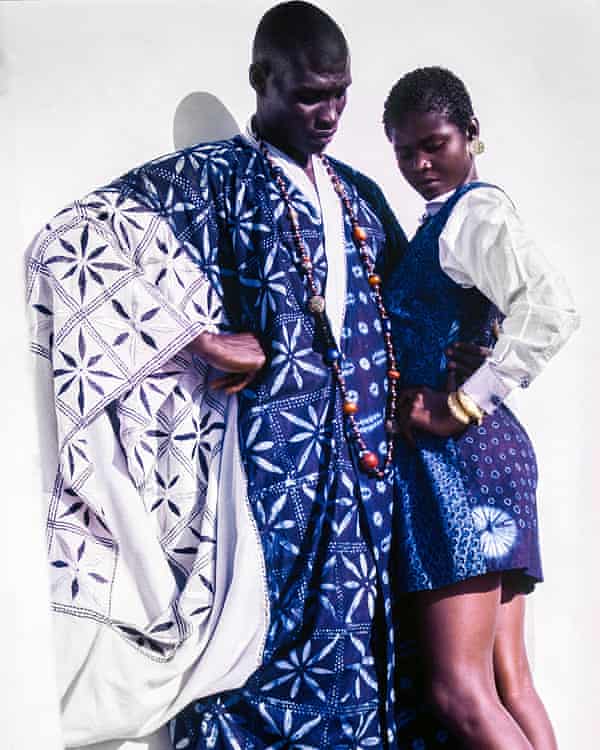 This remarkable pioneer popularized the use of fabrics such as Adire with their distinctive color and patterns. The fabrics are used to create trendy everyday clothing appealing to the modern generation.
Conclusion
When asked what her advice to young creatives is, Thomas-Fahn said,
"First of all, allow your imagination to run wild. Don't try to curb your imagination. Up till now I still dream and imagine. Also, I have always been a free thinker. Be persistent. If you really believe in something, follow through with it."
Thomas-Fahn's persistence was instrumental in her role as a trendsetter for other African fashion designers. So, what are you passionate about? Are you doing enough to bring your passion to reality? Feel free to share the challenges limiting your imagination in the comment box below.