Designer Spotlight: Anisa Mpungwe Creates Modern Designs From A Neo-African Point Of View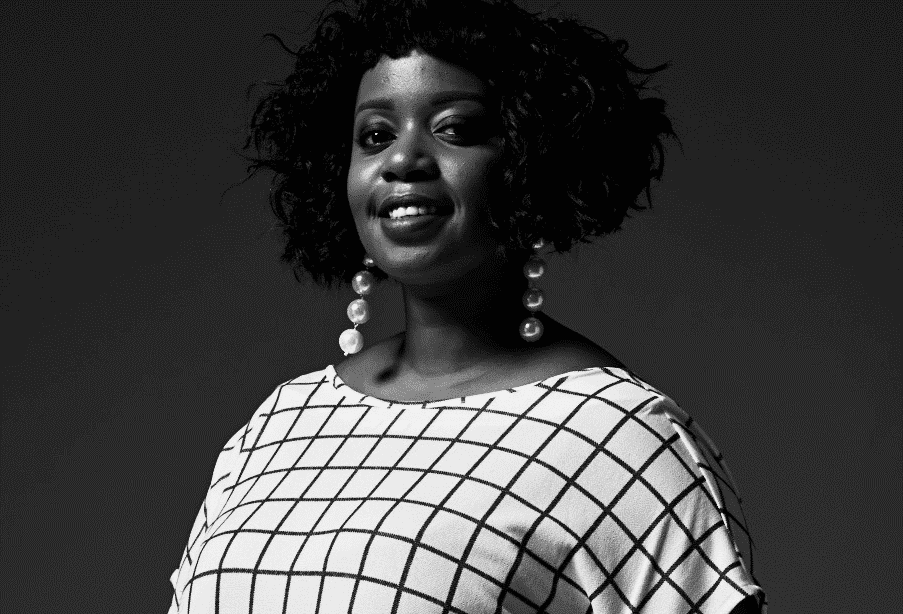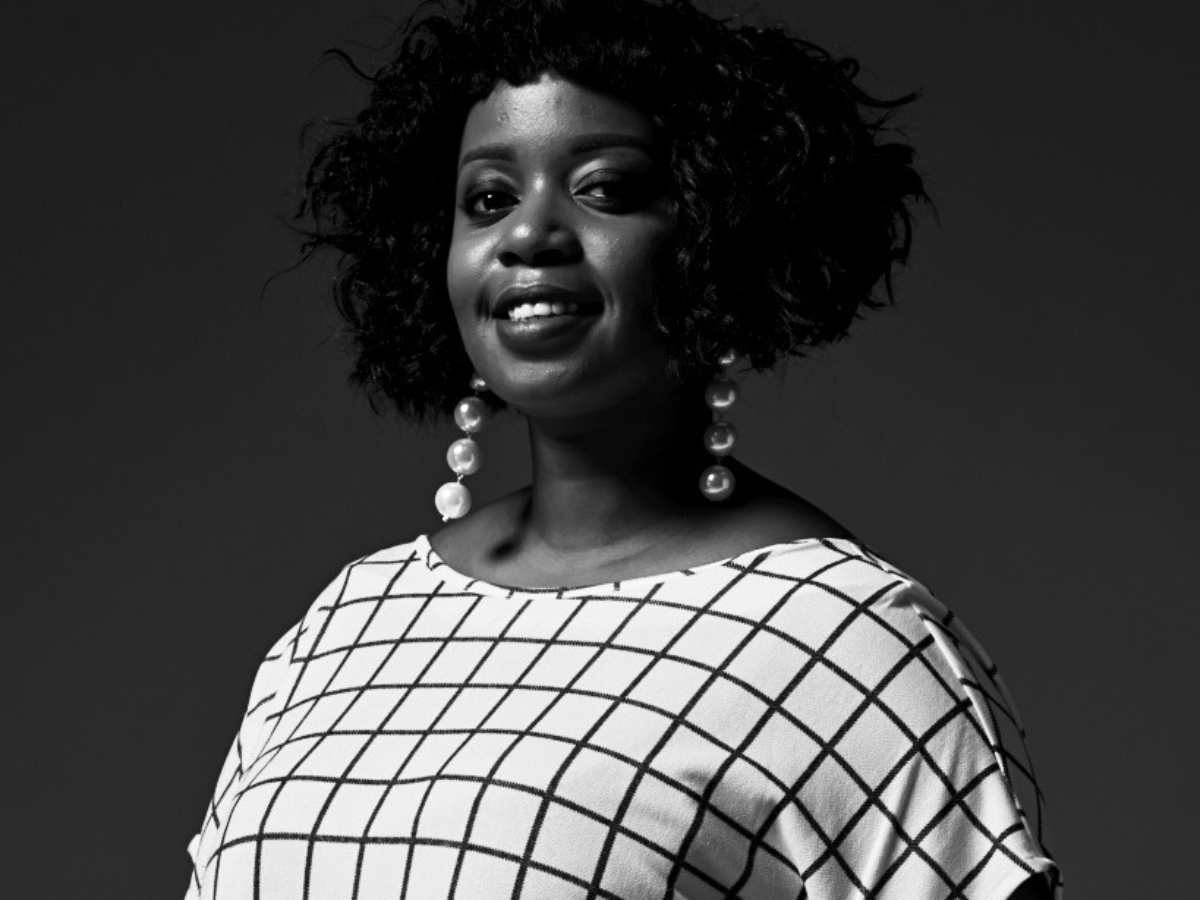 Only a few African artists can showcase Neo-African designs in their portfolios. After all, African designers are used to creating pieces that seem 'African' with no modern touch. Neo-African designs bridge the gap between African and contemporary designs to create unique pieces that transcend time. Anisa Mpungwe has been at the forefront of Neo-African designs with her brand, Loin Cloth & Ashes. The successful brand creates functional yet modern designs that are inspired by the deep African culture and our rich natural environment.
Anisa Mpungwe's Early Life
Anisa Mpungwe was born in 1984 in the coastal city of Dar-Es-Salaam. While she explored her creative spark early on in life by painting her mother's walls, she lived in a quite conservative culture. However, this all changed in 1994 when she moved to Pretoria (South Africa), a multicultural and diverse city.
At first, Anisa experienced culture shock due to the amount of diversity in the city. She went to St. Mary's Diocesan School for girls. Interestingly, she did not show any interest in fashion at this point. It wasn't until 12th grade that Anisa took interest in fashion when she was designing a couture dress for her matric dance.
Anisa Mpungwe's career started at the age of 19. However, it wasn't until 2004 that Anisa decided to enroll for a BA in Fashion and Marketing. She also started to work part-time along with her studies and loved creating unique fashion designs. The was fascinating thing was that she was crushing it in school, eventually finishing her 3rd year at the top of her class. She graduated with BA in Fashion and Marketing.
Although she was top in her class, she went on to do freelance projects. Some of her top projects include a partnership with Craig David. She was also part of Fundudzi, a group at the Paris Fashion Week. In 2007, Anisa Mpungwe applied to study in the UK and major in Creative Pattern design at the London College of Fashion. It was at this point that she embraced contemporary fashion design, which she thought would integrate well with the traditional African designs.
Anisa's Career Life and The Birth of Her Neo-African Designs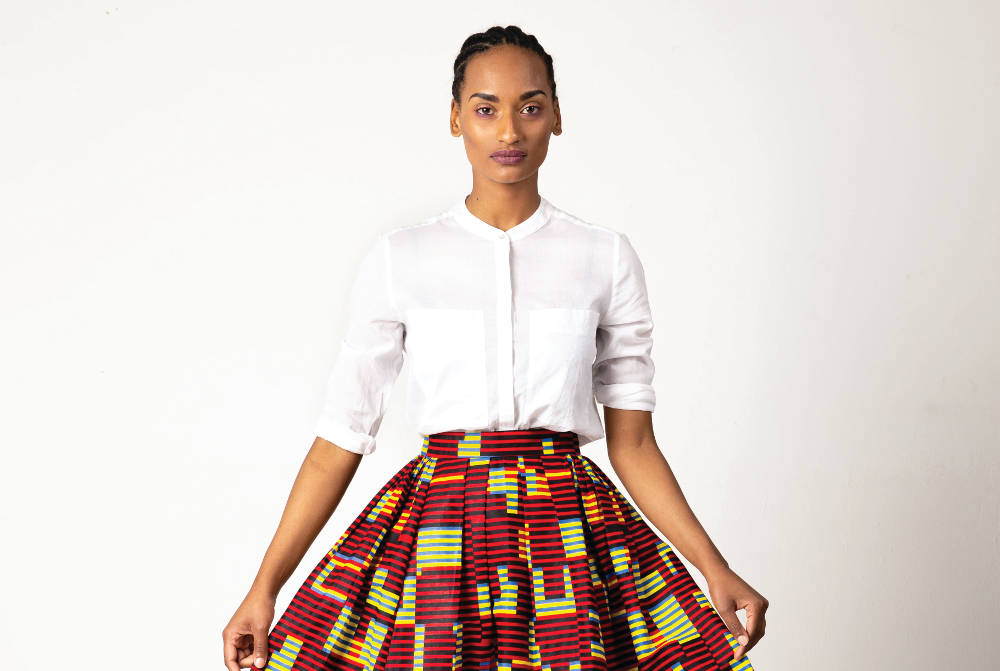 Anisa Mpungwe worked with several brands and fashion houses in Africa, the US, and United Kingdom. Since the inception of her brand, Loin Cloth & Ashes, Anisa Mpungwe has participated in many fashion weeks. The brand has showcased its Neo-African designs in African countries such as South Africa, Angola, and Mozambique. It has also premiered in other countries such as Italy, the United States, United Kingdom, and Sweden.
She opened her flagship fashion store in 2012 after getting an endorsement from Beyonce's sister, Solange Knowles. Solange rocked her outfits for the cover of Elle Magazine in South Africa. She later worked with other prominent persons including Michelle Obama, Yukimi Nagano, Simphiwe Dana, Bridget Masinga, and Anele Mdoda among others.
In 2013, she won a couple of awards including the emerging designer of the year at the African Fashion International. Her works have also graced several countries while working with the MRP group. This includes stores in Botswana, Namibia, South Africa, and global stores. In an unprecedented move, she was picked to gift a Neo-African design to Michelle Obama back in 2013 when the US president and the first lady visited Johannesburg.
At the moment, Anisa Mpungwe has a worldwide reach, thanks to her Loin Cloth & Ashes e-commerce store. The store serves more than 26,000 customers worldwide. She also participated in the Africa Rise project back in 2019 that was carried out in Sandton Mall. While she has worked on several projects around the world, Anisa Mpungwe currently runs only two studios in South Africa and Tanzania.
Exploring Anisa Mpungwe's Iconic Pieces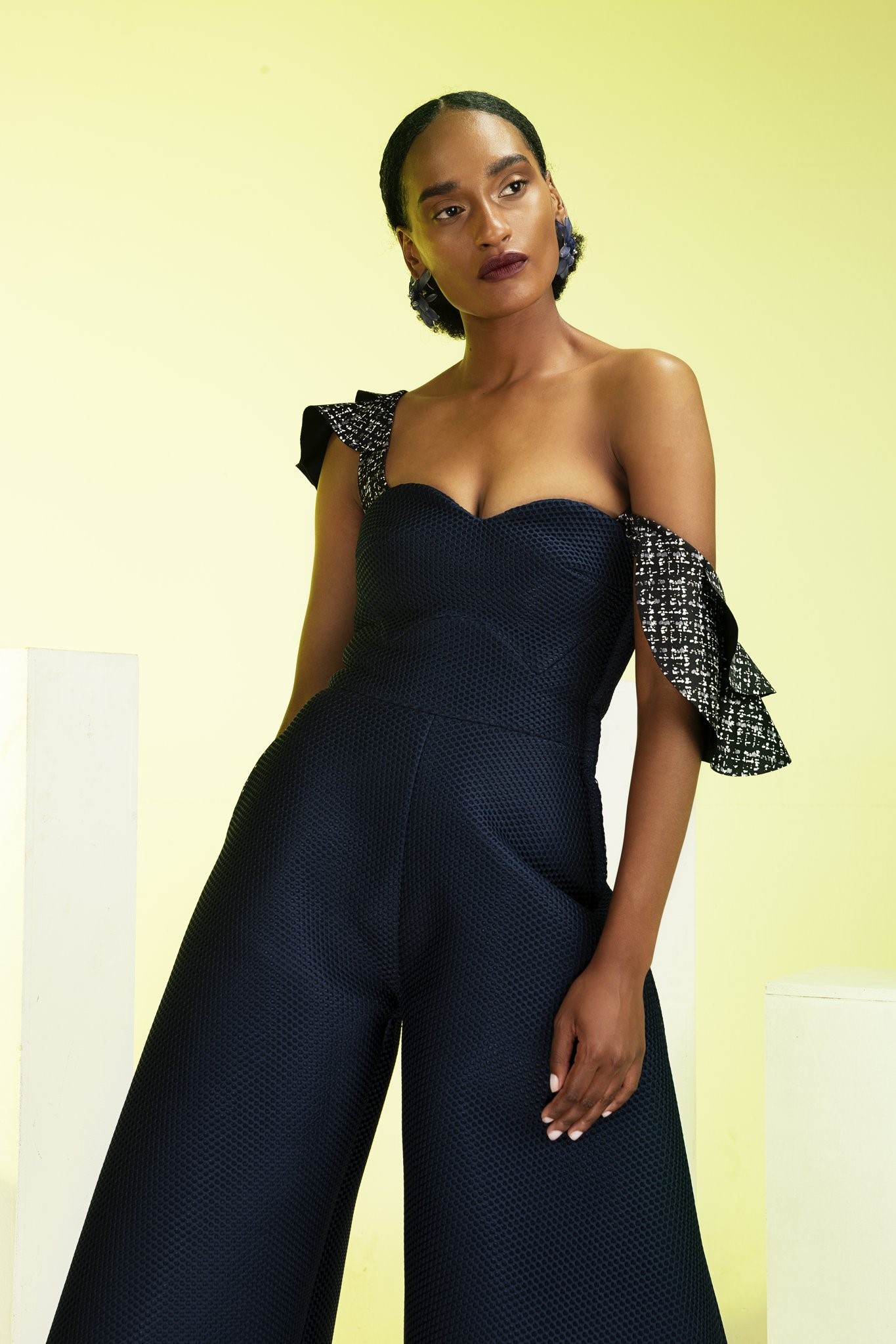 Loin, Cloth and Ashes has been on a mission to replace the Little Black Dress. It does so perfectly with dahlia Jumpsuit. Designed with 3D Textured foam and fitted with round pattern decorations, this jumpsuit is diverse and fits into diverse occasions. From donning it in the office to attending exquisite events, you can always rely on this jumpsuit if you have to fix a quick outfit.
Aside from the comfortable texture, this jumpsuit also offers a beautiful pattern that you can match with accessories or shoes to create the perfect Neo-African design. This jumpsuit is carefully designed with waist-fit and wide trousers that come with side pockets so that you can walk around with all your valuables.
A Look at Some of Her Exquisite Designs
Design No. 1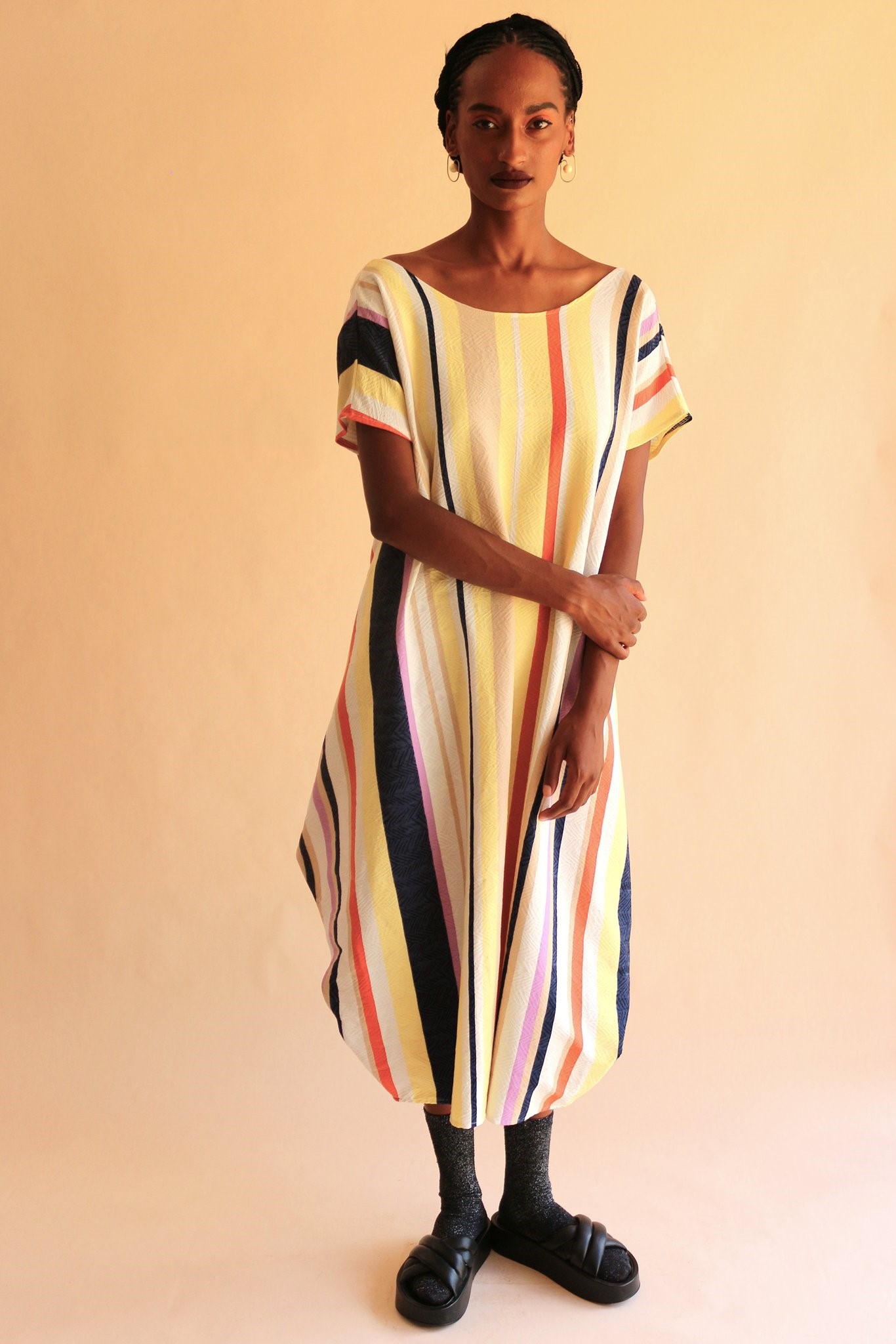 This beautiful dress goes by the name Anya Kite. It features bold African colors that create a unique Neo-African pattern. The dress is made from soft cotton, which makes it comfortable and allows it to stretch easily. The Anya Kite dress fits loosely across the chest and can be tied at the waist for a more comfortable fit. It has a round neck with a cool v neck design at the back.
Design No. 2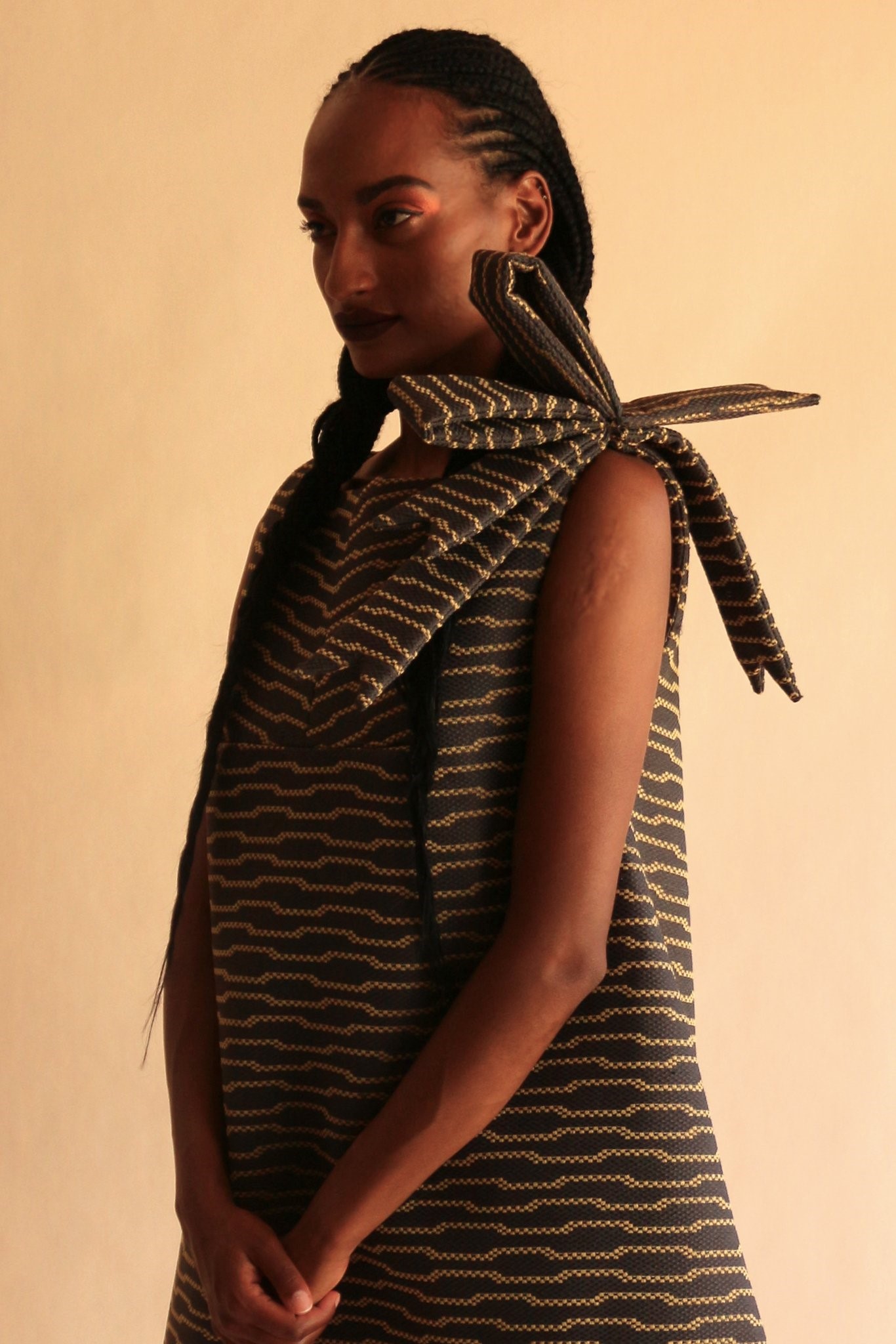 Only a few designers can create a stunning Neo-African dress such as the Aztec bow dress. Bow dresses are a perfect outfit when you are looking to attend a party, and the Aztec Bow dress does not disappoint. Made from air mesh fabric, this dress can serve you for years. It features some bold African texture patterns with a unique side bow on the left side of the dress. Aside from the bow, the Aztec bow dress also features a line dart design on the front that adds to its beauty.
Design No. 3
While traditional African attire uses bold colors, not many designers fancy this. However, this is where Anisa Mpungwe's designs flourish. This Fer jumpsuit is a great addition to your wardrobe if you are looking for a casual outfit that you can rock on almost any occasion. It features a bright orange cozy material made from scuba fabric, a soft yet durable material. This jumpsuit is cinched at the waist giving it a chic look that will never go out of fashion. You will also love its wide-leg fit, hidden zip closure at the back, and slant pockets to keep all your valuables.
Design No. 4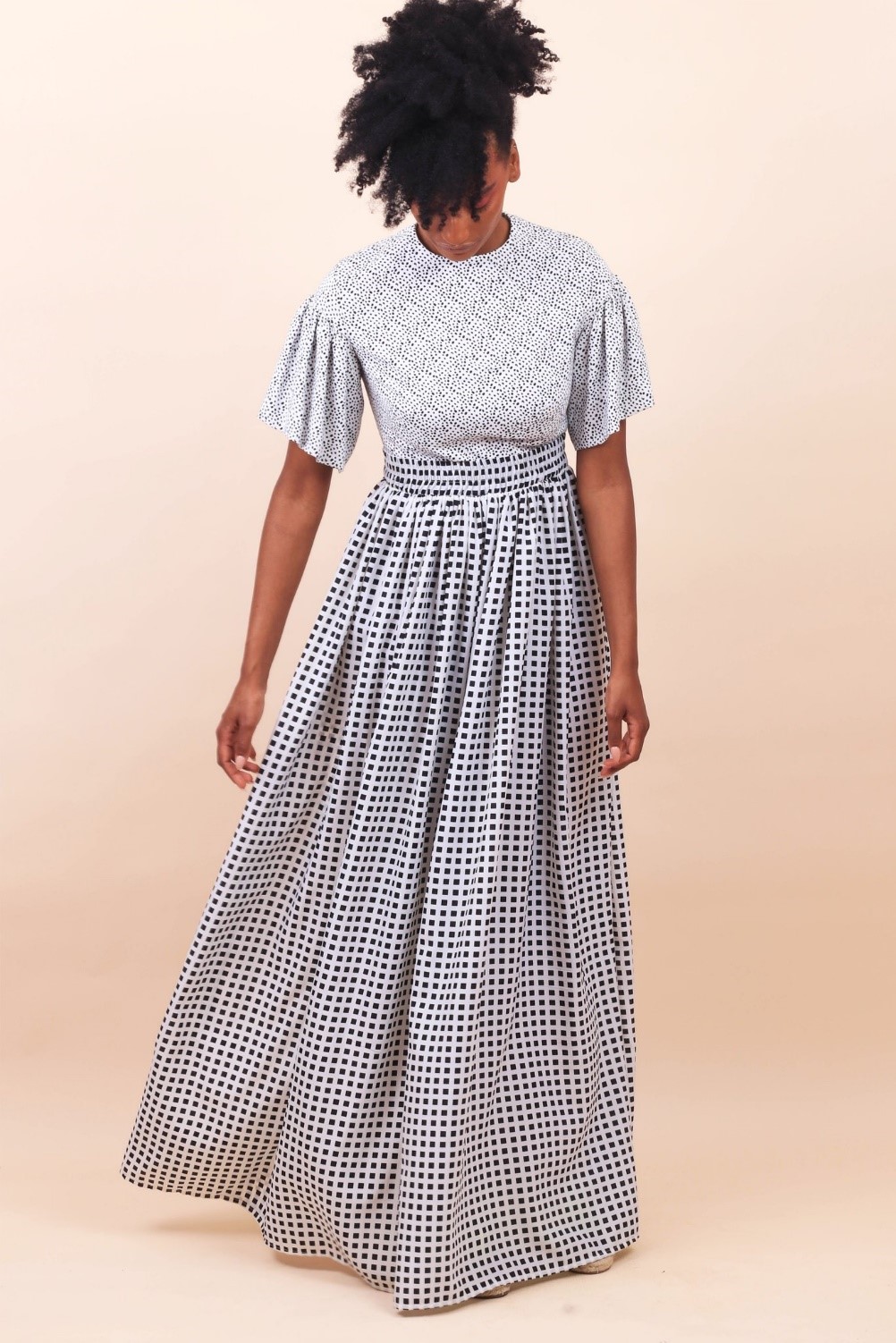 Kadidi dress takes a more contemporary look than its other counterparts. The dress features some unique patterns and great construction as it is cinched at the waist to give you a comfortable feel. Like many modern dresses, the Kadidi dress is made from soft cotton and chiffon, meaning it can stretch to adapt to your body size. If you love short shoulder sleeves, you will love the sleeves on this Kadidi dress as they are well-cut. Moreover, it comes with a concealed center back zip that you can easily reach to fasten the dress.
Design No.5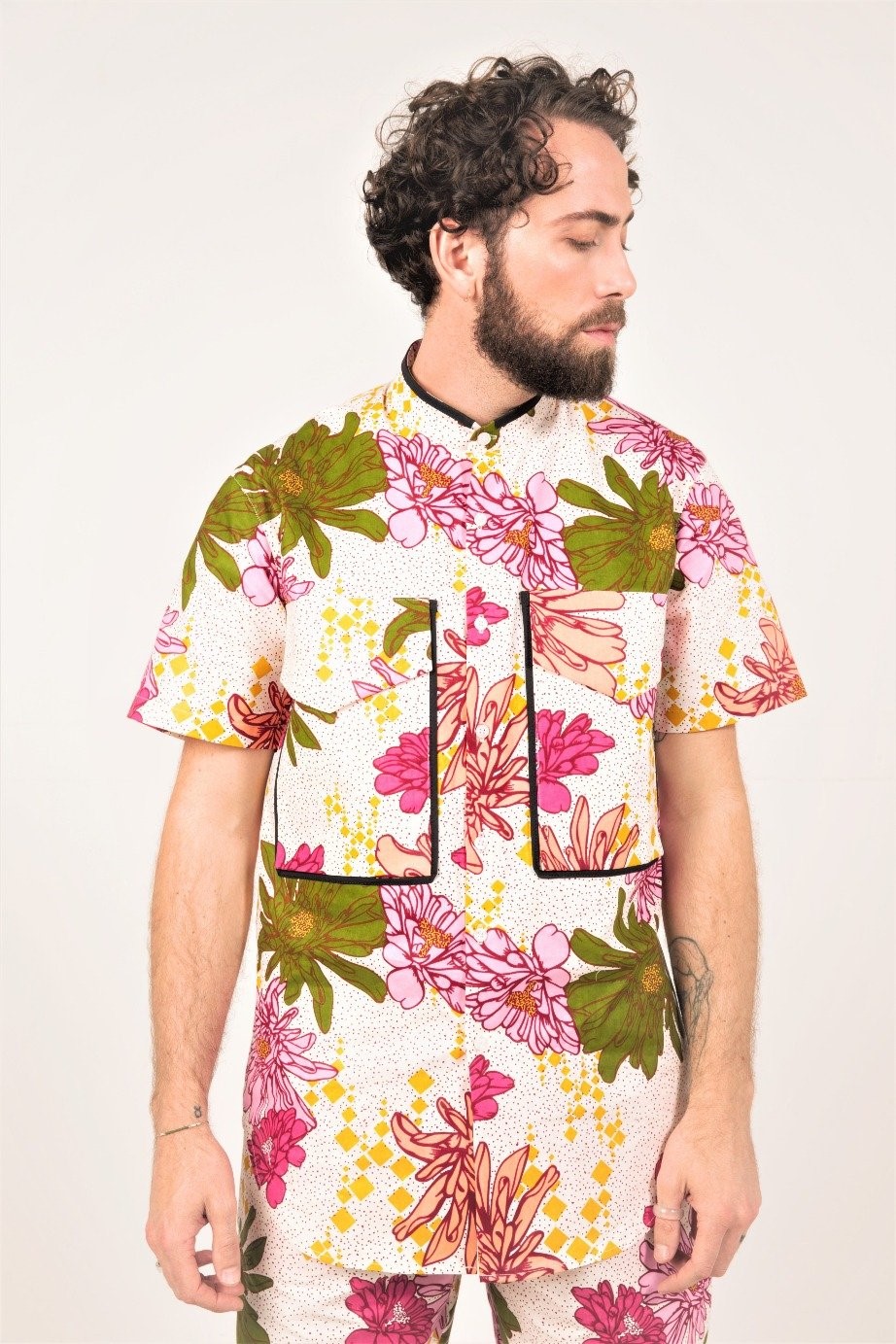 Anisa Mpungwe also creates unique fashion designs tailored for men. This Rama shirt features a floral design that is perfect for summer. It is made from soft cotton fabric that is not only comfortable but also strong. Aside from its enchanting floral colors and design, this shirt also has a unique collar and front pockets. It comes with a mandarin collar synonymous with Chinese designs and two large accordion pockets to accentuate the beauty of the shirt. If you are looking for a summer men's shirt, you will enjoy rocking this Rama shirt.
Design No.6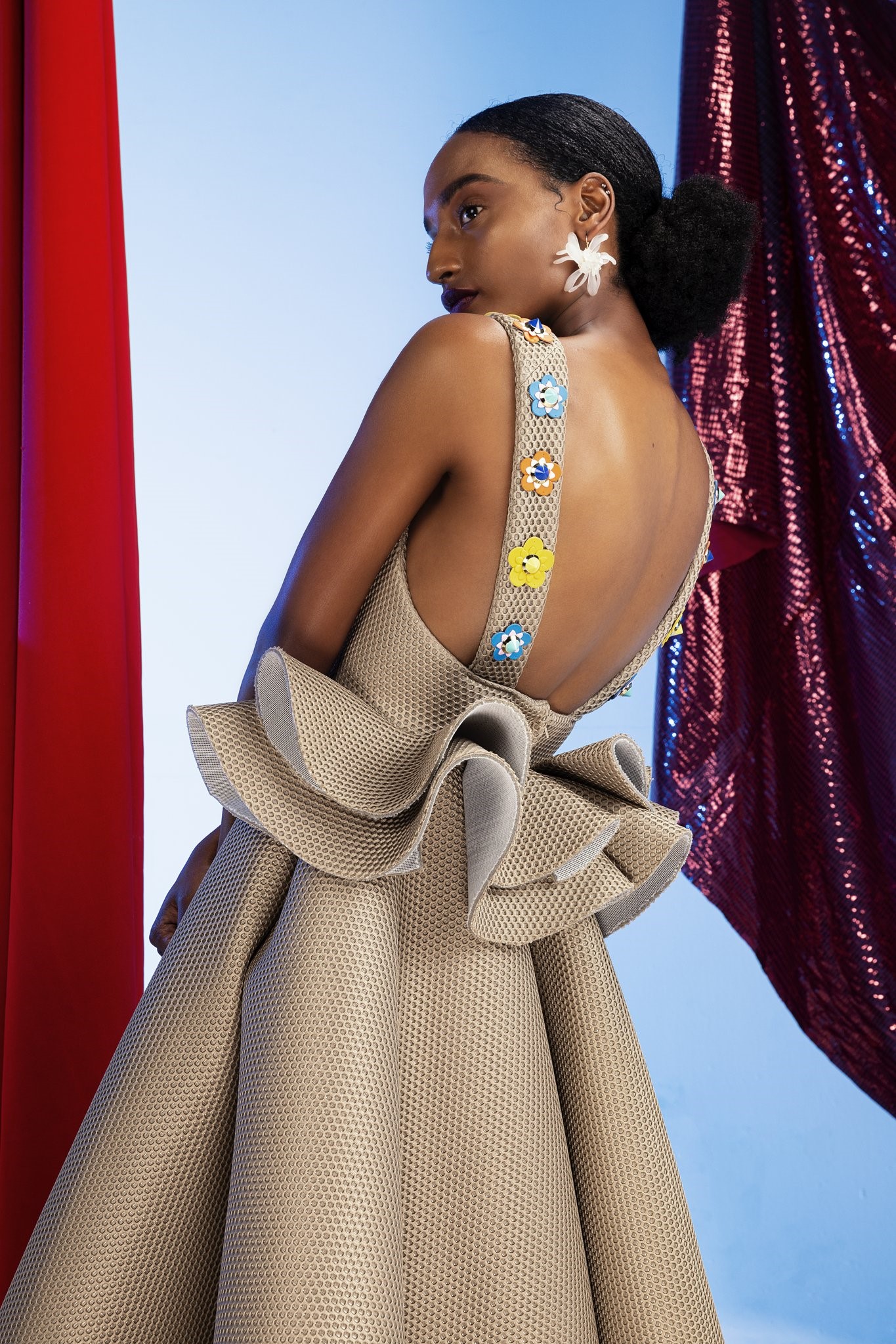 If you are looking for a fancy dinner dress or an outfit to wear on your dates, look no further than Anisa Mpungwe's Snapdragon Dress. This fine dress fuses both traditional African designs and contemporary designs to create a stunning Neo-African dress that is perfectly crafted to the last detail. Made with 3D Air Mesh and fitted with some round patterns, you can expect to get a comfortable dress that will turn heads. The dress comes with a full circle skirt, a peplum back, and beautiful floral hand straps. There is a concealed zip on the back to ensure it doesn't obstruct the unique design of this skirt.
Design No.7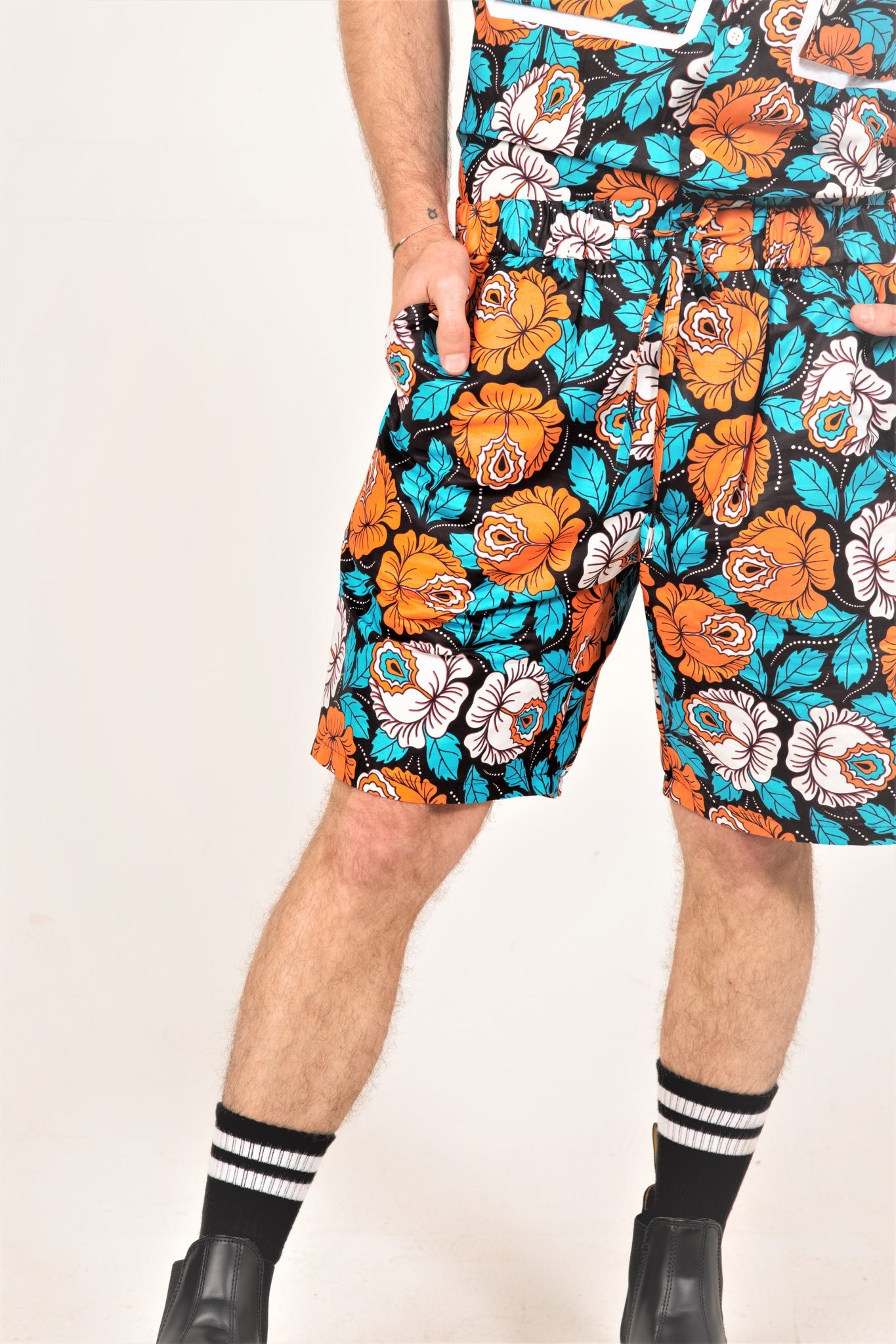 Inspired by the Swahili cultural dress, this unique Kanzu short has a modern summer design that eludes some Neo-African vibes. They are made from soft cotton and are great for a casual summer style. You can choose to fold the shorts up for a tighter fit or keep them long. They also come with slant pockets on the side, functional belt hops, and an elastic waist— if you do not wish to rock a belt with it.
Design No. 8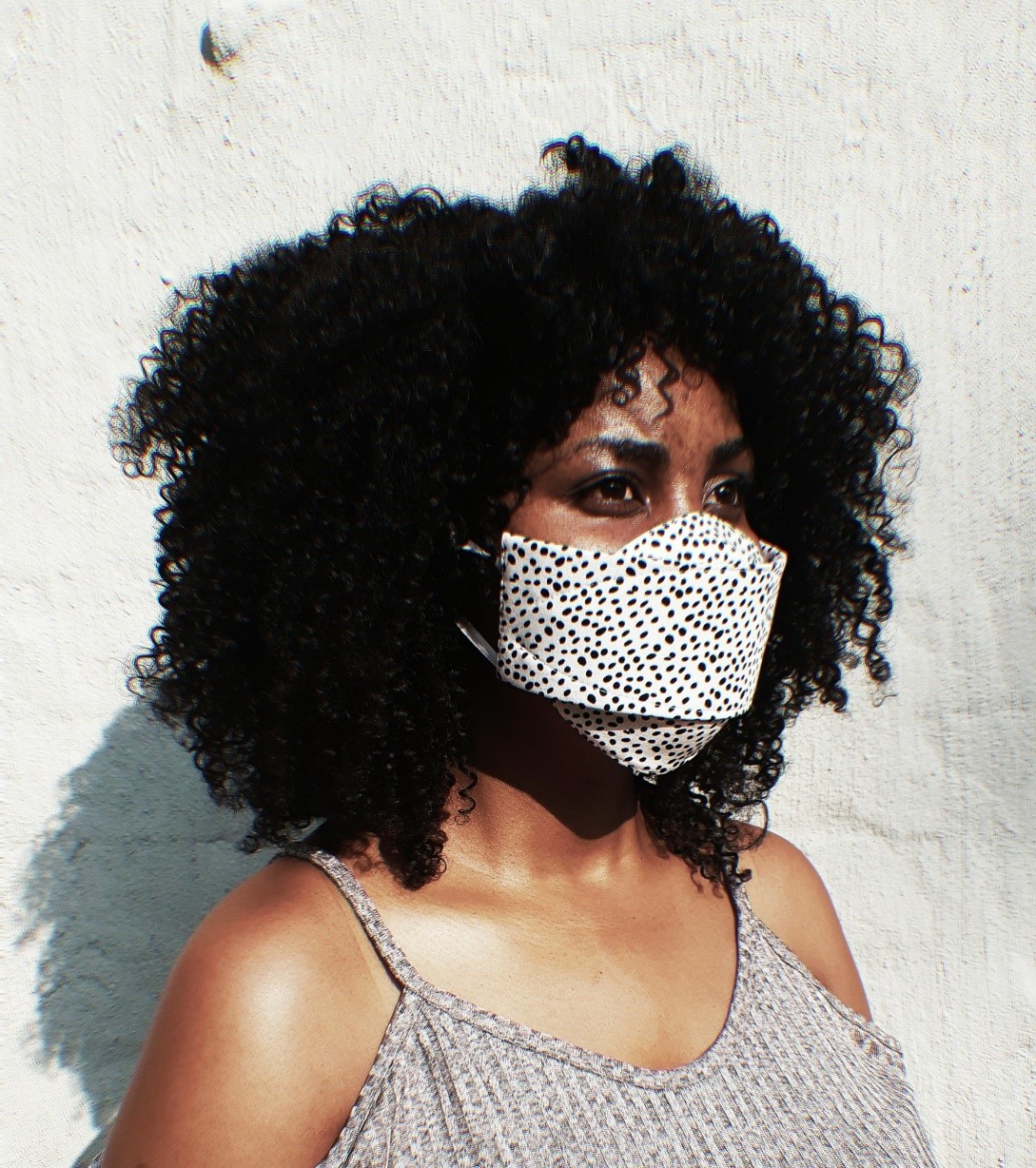 Anisa Mpungwe's brand also comes with custom masks that not only accentuate your dressing but also protect you from the coronavirus. At a time when there is a heightened risk of coronavirus, Loin, Cloth and Ashes came up with beautiful masks that complement our dressing. The Black Snow mask is great if you are rocking a black or white attire and wish to match it with your mask. It is made with soft cotton and includes an in-built filter. You can also choose to hand wash it or just drop it in your washing machine and iron it later.
Design No. 9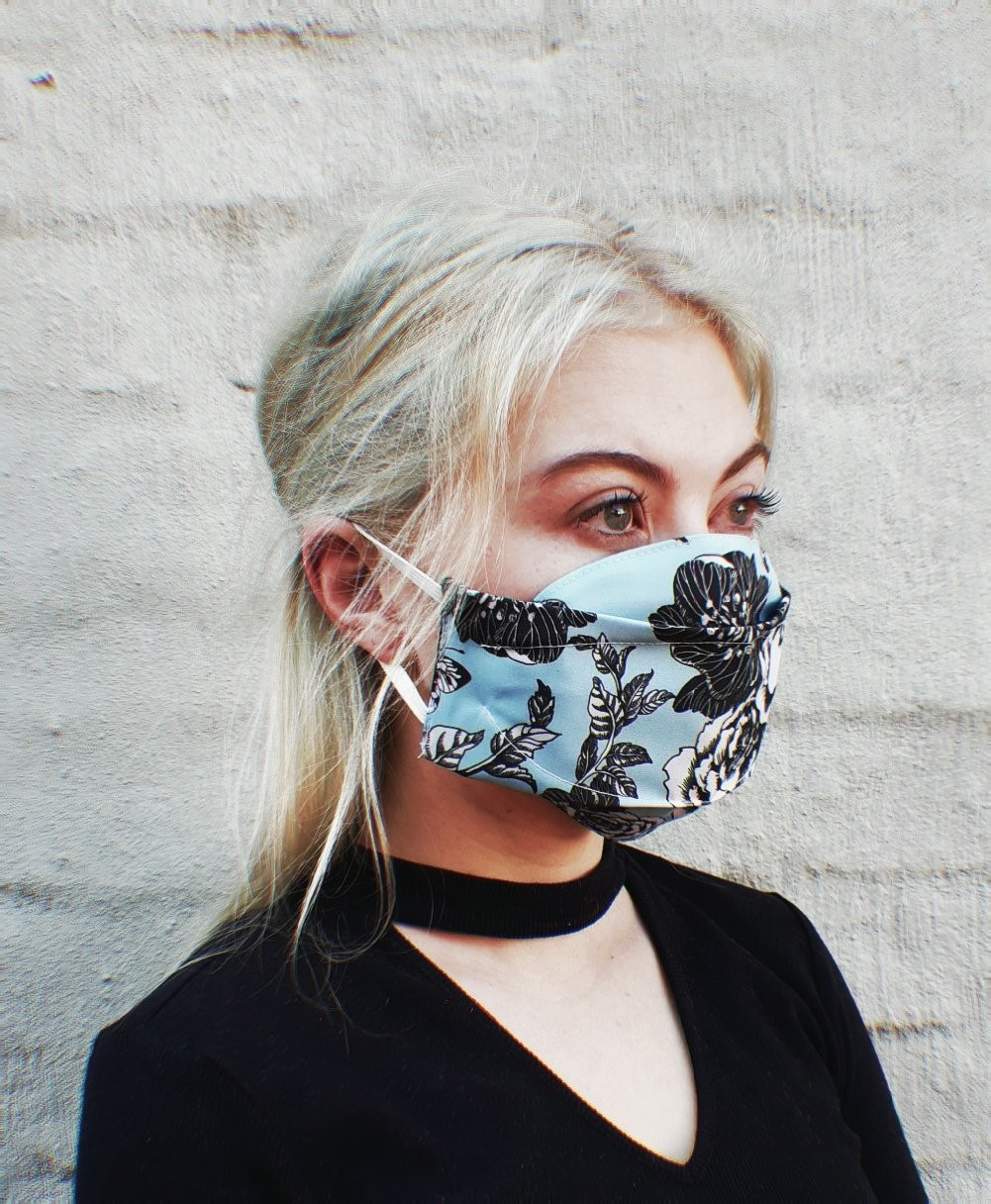 Black flora is an attractive face mask from Loin, Cloth and Ashes. It features a floral pattern with a blue and black background. This mask goes well with dark colors and can complement your white design too. It is also made from cotton blends and comes with a built-in filter to keep you safe from the Coronavirus.
Design No. 10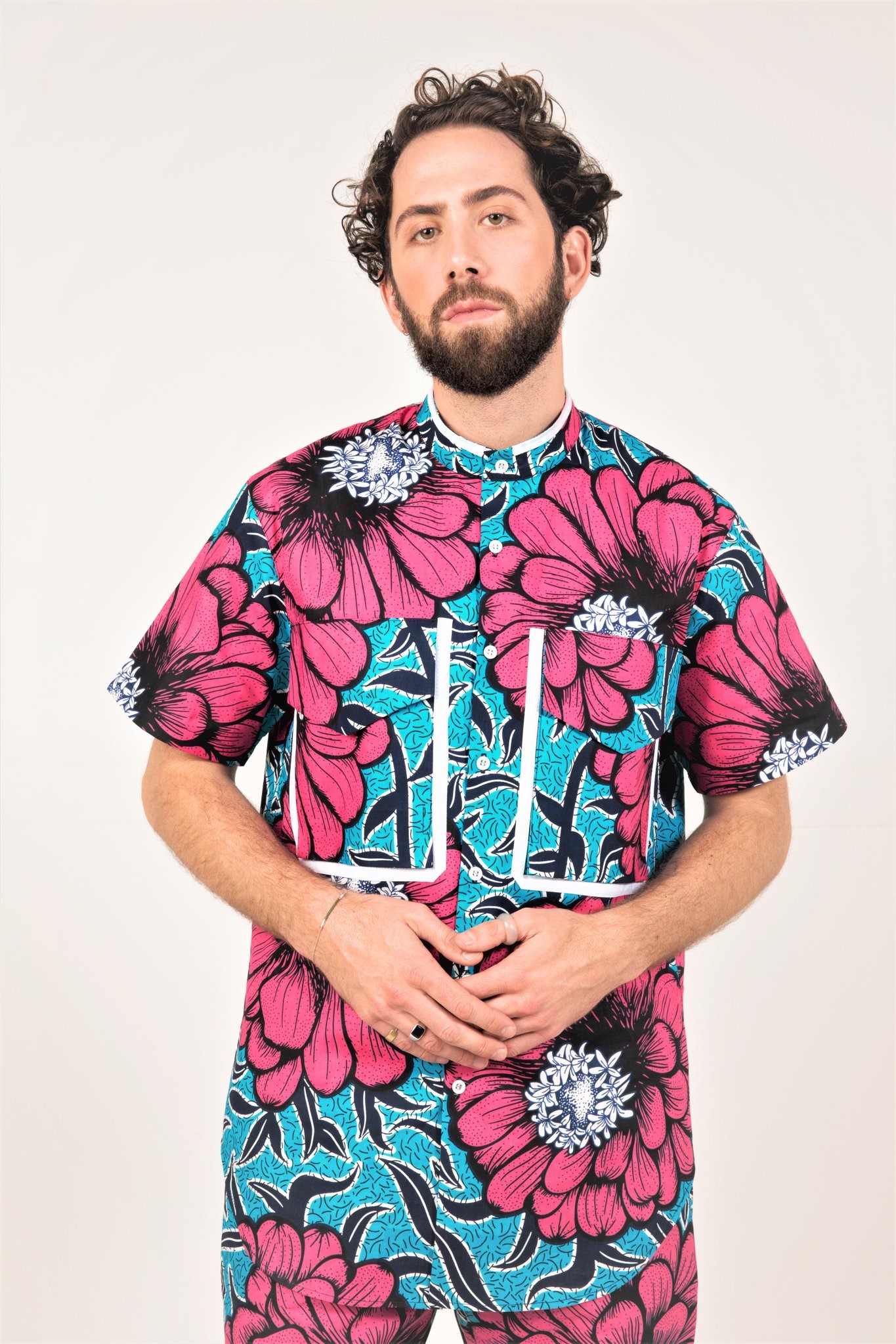 Jamaa shirt is another great summer shirt choice. It combines Swahili shirt designs with modern floral designs to give you a unique shirt that will never go out of style. The shirt comes with a mandarin collar and accordion pockets.
Conclusion
Anisa Mpungwe has risen through the ranks from a freelance designer to a well-established fashion designer that many people look up to. Her inspiring story is a clarion call for young African designers to aim higher. You will never be bigger than your imagination. In her interview with DSE Media, she said,
"If at first you don't succeed, try and try again until you do. Always think positive!"