Asisat Oshoala Is First African Female Player To Win European Championship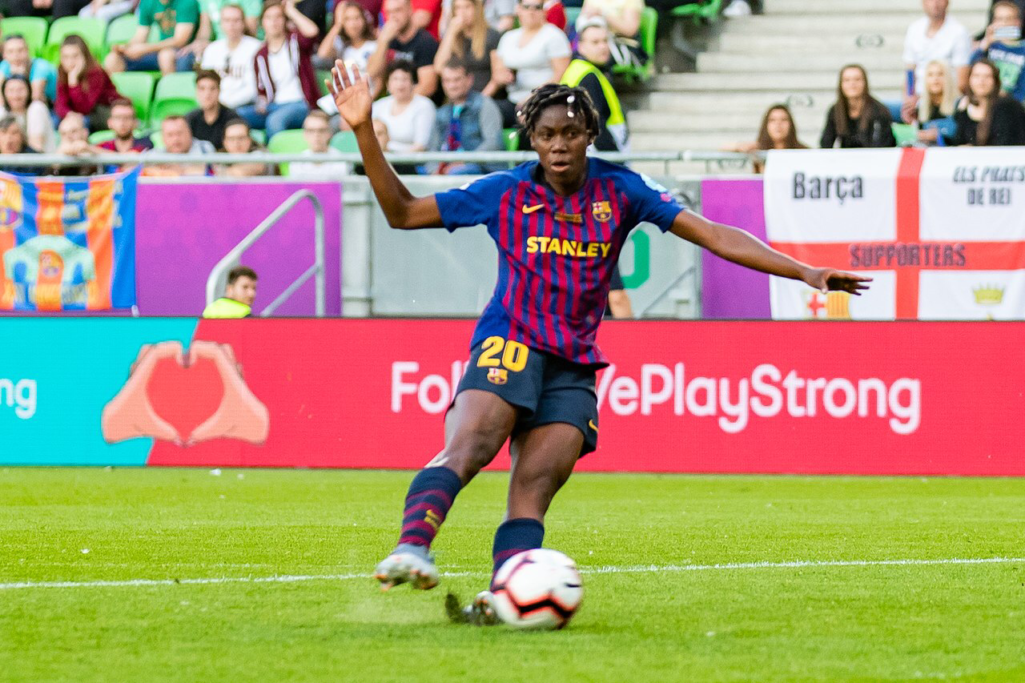 Many Africans have the dream of participating in one sport or the other at the biggest global stage. Sometimes, they do not reach these heights as a result of one or more surrounding limitations. These challenges are even more pronounced for African women who attempt to venture into the world of sports. As early as two decades ago, playing soccer was still taboo for females in some communities. Well, not for Asisat Oshoala.
The Super Falcons star has become the first-ever African woman to win the UEFA Women's Champions League. Playing a key part throughout the season, she eventually became the first African woman to win the European Treble. This is the highest team achievement in sports. Needless to say, Asisat Oshoala's journey is an inspiring one that shows that the grit of the African spirit is undefeatable. 
Who is Asisat Oshoala?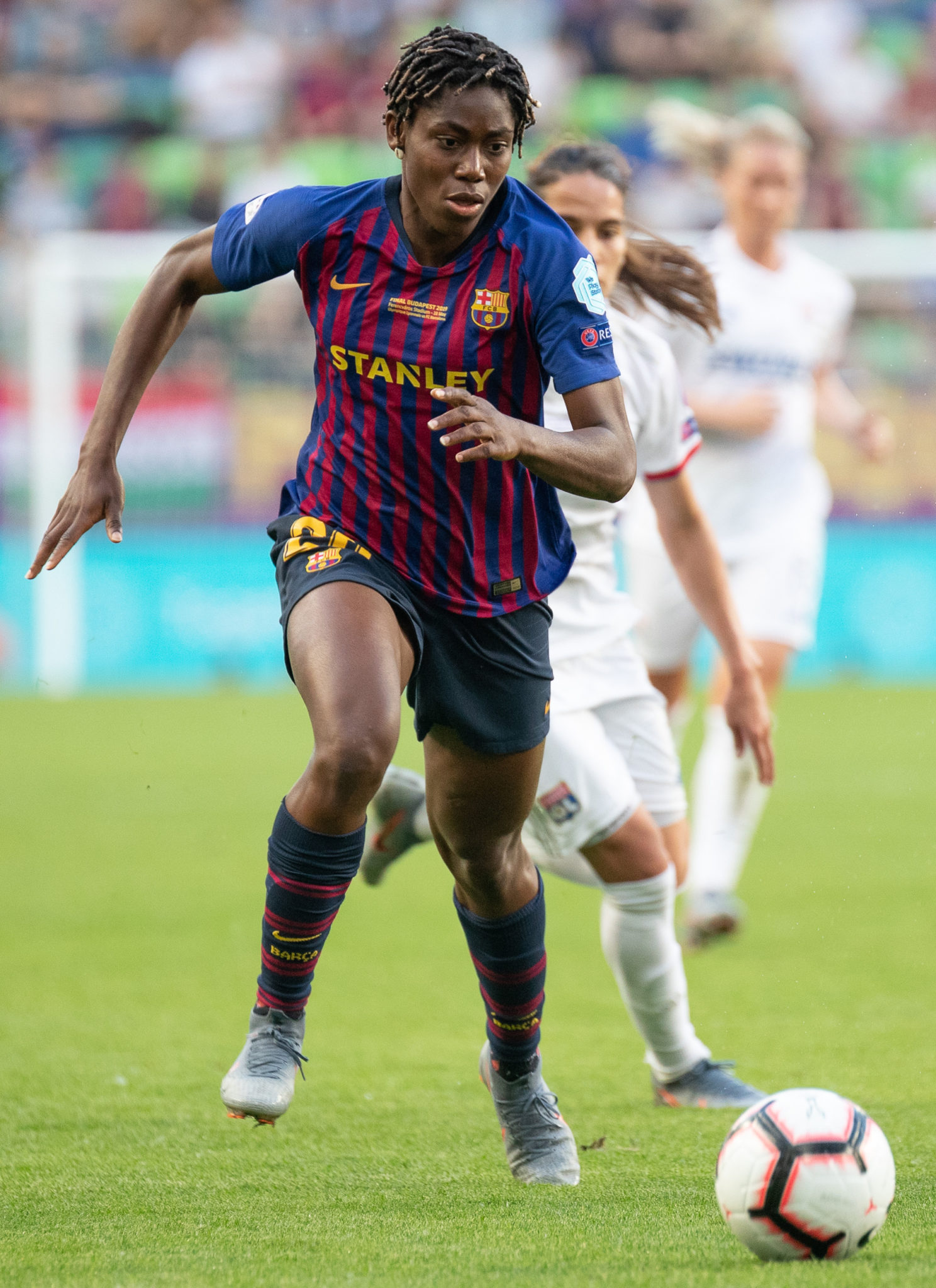 Born in 1994 in Ikorodu, Lagos, Nigeria, Asisat Oshoala faced early life challenges. Coming from a middle-class home, she had to navigate a tough balance between schooling, running errands, and playing soccer. Eventually, she dropped out of school to pursue her soccer dreams—a move her parents never supported until recently. 
As a soccer star, Asisat is a serial record-breaker. She holds the record for the most African Women's Footballer of the Year wins (4). In Africa, she is the only one of seven women to have won the African Women's Championship three times in a row. She has won numerous trophies across Nigeria, England, Spain, and China. The recent European Treble adds to her already glowing profile. 
Away from football, Asisat is also an active philanthropist. In 2019, she set up the Asisat Oshoala Foundation. Ever since, she has empowered thousands of female footballers in Africa. In 2020, she was named to the Forbes 30 Under 30 List.
Road to Barcelona Femeni: A Date with Destiny?
Asisat Oshoala's journey from the streets of Lagos to the Zenith of European football has been eventful. Right after graduation from high school in 2009, Asisat, against her parents' wishes, began her career at FC Robo. She spent four years there playing lower league football before moving to Rivers Angels in 2013. In 2013, she won the Nigerian Cup before her big break came.
Selected as one of the last entries for the 2014 U20 Women's World Cup, many did not expect Oshoala to dazzle. However, not only did she impress, she went on to win the Top Scorer and Best Player awards as Nigeria finished second in Germany. Based on her heroics, she was called up to the Super Falcons Camp, where she won the 2014 African Women's Championship. She also finished the tournament as the Best Player, at age 20.
She went on to represent Nigeria at the Women's World Cup a year later, becoming one of the youngest Nigerians ever to do so. That same year, she signed for Liverpool Ladies, becoming the first African ever to play at the Women's Super League. After stints at Arsenal and Dalian Quanjian F.C. where she won numerous trophies, she signed for Barcelona Femeni in 2019. In 2020, she became the first-ever African player to score in a Women's Champions League final. In 2021, she became the first African woman to win the European Treble.
How Asisat Oshoala's win can Help African Women's Football Growth
Undoubtedly, Asisat Oshoala is a role model for women who want to play football in Africa. As part of the objectives of the Asisat Oshoala Foundation, she has organized several women's competitions, including the Football4girls competition in Lagos, Nairobi, and Johannesburg. 
'I want to keep raising the African flag'

Nigeria @NGSuper_Falcons striker @AsisatOshoala is keen to keep putting African women's football on the global map after helping Barcelona @FCBfemeni to win a treble.

By @oluwashina https://t.co/22hgI4PaSG pic.twitter.com/tt8C0GcdIW

— BBC News Africa (@BBCAfrica) May 31, 2021
According to the Foundation, the initiative is geared towards bringing more female footballers on board. Asisat Oshoala herself estimates that the Foundation has helped over 1,000 African women achieve their dreams of becoming professional footballers. She says she hopes the Foundation can do more for women across the country.
Asisat Oshoala is also involved in raising awareness of women's football in Africa. She continues to use her social media channels, her club media, and her football to show the world that African women are capable of much more if given the right environment to flourish. Watch Asisat Oshoala tell her story in an interview with ace comedian Ayo Makun (AY).