Afrosapeur Spotlight: Uncovering The Secret Life Of Alex Ekubo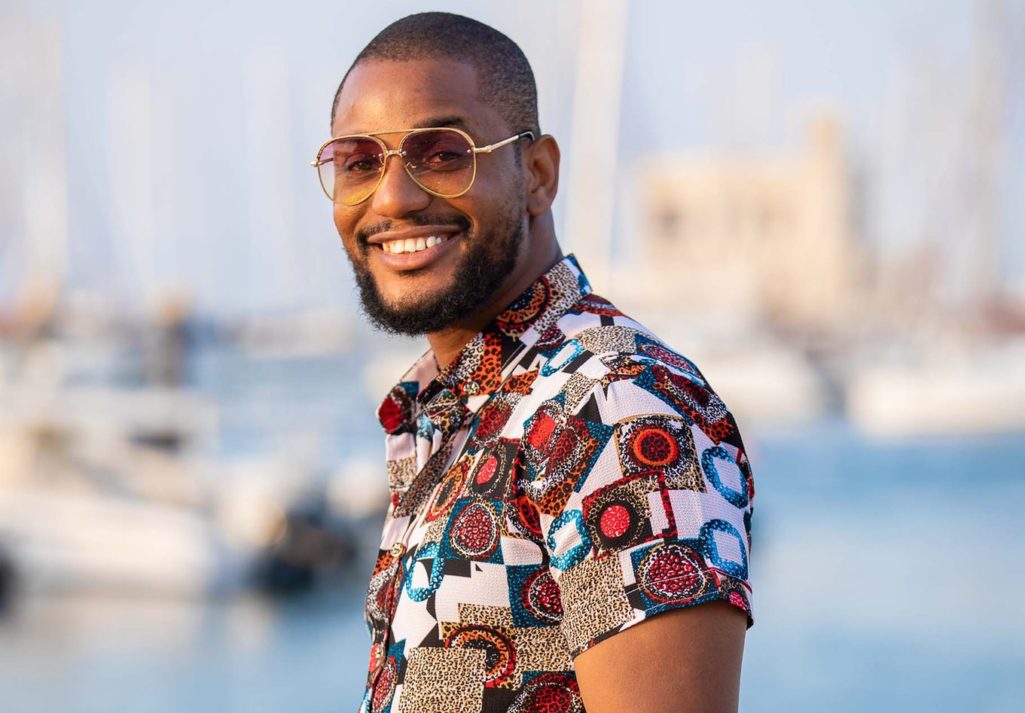 African style influencers are transcending new levels with their art, showing us the best ways to express our style both with basic and outlandish outfits. Through their fashionable outlooks, they have owned the style industry and continue to command admiration from fans and followers alike. Their effortlessly chic style will leave you drooling and wondering how they do it. One of these influencers is Alex Ekubo, an icon that makes style artsy. 
How does Alex Ekubo evoke a high sense of class and style so effortlessly? Gentle and suave, Alex Ekubo has paid his dues as far as the fashion and style industry is concerned—and he deserves accolades. From his love life to acting prowess, there is so much going on around our afrosapeur. If you have been in the dark pertaining to Alex's private life, we have all of it here. Read on to find out.

Who are the Best Fashion Designers in Africa? 
Africa is replete with designers whose designs rival any of their peers around the globe. Some of the trendsetters who are putting Africa on the map include Zizi Cardow, Deola Sagoe, Soares Anthony, David Tlale, Gert-Johan Coetzee. Others are Lola Faturoti, Kofi Darko, Joyce Ababio. 
What are the Top 10 Fashion Brands in Africa? 
In the past, African fashion brands were restricted within the continent. However, in recent years, many African fashion brands have begun to gain global attention. Thus, Naomi Campbell's promotion of the 2020 Arise Fashion Week in Lagos shows African brands are going global. Halifa, Lemlem, and Lisou, are some of Africa's biggest brands. Read about others in our feature article here.
Who is Alex Ekubo?
Alex Ekubo-Okwaraeke, stage-named Alex Ekubo, was born on the 10th of April, 1986. He is a Nigerian actor, model, and fashion influencer who finished second at the 2010 Mr. Nigeria contest. At a tender age, he discovered his passion for modeling while attending the Federal Government College, Daura, Katsina State, where he won the Mr. Socials awards for his excellent pageantry skills.
Upon graduation from the Federal College, Alex Ekubo studied for a Bachelor of Laws degree at the University of Calabar, Nigeria, before proceeding to obtain a diploma in Mass Communication from the Calabar Polytechnic. A few years on, he bagged a degree in Theatre Arts from the University of Calabar. 
Alex broke into the entertainment industry in 2005 and has since become a force in the industry. He made his debut on screens by playing Lancelot Oduwa Imasuen in the 2005 Nigerian TV series Sinners. A few years later, he starred in his first movie, Ladies Men. From then on, Alex Ekubo has gone on to establish himself as an A-list Nigerian actor. In 2013, Alex bagged the Best Supporting Actor award at the Best of Nollywood Awards for his role in Weekend Getaway.

As a fashionista…
In the area of fashion and style, Alex Ekubo has been active on the runway, modeling for several fashion brands in various fashion shows. Having come second at the 2010 Mr. Nigeria contest, Alex used that milestone as a launchpad for his fashion career. The Man of the Year collection of African native prints is made specially for and modeled by him. This line of African wears is designed by superstar Nigerian fashion designer, Yomi Casual. Other brands he has worked with include: Khali Kulture, L'Avyanna, and Aro. 
Keeping up with Alex Ekubo 
As a fashion icon, Alex Ekubo keeps up with his fans and followers, updating them on his every move on social media. Recently, he announced his engagement to his longtime Nigerian-American sweetheart, Fancy Acholonu. The pair are expected to tie the knot in an elaborate ceremony in Lagos in late November.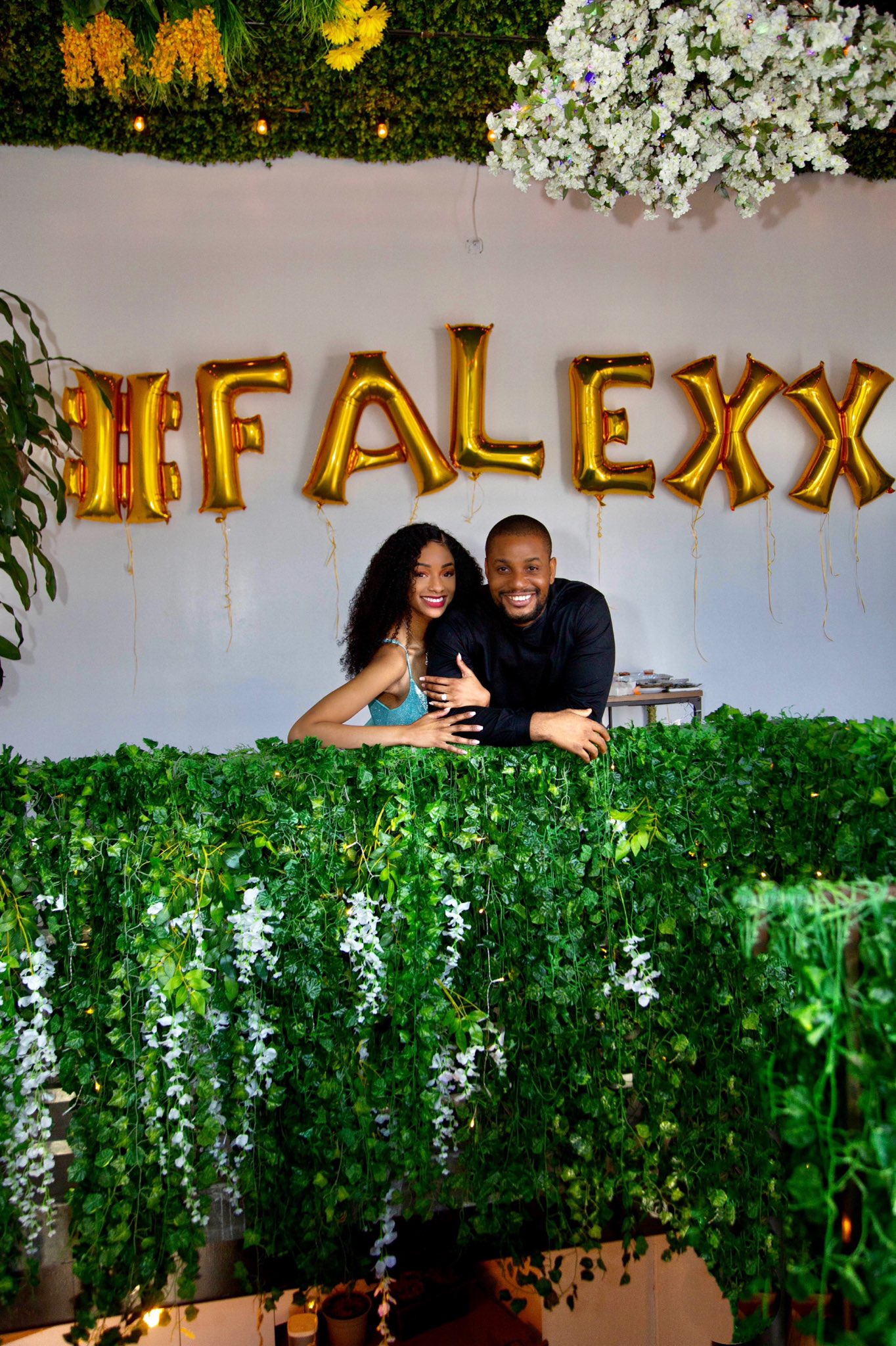 Having conquered the acting industry, Alex has also mentioned his desire to go into producing and public speaking. This he hopes to achieve once he "settles down." His current social media clout stands at 2.2 Million, 3.9 Million, and 75 Thousand followers on
Facebook
,
Instagram
, and
Twitter
respectively.
Alex Ekubo as a Man of Style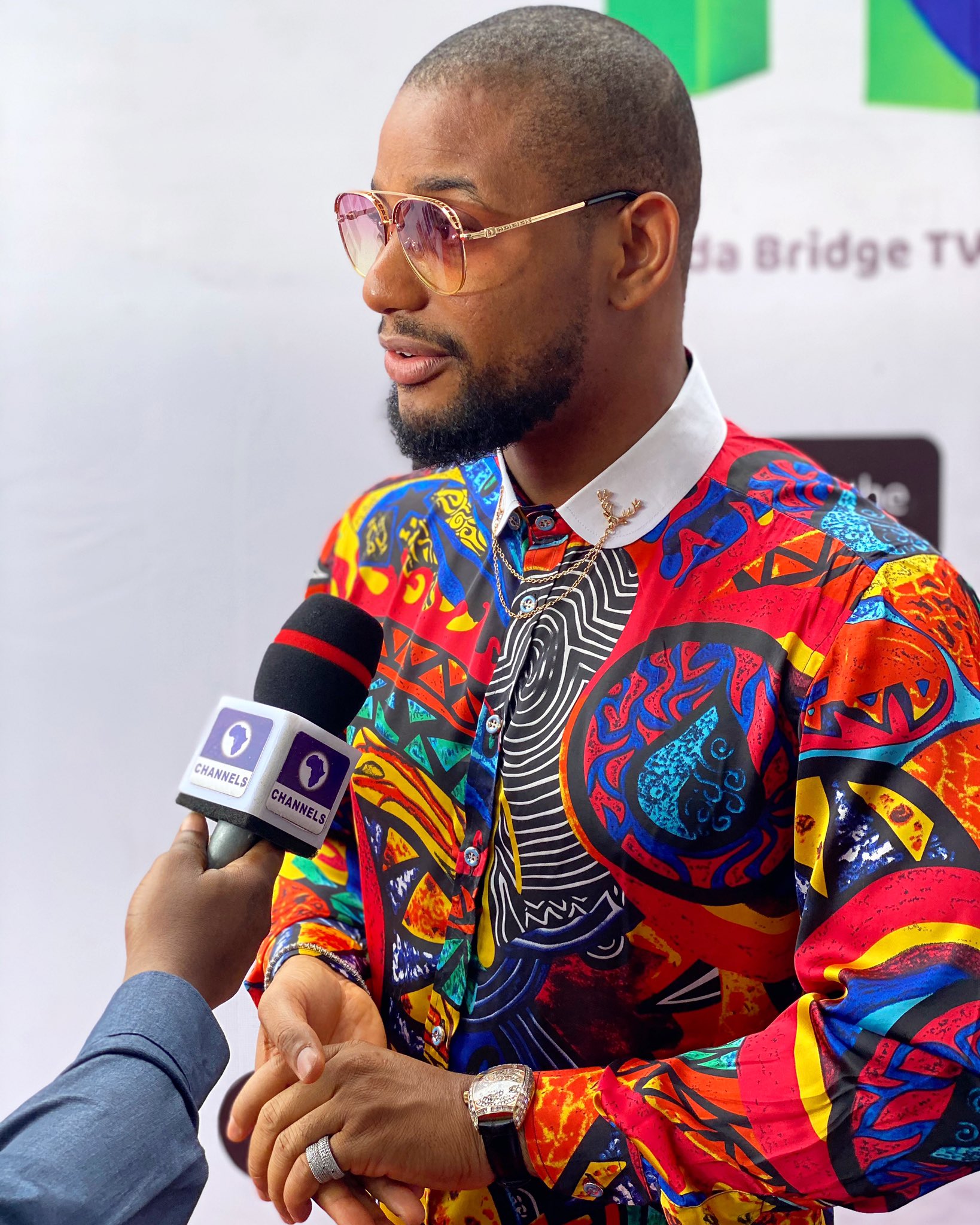 This bespoke vintage shirt is a product of Khali Kulture. While at the 2020 Lagos Fashion week, Alex modeled the dress, alongside several other beautiful vintage wears from Khali Kulture's vintage collection.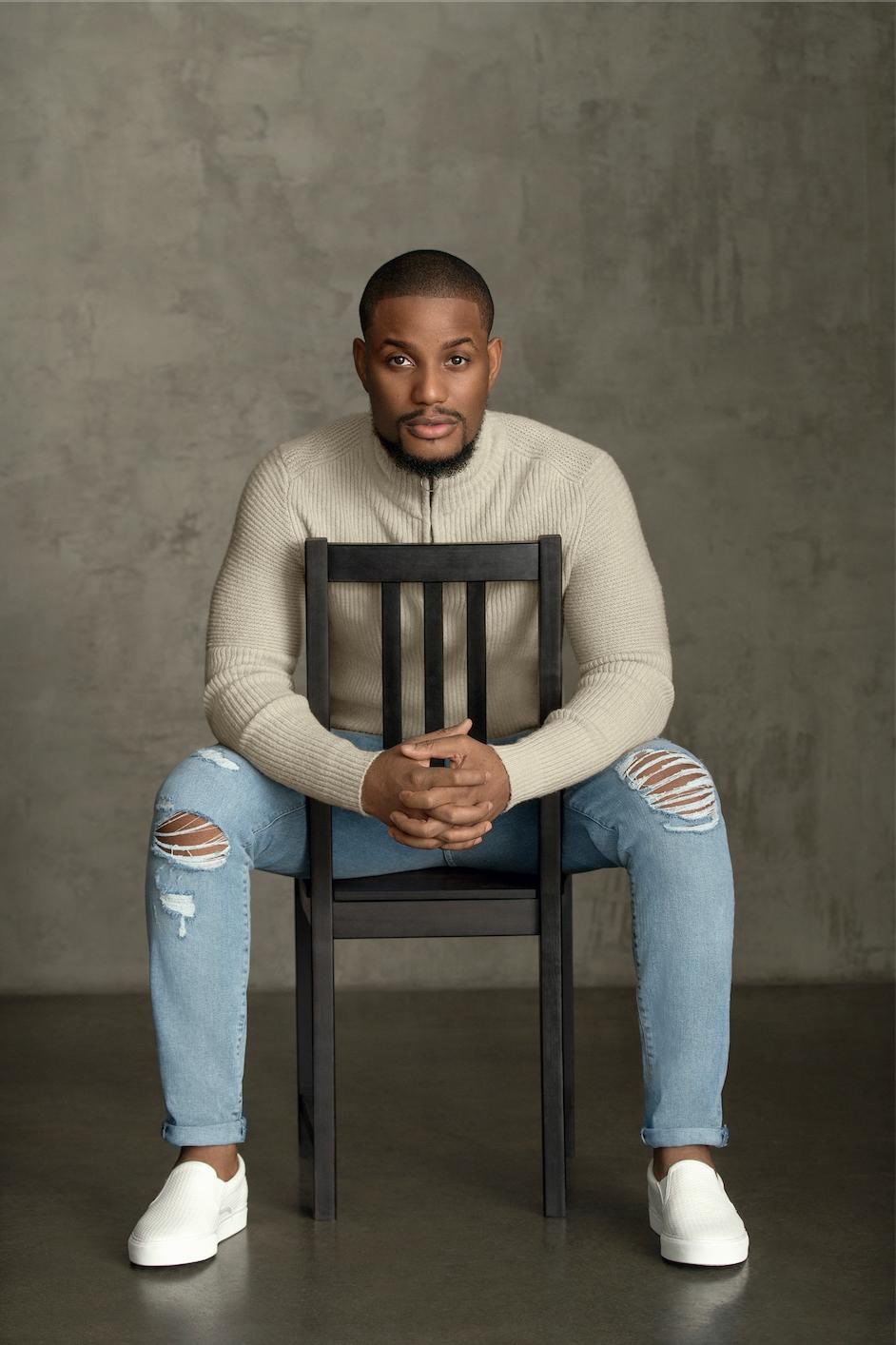 Alex Ekubo slays once again with a knit sweatshirt that is a tribute to the 90s. Sleekly supported by an equally great stonewash jean, the outfit is completed with a perfectly fitting white VANS sneakers. A solid 10/10 from Alex.
ALSO READ: Grammy Awards 2021: Check Out The African Artists That Won Their First Grammy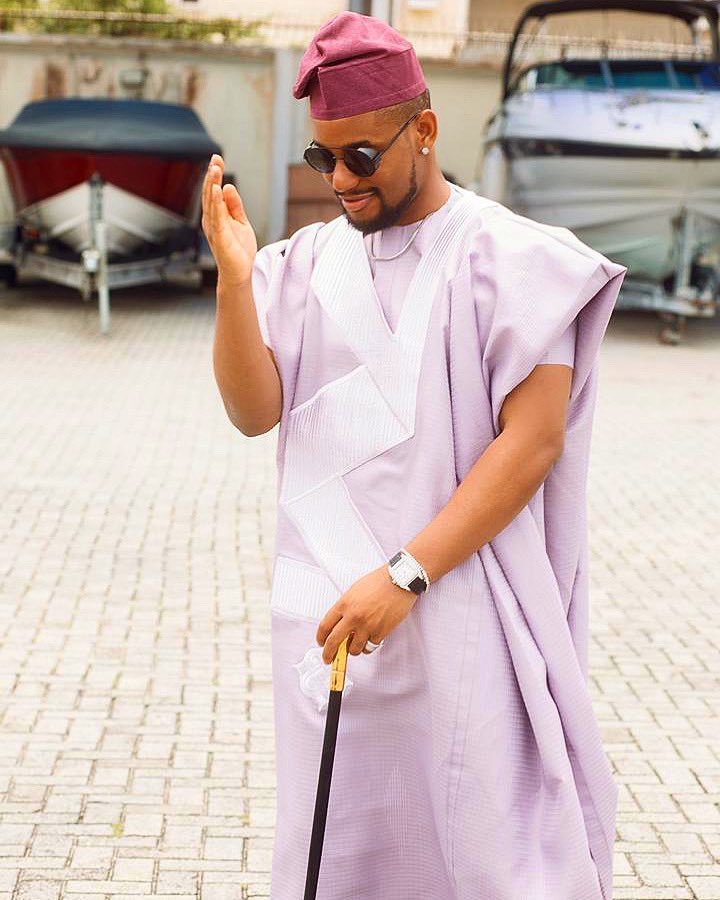 Posted on his Instagram page with the caption "Humble with a pinch of Kanye," Alex Ekubo shows his range in this one. This lilac hard-on Agbada meets its match with a befitting red Aso ofi cap. As usual, Yomi Casual delivers on this agbada, with the perfect embroidery to match. Oh, and Alex's walking stick evokes some beam of appreciation for great craftsmanship.
The King himself looks dapper in this epic simple but captivating blue suit. The blue suit fits perfectly with a white mocassin. Alex dons a white shirt which perfects the entire outfit.
More photos of Alex Ekubo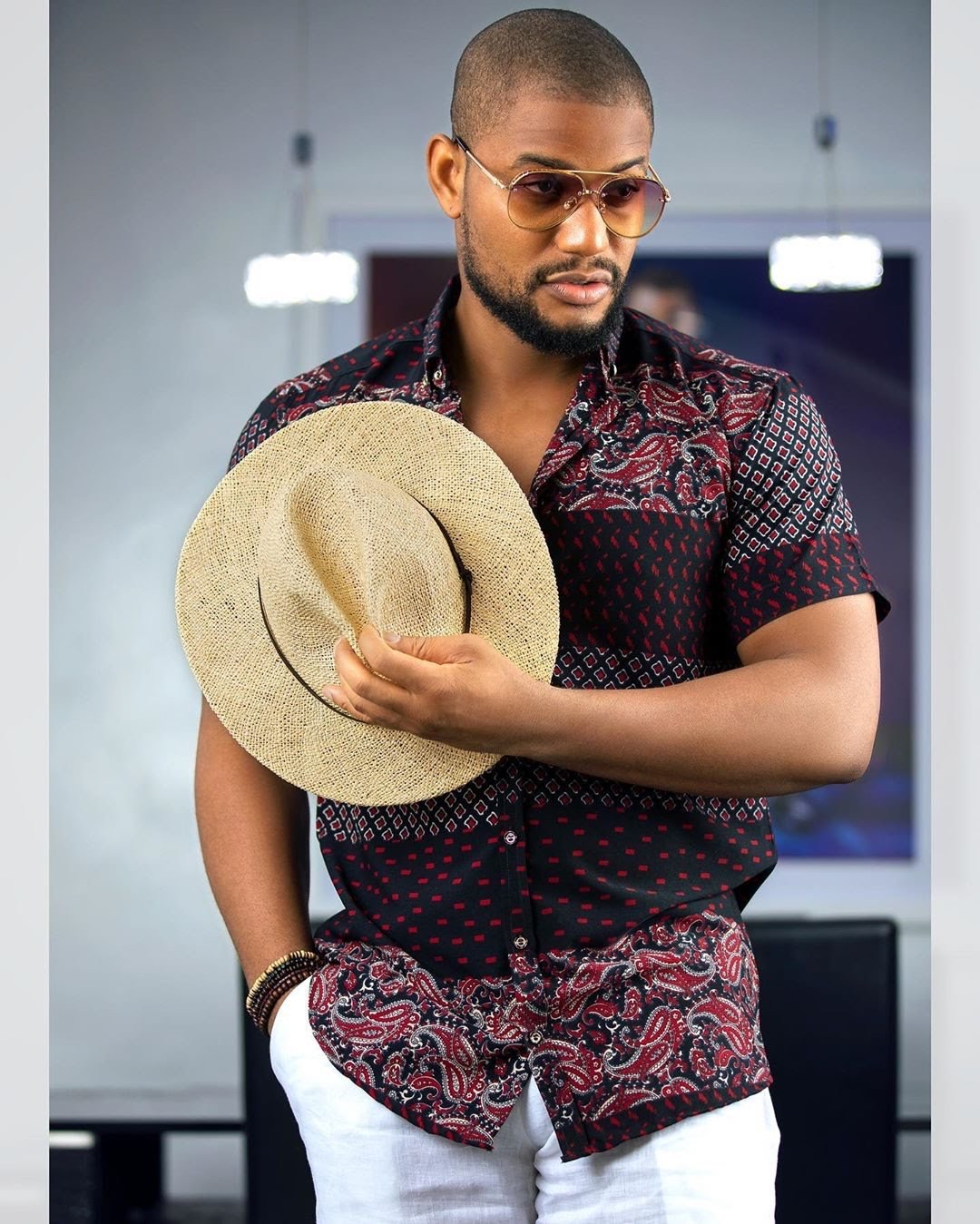 In this campaign for Aro, Alex turns up in his beach-style vintage shirt and chic white shorts. His dress is accentuated with his funky sunshades and super cool safari hat.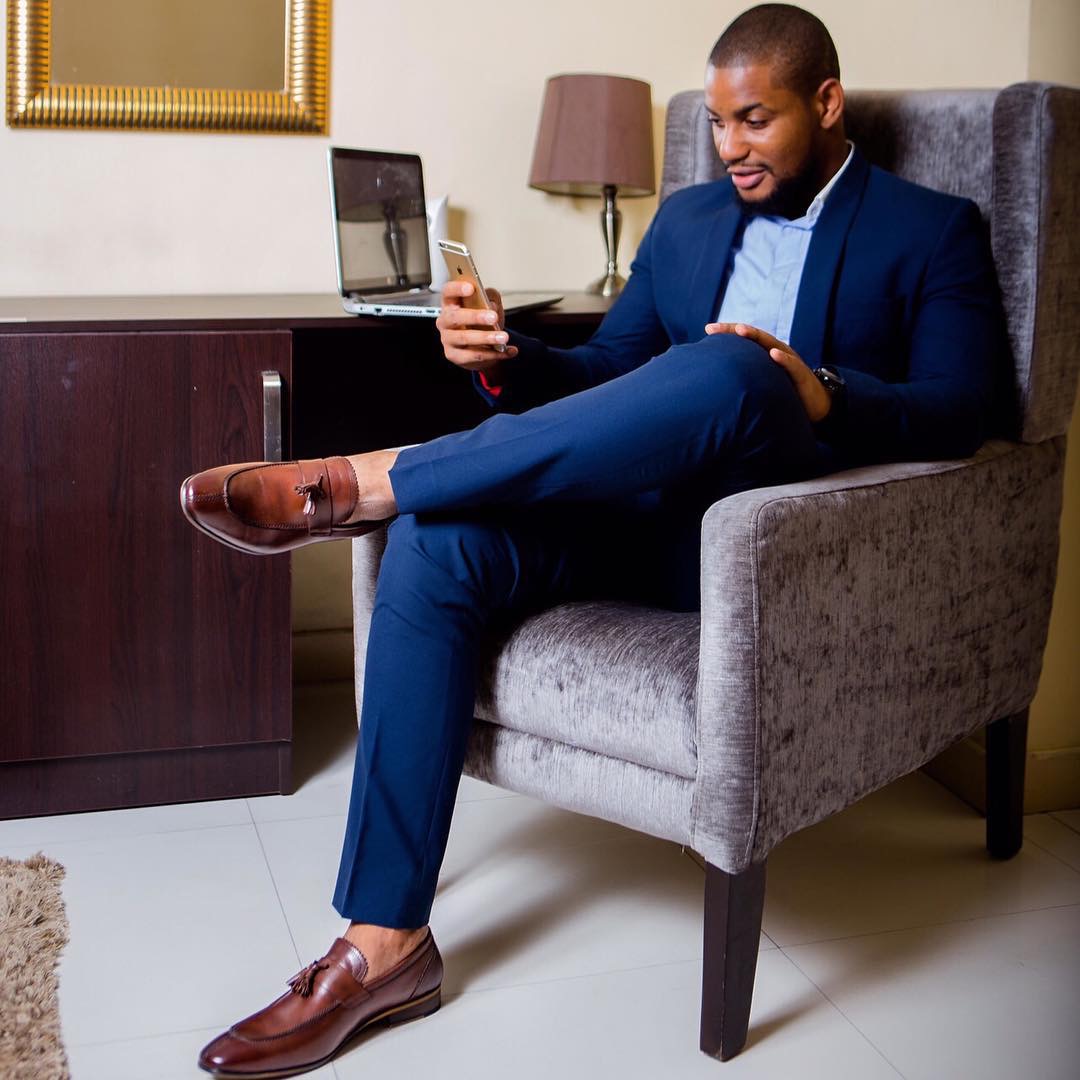 There has to be some connection between Alex Ekubo and blue suits. He comes up with another fashion masterpiece, this time wearing a pair of sleek Kamdora brown loafers. Whether it's a white shirt or a blue one, Alex will always bring his A game.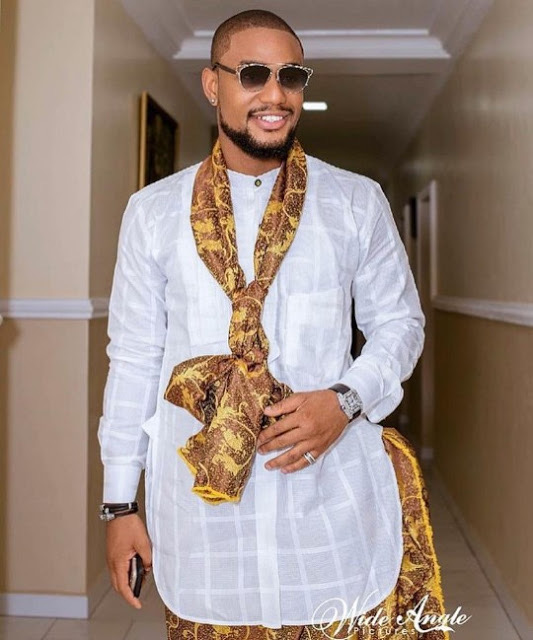 We do not get to see him wear native dresses often, but when Alex Ekubo appears in one, it is always a beauty. In this Ijaw-inspired outfit, Alex combines a white pattern top and scarf, coolly slotting in a patterned wrapper to match.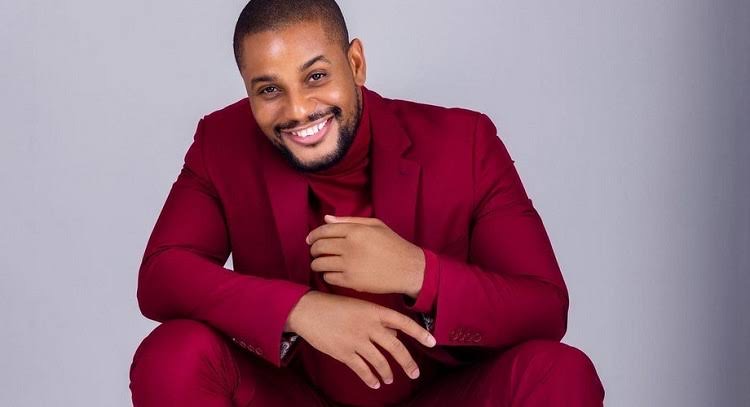 In this photo shot for Khali Kulture, Alex sets the bar high once again. His decision to keep it simple, wearing a red suit on a red turtleneck, will leave the ladies drooling. He always delivers with his dresses, and this is no exception.
Conclusion
Alex Ekubo's great fashion sense has certainly contributed to his fame and popularity. As an actor, he has been great, but as a model and fashion influencer, he has been outstanding. Who do you think should be our next Afrosapeur of the week? Do let us know your thoughts in the comment section and your fave might just be in the spotlight.