Spotlight On 10 Exceptional African Female Soccer Players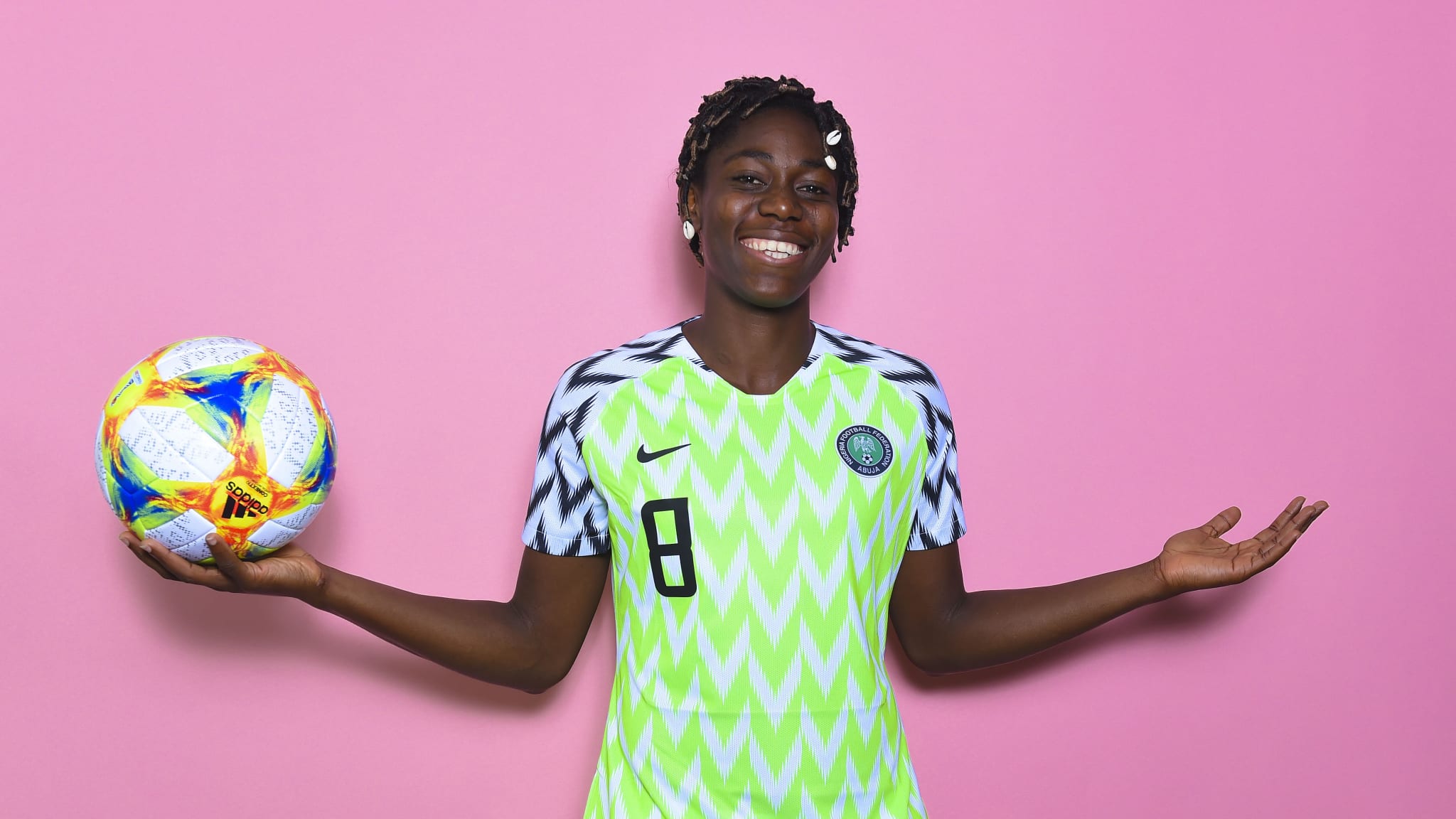 It is 2020 and soccer continues to grow at an unprecedented rate. Sadly, female soccer players still don't get as much attention as their male counterparts. Soccer for women in Africa has been in existence since the '70s. However, the audience has not grown as much as the audience for male soccer. Nevertheless, several African countries across the continent have produced great female soccer players. Some of these players display their incredible skills and talents locally and internationally. Today we want to beam the spotlight on the top 10 exceptional African female soccer players.
1. Asisat Oshaola (Nigeria)
Asisat Oshaola is Africa's best female soccer player. The Nigerian professional was born on October 9, 1994. She won the African Women's Player of the Year four times and was named the best player and top goalscorer at the 2014 FIFA U-20 Women's World Cup. Asisat Oshaola plays for the Nigerian national team, the Super Falcons. She is the second top scorer and the best player in the Super Falcons. Also, she has worn club jerseys for Liverpool ladies (2015) and Arsenal Ladies (2016). She is currently a player for FC Barcelona Femeni playing the forward position. In 2019, she was appointed the captain of Super Falcons.
2. Janine van Wyk (South Africa)
Janine van Wyk is a South African national and the founder of JVW Girls Football Development. Currently, she is playing for the top Scottish league, Glasgow City FC as a defender. Van Wyk represented her national team at the 2012 Summer Olympics, London. Being a record holder of the most capped player (male and female) in South Africa, van Wyk has 170 caps. Janine has also played for Monko Swallow Palace Super Falcons and Houston dash in the SA and represented SA in two Olympic Games.
3. Francisca Ordega (Nigeria)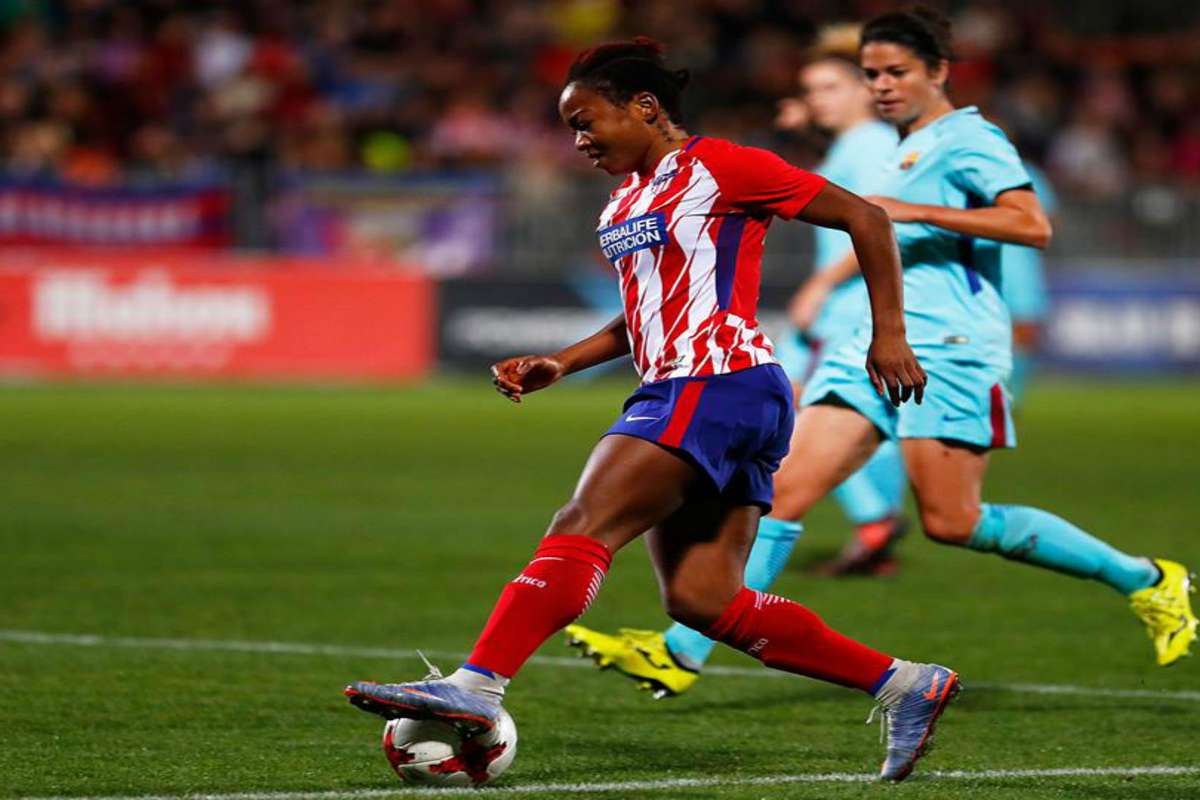 Francisca Ordega deserves a mention in the African best female soccer players list. She is a Nigerian striker who plays for a Chinese super league Shanghai Shenhua. She started her professional football career with Bayelsa Queen's football Club in Nigeria. Francisca is currently on loan to Sydney FC and Atletico Madrid before moving back to Shanghai WFC for a year. She has represented her national team at U17 and U20 in FIFA women world cup 2011 and 2015. In 2018, she won the woman of the match award in Ghana at the Africa Women Cup of Nations. Ordega scored her first goal after joining a Swedish football club known as Pitea IF.
4. Thembi Kgatlana (South Africa)
Thembi is currently playing the forward position for the Eibar club in Spain's Primera Division. She played for her national team and became the highest goal scorer, and won the player of the tournament award. She scored the first-ever goal for South Africa in the 2019 FIFA women's World Cup. Thembi also played for Houston Dash in 2018 and Beijing BG Phoenix FC in 2019. In Houston, she played alongside Janine van Wyk and Linda Motlhalo, both from South Africa. In 2018, Thembi won several individual awards including the best player in the Cyrus cup. She also won awards for African Women's goal of the year and footballer of the year. Among her individual awards are the best player and top scorer in 2018. Thembi Kgatlana signed for Benfica early this year.
5. Gabrielle Onguene Aboudi (Cameroon)
Gabrielle plays the position of a striker for CSKA Moscow. She comes from Cameroon and previously played for Rossiyanka back in 2015. Her team won gold at All-Africa Games in Mozambique and she was instrumental to that victory. She became the best player and also helped her team score the vital goal at London Olympic Games.
6. Genoveva Anonman (Equatorial Guinea)
Hailing from Equatorial Guinea, Genoveva is a top scorer for the national team, which she has been a member for 16 years. She played as a forward and was the first foreigner to win the Bundesliga top scorer award. She scored 22 goals that season. Anonman was also a top scorer when she got signed for USV Jena. Seems her feet are full of goals. She has won the CAF Women's Championship twice, both in 2008 and 2012.
7. Gaelle Enganamouit (Cameroon)
Gaelle is a forward player for Malaga CF. She is from Cameroon and is known for scoring the world's fastest goal in female soccer's history in just two seconds. Gaelle was the top goal scorer in the Swedish 2015 Damallsvenskan. However, she later got signed to Dallan Quan Jian Fc in the Year 2015. She won individual awards for being the top goalscorer in Damallsvenskan and African women football.
8. Doreen Nabwire (Kenya)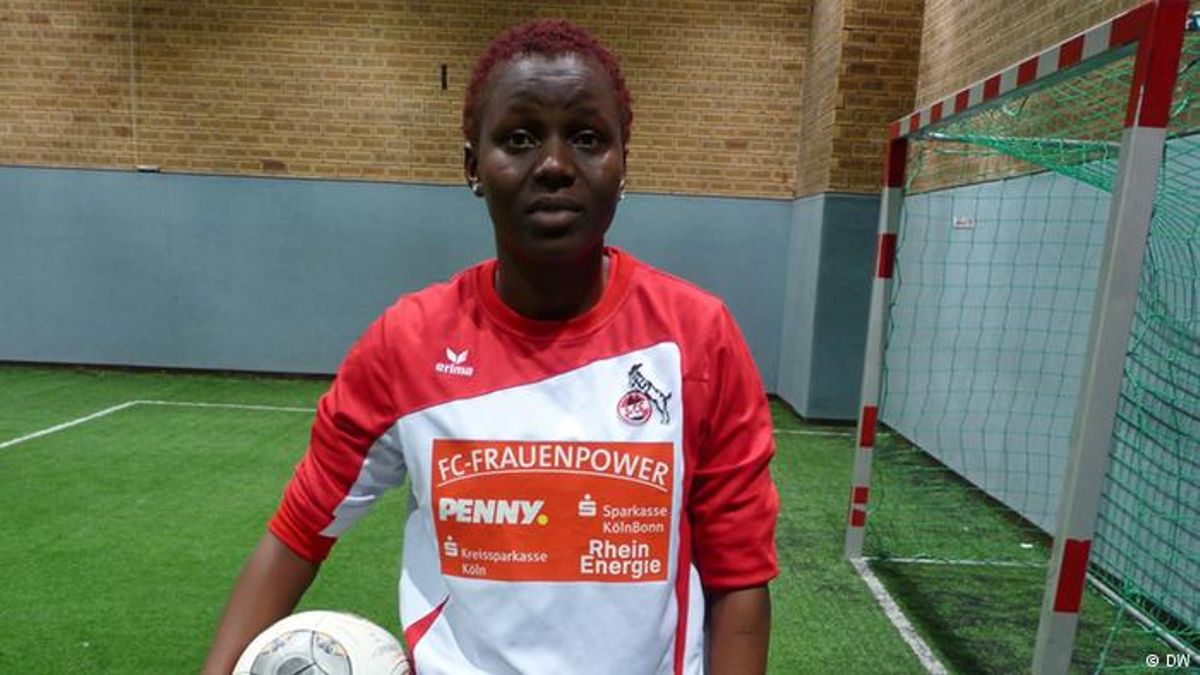 Doreen Nabwire is the first Kenyan female soccer player to play in the Frauen-Bundesliga, German women's Football League. She is the founder of Girls Unlimited—a community-based organization in Mathare—where she supports girls who love soccer. She played for Kenya's first professional women football club, Mathare United FC. In 2006 she became a world champion for FIFA street soccer. She became the top score for Werder Bremen in 2010 and a champion of Kenya's women championship in 2002 and 2012.
9. Ngozi Okobi (Nigeria)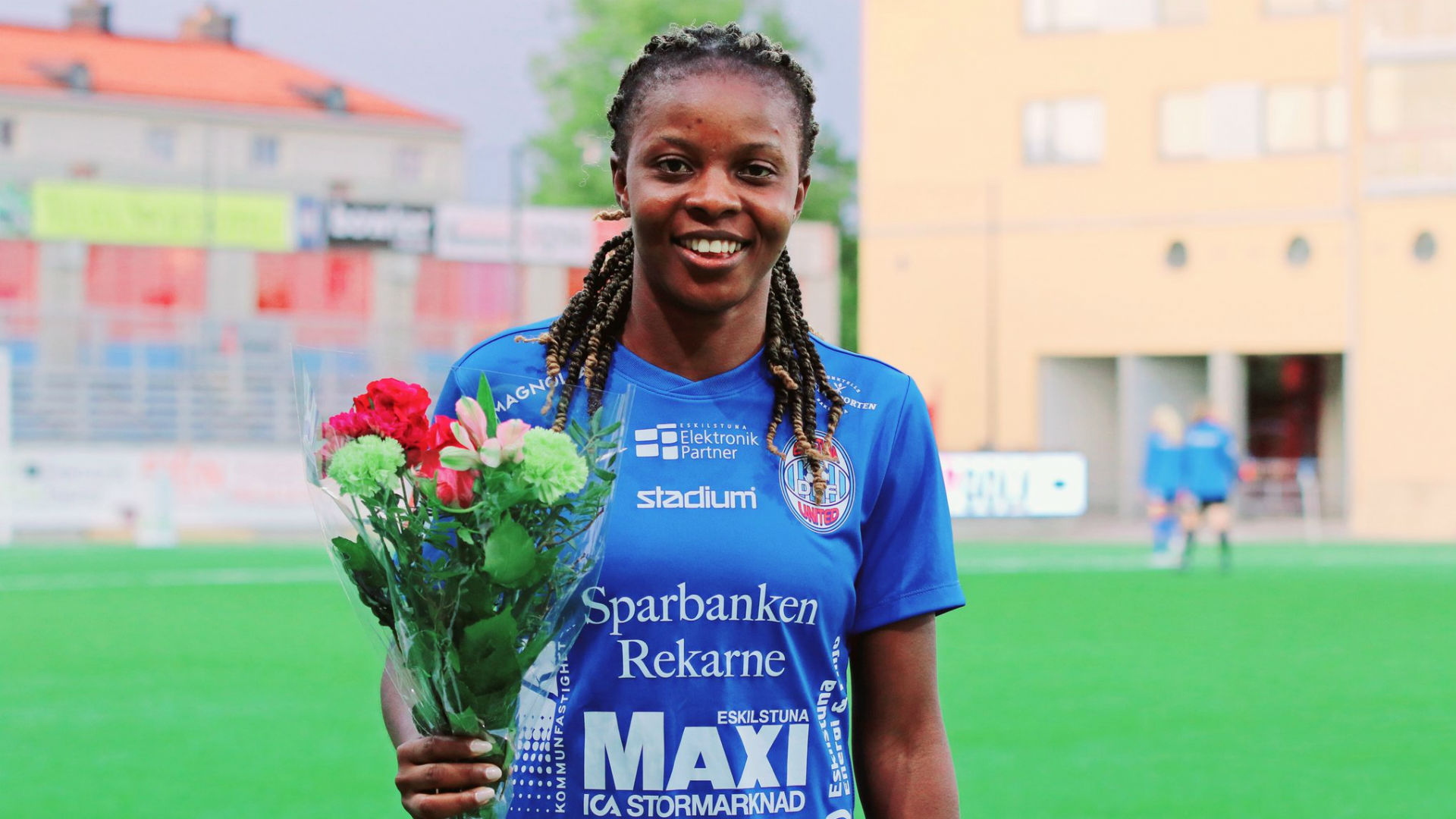 Ngozi Okobi is a professional female soccer player with the Super Falcons of Nigeria. However, she's a versatile player who can play different positions on the field. She played for the Super Falcons in 2010, 2012, and 2014 African Women's Championship. Currently, she is playing for Eskilstuna United as a midfielder.
10. Ange N'Guessan (Ivory Coast)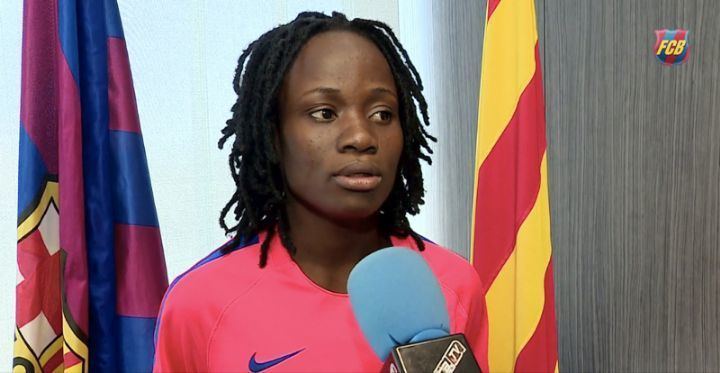 Ange is a female soccer player from Cote d'Ivoire playing the winger position. Her first appearance for the national team was on May 15, 2015. Currently, Ange is playing for Granadilla Tenerife. Previously, she had been playing for Gintra-Universitetas, FC Barcelona, among others. She has helped her team win many titles.
Conclusion
Over the years, soccer has been a game associated with masculinity. Female soccer players have proven that football is not just a male-dominated game anymore. Many women have risen above their limits to be among the best soccer players in the world. The growth and transition of soccer over the years has seen many European countries sponsoring and supporting female players, especially in African countries. We can't wait for the day when an African female soccer team will lift the women's World Cup. Is there any player we missed? Feel free to let us know in the comment box below.