Afronista Spotlight: The Humanitarian Works Of Christine Wawira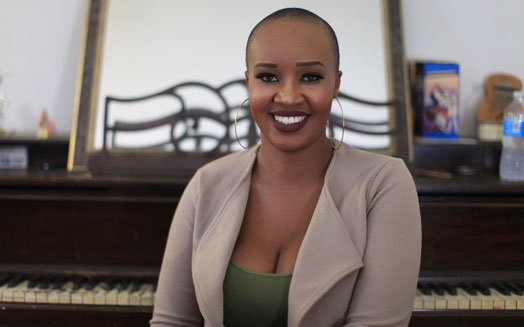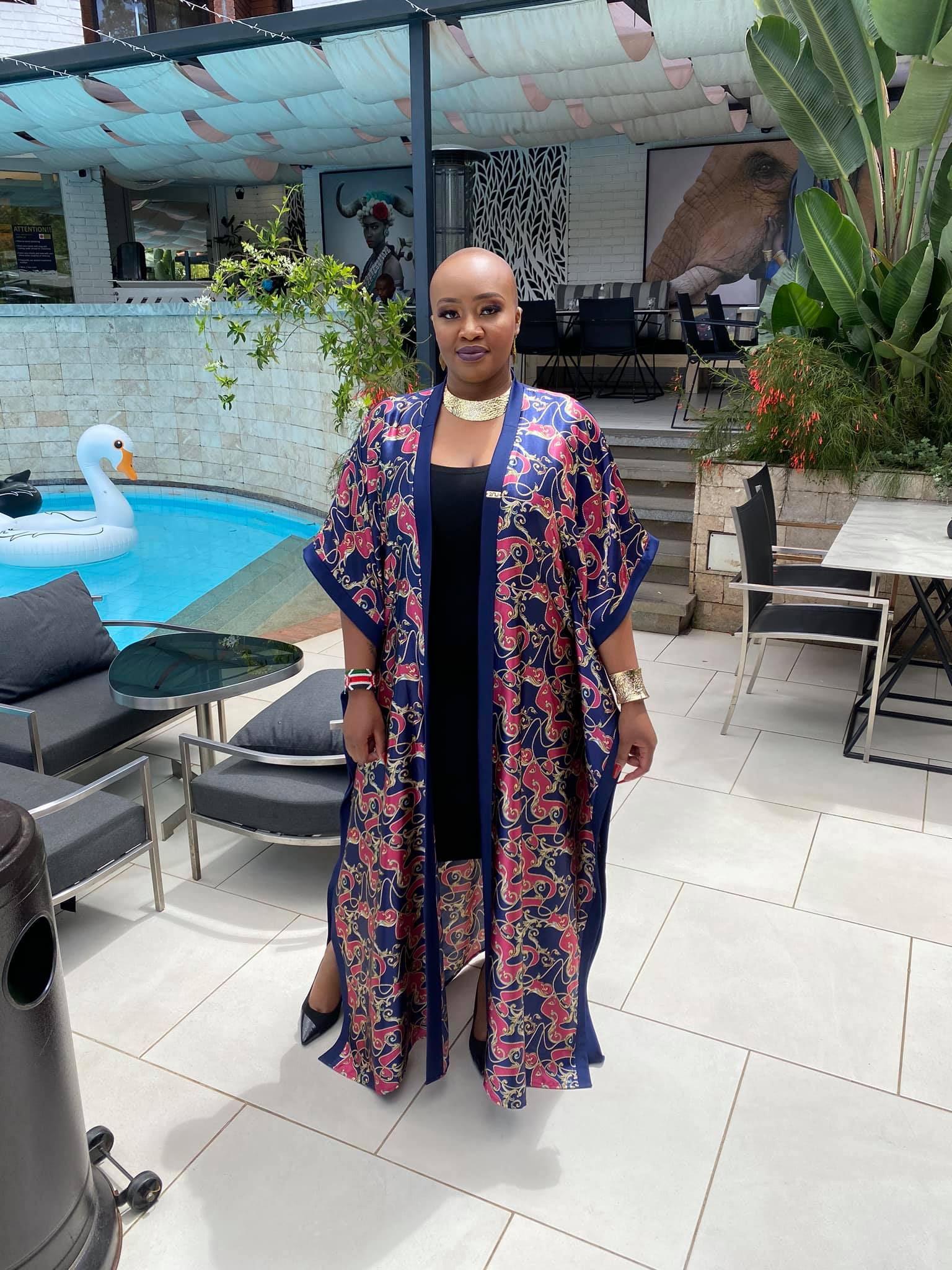 African women are revolutionizing the global perception of African fashion. Thanks to them, unique African styles, African prints, and African designers are gaining global recognition. Some of these women, who we call 'Afronistas', have also gone on to blaze the trail in other industries. One of these women is Christine Wawira, who is also in our spotlight this week.
Who Is Christine Wawira?
Formerly known as Naila Pierce, Christine Wawira is a Kenyan actress, fashion influencer, and humanitarian. She was born on December 20, 1987, in Nairobi, Kenya, where she lived until she migrated to London in 1994. Shortly after, she began attending Woodlands Park Primary School and Kensington Avenue Primary School. She landed her first role in a play at the age of 9 at Kensington Avenue Primary School. This was the school's production of Oliver Twist where she played the role of a milkmaid.
At the age of 12, she relocated with her parents and sister to Atlanta, Georgia. In High school, she joined the drama club in the hopes of getting rid of her shyness and meeting new people. It was there that she found a love for acting. She was also inducted into the International Thespian Society in her Freshman year.
After 2 years at North Cobb, she relocated to Moreno Valley, California where she attended Canyon Springs High School. She graduated with the class of 2006, and she has been acting ever since. She currently resides with her family in Hollywood, California.
Glowing Career and Filmography
Since making her debut in the short film Gilf, Christine Wawira has gone on to star in 17 other movies. She starred in the popular romantic comedy Hola America in 2014 before starring in several other movies, including Justice with Judge Mablean, Night Call, and Hacksaw. For her role in Night Call, she won the Best Actress award at the 2016 DEAR Awards.
Christine Wawira's Humanitarian Work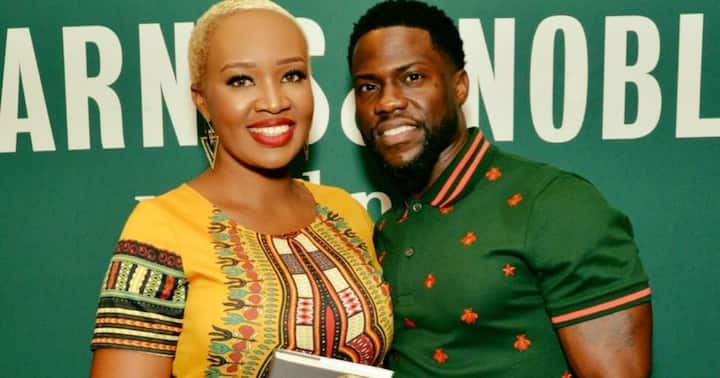 Christine Wawira never hides her humanitarian interests. In an interview with
The Standard
, she said,
"I'm a humanitarian at heart. I want to help people in this life. I want to leave my footprint on this earth. Childbirth is the most sacred moment of a human's life, and women shouldn't suffer or die during that time."
Ever since the birth of her first child, she has looked forward to helping Kenyan women get access to safe delivery methods. The US-based Kenyan actress is now on a mission to bring this birth technique to Kenya and eventually establish centers where waterbirth is an option for women all over Kenya. According to her, women in Kenya are eagerly waiting for the technique to be available in the country.
"I've been posting about this for years, and Kenyans have been very interested. They've been watching and asking questions. They are eagerly waiting for this to be available in Kenya. Many women have messaged me saying that they had easier labors because they were able to shift their perspective on childbirth after seeing my posts."
Losing her mother
Even those who help others to get better health often struggle with their own health. Likewise, while Christine Wawira is helping women to get safe delivery, death hit her hard. On Boxing Day of December 2020, her mother, Mariam Wanjiru had a cardiac arrest and was rushed to the hospital. Consequently, she spent forty minutes without a pulse. Narrating the incident through her social media the actress said,
"Sadly she has an anoxic brain injury and bleeding in her brain from the lack of oxygen and her organs were shutting down. The doctor said she has a one in a million chance of making it out of this situation and if she did, she will be in a vegetative state."
Eventually, the family made the tough decision of letting her go on December 29. According to Wawira, her mother had just moved in with her and her two kids. At that time, the family set up a GoFundMe page to handle the expenses of the burial.
Christine Wawira's Exquisite Styles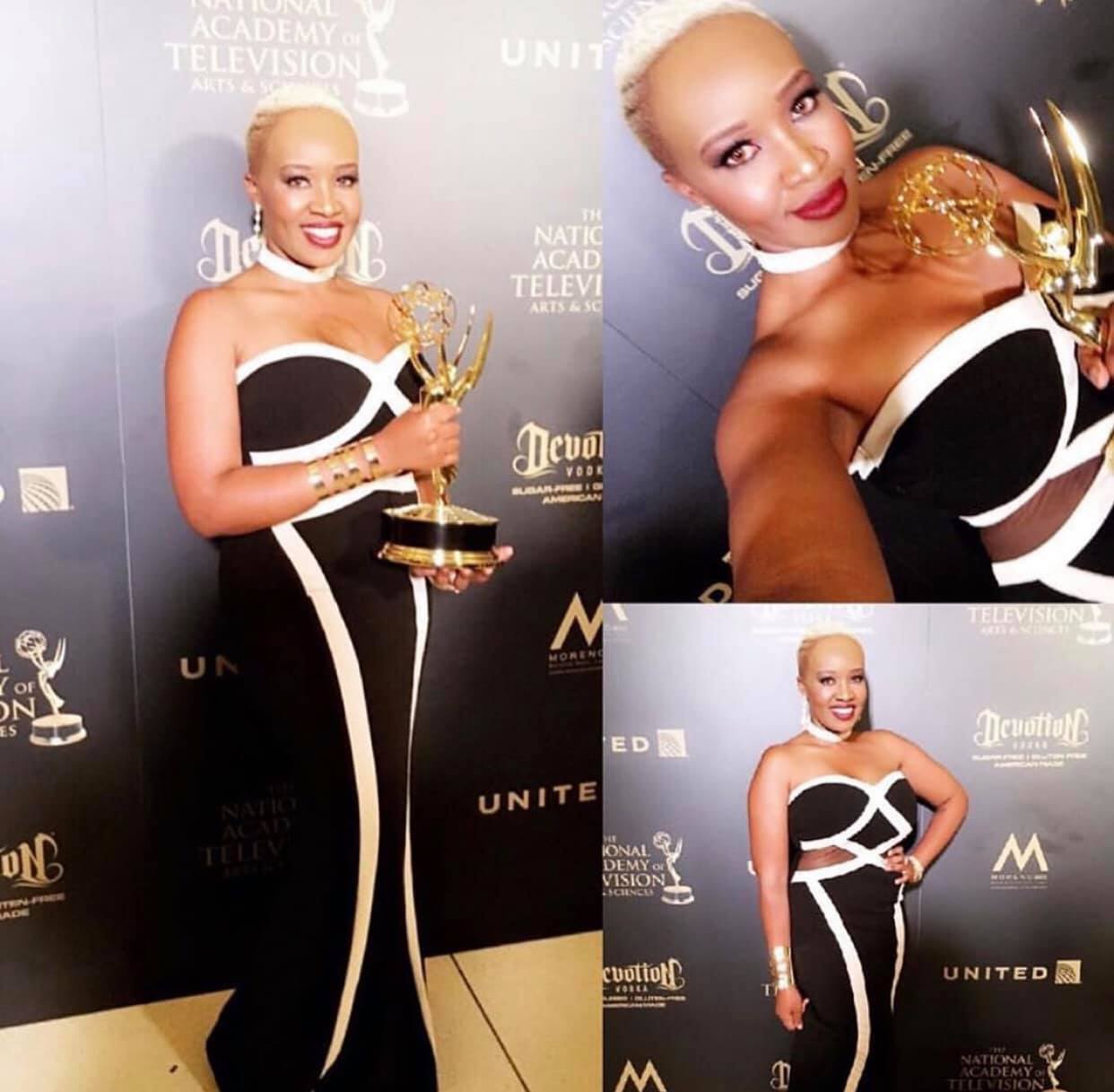 We kick off with this black and white ball dress worn by our Afronista to the 2019 National Academy of Television Awards Gala. It is a faultlessly formal, chic gown which is perfect for galas. This gown's design stands it out as a perfect work of art.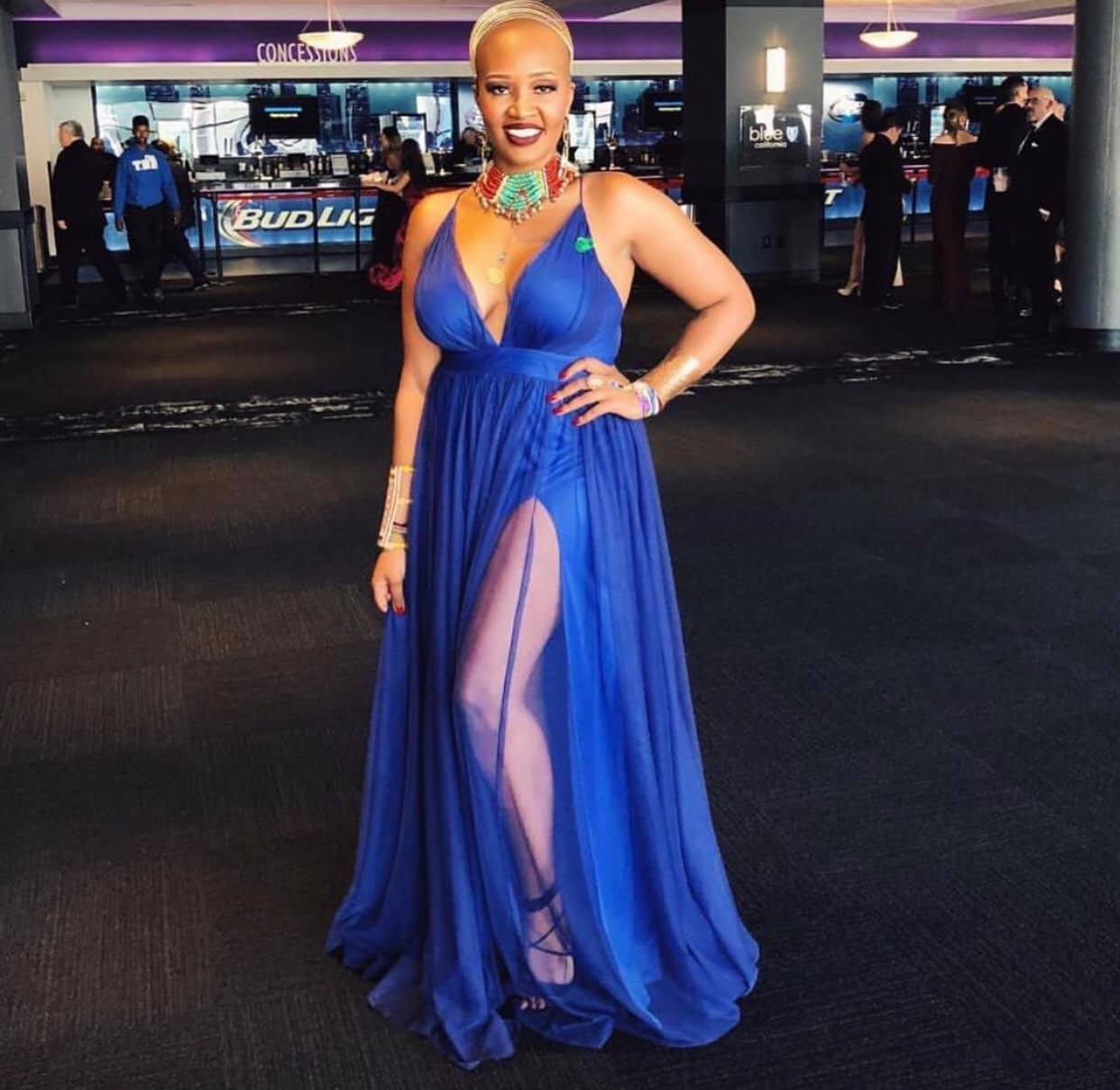 This blue dress worn for a movie premiere is the perfect fit for the occasion. The blue silk fabric blends perfectly with her skin tone, producing a unique combo.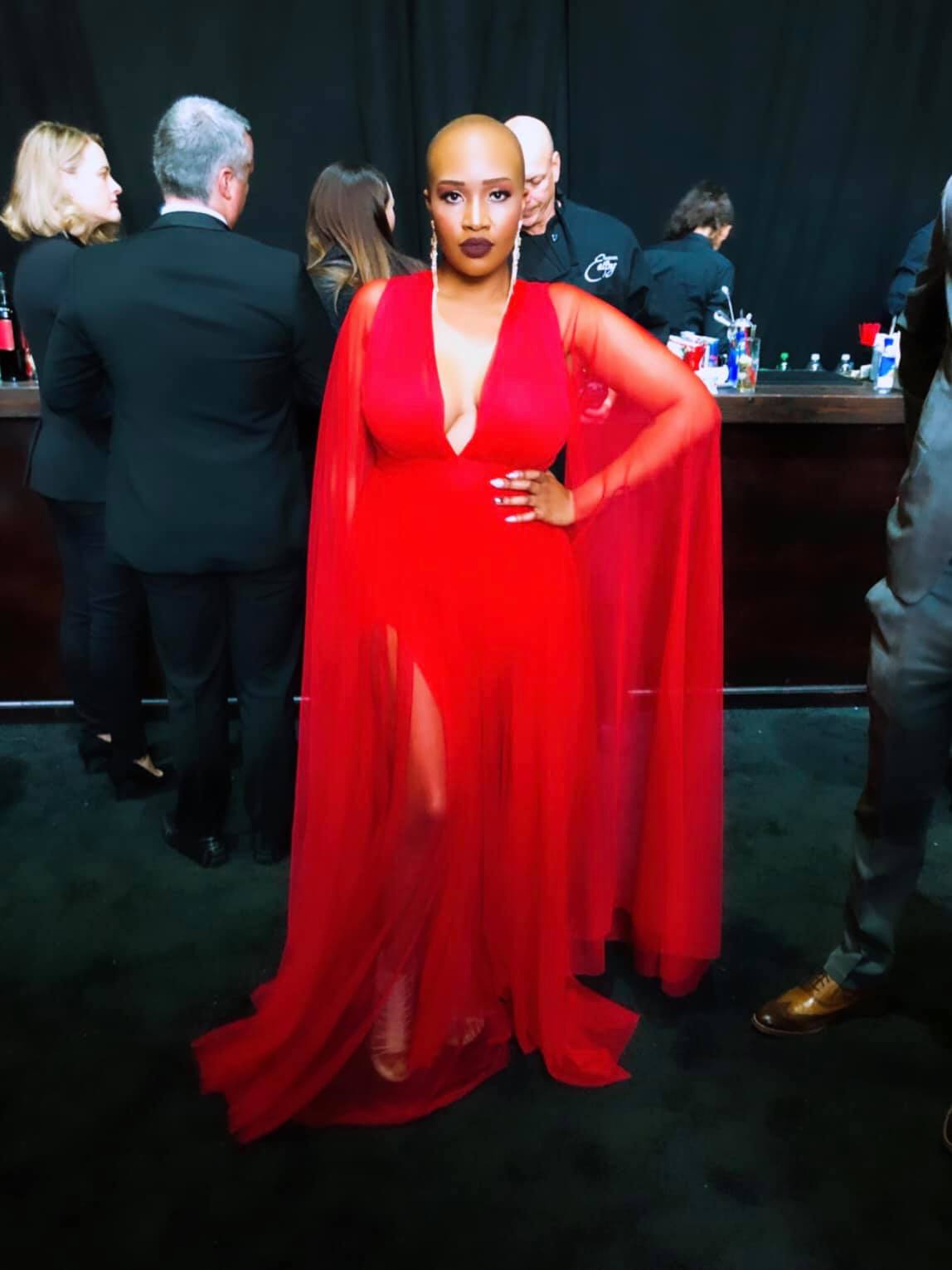 You will agree that when it comes to gowns, Christine Wawira deserves her flowers. Here is another perfect gown (this time red). Once again, silk helps in producing a masterpiece. Try not to stare too much at the deep cut down her chest.
African Styles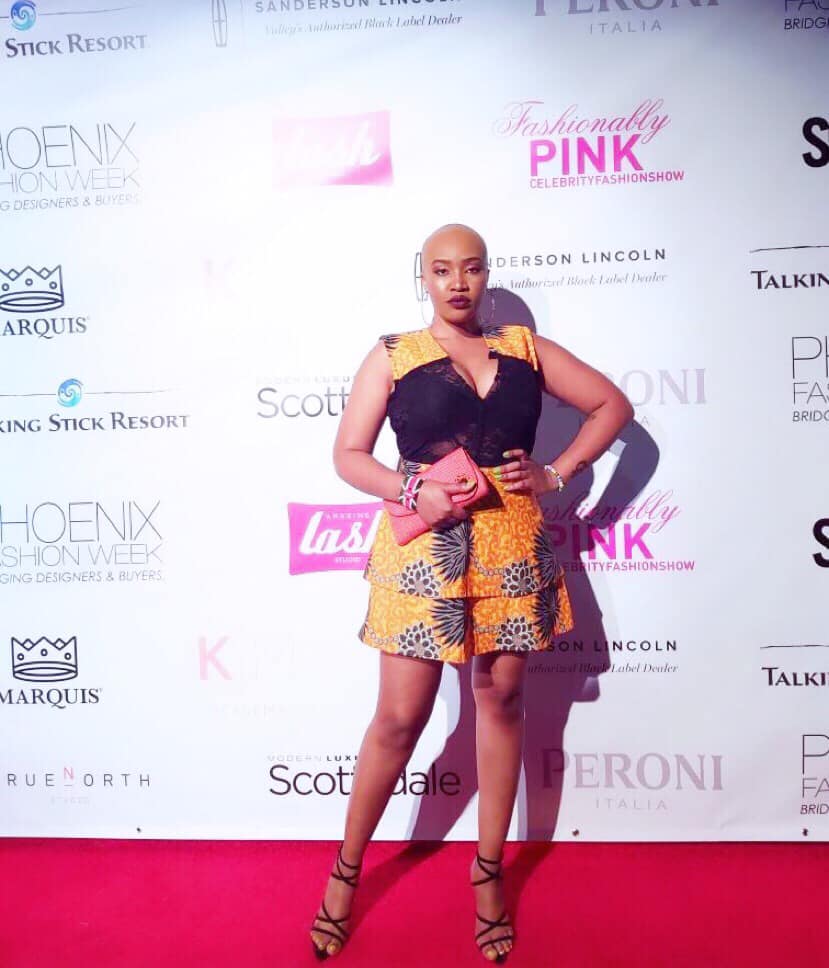 The red carpet Queen strikes again, this time in an Afro-themed dress. This Afro-theme features abstract motifs imprinted on a yellow skirt with a black lace bodice. The hand straps of the blouse are made of African prints that perfects this work of art.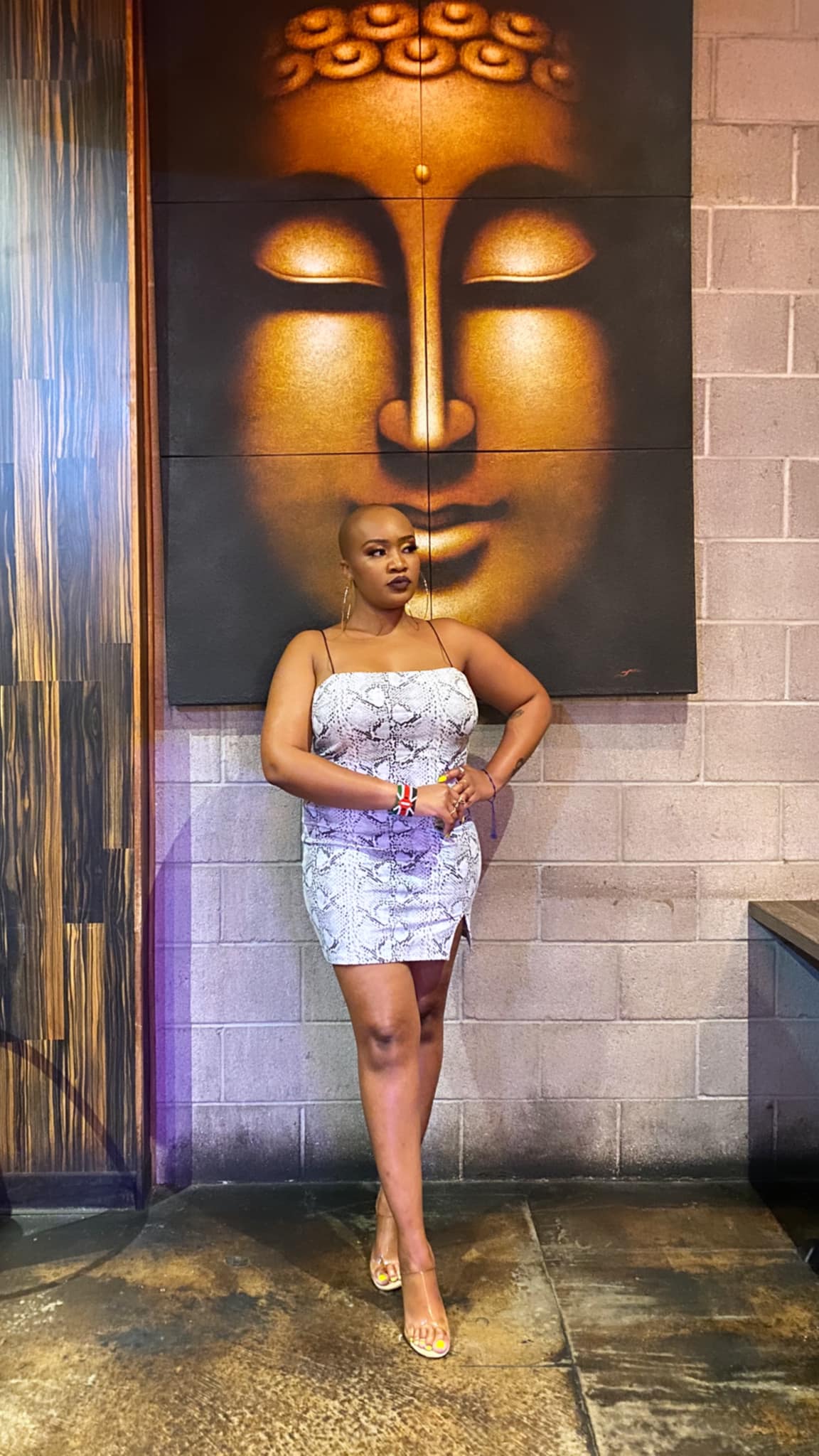 Christine brings her A-game to an art exhibition, yet again. This gown, made of African prints, blends excellently with the designs of the background.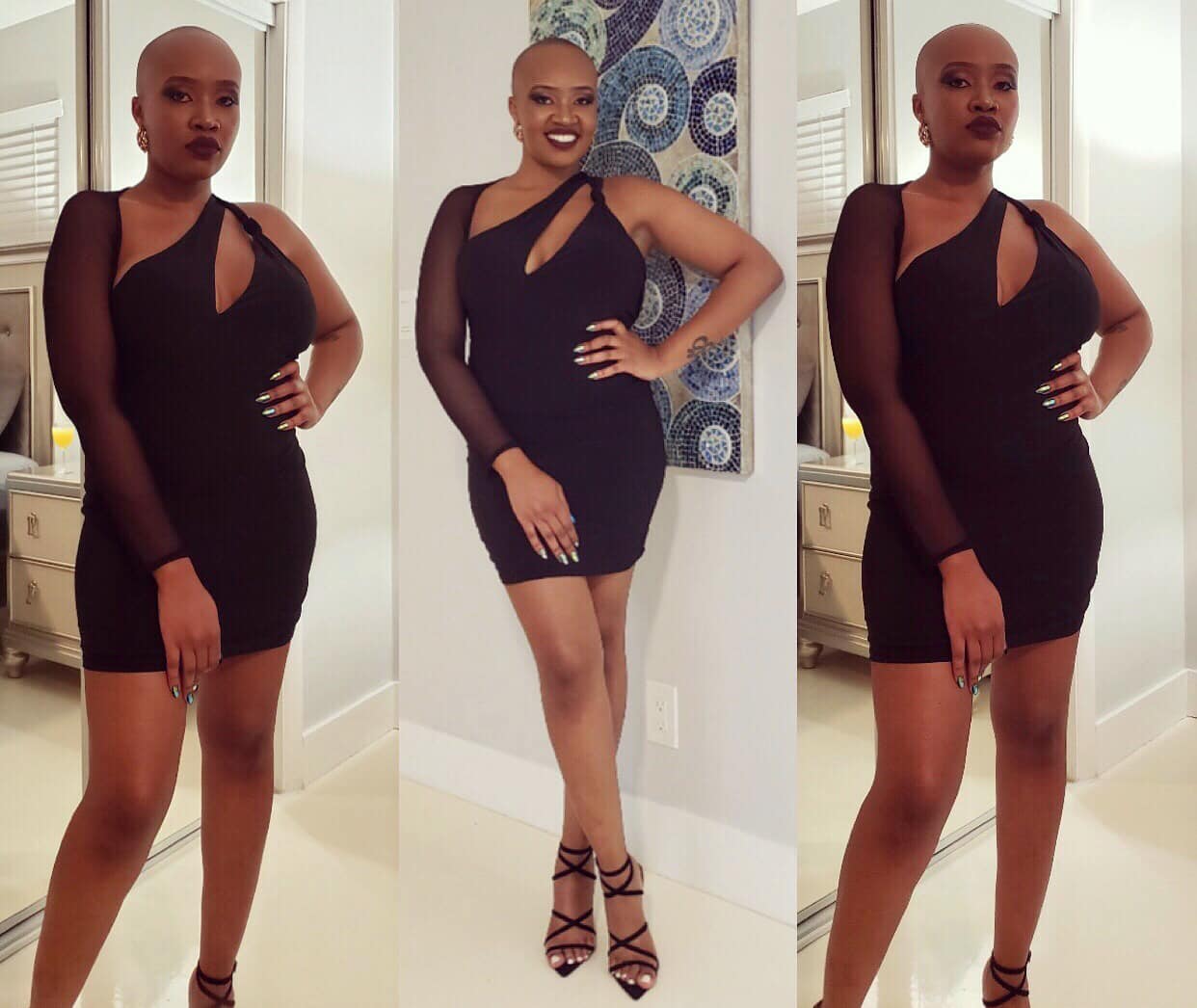 This simple yet classy gown is the perfect fit for several occasions. Be it an exhibition, a gala, the office, a party, you cannot go wrong with it. Arguably the most unique feature is the one-arm long sleeve and the crescent cut around the cleavage.
Casual Looks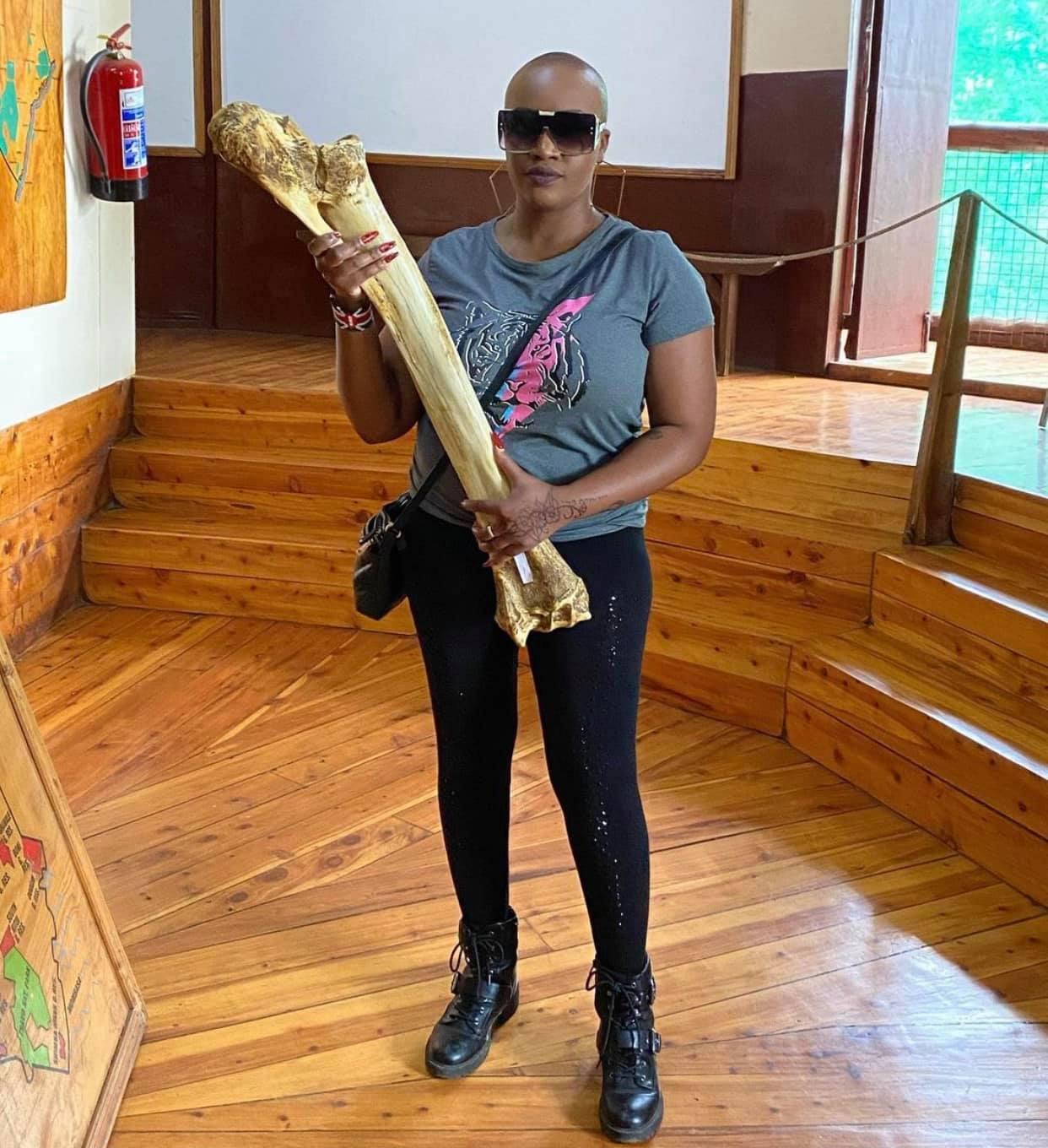 Away from the more serious outfits, Christine Wawira steps out to the animal museum in a simple shirt and jeans trousers. She wraps the look with thick high-cut hiking boots. Casual has never looked so cool.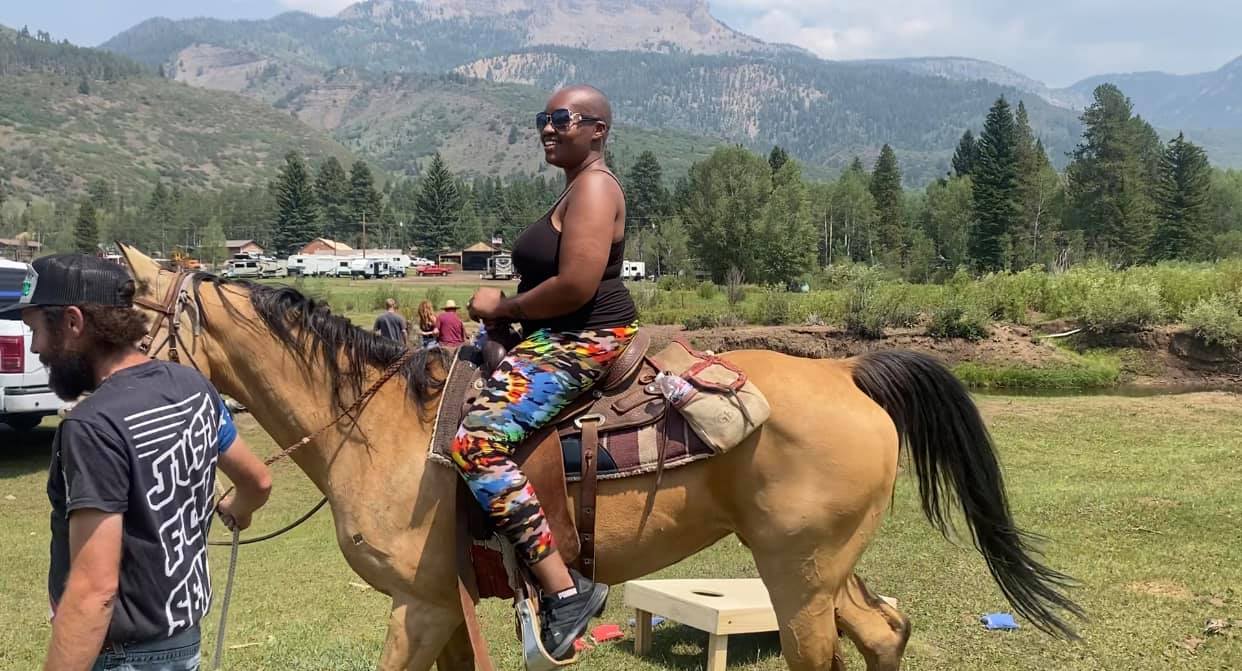 Christine Wawira loves the wild, doesn't she? Here is yet another simple outfit that fits perfectly with the occasion. While the cheerful actress takes care of others, she doesn't forget to take care of herself too.
Conclusion
We are always on the lookout for African divas who unapologetically flaunt their African heritage through their outfits. If you know anyone you feel should make our next edition, feel free to let us know in the comments section. We hope that Christine Wawira inspires someone out there to try African fashion.