Afronista Of The Week: Kaone Kario Is Not Afraid To Flaunt Her Age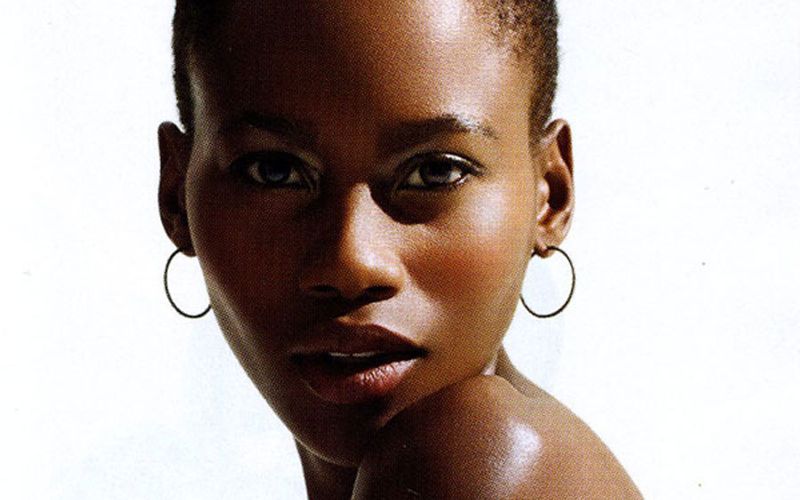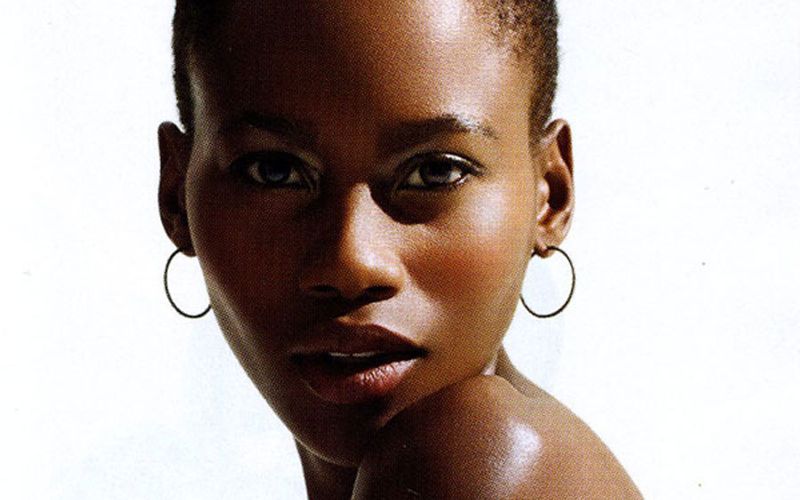 Our Afronista of the week. Kaone Kario, was only 19 when she made history. She became the 2005 M-net Nokia Face of Africa, the first person from Botswana to receive the award. Interestingly, the win came with a modeling contract. This marked the beginning of a flourishing career for her at a tender age. Regardless of her age, youth and inexperience did not hold her back.
She embraced the challenge with youthful vigor. In her journey, she has shown class and an edgy fashion sense. Kaone Kario flaunts her African roots, especially with her daringly short natural hairstyle. She rocked the short afro look even before it became a 'thing'. This is a tale about a young girl from Botswana who became one of the world's top models.
Kaone Kario Coaches Aspiring Models
In November 2020, Kario announced on her Facebook page that registration was open for a professional modeling workshop in Botswana. Coordinating the workshop was her modeling agency (Creative Chaos) and a local talent management company, Mos Syde. The head of Mos Syde is Safie Sekgwa, an expert in grooming media personalities and directing pageants in Botswana. Kario further said on the workshop's Facebook page that she wanted to use her experience to assist models to build a rewarding career.
''I am proud to announce that in association with Creative Chaos and Mossyde, I will be hosting a modeling workshop across Botswana at a date to be determined soon. The purpose of the workshop is to use my professional experience in modeling and coach you the aspiring model on how to build a rewarding and sustainable career as a professional model.'' Looking forward to engaging with you as we build our local modeling industry.''
Challenges Faced by Models in Botswana
The modeling industry in Botswana is still in its fledgling stage. Consequently, models work under less than ideal conditions and earn little for it. In addition, they lack the skills to brand themselves and harness the power of social media to establish a presence.
Without adequate skills, they stand little chance of nailing lucrative deals. But Kario is an international model who has been on the covers of leading publications such as Cosmopolitan, Glamour, Elle, and others. Hence she was more than qualified to coach such a workshop.
Kaone Kario's Background
Kario was born in Maun, Botswana in 1986. When she was 19, it was her dream to study medicine at the University of Botswana School of Medicine. However, to her delight, she won the Nokia 'Face of Africa' competition. Interestingly, Kario attended the audition under the impression that the winner would become a presenter on K-TV. Her mind was not on modeling at the time. She wanted to be on television.
The M-Net Nokia Face of Africa award came with a contract worth $125,000 with Storm Management Models. So, following her win, Kario settled in Cape Town. She was the Face of Nokia during the Cape Town fashion week. Thereafter, she modeled for leading brands such as Woolworths, Nivea, Edgars, and Mr. Price.
She also studies television and film production techniques and obtained a diploma. In 2009, she appeared on scouting shows for Nokia Face of Africa, and in 2010 she hosted the grand finale. That same year, she was a finalist in the SABC3 Top billing presenter search.
Move to New York and other interesting facts about Kaone Kario
In 2011, Kaone Kario signed up with Wilhelmina Models in New York and relocated. She became an international model and brand ambassador for Nivea Global. After 10 years in the United States, Kario returned to Cape Town where she now lives. The model had her debut in the acting arena by appearing as Leano in the Vuzu Amp drama series aYeYe that was on DSTV. She is now 35 years old and is still single. Her name Kaone has a Tswana origin and means 'Through God'.
 Kaone Kario's Fashion Style
Kario favors contemporary, cutting-edge looks with dramatic accessories. She rocks her natural hair in a chic and stylish way. Below are some of her most striking looks.
 Stylish Short Natural Hair Looks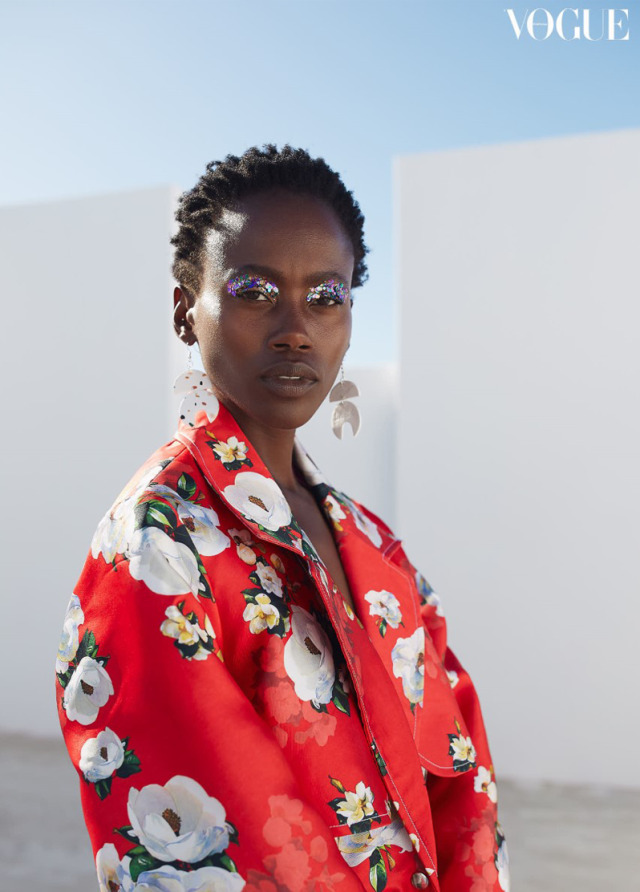 This talented model demonstrates that short hair is not difficult to style. Simply using your finger to form curls can be eye-catching. Dangling earrings and sparkling eyeshadow complete the look.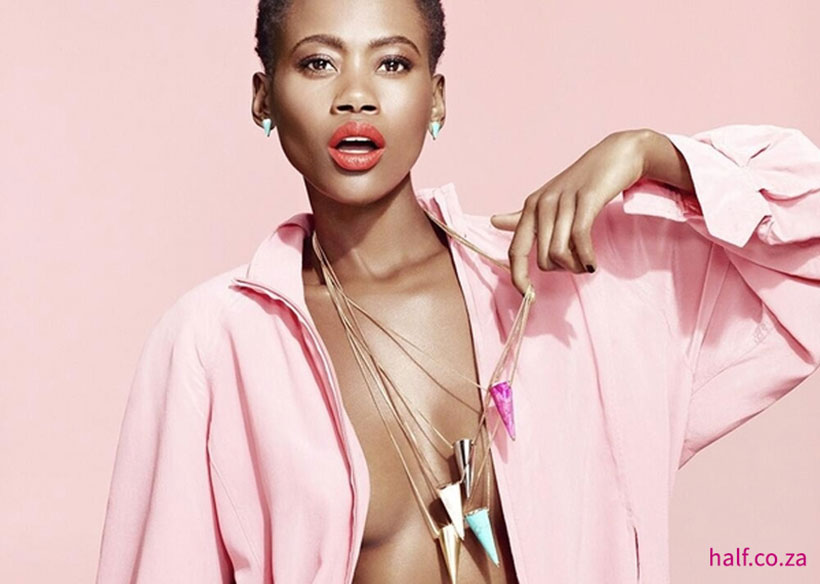 Supermodel Kaone is in her signature short hair. She adds a bold touch to her look with a popping lip color that contrasts the baby pink top. The collection of chains is glamorous and unique.
Kario in trendy Jewelry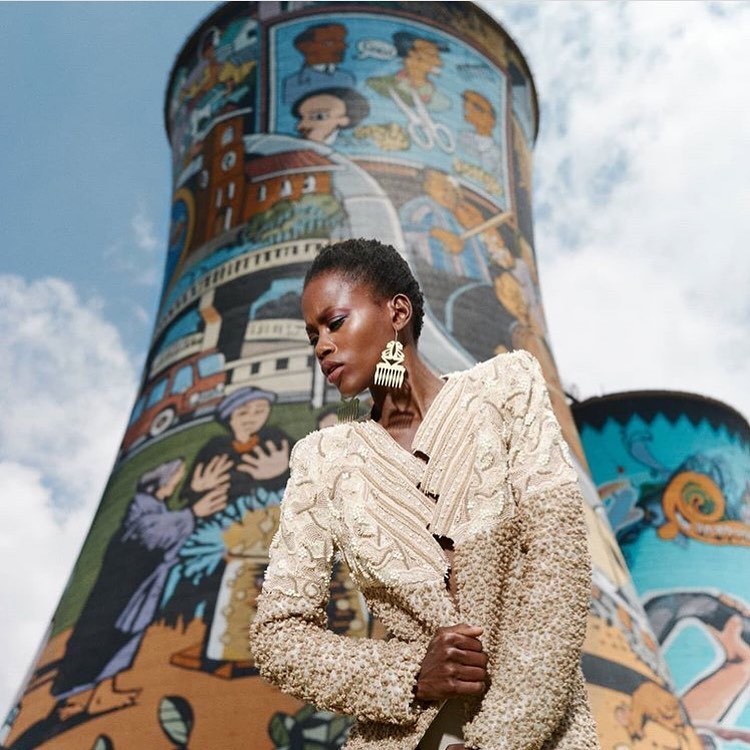 In this look, the sides of Kario's natural hair are sleeked back in an eye-catching silhouette. The boho comb-shaped dangling earrings complement the textures of the cream jacket beautifully.
Kario in Striking Jewelry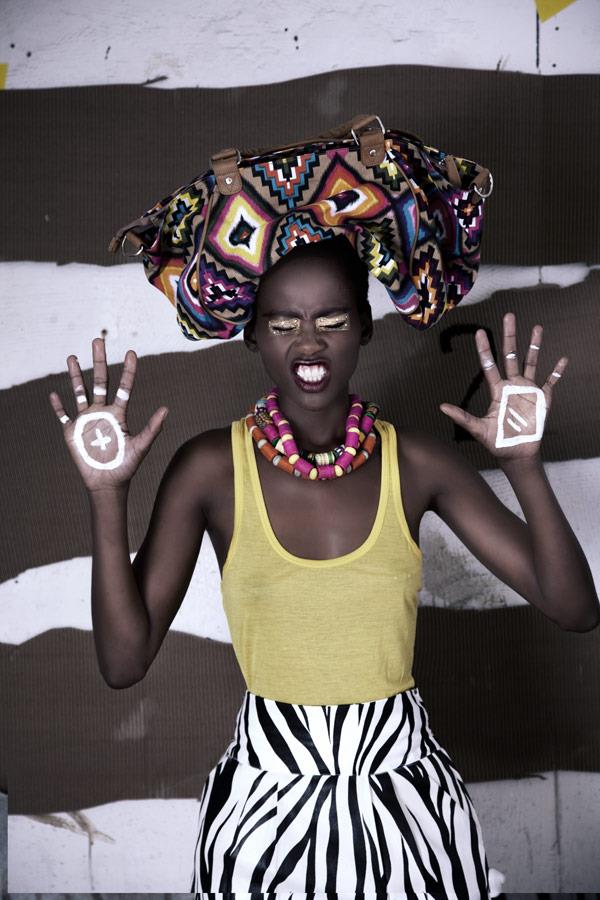 Colorful beads are great for adding drama to an ensemble. Kario adds 3 strands of beads in contrasting colors giving her outfit a boho-chic look.
Rocking Cool Braids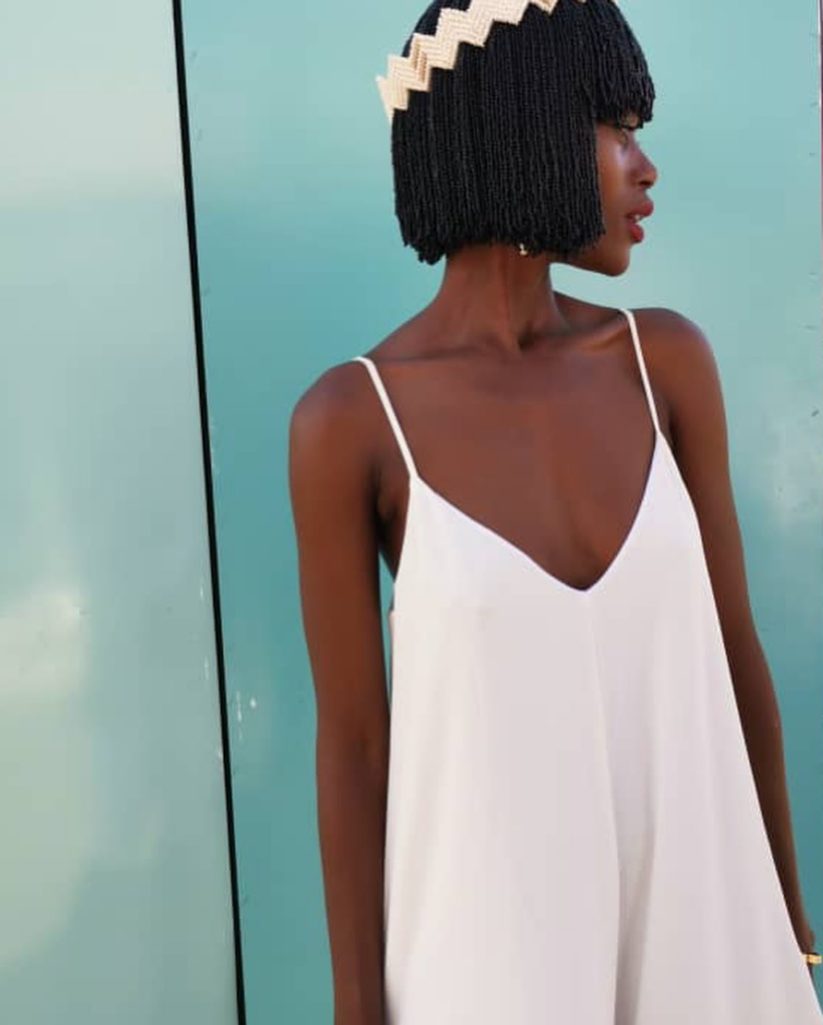 Here, the model opts for a protective hairdo by styling her hair in minute twists. The chin-length bob is classic and elegant. She tops it with a beaded crown that matches the cool, brilliant white sundress.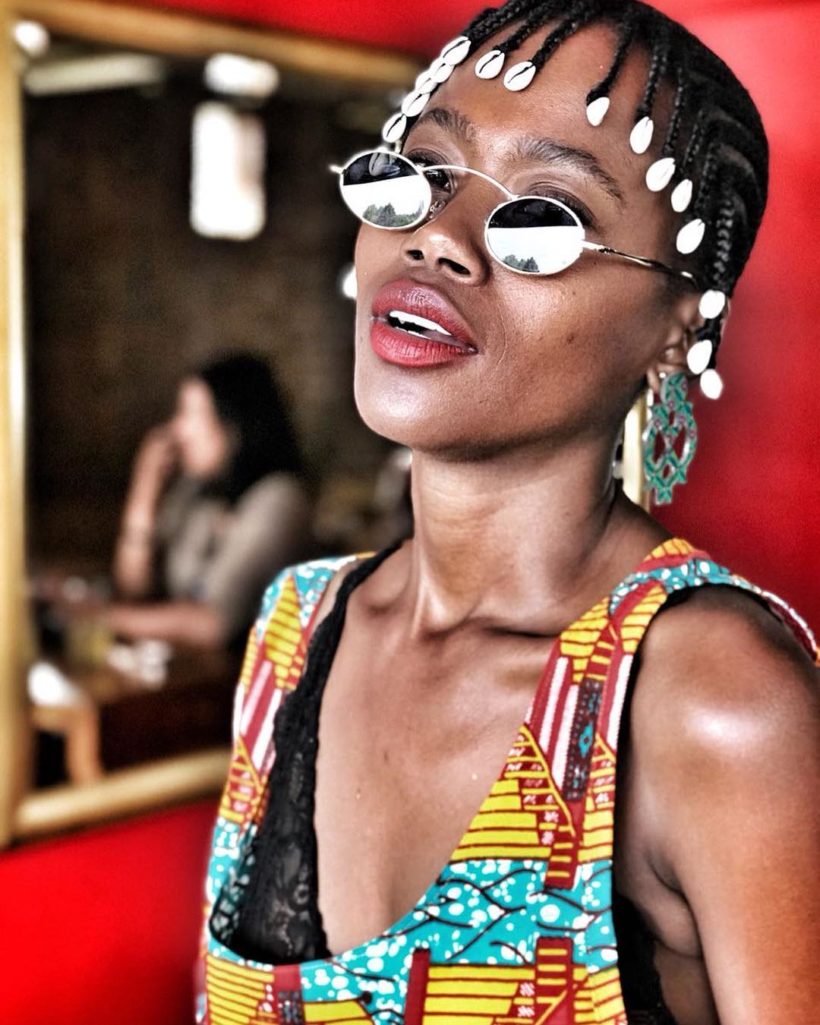 Obviously, Kario is one of the celebrities that feel more comfortable in simple attire. In other words, the beauty of her style is the simplicity. This fun braid has cowries attached to the fringes. It's casual and laid back, perfect for a weekend hangout.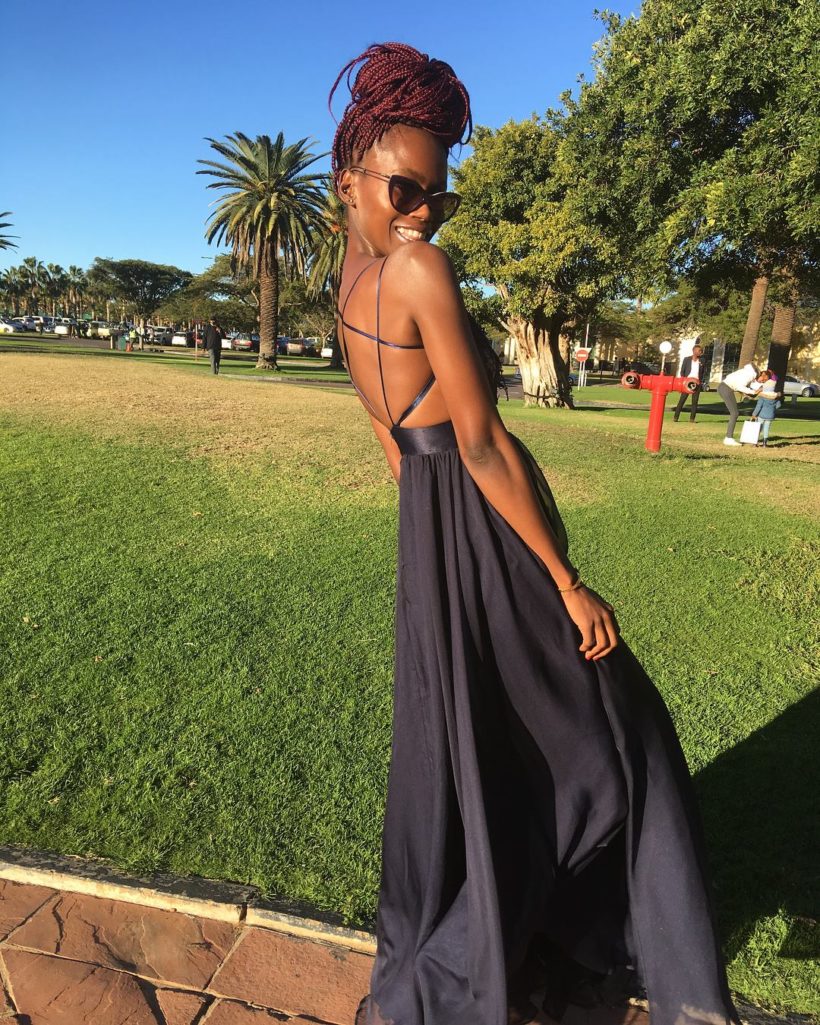 Above is an elegant braided updo that shows off the nape and the intricate pattern of straps on the model's back. This is a great protective style if you have natural hair. Its greatest advantage is that of low-maintenance.
Lacy Looks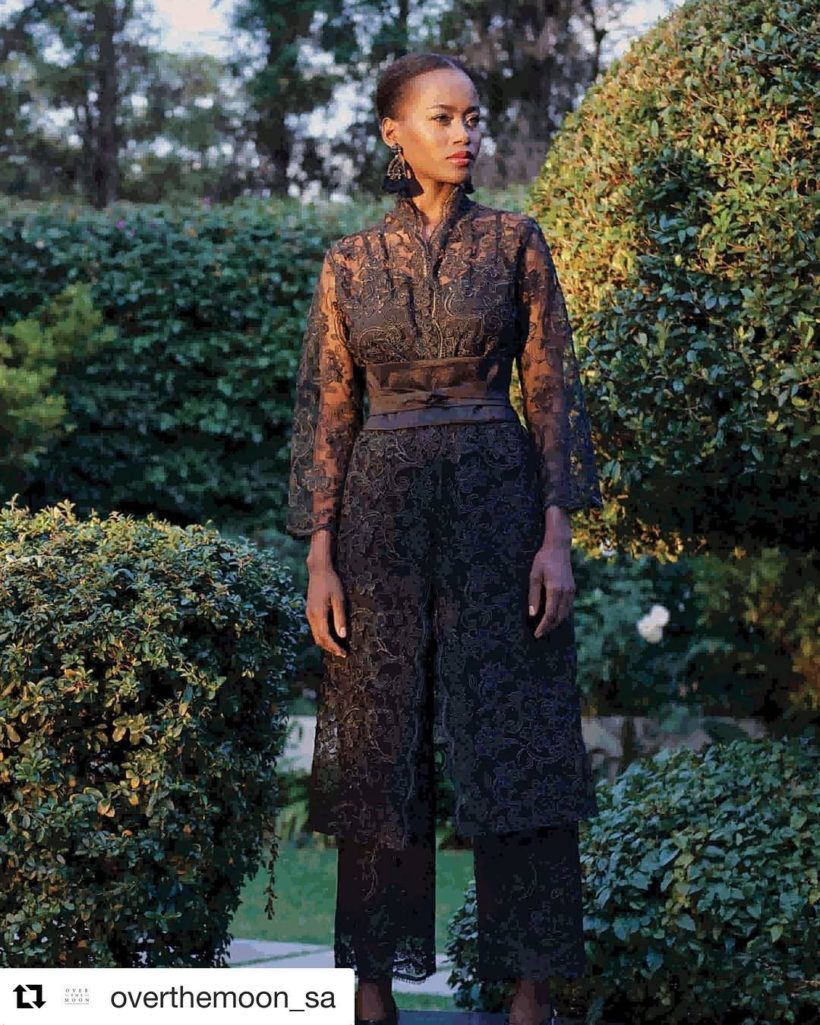 Kario looks stunning in this exquisite black lace ensemble. It is high-necked with a wide satin belt that emphasizes the waist. She styled her short hair with a center parting and the sides are slicked back in a classic chic look.
Conclusion
Kaone Kario is proof that age should not be a hindrance to success. However, strength of character and determination are vital to achieve success. In an interview with Lerato Moloi of Bloss Africa she said,
"I have been doing this for over a decade now and the thing that gets me sometimes is the loneliness of it. I travel alone and have had to deal with all sorts of people, preparatory folks and the instability of our seasons sometimes causes some anxiety."
But she is also thankful for the opportunities that life has presented.
" I'm not complaining, modelling has afforded me some incredible experiences.  It opened the world to me and I will trade on this face till the wheels fall off."