30 Popular African Love Songs From 2020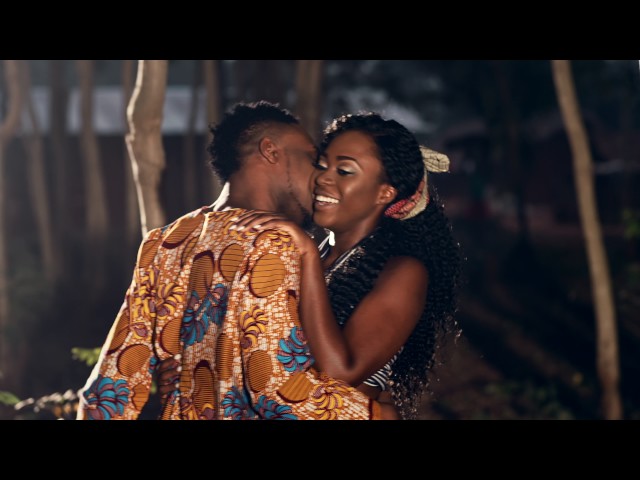 From Kenya to Ghana, Egypt, and South Africa, African love songs are one of the continent's biggest exports to the world. In a year of pandemic, people all over the world surely needed all the love they could get from their partners. With Valentine's Day just around the corner, we think it is time to reconsider your playlist. Thus, we present 30 of the biggest African Love songs from last year.
Our list features the very best of African music, drawn from all regions. For this list, we have selected songs that are popular on the continent with at least 3 million YouTube views. That said, let's get right into it.
#1. Diamond Platnumz "Jeje"
Arguably East Africa's biggest act, Diamond Platnumz once again displayed his musical genius in Jeje. Jeje, an early-2020 release, saw Diamond once again assert his dominance with a groovy Afro-Caribbean tune by Kel P. In this video, Diamond's golden delivery and romantic Swahili lyricism undoubtedly stands out as one of East Africa's best. Directed by Kenny and featuring star dancer, Malaika Salatis, Jeje video displays the beautiful scenes of Zanzibar.
Although Diamond is popular for singing in Swahili, 'Jeje' is a Yoruba word for 'easy'. The song is a romantic appeal to your lover to take it gently on you. In this song, Diamond pleads with her to go easy on him as she drives him crazy. 
#2. Blaq Diamond—Woza My Love
Woza My Love is yet another masterpiece from Blaq Diamond. It is a love story of Woza, a runaway lover of Blaq's who has refused to return to him despite several pleas. In Woza My Love, Blaq perfectly weaves a story that takes the listener through a journey from the start of their love story to his present predicament.
Straight from their sophomore album, Blaq Diamond shattered expectations with this one. His impeccable taste for creating magic with romantic themes was again on display. This video spreads love across all ages. Shot by the elite Ambitiouz Entertainment Group, Woza My Love is definitely a classic.
#3. Tiwa Savage—Dangerous Love
Dangerous Love is a signature tune of Tiwa Savage—a seamless blend of Afrobeats and RnB. It captures how so many of us have loved in fear of the unknown. She tells the true story of love, how it can be a risky adventure. A fine blend of excitement, uncertainty, and fear. Different entirely from the utopian portrayal of love in movies. This sensual music video quickly rose to prominence in the Nigerian music space, clocking over 1 million views in just five days. Interestingly, it was shot under license by Universal Music Worldwide.  
#4. Meddy ft. Otile Brown—Dusuma
With this kind of music, Kenyans will definitely be proud of Meddy and Otile Brown. Dusuma is a love song that tells the story of a charmingly beautiful woman who has the singer under her spell. This song saw Kenya and Rwanda's finest team up to give us one of the biggest African love songs in 2020. Ever since its release, Dusuma has racked up over 19 million views on YouTube, making it one of Africa's most viewed. Also, this video is nothing like you've ever seen. The directors made a lyric video with dance covers.   
#5. Teamo—Rayvanny
Rayvanny was released as a Valentine's special for 2020. It is a love song that expresses love for a woman and tries to convince her that Teamo is the best fit for her. It tells of the beautiful side of love—the side devoid of the drama and intrigues. One of Tanzania's fast-rising acts, Teamo's Rayvanny is a masterpiece by any standards. In the song, Teamo takes the listener through a journey towards finding genuine love. With over 24 million views on YouTube, Rayvanny video ranks top 10 most viewed African love songs of 2020. This video harmonizes Teamo's vocal prowess with director Eris Mzava's genius visuals. 
#6. Hassan Shakosh ft. Omar Kamal—Bent el Geran
From North Africa's finest, Bent el Geran is a story of a man who has fallen in and out of love again with a pretty Arab girl called Bahwaya. Bahwaya is a headstrong Habibi who will stop at nothing to guard her heart against a manipulative lover. Although Bent el Geran has amazing sounds, its video is even more terrific with the fine blend of Arab and English costumes. Since its snippet release in late 2019, over 479 million viewers have viewed Bent el Geran on YouTube. 
#7. Mohamed Ramadan ft. Gims—Ya Habibi 
Ya Habibi was one of the biggest North African hits of 2020. If you follow North African music, you'd expect to see Mohamed Ramadan in any list for love songs. Featuring Congolese singer, Gims, Ya Habibi is a beautiful tale of a man helplessly in love with a Hijabi, Banadiki. However, its video is even more symbolic, featuring a cultural blend of Congo and Algeria. On YouTube, this video has over 74 million views.  
#8. KiDi—Enjoyment
Enjoyment is a single off KiDi's debut album, but this does not sound like an artist's first work. Brilliant and charming, Enjoyment expresses the beautiful side of finding love. Directed by XBills, the video is just as good. Already, it has reached 6 million views on YouTube. Also impressive is the rich content of Enjoyment's lyrics. Listening to this jam gives the listener an insight into KiDi's romantic heart. How he feels about the search for the perfect lover, the butterfly moments, and the thrills involved with being in love.
#9. Simi—Duduke
Duduke is one of the biggest African love songs in 2020. All over Nigeria, there has been an ongoing debate about the theme of the song. While many believe the song expresses love for an unborn child (she was visibly pregnant), several others believe it is a love song for a lover. Nevertheless, what all the critics cannot deny is that it is a groovy song that speaks to the soul. Perhaps this is one of the African love songs that double as a lullaby. Duduke has over 31 million views on YouTube. 
#10. Sauti Sol—Feel My Love 
At number 10 comes one of Kenya's biggest acts with one of Kenya's biggest hits of 2020. In 'Feel My Love', Sauti Sol tells us a warming story of the cycle surrounding genuine love and heartbreak. They sing about how love is a great feeling to be enjoyed in the fleeting moment and forgotten when it turns sour. The central theme is about how the artist's lover can feel his love after their fights and make-ups. Feel My Love's visuals are equally impressive as they are in sync with its lyrics. The vixens bring their A-game, so do Sauti Sol. Little wonder the music video directed by Pink Lab has reached over 3 million views on YouTube. 
#11. Nadia Mukami ft. Sanaipei Tande—Wangu  
Set in Dar es Salaam, Tanzania, Nadia Mukami's Wangu is one of the best music videos out of East Africa in 2020. Wangu is an African love song about the strength of love among married couples. She tells how her husband has been an unfailing beacon of support and a perfect lover. If you are taken, consider viewing! Wangu video, directed by star director, J Blessing, has 6.9 million YouTube video. 
#12. Davido—Jowo 
Straight out his third studio album, A Better Time, Davido simply delivered in Jowo. A love jam through and through, Jowo is a song about 'the chase' which usually characterizes the talking stage of most relationships. In Jowo, Davido woos his prospective lover with sweet words, lavishes her with praise, and promises to give her the world. Jowo video is an absolutely thrilling work of art too. Its visuals are crisp, and the acting is nothing short of brilliant. You should check it out. 
#13. MFR Souls ft. DJ Maphorisa, Sha Sha—Love You Tonight
Frankly, 'Love You Tonight' is one of the best South African love songs of 2020. Although it is sung in English and Zulu, the transition between both languages is smooth. The song is a song that professes love to a 'perfect creature', promising to treat her right and love her all the way. In this masterpiece, DJ Maphorisa kicks off the flow with a few groovy lines, with Sha Sha and MFR coming in to kill it off. Sadly, the only problem with Love You Tonight video is…it ends. 
#14. Sithelo ft. Skyewamda—Forever 
Forever is one for the engaged lovers and about-to-weds. If you're a lovebird, Sithelo's 'Forever' will make you want to walk down the aisle right away. As one of the best African love songs of 2020, Forever will trigger your emotions in the most provocative way. Also, the visuals are superb. It is a song worth dedicating to your significant other this year. It has over 3 million views on YouTube. 
#15. Mafikizolo—Ngeke Balunge
Released in February to coincide with Valentine's Day 2020, Mafikizolo delivers a groovy one of the best African love songs of 2020. Also, Nguke Balunge is one of the best love songs from Southern Africa, ever! Nguke Balunge is a love story that uniquely professes love for a lady that he plans to elope with. In the song, Mafikizolo tries to convince his 'catch' that their love story will be the talk of the town and that 'they can't be jealous.' Perhaps, this is the most soothing, entertaining, romantic, and wildly expressive love African love song of 2020. Mafikizolo fans definitely enjoyed this. Consequently, it has over 4 million views on YouTube. 
#16. Elaine—You're The One 
Upon its release in April 2020, Elaine's masterpiece quickly became one of the most popular songs in Namibia and South Africa. With over 5 million views on YouTube, it's easy to see how many people appreciate it. You're The One is effortlessly romantic and effuses love in its grandest forms. In this song, she is the instigator of a love advance and insists that the man she has fallen in love with is 'The One'. 
#17. Kuami Eugene—Open Gate 
When it comes to love songs, Ghanaian acts never disappoint. This is true for Kuami Eugene who delivered one of the biggest African love songs of 2020 in Open Gate. The song is for the newly-weds and about-to-wed. The song takes its audience through a tale of a breathtaking wedding ceremony between a couple helplessly in love with each other. Also, the video is an absolute masterstroke. It has garnered over 5 million views on YouTube. 
#18. Yemi Alade ft. Rudeboy—Deceive
Mama Africa delivers yet again in 'Deceive'. Featuring Rudeboy, Yemi Alade weaves a lyrical pattern comprising deceitful love and the vulnerability of love. However, the comical video will crack your ribs. The couple is apparently before a marriage counselor. The counselor claims to be in charge until she discovers how much trouble the couples are. As usual, the 'Johnny' crooner performs magic with her visuals. The video has over 6 million views on YouTube. 
#19. Wande Coal—Again 
Making our list is 'Evergreen Coal'. Wande has been around since forever and he isn't resting on his oars. Again's video is a hit by any standards, combining Wande's vocal prowess, really sleek chords, and a director who knows his stuff. Again has 4.7 million views on YouTube. The song admonishes Wande's lover to overcome her doubts about him and give in to his love. He lavishes praise on her and hails her as his 'special girl'. 
#20. Amr Diab—Amaken El Sahar 
One of North Africa's biggest hits of 2020 is Amaken El Sahar. It is also one of Amr Diab's best songs to date. Although originally in Arabic, Amaken is a tale of a man who will stop at nothing to get the woman of his dreams. Arab Sounds ranked it in the top 30 North African songs of 2020. Expertly shot by Nay For, the video has over 33 million views in just over five months of release. 
#21. AG Baby—Something Different 
A list of African love songs will never be complete without AG Baby. Adekunle Gold has been giving us love jams back to back, and Something Different is another exceptional one. The song is about obsession and falling helplessly for a player. In the exceptional love, AG even takes the storytelling a step further. A must-watch for all hopeless romantics.  
#22. Omah Lay—Damn 
Fast-rising Omah Lay dug deep into the lyrical realm for this one. Damn is a love song that is beautiful, deep, romantic, and inspirational. In it, Omah Lay praises his lover who loves him despite all his shortcomings. He also reaffirms his resolve to love his girl come what may. The video can tell the entire story of the song even to the deaf. It should be on your playlist this Valentine.
#23. Fally Ipupa ft. Dadju—Un Coup 
Un Coup features Congolese star, Fally Ipupa, and his French-Congolese counterpart, Dadju. It is a brilliant African love song whose video sets the tone for a romantic experience. Un Coup tells about a 'coup' which Fally carried out to steal his new lover from her ex-partner, and how they're blossoming ever since. Although Fally Ipupa's signature moves are absent, the video remains a creative work of art. 
#24. Ali Kiba—Dodo  
Although a footballer, Ali Kiba is still a fantastic singer. If you are an Afro-pop lover, this one definitely deserves a place on your playlist. Dodo video is an artwork masterpiece, thanks to the chemistry between Hamissa and Ali Kiba The video has almost 13 million views on YouTube. 
#25. Rema— Ginger 
Rema is one of Africa's fastest rising international acts. Managed by the legendary Don Jazzy, Rema took his game a level further with Ginger Me. The song speaks about his admiration for his newly found lover. He lavishes praises on her for being his source of energy, his motivation to go ahead with life. The vibes, choreography, and overall theme of its video are absolutely outstanding. 
#26. Saraia Ramos ft. Lisandro—Bai Remix 
This video stands out from the rest of the pick. Unlike other videos with crowd of people and multiple scene transitions, this one is just the two artists doing their thing and making us fall in love. Unlike other videos, in Bai remix, there is an equal commitment between both artistes to love each other. It features minimal use of light, very few transitions, and heavy reliance on choreography. Definitely a great recommendation if you're heavy on romantic songs. 
#27. Amira Abed—Cheri Coco 
Cheri Coco is a soothing, warm African love song with a cool tempo. This song is a story of Abed's lover who she tags her 'Cheri Coco'. Amira Abed's amazing vocals make the video even more pleasing to watch. Not one to be overly expressive, Amira actually 'let loose' a little on this one, and it has become one of the Senegalese's most popular videos. Perhaps this should be one of the love videos you should watch with your partner this Valentine. 
#28. DJ Neptune ft. Joeboy, Mr. Eazi—Nobody 
This song was one of the biggest hits out of Africa in 2020, how fitting that it is a love song. Nobody is a song about someone falling in love with their partners so much that they do not want anyone close to them. It explores the themes of protection within relationships, jealousy and an insatiable crave for attention. With over 26 million views and superb choreography, this is also one of the best videos from the continent in 2020. 
#29. Tamer Hosny ft. Mahmoud El Esseily—Ekhteraa 
Ekhteraa is Tamer Hosny's and Tunisia's biggest hit of 2020. It is a love song about the charming love of an irresistible, beautiful woman. Also, its video is unique, colorful, and quite exquisite, as the acts show flashes of wealth. It is a must-watch for lovers of Arab music. 
#30. Ramy Sabry—Hayati Mesh Tamam
Released in early 2020, Hayati Mesh Tamam sees Ramy Sabry's love story turn sour. The video tells the story of a man who finds love, loses it, and spends most of his life missing his lover. It has over 32.8 million views on YouTube. 
Conclusion 
What makes these African love songs stand out is often not the complex technological manipulations. Most times, it is simply because they tell stories that we can relate to. Which is your favorite? Are there any videos you particularly loved from Africa which did not make our list? Do leave a comment in the comment box.