Our Top 10 Favorite African Music Videos Of The Week (August 9th)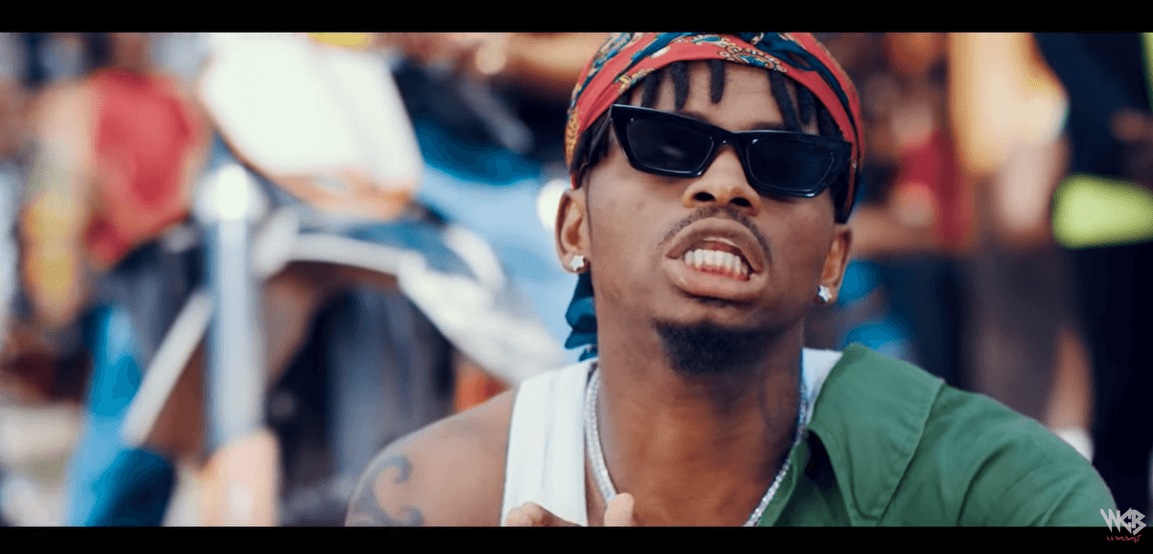 Keeping up with African music videos have been an exciting and rewarding journey for us. Every week we get to experience Africa anew through the eyes of African musicians. However you view it, African music videos have come of age to enjoy the same recognition as their Western counterparts. This week's collection will thrill you in different ways. From the best of fashion to captivating dances, they have got it all.
Enough of the suspense! Here are the African music videos that made the cut for this week. Remember to drop a comment telling us which music videos you would like to see on the list—and it might just get there.
Liberté by Soolking feat. Ouled El Bahdja (Algeria)
You can't take it away from Soolking, he is such a great rapper. On this track, he gets some help from Ouled El Bahdja. The video of this song is out of the usual. There is so much action besides a man sitting on the chair and putting ink on paper. However, one reason we chose to include this song on the list is that the lyrics are written on the screen. If you are learning a foreign language like me, this is epic. However, that does not take away the cool rhythm of the song. Bet you will like it too.
Céu azul / Flexin by Apollo G (Angola)
The visuals will make you appreciate this wonderful rap track by Apollo G. This is one of the African music videos that let you experience a typical African rural setting from the sky. Rendered completely in mother tongue with sprinkles of English, the beat of this song is easy to flow with. One thing we picked up from this video is the quietness that often characterizes such rural African settings. If you have experienced the noisy buzz of large cities, you will crave that serenity.
Wash It by Victoria Kimani ft. Sarkodie (Kenya)
After the release of the Lion King album, Victoria Kimani was on the news talking about how East African musicians don't get enough recognition. We kind of agree with her after watching this video. Kimani got a little help from Ghanaian rapper Sarkodie to finish off this track. The lyrics are mostly in English and the video oozed editing brilliance. Watch the video and make your own judgment.
Before You Wake Up by Adekunle Gold (Nigeria)
If you have listened to two or three tracks from Adekunle Gold you will easily agree that he is one of the best when it comes to love songs. Unlike every other African music videos on this list, we can't stop falling in love with Nigerian Pidgin English. We are still trying to perfect it though. Besides that, there are a few dance steps we also love in the video too. It is one of the videos that will be on your playlist for a long time.
Zango by Snow Flakes (Togo)
This video starts off like a movie showing the aftermath of an apocalypse. Snow Flakes's car grinds to a halt and the beat kicks in. The lyrics are mostly in English making it easy for you to follow. However, in a subtle way, the song tells a love story. There is no way you will ignore the quality of work put into this video. Somehow, Snow Flakes has the unmistakable vibe that characterizes Nigerian musicians. However, it's not about me. Tell us what you think about this video in the comment box.
My Level by Shatta Wale (Ghana)
Shatta Wale literarily moves to a higher level in this video. In this video, Wale takes a bunch of inflated balloons from a little girl and immediately begins to elevate. The entire community is thrilled to see him floating in the sky. He also rains money on people in need. This video gives you a more robust glimpse of remote African settings and the joy that exists within. This is one of the African music videos that tell a compelling story of the continent.
Hello by Mohombi (Congo)
You would probably be shocked to know that Mohombi is a Congolese-Swedish singer. There is little about his songs that reveal his African heritage. However, his lyrics are always impactful and romantic. On this track, Mohombi asks and important question, 'What is the point of building a kingdom when there is no queen?' The graphic interplay in this video will leave you gasping for air. Watch the video and leave your comment below.
Chikomo by Jah Prayzah (Zimbabwe)
Jah Prayzah is unmistakable in his military outfit. The lyrics of this song is entirely in the native language. Inasmuch as we could not understand a word, we still appreciate the story of the video. It portrays the pain of slavery and seems like a sort of prayer too. However, we also enjoyed the female backup singers and the colorful costume. Chikomo is one of the African music videos that will grab your admiration at a glance.
SMA by Nasty C feat. Rowlene (South Africa)
The ones that break your heart are sometimes the ones you feel most comfortable with. Nasty C is one of the finest rappers in South Africa at the moment. However, the voice of Rowlene on the chorus is the killer. This is one of the African music videos that simply act out the lyrics of the song. If you ask us, we'll say the beauty of this video lies in its simplicity. Tell us what you think about the song and the video in the comment box.
Kanyaga by Diamond Platnumz (Tanzania)
Kanyaga is one of the hit songs off Diamond Platnumz 'My Number 1' album. This is one of the African music videos that has all the elements of true Africanism. Platnumz has a way of bringing new dance steps to all his songs and this one is not an exception. However, the video also has a rich display of a typical rural setting. It also has all the elements expected of street music. Platnumz scores another plus on this track and video.