25 Most Popular African Music Videos from 2020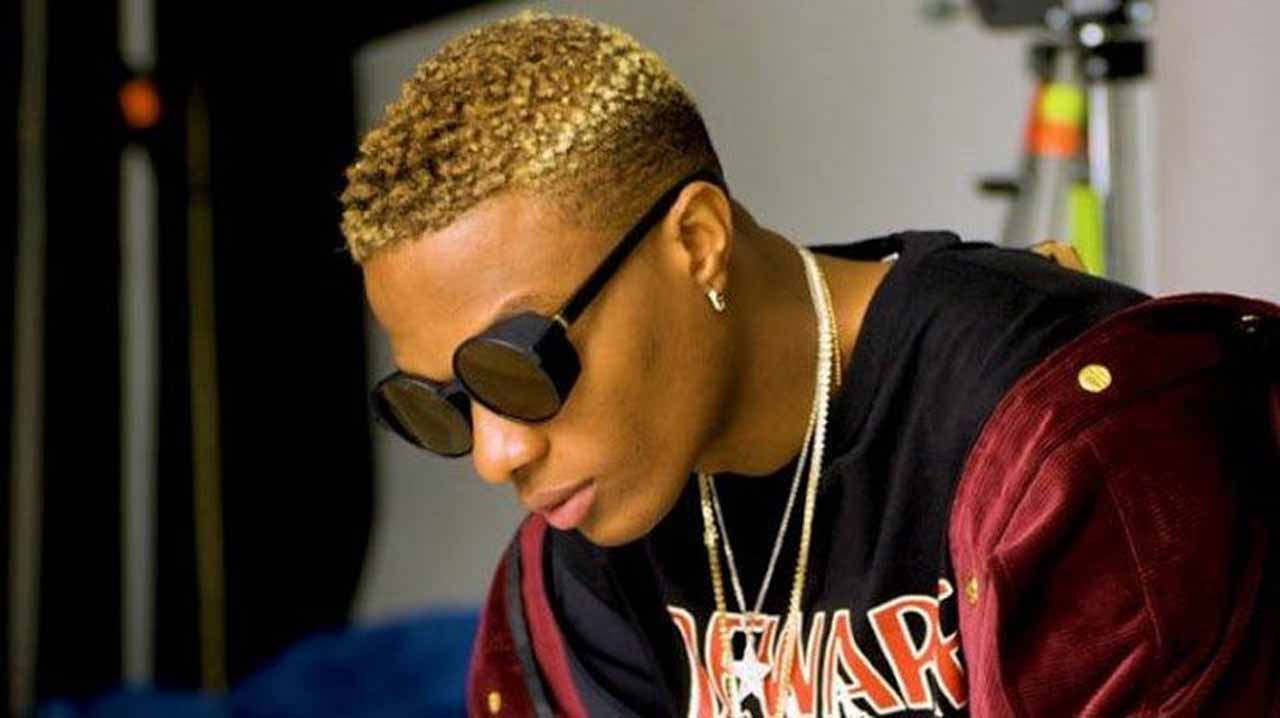 Africa is the home of so many great people with incredible talents. Africans excel in many areas both locally and in the diaspora. In entertainment, especially in the music sector, African music videos are receiving global accolades. For example, Jerusalema, one of the hit tracks by South African DJ, Master KG, topped several charts worldwide in 2020. The song was used in several dance videos, streamed 143 million times from 18.5 million listeners on Spotify. Add this to stats from other digital music services like YouTube and Apple music and you get the whole picture.
However, Jerusalema is just one among many popular African music videos that show Africans have a stake in the global music scene. Several artists like Wizkid, Burna Boy, Diamond Platinumz, Nasty C, etc are international sensations. Another proof of the meteoric rise in the popularity of African music is the fact that top artists from other countries are eager to feature African artists. A clear example is Beyonce's The Lion King Album with about 10 African artists including Wizkid, Burna Boy, Yemi Alade, and Shatta Wale. 
Regardless of the global challenges in 2020, these African giants came through with incredible hits that made the lockdown bearable. Here is our list of the  25 most popular African music videos of 2020.
These 25 most popular African Music Videos of 2020 have been carefully selected to reflect the diversity in the African Music Industry. The selection was based on criteria such as the number of views, Awards, and nominations. 
#1 JEJE – Diamond Platinumz
The Afro-pop singer from Tanzania is famous for producing back to back hit songs. Among them is Jeje which was released in early 2020. The video is colorful with a mix of old school and contemporary setting. 
#2 NOBODY – DJ Neptune ft Joeboy & Mr Eazi
The song talks about falling in love so much that nothing else gets your attention. And yes, it got the attention of fans around the world. With up to 26 million views on youtube and 4 award nominations, this trio surely deserves our accolade. 
#3 JERUSALEMA – Master KG ft Nomcebo
You cannot watch this video without moving to its intoxicating beat. Apparently, it has a similar effect to the song 'Skeleton move' by the same DJ 2 years ago. Watching this video just makes you want to dance. The video hit the roof after the viral Jerusalema Dance challenge which started around July 2020. 
#4 UN COUP – Fally Ipupa ft Dadju
Fally Ipupa is a Congolese songwriter who clinched the AFRIMA Award for the Best Male Artist of 2020. His video Un Coup was released in 2020 and featured Dadju, another french rapper of Congolese descent. The video is a love song with a setting and tone that sets the mood. Nevertheless, the absence of Fally's dance moves won't go unnoticed
#5 FEM by Davido
Davido doesn't need an introduction in the African music scene. The young artist keeps giving back to back hits that appeal to the younger generations. Fem, one of the tracks in his third album released last year was no different. The song gathered momentum immediately after its release and was even used as an anthem by youths during the #ENDSARS movement. 
#6 DODO – Ali Kiba
Tanzanian born singer and footballer Ali Kiba made his fans happy with his single track "Dodo". The song caught the attention of Afro-pop lovers long before its release. We can't tell if this is because of the conspiracy between Ali and Hamissa or the fact that Africans like love songs. Whatever it is, this is one song that should be on your playlist. 
#7 NO STRESS – Wizkid
Wizkid's "No Stress" is another single worth mentioning on our list of 25 most popular African Music Videos of 2020. The singer who is popular for his unique style and quiet life talks about making love and taking life easy. No stress is the 8th track in the much-anticipated album "Made In Lagos" which had other hit tracks like 'Smile'. 
#8 SUZANNA – Sauti Sol 
Sauti sol is one of the finest music groups in Africa. In 2020, the group released a new single titled "Suzanna" which was nominated for Song of the Year on AFRIMA. it talks about a wayward woman who chooses to live life on the fast lane. The track is part of the album "Midnight Train". This is the groups' first album after signing a deal with the Universal Music Group. 
#9 GINGER ME – Rema
Rema has become a seductive name in the Nigerian music industry and one of the fastest-growing artists. Just a year after signing with Mavin Records, the young artist has received several nominations including BET, MOBO, and MTV EMA. "Ginger Me" is a sensational video that talks about the artist's admiration for a lover. The video's theme and choreography are well thought out. Undoubtedly, it deserves a place among the most popular African Music Videos of 2020.
#10 GOULAG – Kaaris
The Ivorian born rapper Kaaris puts a spell on his viewers with this captivating rap video. Goulag was a fascinating comeback for the rapper and one that easily puts him in favor with the fans. The video garnered a significant audience on social media and was widely accepted. 
#11 JOLY NANA – Aya Nakamura
Aya Nakamura, famous globally for her song "Djadja et Pookie" is back again with another inspiring song "JOLY NANA". A multicultural personality and nominee for the BET Awards Best International Act, Aya has carved a niche for herself. The star-studded music video "JOLY NANA" extols confidence and personality in all pretty girls.
#12 DUDUKE – Simi
Simi released her song DUDUKE in 2020 and it was an instant hit. The Afropop/RnB singer revealed her pregnancy to her fans with the DUDUKE video. The video went viral as fans began talking about her baby bump. According to Simi, Duduke refers to the beat of a heart and she dedicates the video to all women praying to be mothers. 
#13 TAMBA – Mbosso
Tamba is a song by WASAFi recording artist Mbosso. The song is dedicated to the Tanzanian president, John Magufuli. Mbosso said the president is an inspiration and praised him for his good works. The video was shot in a traditional setting showing the artist wooing his love. However, the most captivating features of the video are the dance scenes. 
#14 JESHI – Harmonize
Harmonize is no newcomer to the music industry. He has been in the spotlight since 2015 after the release of his first song "Aiyola". "Jeshi" is a reflection of his journey to success and fame. If you enjoy the show of wealth, cars, money, and some dose of inspiration, this is the song for you.
#15 TE AMO – Rayvanny ft Messias Maricoa
"Te Amo" is a love song by the Tanzanian hitmaker  Rayvanny. The video which features Mozambican artist Messias Maricoa was released just before Valentine's Day in 2020. The two artists put on a captivating performance that ushered in the "feast of lovers". 
#16 NOMINATE – Stonebwoy ft Keri Hilson
Stonebwoy is a Ghanaian Afropop and Dancehall artist. His video Nominate is the 8th track in the album "Anloga Junction", released in 2020. The album which had several features including Keri Hilson was well received. He was awarded the Best African Reggae/Dancehall Entertainer by the International Reggae and World Music Award (IRAWMA) in 2020. 
#17 MONSTERS YOU MADE – Burna Boy
Burna Boy who is also known as "Oluwa Burna" is on a league of his own. The talented Nigerian singer and songwriter have received several awards and nominations for his music. These include 2020 African artist of the year by VGMA and 8 AFRIMA nominations in 2020. "Monsters you made" is a song from his latest album "Twice As Tall". The video reflects the struggles of the people in the face of corruption, neglect, and marginalization. It infuses its audience with energy and its release coincided with a period of unrest in his home country, Nigeria. 
#18 BAI REMIX – Saraia Ramos ft Lisandro
Soraia Ramos won the Afrimma award for Best Female Artist of 2020 from Central Africa. Her video Bai (remix) featuring Lisandro is nothing short of classic. It is simple, clean, and unique. No excessive use of lighting,  no scene changes, just two artists giving their fans what they want to hear. The video is simply a work of art and not many artists can pull this off. 
#19 SOMETHING DIFFERENT – Adekunle Gold
Gold is one artist who has consistently dished out quality music over the years, and this song is no exception. Something different is a mix of Afropop and Jazz and talks about a materialistic love interest. It quickly became the most streamed track in Nigeria shortly after its released and later #1 on Apple Music's "Africa Now" playlist. 
#20 CHECHE – Zuchu
Zuchu is a fast-rising artist from East Africa. Although new to the scene, she has enviable recognition including the Best Newcomer Award by AFRIMA. She also received the YouTube silver button for being the first female artist from East Africa to exceed 100,000 subscribers within the first week. Her video Cheche featuring Diamond Platnumz scored a place on our list of 25 most popular African Music Videos of 2020. The colorful display of Africa's rich tradition mixed with the smoothness of her native Swahili language and dance choreography makes this video a pleasure to watch.
#21 JOHN VULI GATE – Mapara A Jazz ft Ntosh Gazi and Colano
John Vuli Gate is a dance song that originated from South Africa. It became an international sensation shortly after the inception of the John Vuli Gate challenge. John Vuli Gate simply means "John Open the Gate" and there's not much to it. But the energy in this video is enough to put you in a dancing mood. Just like Jerusalema, dance is something we love so much about South African Music. 
#22 YOU'RE THE ONE – Elaine
'You're the one' is a song by South African RnB singer Elaine. It is the 4th track in the album "Element" which rose to #1 on the National Itune and Apple Music charts. Although it was released by an independent artist, the album received international attention. Also, it made our list of the 25 most popular African Music videos of 2020 with themes of love and heartbreaks. 
#23 ENJOYMENT – KiDi
KiDi is a Ghanain afrobeat singer popularly known for his song "Odo" where he featured Davido and Mayorkun. Enjoyment is another engaging track by this rising superstar. In this video, KiDi talks about giving his lover the good things of life. Guess it goes ahead to confirm his alias "Sugar daddy". 
#24 CHERI COCO – Amira Abed
This video has a cool tempo that instantly makes you want to relax. Amira's outstanding vocals were matched only by her unassuming manner and the simple theme of this video. It is one song you can easily put on repeat without apology. 
#25 LO LO – Omah Lay
Lo Lo is a song by Omah Lay from his debut EP "Get Layd". The young artist quickly gained international recognition, despite being new to the industry. He was nominated for the Best Newcomer Award by AFRIMA. His songs which have a familiar cool tempo, are mostly about love and romance. In just a short time after it was released, Lo Lo became a street jam and was used in many video animations. 
Conclusion
Despite the pandemic that threw the world into confusion, these African stars gave us several reasons to be happy. Through their songs, they brought hope, joy, and relief from the boredom of lockdown—especially with the viral video challenges. So what do you think? Which video do you think should be on the list? Let me know by leaving a comment below.