British Ugandan Actor Bags His First Oscars. See The Full List Of Winners
The long-awaited Oscar Award 2021 was finally held Sunday night April 25th, after being delayed for two months. This year's event was clearly different from previous ones since it was virtual and in-person. The event was aired from two locations, Union Station and Dolby Theatre. As usual, it came with a few surprises. One of our favorite winners was British Ugandan Actor, Daniel Kaluuya.
Relive the most surprising wins, inspirational speeches, hilarious dance breaks, and more highlights from the 2021 Academy Awards. @TheAcademy #Oscars pic.twitter.com/rKn18xKKcN

— IMDb (@IMDb) April 26, 2021
One thing is very clear, this year's Oscar award is was more inclusive compared to previous ones. Perhaps this is due to the outcry after last year's event.
Oscars 2021 Winners Who Broke Barriers
Two women were nominated for the best director, a position that's coveted by men. However, Chloé Zhao clinched the award this year for her movie Nomanland which also won the best picture. Also, Mia Neal and Jamika Wilson were the first black women to win the best makeup and hairstyling categories. Both women are part of the three-man team of stylists for the movie Ma Rainey's Black Bottom.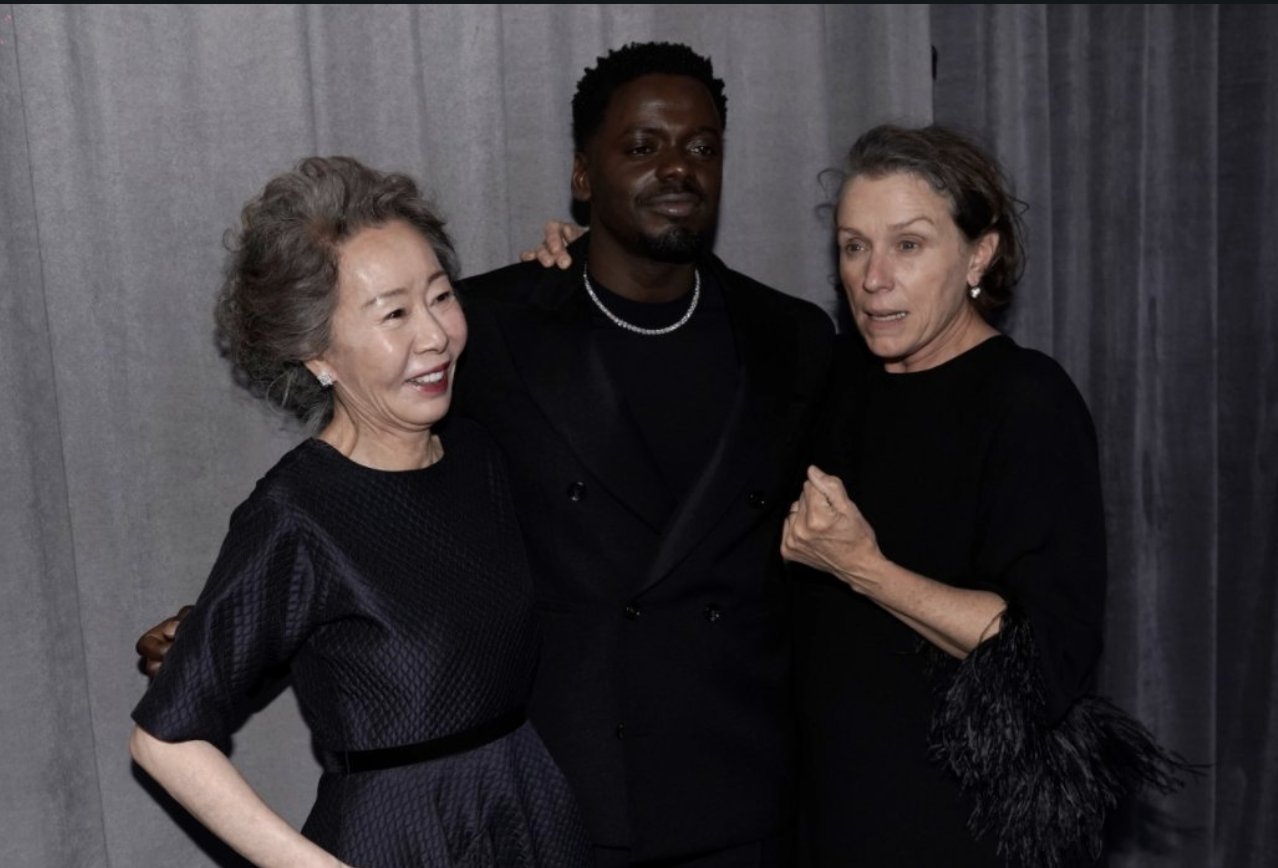 Next is Yuh-Jung Youn who won the best supporting actress for her role in Minari. The actress who is of Korean descent is the first Korean actress to win in this category. Nevertheless, the greatest surprise of the night was Daniel Kaluuya who won the best supporting actor for his role as Fred Hampton in Judas and the Black Messiah. Below is a highlight of some of the big surprises.
Daniel Kaluuya a British-Ugandan actor won his first Oscar Award
Chloé Zhao won the best director and she's the second woman to do so.
Anthony Hopkins won the best actor for the second time.
Frances McDormand won her third Oscar for best actress.
Yuh-Jung Youn is the first Korean actress to win an Oscar award for best supporting actress.
An Unexpected Twist
Perhaps the biggest was Anthony Hopkins taking home the award for best actor. This will make it the second time for the 83-year-old actor. He's equally the oldest actor to win the award.
In 1992 Sir Anthony Hopkins won his first Oscar for his role in 'The Silence of the Lambs', in 2021 at the age of 83, Hopkins is the oldest actor ever to win an Oscar. #Oscars pic.twitter.com/IYcwa6cV9C

— Classic Hollywood(GP) (@CHC_1927) April 26, 2021
This came as a surprise indeed. Chadwick Boseman posthumously claimed the best actor at the Golden Globe, Critics' choice, and Screen Actors Guild awards this year. Therefore, many were pitching him to take the Oscars 2021 too for his role as Levee Green in Ma Rainey's Black Bottom.
Many took to Twitter to express their disappointment saying that Chadwick Boseman deserved the award. Several others sent their love and support to the deceased actor's family. However, Anthony Hopkins who couldn't make it to the award acknowledged Boseman in his acceptance speech.
Anthony Hopkins pays tribute to Chadwick Boseman during his #Oscars speech pic.twitter.com/Uy5xO4V6p5

— Fandom (@getFANDOM) April 26, 2021
Daniel Kaluuya's Life before the Oscars
Without a doubt, the young actor deserves the award for his impressive performance in the movie Judas and The Black Messiah where he starred as the leader of the Black Panther Party, Fred Hampton. Sequel to the Oscars 2021 award, Daniel also won the Critics' Choice Award, Golden Globe award, Screen Actors Guild award, and the BAFTA award for the same role.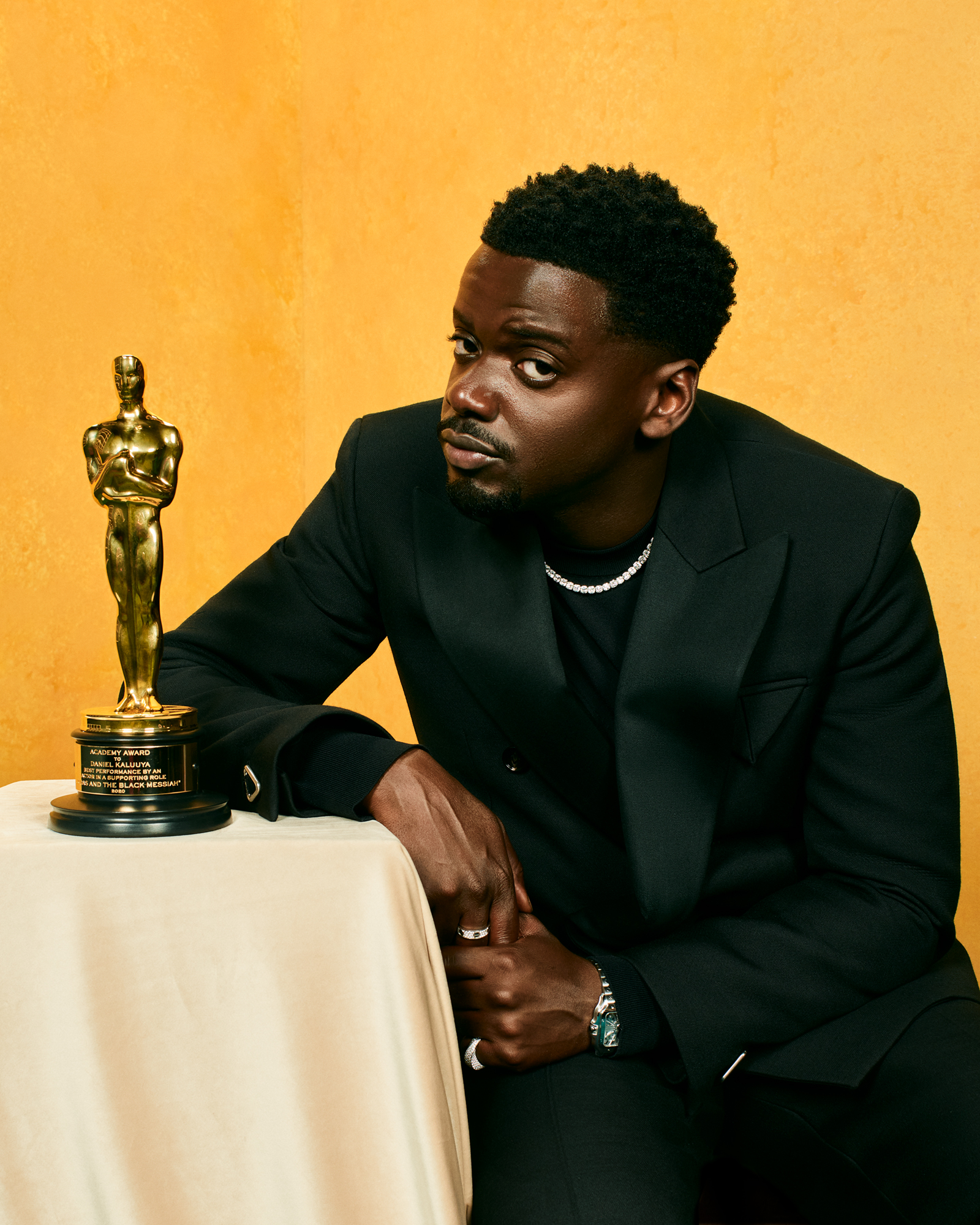 During his acceptance speech, Daniel left the audience stunned when he made a passing comment about his "parents having sex". It is was an unforgettable moment during the event as cameras quickly captured his mother's reaction. It was indeed a hilarious moment.
#DanielKaluuya's mom goes viral for her hilarious response to him bringing up her sex life in his #Oscars speechhttps://t.co/6Hyn10Nffi pic.twitter.com/f9DSeFwenq

— ET Canada (@ETCanada) April 26, 2021
Early Life and Acting Career
Daniel Kaluuya was born in London to Ugandan parents. He started acting from a young age in local theatres and also wrote his first play at the age of 9. His career officially kicked off in 2006 with the British drama "Shoot the Messenger", where he played the role of Reece.
Daniel Kaluuya had a career break after starring in the anthology series Black Mirror. Black Mirror was initially released in 2011. However, it later featured on Netflix and that was when Daniel's exceptional acting caught the attention of prominent TV personalities including Jordan Peele.
The UK's very own Daniel Kaluuya wins the Oscar for Best Supporting Actor for his portrayal of Black Panther chairman Fred Hampton in 'Judas and the Black Messiah'. Love to see it. #Oscars pic.twitter.com/tOU7evtMK1

— Nadine White (@Nadine_Writes) April 26, 2021
Peele later starred Daniel in the movie Get Out which was released in 2017.  Once again, he gave an impressive performance. The critically acclaimed movie pushed him further into the limelight where he was recognized and received several nominations. Consequently, he won the BAFTA Rising Star Award in 2018. From there on, he began to feature in blockbusters like the Black Panther released in 2018, and Judas and The Black Messiah (2021).  This is his first Oscars win.
Full List of all Oscars 2021 Award Winners
We are proud of Daniel Kaluuya and other actors and actresses recognized and awarded for their exceptional performance and skill. It is also nice to see such diversity and inclusion in this year's Academy Award. Hopefully, it will get better from here. Below is a full list of Oscars 2021 winners in each category.
#1. ACTOR IN A LEADING ROLE
#2. ACTOR IN A SUPPORTING ROLE
WINNER
DANIEL KALUUYA
(Judas and the Black Messiah)
#3. ACTRESS IN A LEADING ROLE
#4. ACTRESS IN A SUPPORTING ROLE
#5. ANIMATED FEATURE FILM
WINNER
SOUL
(Pete Docter and Dana Murray)
#9. DOCUMENTARY (FEATURE)
WINNER
MY OCTOPUS TEACHER
(Pippa Ehrlich, James Reed, and Craig Foster)
#10. DOCUMENTARY (SHORT SUBJECT)
WINNER
COLETTE
(Anthony Giacchino and Alice Doyard)
#12. INTERNATIONAL FEATURE FILM
#13. MAKEUP AND HAIRSTYLING
WINNER
MA RAINEY'S BLACK BOTTOM
(Sergio Lopez-Rivera, Mia Neal, and Jamika Wilson)
#14. MUSIC (ORIGINAL SCORE)
WINNER
SOUL
(Trent Reznor, Atticus Ross and Jon Batiste)
#15. MUSIC (ORIGINAL SONG)
WINNER
FIGHT FOR YOU
(from Judas and the Black Messiah; Music by H.E.R. and Dernst Emile II; Lyric by H.E.R. and Tiara Thomas)
#16. BEST PICTURE
WINNER
NOMADLAND
(Frances McDormand, Peter Spears, Mollye Asher, Dan Janvey and Chloé Zhao, Producers)
#17. PRODUCTION DESIGN
WINNER
MANK
(Production Design: Donald Graham Burt; Set Decoration: Jan Pascale)
#18. SHORT FILM (ANIMATED)
WINNER
IF ANYTHING HAPPENS I LOVE YOU
(Will McCormack and Michael Govier)
#19. SHORT FILM (LIVE ACTION)
WINNER
TWO DISTANT STRANGERS
(Travon Free and Martin Desmond Roe)
#20. SOUND
WINNER
SOUND OF METAL
(Nicolas Becker, Jaime Baksht, Michellee Couttolenc, Carlos Cortés and Phillip Bladh)
#21. VISUAL EFFECTS
WINNER
TENET
(Andrew Jackson, David Lee, Andrew Lockley, and Scott Fisher)
#22. WRITING (ADAPTED SCREENPLAY)
WINNER
THE FATHER
(Screenplay by Christopher Hampton and Florian Zeller)
#23. WRITING (ORIGINAL SCREENPLAY)
WINNER
PROMISING YOUNG WOMAN
(Written by Emerald Fennell)