Returnee Spotlight: See How Ujiri Masai Wants To Make Africa World's Basketball Capital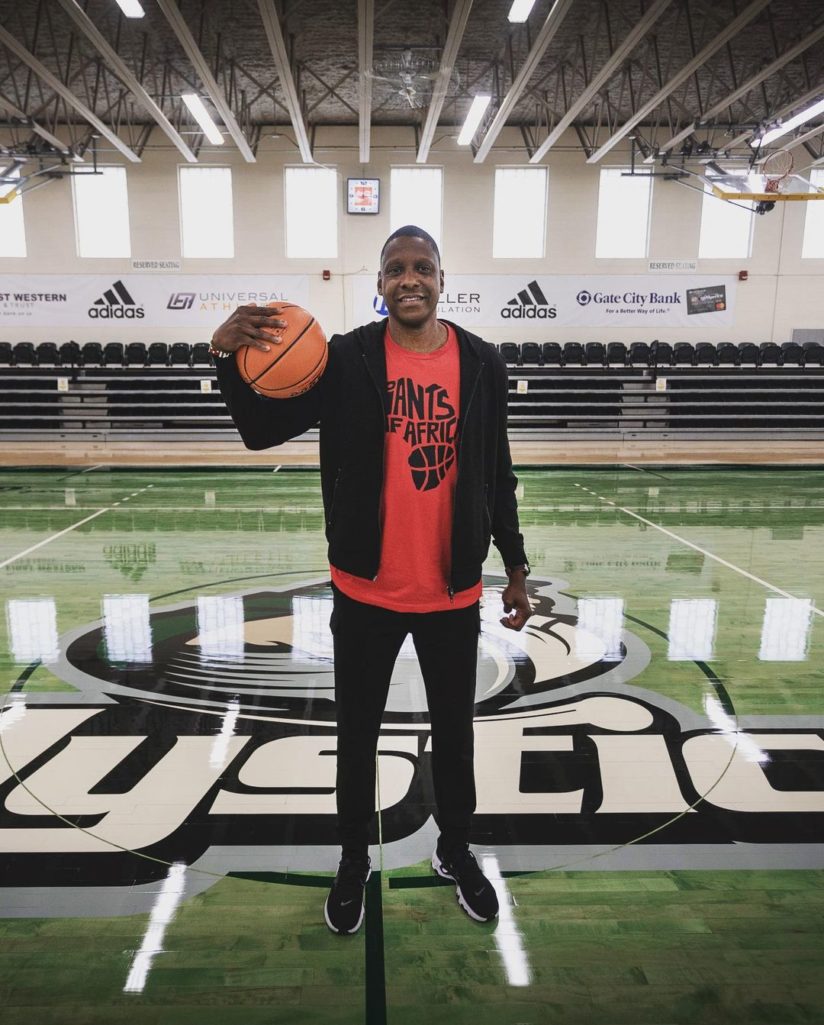 When you consider the enormous contributions of Africans to the success of soccer and basketball teams and leagues in the west, you will understand the need for urgent action. From time immemorial, Africans have been important components of NBA-ring winning teams. From Hakeem Olajuwon to Giannis Antetokoumpo, the contribution of African talents remains immeasurable. Sadly, the game as it is played on a high level is not what we see in Africa.
This is why, in a year that saw the NBA partner with Africa to boost basketball development, the continent is set to take the next step towards becoming basketball's second home. After the partnership, another African son who thrilled the American viewer returns to water the land from which he sprouted. His name is Ujiri Masai.
Who is Masai Ujiri?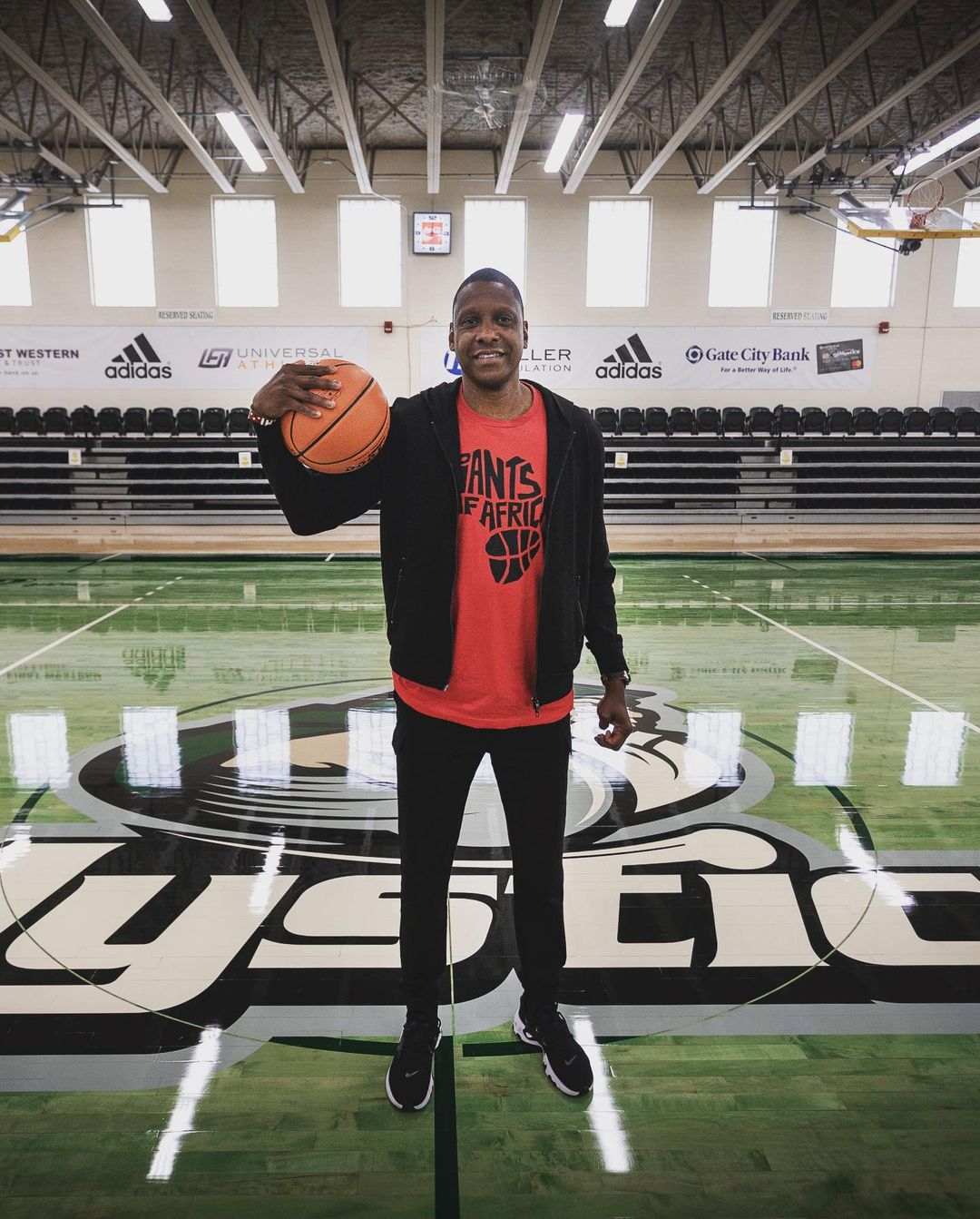 Ujiri was born to a Nigerian family in Bournemouth, England, on July 7, 1970. His parents were international students studying in England. He grew up in Zaria, Nigeria after his family returned to Nigeria when he was two years old. Ujiri's father is a hospital administrator and nursing instructor from Aviara in Delta State is an Isoko while his mother is a Kenyan doctor from Machakos County.
He began his basketball career as a 13-year-old in northern Nigeria, where he was playing with friends on outdoor basketball courts. American sports periodicals and VHS recordings of NBA games or basketball movies fueled this fascination. He adored NBA player Hakeem Olajuwon, who was also Nigerian. After a decent playing career, Ujiri joined the Orlando Magic and later the Denver Nuggets as a scout in 2002. He joined the Toronto Raptors' backroom staff in 2008.
Masai Ujiri is a man of many firsts. When he joined the NBA's Denver Nuggets in 2010, the Nigerian businessman became the first African general manager in American professional sports. Another watershed moment came in 2013 when he became president of the Toronto Raptors. In 2019, he guided the Canadian basketball team to an NBA title, a first for a team outside of the United States.
Foray into the Western World
His parents encouraged him to follow his ambition of playing collegiate basketball by letting him join a team in one of Europe's premier leagues as he entered high school. He moved to Seattle to play for Nathan Hale High School while living with a Nigerian family. After a period abroad, Ujiri Masai enrolled at Bismarck State College in North Dakota where he played basketball for two years. He transferred to Montana State University Billings following community college but dropped out after one semester. He left Montana to pursue a professional career in England.
Ujiri Masai played professionally in Europe for the most part of his career. He spent one season with the Solent Stars of the National Basketball League Division 3, then the fourth tier of English basketball, prior to attending college. With a 20–2 record, Ujiri and his squad won the championship that season.
Following his college career, Ujiri spent a season in England with the Derby Rams. After a brief stay with Belgian side Tournai-Estaimpuis, he returned to Solent Stars for two seasons, followed by a single appearance with Hemel Royals. Masai Ujiri then spent three months with BC Nokia in Finland, where he appeared in two preseason games before being released. He most recently played in Denmark. He also represented the Nigerian Basketball national team, D'Tigers, during his playing days.
Returning to Africa to Empower a Continent of Dreamers
In 2019, he guided the Canadian basketball team to a first NBA title outside of the United States. However, Ujiri had an argument with a sheriff's deputy during the on-court celebration, which he feels occurred because he is Black. Ujiri, who signed a contract extension with the Raptors in August that made him vice-chairman and president, said the event has inspired him to devote more time to his humanitarian work, which he does via his Giants of Africa Foundation.
Through the nonprofit, he hopes to draw more Africans to the sport, hosting basketball camps for over 5,000 boys and girls in 16 African countries since 2003. He is currently on a mission to build 100 basketball courts across the continent. The first set of courts was rolled out recently in Nigeria. The initiative is also targeting Burkina Faso, Cote d'Ivoire, Tanzania, and Kenya. In an interview with CNN, when commenting on his motivation to empower Africans to play basketball, he said,
 "You have the pride in you to say you are leading the way and that's where it ends. Because if there are no other people that follow after me, that means I didn't do a good job. I'm the only one, and I actually hate it. I want there to be more Blacks. I want there to be more Africans. It's very prideful for me to bring young African coaches, young African women to come and speak to these kids because they see that if I and you can do it, they can do it too. So yeah, I don't want to be the only one. I hate that. It's fine, being the first—I have a problem with being the only one".
3 Ways African Nations Can Benefit From Masai Ujiri's Humanitarian Work
As the presence of the NBA in Africa increases, the continent is in a position to benefit in several ways. If harnessed, these benefits can start a chain of events that could trigger massive economic development in Africa. We highlight some of the benefits below.
#1. A Bigger Window to the Big Leagues
Two seasons ago, Nigerian Giannis Antetokounmpo burst onto the scene, winning back-to-back NBA MVP awards in 2019 and 2020. Although an anomaly, Giannis' path to the NBA was made smooth by the existence of a strong basketball structure in Greece, his place of birth.
Similarly, one of Masai Ujiri's objectives is to create a gateway for talented and ready African starlets to travel overseas and play elite basketball. Through NBA-style drafts, NBA and European franchises can come over and select players for their teams.
#2. Improved Basketball Culture in Africa
Africa is heavily endeared to soccer against other sports. However, basketball can stake a claim at attracting and keeping as many Africans as it can, through this initiative. Since Masai Ujiri's idea is to permeate the hearts of young Africans, the next generation of Africans may grow to love and play the sport. Through this and the Basketball African League, more Africans can watch along National lines, leading to an improvement in the basketball viewing culture of Africans.
#3. Future Massive Investment in Africa 
This initiative can also serve as a pipeline for talent into the Basketball African League. In doing so, the initiative can in turn bolster the quality of the League, which leads to more sponsors. Currently, the Basketball Africa League, has foreign investments towering north of $100 million.
The League was able to attract sponsorship from multiple multinational organizations, including Air Jordan, Flutterwave, French Development Agency (AFD), Hennessy. Others are New Fortress Energy, Nike, Pepsi, RwandAir, and Wilson. With better players and a better League, more investment can come into Africa.
Masai Ujiri's Future Plans
In addition to the basketbal camps and courts, Ujiri is now looking to bring in more Africans into basketbal leadership. While talking to CNN, he said,
"First of all, we have to give more Black people opportunity in our own institutions and organizations. We have to continue to figure out a way to be decision-makers, be in these boardrooms. It's not only hire an intern or hire a diversity and inclusion officer—we have to be in positions where decisions are made. For me personally, there are a couple of projects that we are working on that I cannot speak too much about now that I am 100% excited about."
Conclusion
Although a large number of Africans are in love with soccer, the Basketball Africa League is here to stay. As more efforts continue to go into basketball development in Africa, stakeholders are hopeful that this new venture will drive growth and investment across the continent. What are your thoughts about Masai Ujiri's court initiative? Let us know in the comment section below.