15 African Women In Science Breaking Gender Barriers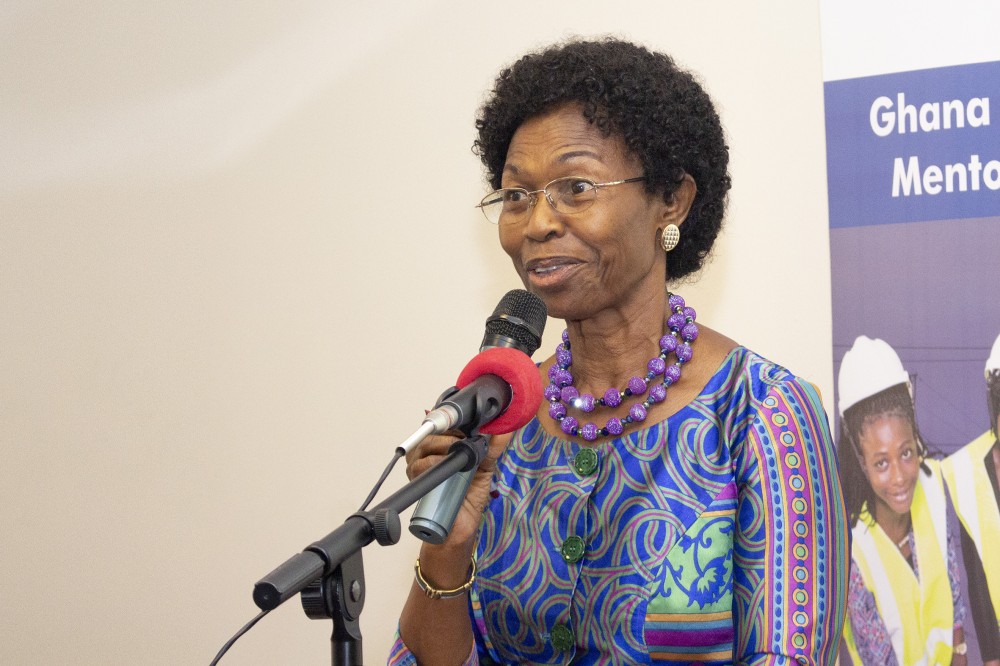 STEM (Science, technology, engineering, and mathematics) fields are broad. Ideally, you would probably expect to find a nearly even blend of both genders. However, this is far from the truth.
There are few women in science and even fewer African women in science. According to UNESCO's 2018 report, only 33% of researchers in STEM were women. Even more worrisome was the fact that only 35% of students in STEM-related fields are women.
There is a gross underrepresentation of African women in science. Nevertheless, the outlook is improving. We cannot deny the fact that this is partly because of the tremendous work that some African women in science are doing. By succeeding in their respective fields, they are opening the door for other women to try.
ALSO READ: See What Led To The Rise Of The First Moroccan Fisherwomen Cooperative
How International Day of Women and Girls in Science is inspiring more women into STEM
The International Day of Women and Girls in Science is a yearly event that holds every 11 February. It is a day set aside to recognize and celebrate the contributions of women and girls in science.
The theme for the 2021 celebration was "Women Scientists at the forefront of the fight against COVID-19". Interestingly, African women in science were doing a lot in the field which usually goes unnoticed. However, the theme helped us to consciously think of their many contributions.
In 2022, the theme was "Equity, Diversity, and Inclusion: Water Unites Us". Again, the United Nations consciously brings us to reflect on the many households around the world that still struggle to access portable water. Women are usually at the forefront in finding ways to purify water at home.
To further encourage young African women to take up courses in STEM, we have compiled a list of fifteen African women in science. If these women have succeeded against all odds, you too can.
#1. Ngalula Sandrine Mubenga (Congo)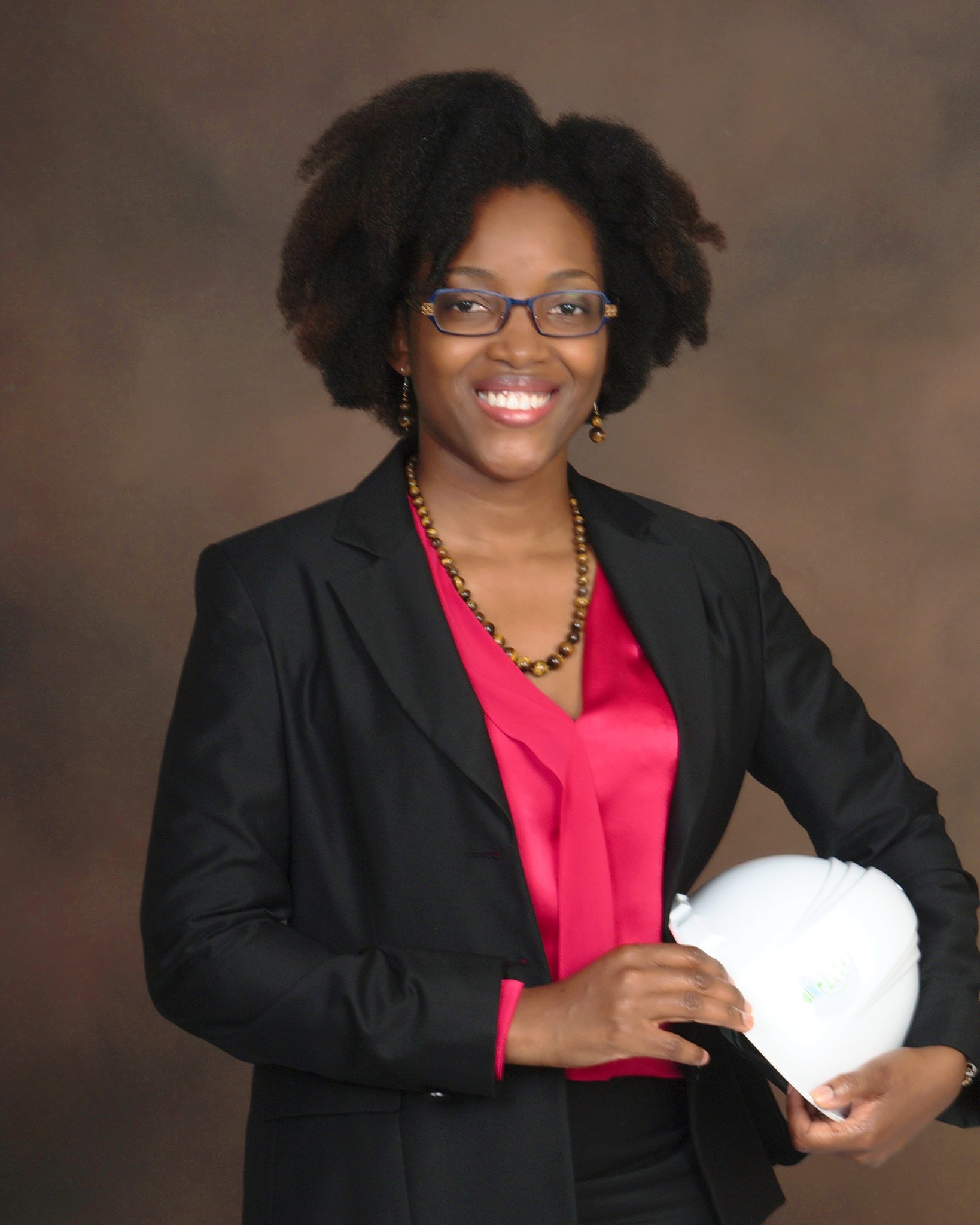 Prof. Mubenga's trail of excellence is more than what many can ever imagine in their entire life. Born in Congo, she completed her BSE, MSE, and Ph.D. in Electrical Engineering from the University of Toledo, USA. Subsequently, she became an assistant professor in Engineering at the University.
She specializes in renewable energy and was the former founder and CEO of SMIN Power Group. The company provides innovative solutions that help Africans to overcome power outages. Also, it provides financial aid to African students and tackles issues concerning climate change.
ALSO READ: 17 Afro-Themed Valentines Day Outfits For Women
Prof. Mubenga is also the founder of STEM DRC Initiative. The non-profit corporation promotes STEM and has managed over $65 million for the University of Toledo. STEM DRC is contributing to the growing number of African women in science in the DRC.
One of Ngalula's most notable inventions is the "bi-level equalizer" that improves the performance of lithium-ion batteries and also saves manufacturing costs. She was named the 'Engineer of the Year' by the Institute of Electrical and Electronics Engineers in 2018.
#2. Rose Leke (Cameroon)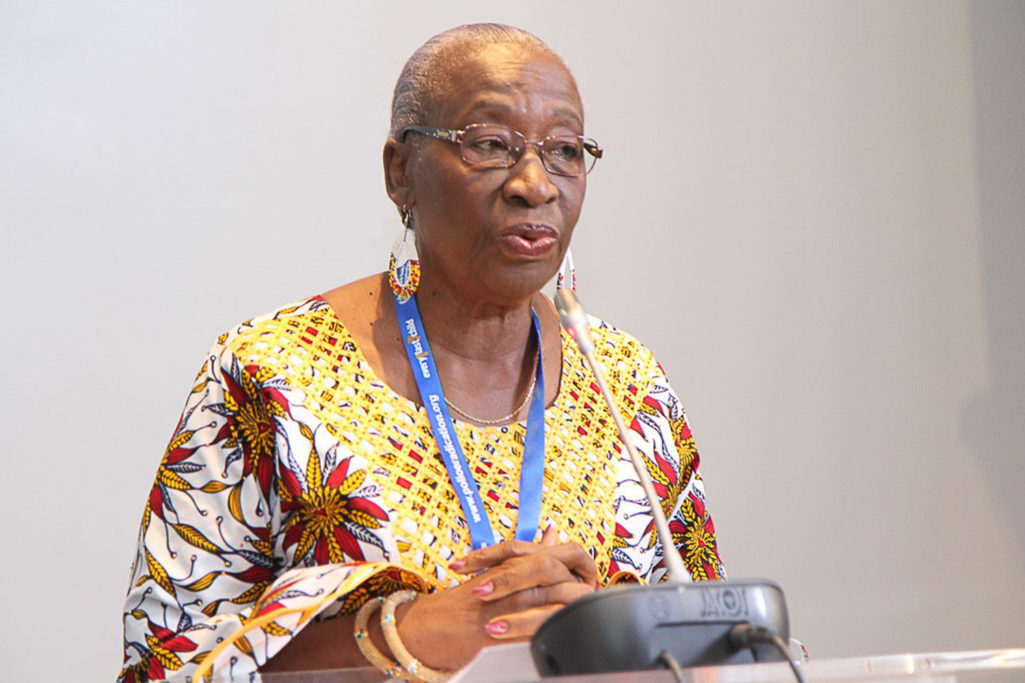 Leke is an Emeritus Professor of Immunology and Parasitology at the University of Yaounde. She is famous for her contributions to the fight against malaria, especially among pregnant women. Growing up, she suffered her fair share of malaria.
Consequently, the majority of Leke's research focused on combating a severe form of malaria parasite in pregnant women who were once resistant to the parasite.
In a jointly published research, she showed that children exposed to a severe form of malaria parasite during pregnancy developed better resistance to it in the future. Leke has been conferred with several awards for her work.
Also, she has served as head of several organizations within and outside her home country. This includes being the Chairperson of the NASAC WFS WG with the objective of mentoring African women in science.
#3. Francisca Okeke (Nigeria)
Okeke is a Physics Professor and the first female head of the Physics Department at the University of Nigeria, Nsukka. She was also the first female Dean in the Faculty of Physical Sciences at the same University.
Okeke is famous for her role in inspiring young women in the field of science and technology. During her tenure as a faculty dean, she advocated for an increase in the number of women in her Faculty. Her effort finally paid off.
The books she authored or co-authored in physics are still read across different high schools and universities in Nigeria and beyond. She is one of the few African women in science spreading her knowledge through easy-to-understand books.
Okeke was given the L'Oreal-UNESCO for Women In Science Award in 2013. She's also a member of the Network of African Science Academies Women for Science Working Group (NASAC WFS WG).
#4. Yeweyenhareg Feleke (Ethiopia)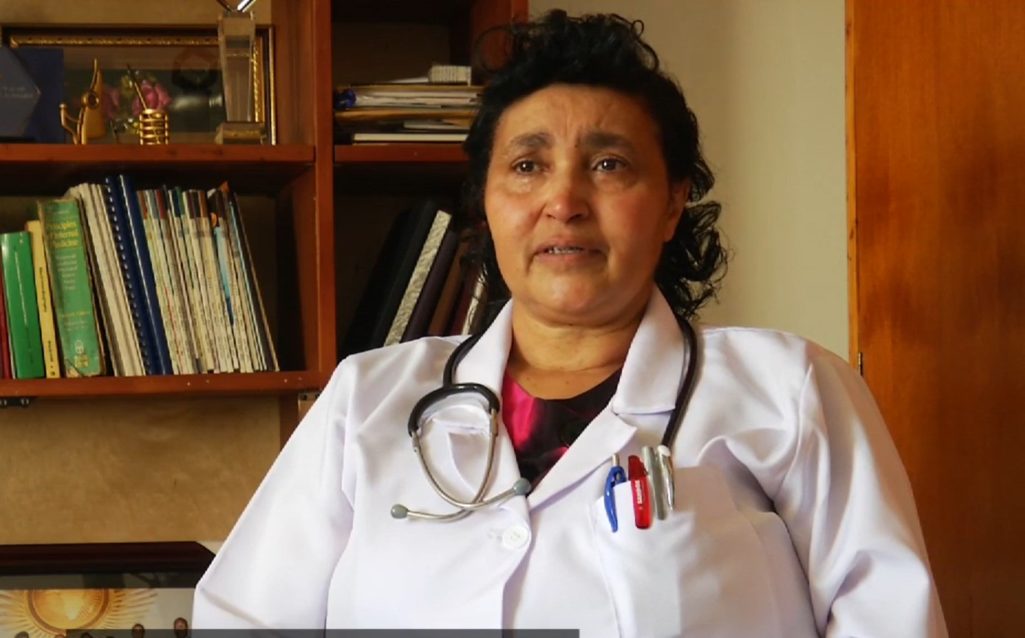 Feleke is an endocrinologist and researcher at the College of Health Sciences, Addis Ababa University. She served as the president of the Ethiopian Medical Association. She was the first female professor in health sciences in her home country, Ethiopia.
Also, she is the first female professor at Addis Ababa University. Despite her achievements in academics, Yeweyenhareg believes in mentoring and building the minds of young scientists. She believes they are the future of science. Thus, she counts mentoring these great minds as her greatest fulfillment.
#5. Tebello Nyokong (South Africa)
Nyokong is a chemistry Professor at Rhodes University. Despite having a challenging childhood, she grew up to be one of the most influential African women in science and technology. Nyokong has a passion for simplifying everything.
Consequently, her curiosity to understand how things work drove her into the sciences. She is a strong advocate for women and girls in science. Nyokong has been involved in several projects including medical research to find an alternative to Chemotherapy for cancer treatment.
She has also received numerous awards and recognitions including the L'Oreal-UNESCO Award for Women in Science for Africa and the Arab States.
#6. Amal Amin Ibrahim Shendi Nada (Egypt)
Nada had parents that took education seriously. Therefore, from a young age, she started reading books about inspiring science figures like Marie Curie. Subsequently, this inspired her decision to delve into the sciences.
She was nominated to the World Economic Forum in 2009 and then the International Union of Pure and Applied Chemistry (IUPAC) prize for women scientists in 2015. Also, she is the co-founder of the Global Young Academy (GYA) which aims to promote young scientists across the globe.
ALSO READ: Flourish Africa Rain Cash On Female Entrepreneurs At 5th Anniversary
She is widely revered for the advancement of sciences in developing countries. Her passion and successes in her field have also inspired the growth of more African women in science—especially among Arabic women.
#7. Ozak Esu (Nigeria)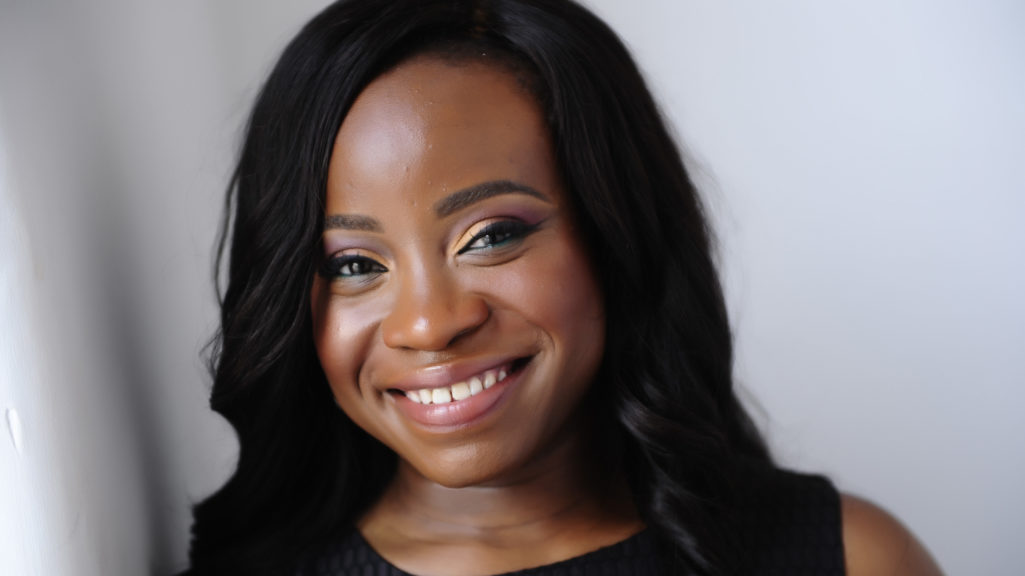 Esu is an electrical engineer with a passion for innovation. In 2017, she won the Young Woman Engineer of The Year Award from the Institute of Engineering and Technology. She was a STEM Ambassador with STEMNET where she volunteered to help students in STEM.
Inspired by the energy problems of Nigeria, Esu left the shores of her country after high school to study electronic and electrical engineering in the UK. Subsequently, she got a postgraduate scholarship which was worth £54,000 (approx. $65k). She earned her Ph.D. in 2016.
Ozak promotes gender equality and diversity in Science. Also, she was a member of the Athena SWAN feasibility committee at Loughborough University while pursuing her Ph.D. However, her role on the panel for the Association for Black and Minority Ethnic Engineers UK is one of the most remarkable. Her passion drives her towards mentorship and innovation.
#8. Alta Schutte (South Africa)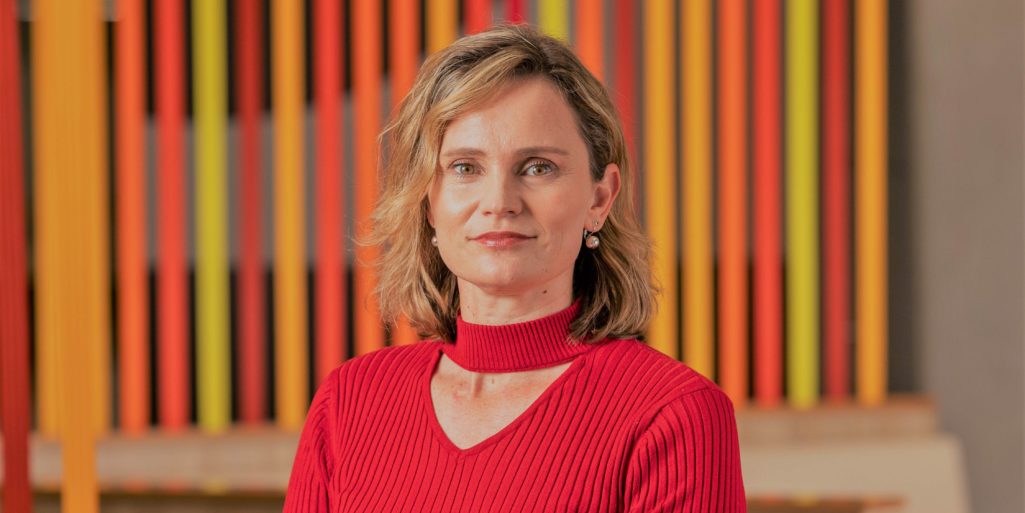 Schutte is a Cardiovascular Physiology Professor and expert in the field of Hypertension and Cardiovascular Diseases. She has been in many leadership positions both in her home country, South Africa and beyond.
She is the Principal Theme Lead of Cardiac, Vascular, and Metabolic Medicine, Faculty of Medicine at the University of New South Wales in Sydney, Australia. She is also a fellow at the George Institute for Global Health.
Prof. Schutte's work helped in the early detection of hypertension and the prevention of Cardiovascular diseases among Africans. She also teaches and inspires other African women through her various publications. So far, she has over 300 published papers in her field.
#9. Mbu Waindim (Cameroon)
Waindim is the first Cameroonian with a Ph.D. in Aerospace Engineering. While studying for her Ph.D. at Ohio University, Mbu worked in prestigious industries like Harris Corp, NASA, and the US Airforce. According to her, her motivation is to become a role model for budding African women in science.
She urges young girls in science to question everything and challenge the status quo. In a bid to develop young thinkers and scientists, she is building a Computer programming School in her alma mater Saker Baptist College in Cameroon.
#10. Salimata Wade (Senegal)
Dr. Wade is the Head of the Nutrition Laboratory, Faculty of Science and Technology University of Cheikh Anta Diop in Dakar. She is a recipient of several awards for her work on Malnutrition. Among these is the African Union Regional Scientific Award for Women Scientists for the West African Region.
She received the award in acknowledgment of her contribution to inspiring African women scientists in the region. Wade is dedicated to training scientists and nutritionists with the capacity to tackle Africa's nutritional challenges. She has been involved in developing a doctoral program in Nutrition and diet which is the first of its kind in the region.
#11. Josephine Ngaira (Kenya)
Ngaira is a Professor of Geography (Climatology) and an alumnus of the Moi University in Kenya. She is also a member of the SIGMA XI Scientific Research Honor Society and the International Geographical Union.
Her research work focuses mainly on climate change and water issues. She is among the elite league of African women in science that is passionate about transferring what they know to the younger generation.
ALSO READ: The First Female To Ref An AFCON Game Is From This African Country
Professor Ngaira has authored four University level books and seven book chapters. She also has a growing number of academic publications in top journals around the world. Also, she is a member of several professional bodies including SIGMA XI.
#12. Nadifi Sellama (Morroco)
Professor Sellama holds a Ph.D. in Genetics and Molecular Biology among several others. She is one of the founding members of the Association of the Society of Human Genetics and Molecular Biology. Prof. Sellama is someone that young African women in science always look up to.
Her training at Cochin Institute of Molecular Genetics in Paris was well-timed as genetics became a core part of Medicine. She is also among the first Morrocans to guarantee a Genetics Technology transfer. Her recent research continues to focus on promoting molecular biology and human genetics.
#13. Christine Dranzoa (Uganda)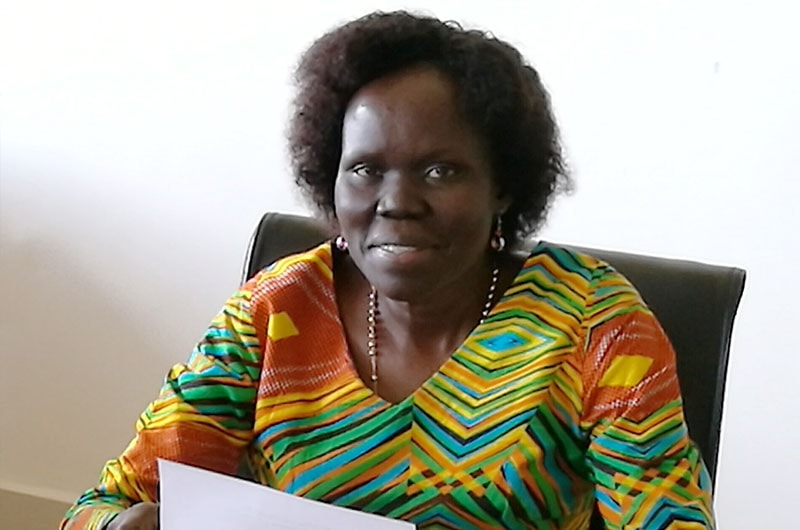 Dranzoe is a biology professor and administrator. Until her death on 28 June 2022, she served as the Vice-Chancellor of Muni University in Uganda. Also, she held several leadership positions in her country.
What makes Dranzoe to stand out on this list is that she is one of the few African women in sciences that completed her studies up to the Ph.D. level in her home country. Through the Forum for African Women Educationalists, she has contributed to the empowerment of girls and women through education.
Also, she once served as the Chairperson and co-founder of the Nile Women Initiative. The NGO addresses gender variation and bias against women in the West Nile Sub-region of Uganda. Her legacies live on.
#14. Romeela Mohee (Mauritus)
Professor Mohee is the former Vice-Chancellor of the University of Mauritius and a Fellow of the Royal Society of Chemistry in the UK. An expert in the field of Chemistry and Environmental Engineering, Romeela's work is recognized both in Africa and among International communities.
She is actively involved in several international projects in the region. This includes the Small Developing Island Renewable Energy Knowledge and Technology Transfer Network. Professor Romeela wears the title of the Commander of the Star and Key of the Indian Ocean (C.S.K)
Prof. Mohee has served as the Commissioner of the Higher Education Commission in her home country. Also, she worked with the Commonwealth of Learning from 2017 to 2020. Her most remarkable achievement is helping Commonwealth member states to develop higher education strategies and policies. African women in science like Prof. Mohee ensures the continuity of education.
#15. Isabella Quakyi (Ghana)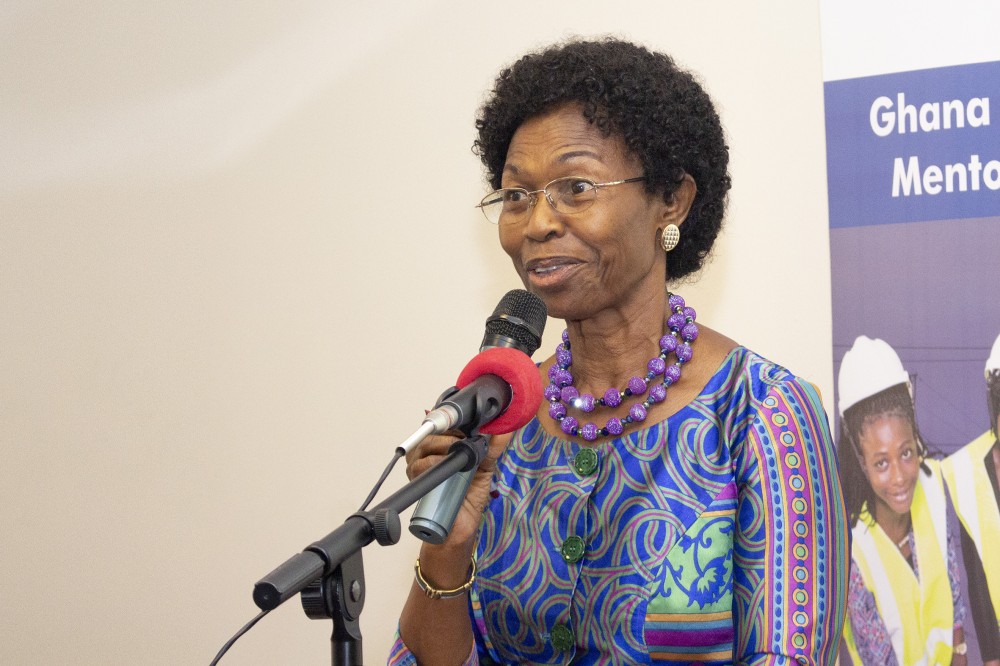 Quakyi is a Professor of Immunology and Parasitology and the first female director of the School of Public Health at the University of Ghana. She is an iconic researcher and a recipient of the Clara Southmayd Ludlow Medal.
The award is for a female scientist who is an outstanding researcher in the field of Tropical Medicine. Thus, she received the award in recognition of her work on malaria immunity, vaccine development, autoimmunity, and other tropical diseases.
ALSO READ: From Victim Of Fake Employment Scheme To UAE's First Female Delivery Rider. The Inspiring Story Of Gift Solomon
Conclusion
The contributions of African women in science don't get the attention that it deserves. Very little is known of these women who are making significant discoveries in their fields and changing the narrative for women in science in Africa and beyond.
Using their voices and position, these women are working to even the odds for women, girls, and minority groups in STEM. Africa and the world need to do more to get more women into science and close the gender gap.
Do leave a comment below and notify us of other African women in science that deserves to be on this list.