The First Female To Ref An AFCON Game Is From This African Country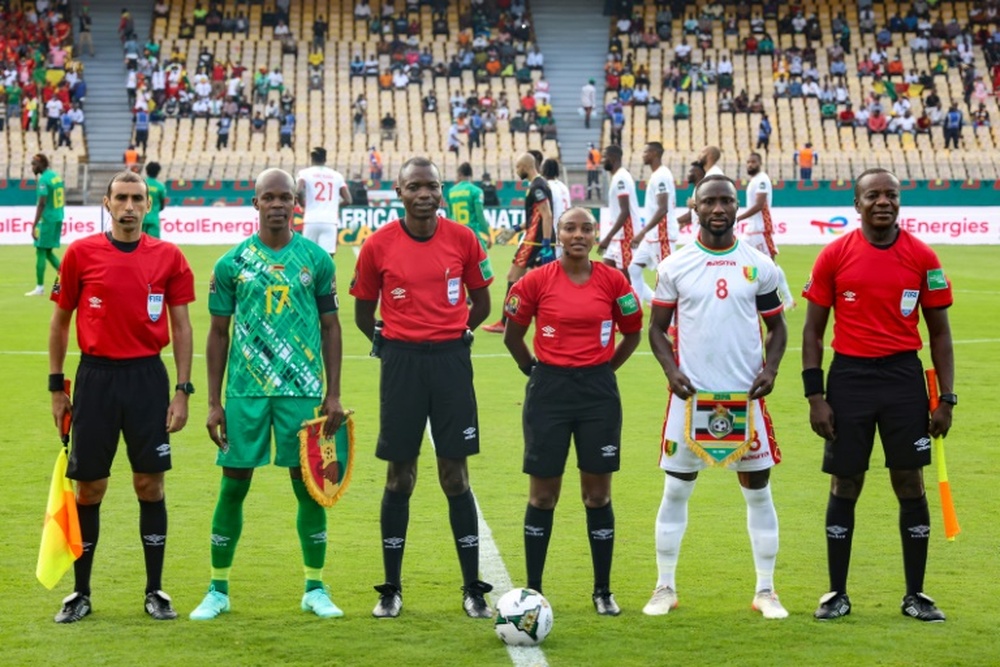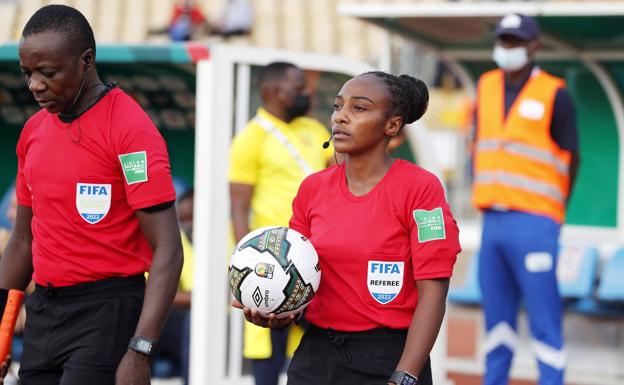 Rwandan Salima Mukansanga became the first female referee of an AFCON game. She officiated the Group B clash between Guinea and Zimbabwe in the ongoing AFCON 2021 games in Cameroon.
Mukansanga went onto the pitch holding the match ball with three other male referees. When the match ended, many supporters from Zimbabwe said that Mukansanga inspired them and that it was a great stride for Africa. A Zimbabwe supporter, Felicia Chisepo, said,
"Women are being represented and are also being involved in this sport that was regarded as for men for a long time."
At a soccer club in Rwanda's Kigali, members of the women's team gathered around the television to cheer for the referee, Salima Mukansanga, the first female lead referee of an Africa Cup of Nations soccer match pic.twitter.com/JxXbjLs5IO

— Reuters (@Reuters) January 20, 2022
Salima Mukansanga's many firsts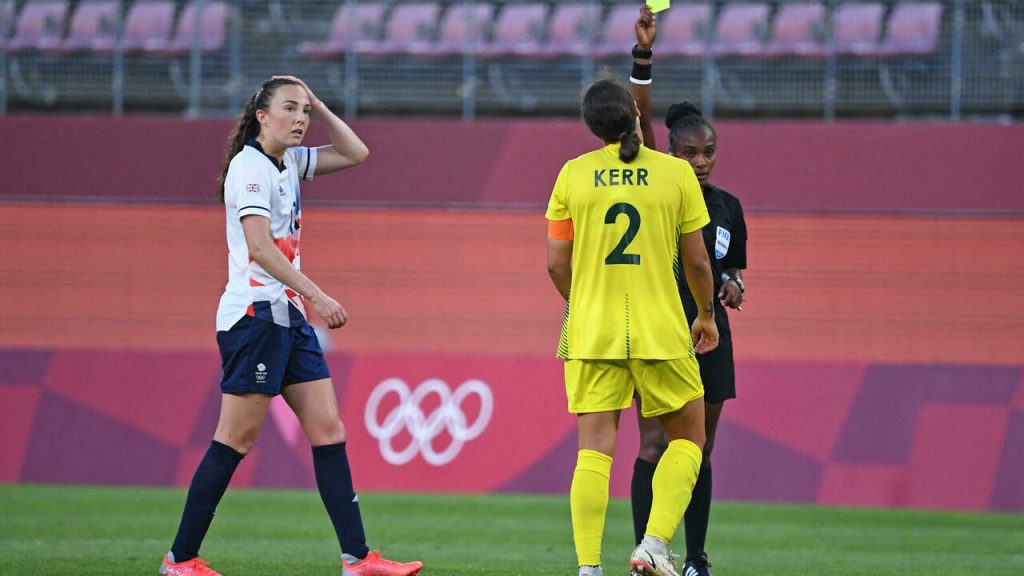 Mukansanga handled her first international competition at the 2015 All-African Games in Congo Brazzaville. She was the center referee when the Super Falcons of Nigeria defeated Tanzania in their second group game. She went on to officiate the first semi-final game between Ivory Coast and Ghana.
Consequently, Salima Mukansanga was also chosen for the 2016 African Women's Championship in Cameroon, and she handled two games. She was the only African referee named among the officials for the 2018 U-17 Women's World Cup in Uruguay. She also officiated two games, including a quarter-final fixture between Germany and Canada.
Salima Mukansanga was named among the four African officials for France's Women's World Cup in 2019. Also, she handled the Group F clash between Sweden and Thailand.
In Tokyo 2021, she was the first African woman to be the center referee of a quarter-final match of the women's football event at the Olympics. Alongside Bernadettar Kwimbira, Mukansanga officiated the round-of-eight game between Great Britain and Australia.
What Salima Mukansanga's AFCON debut means for African female referees
Ahead of her AFCON debut, Mukansanga said, "I was so excited, very happy, thrilled, and scared to be appointed for the AFCON," she continued. "It's a great achievement, honor, and story to be appointed as the first female referee at the tournament."
The Confederation of African Football (CAF) has described Salima Mukansanga's feat as historic. According to Eddy Maillet, AFCON's Head of Referees, the development shows CAF's commitment to improving the standard of refereeing in Africa. According to Maillet,
"We know that for a woman, she has had to overcome serious obstacles to reach this level, and she deserves a lot of credit. This moment is not just for Salima but for every young girl in Africa who has a passion for football and who sees herself as a referee in the future."
Even though CAF is doing so much to improve African football, the goal is still far off. Scouting more talents like Salima, who are intelligent, and understands the game, would do lots of good. Also, enhanced training will help referees to match the game's ever-evolving nature, especially in terms of physical demands.