10 Must-Visit Luxury Homes In Tanzania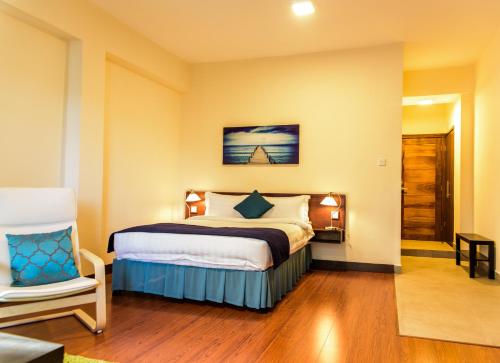 Do you know that thirty percent of Tanzania consist of national parks? Well, it will surprise you to know that Mount Kilimanjaro, the tallest mountain in Africa, is in Tanzania too. Obviously, Tanzania is one of the countries in Africa with myriads of exciting tourist sites. Guess what, they are not emphasized on media. If you are thinking of visiting this East African nation, keep your eyes open for the luxury homes in Tanzania. They are imposing, often cultural, and exquisite—but there is more.
Luxury homes in Tanzania has grown tremendously in the last decade as the country strives to improve its tourism potential. The amount of details in these homes as well as the facilities they feature will surprise you. In fact, some of the homes are in highly developed areas that will make you think you are in a European country. Have a look at our list of luxury homes in Tanzania.
#1. Fig Tree Residences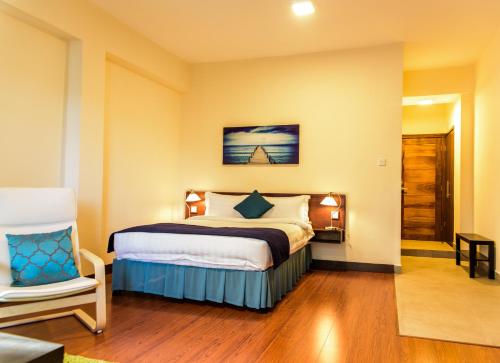 This inviting luxury home is located in Dar es Salaam. It features an assorted bar, a relaxing garden, quality room service, and a unique restaurant. At the restaurant, guests have the choice of either a continental or buffet breakfast. They are also encouraged to work out in the luxury fitness room. Fig Tree Residences is thoughtfully located close to amazing spots like Seacliff Village Shopping Centre, and Shoppers Plaza, where guests can fulfill their shopping dreams. The luxury home also takes care of departing guests by offering a paid shuttle service to the Julius Nyerere International airport which is 18km away.
#2. The Green of OysterBay luxury home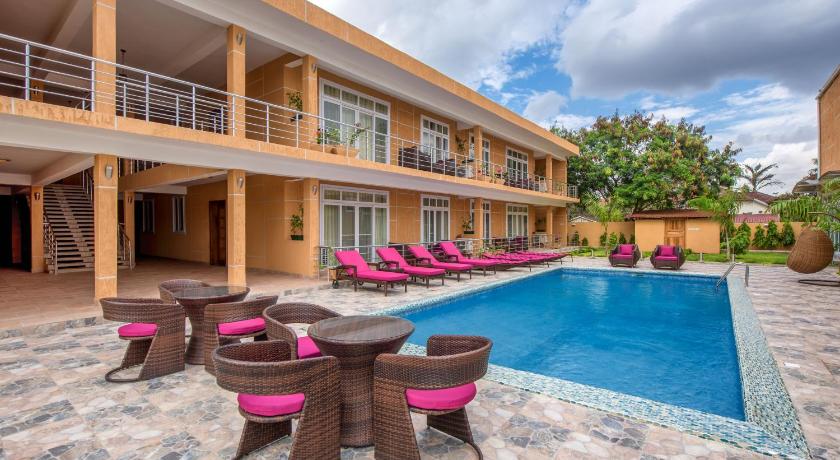 Perhaps the most exciting thing about the Green of OysterBay is its free Wifi and private parking slots. Also, they offer continental breakfast, year-round outdoor pool, and elegant views. The property offers an all-day front desk service to attend to guests' lodging in its comfortable apartment units. Each unit has ready-ironing facilities, a satellite TV, a seating area, a well-equipped kitchen, and a private bathroom. Moreover, the luxury home is pitched just 700 meters away from Cocoa Beach and just 6km from the Kivukoni Fish Market.
#3. The Palms luxury home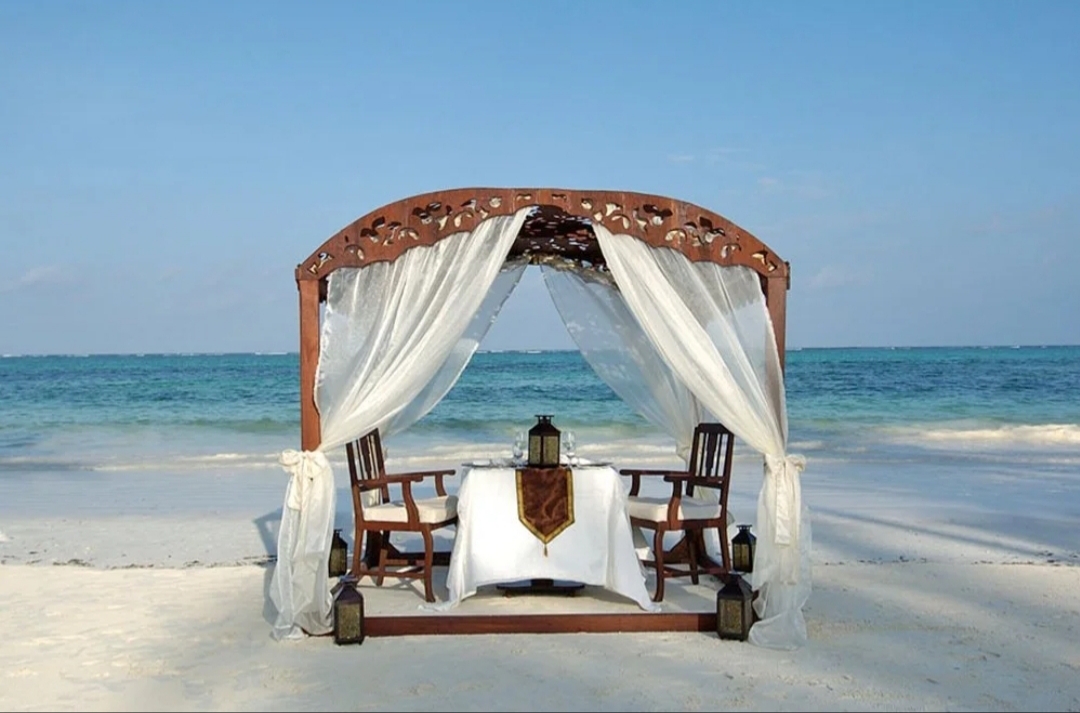 The Palms feature deep blue waters, soft white sea sand, very intriguing beach views, and great spots for a sunbath. Its seven luxury villas each have large verandahs and exquisite plunge pools that allow guests to enjoy private accommodation with the added services of a butler. Also, the luxury home offers spa treatments, an evening bar, a huge variety of meals, and internet access. The serene setting is further furnished with a brilliant terrace and is located near Breezes Beach Club and Baraza.
#4. Rayan Apartments & Safaris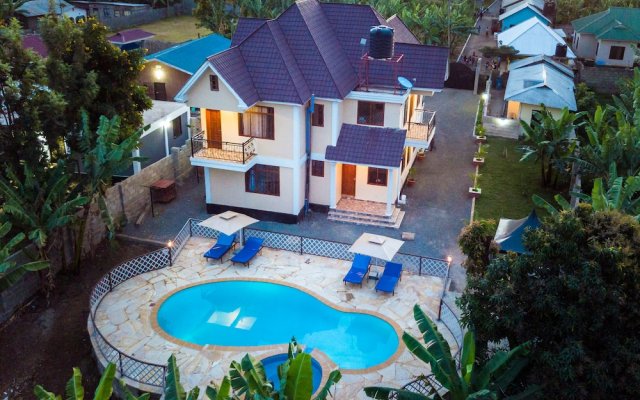 Guests at Rayan Apartments & Safaris are in for an amazing hot tub/jacuzzi and free Wifi service. The luxury home which is located in Shanagrai is also a dream come true for lovers of mountains and ski life. Additionally, the property allows guests with pets. These outstanding activities and services certainly rank the apartment high among others in the region. The accommodation includes some units with a terrace or balcony. Asides from that, every unit has a sitting area, a well-furnished kitchen with a fridge, freezer, and oven, and a bathroom.
#5. Breeze Residence Apartments

Free Wifi and private parking lot may be a little regular, but, what about off-site fishing and a great time in a solarium? Breeze Residence Apartments provides this along with a private beach, car and bike hire, and great room service. The luxury home is located in a lovely Kiwengwa neighborhood that is 10km away from the Kichwele Forest Reserve, 1.2km away from the Pambaland supermarket and grocery store, and 32.1km away from the Abeid Amani Karume International Airport. Rooms in the luxury home are equally high-standard. They each include a seating area, a desk, and a private bathroom.
#6. Tarangire Treetops luxury home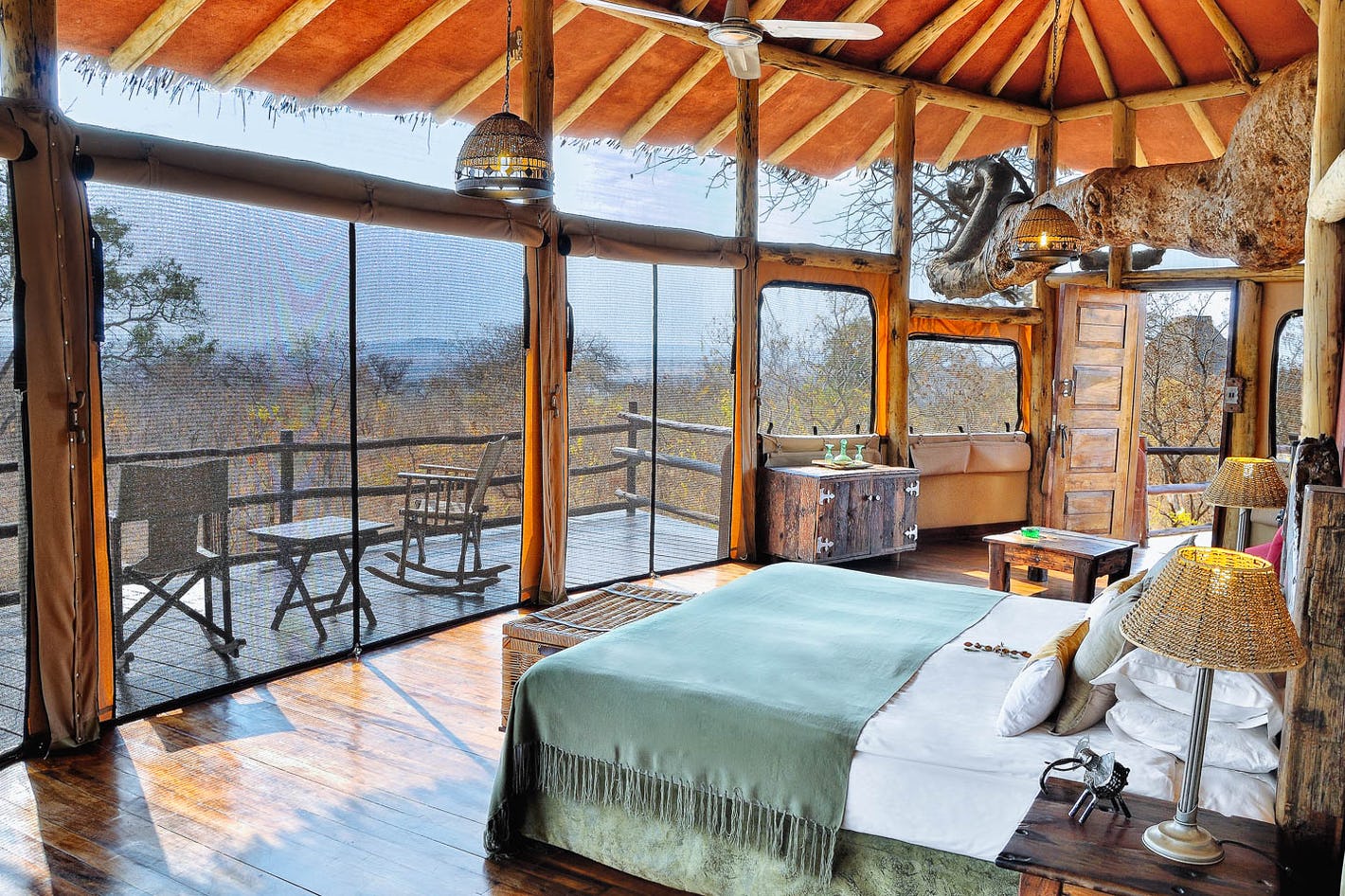 If you are hoping to reignite the feel of your childhood treehouse adventures, here is one luxury home that will suit you just fine. Imagine being in a comfortable wooden and glasshouse with safari-influenced furniture, sky-high views of the mural, baobab, and an endless reserve. The above-canopy rooms are not just all there is. Tarangire Treetops also offers amazing night game drives into the Tarangire National Park and trips to the nearby Maasai village for dinner among singing Maasai people.
#7. Sea Cliff Court and Luxury Apartments
Locally handcrafted artwork portraying Modern Afro designs welcome guests at the Sea Cliff Court and Luxury Apartments. They also appear in all 68 elegant studio and self-catering rooms available in the apartment. The apartment which is located in the lovely Msasani Peninsula in Dar es Salaam offers an outdoor swimming pool and sun lounges in a lush area.
There is also free Wifi, a fitness center, and The Ray's Restaurant or The Havana Cafe to take care of providing tasty meals. After visiting the nearby Cocoa beach, Wonder Workshop, or Shrijee's Supermarket, guests can opt to use the accommodation's spa facility to get a well-deserved massage. Each room at the luxury home has a sitting area, a satellite TV, a safe, and tea-and-coffee-making facilities. The self-catering rooms come equipped with a kitchen.
#8. Kiwengwa Beach Resort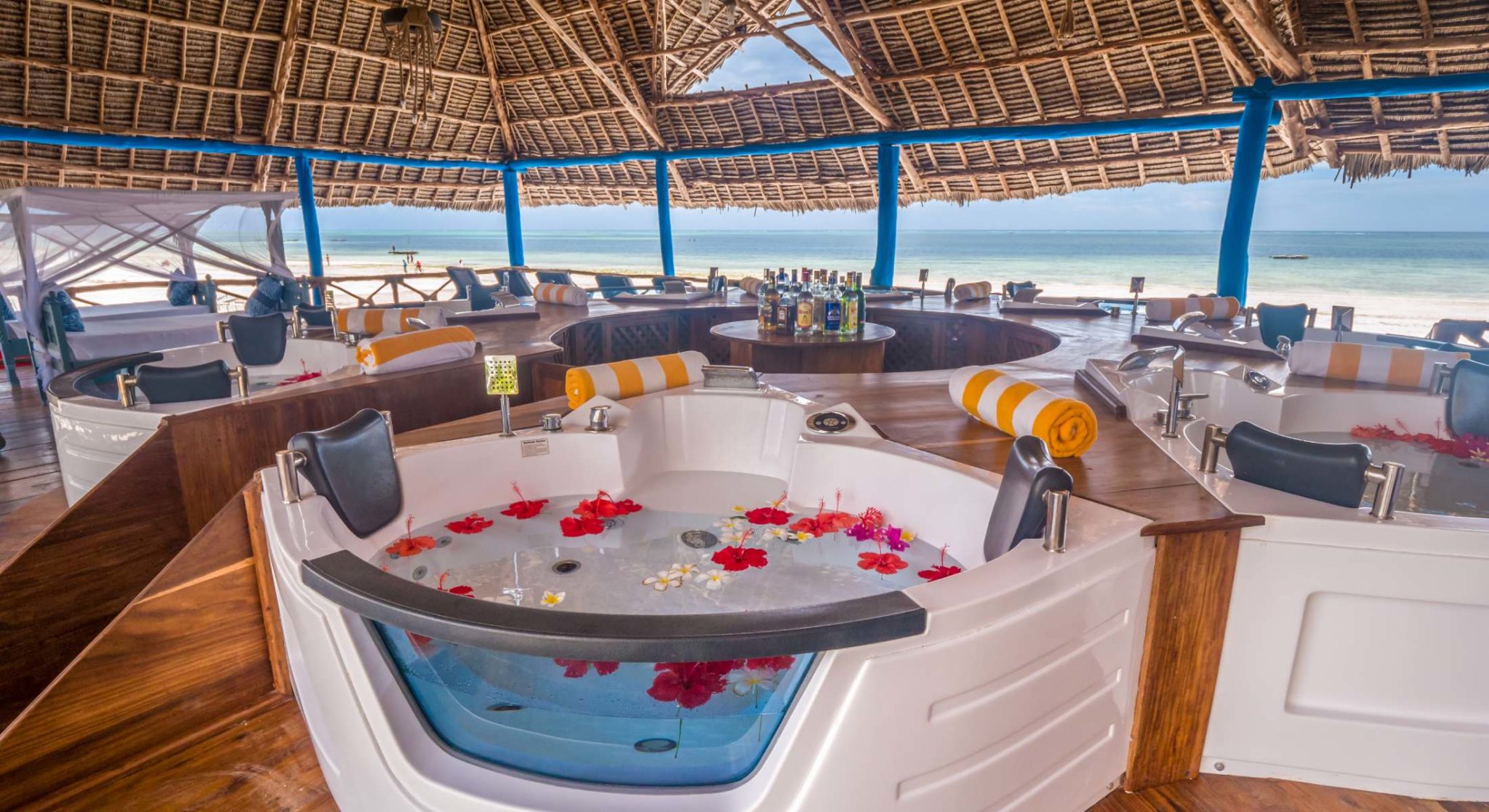 Fabulous is what describes Kiwengwa Beach Resort. The property is well set in the Kiwengwa Beach district and offers satisfaction through its continental or buffet breakfast options. Guests here are in for fun activities like cycling, spa treatment, off-site fishing, and workouts in the fitness center.
They also have access to a tennis court and golf course at an additional charge. Each room at the luxury home is furnished with a wardrobe, TV, a private bathroom, and air conditioning, while a few others have the added advantage of a beautiful sea view. The most outstanding aspect, yet, is that staff at the reception speak Arabic, English, and Italian.
#9. Surfescape Beachfront Apartments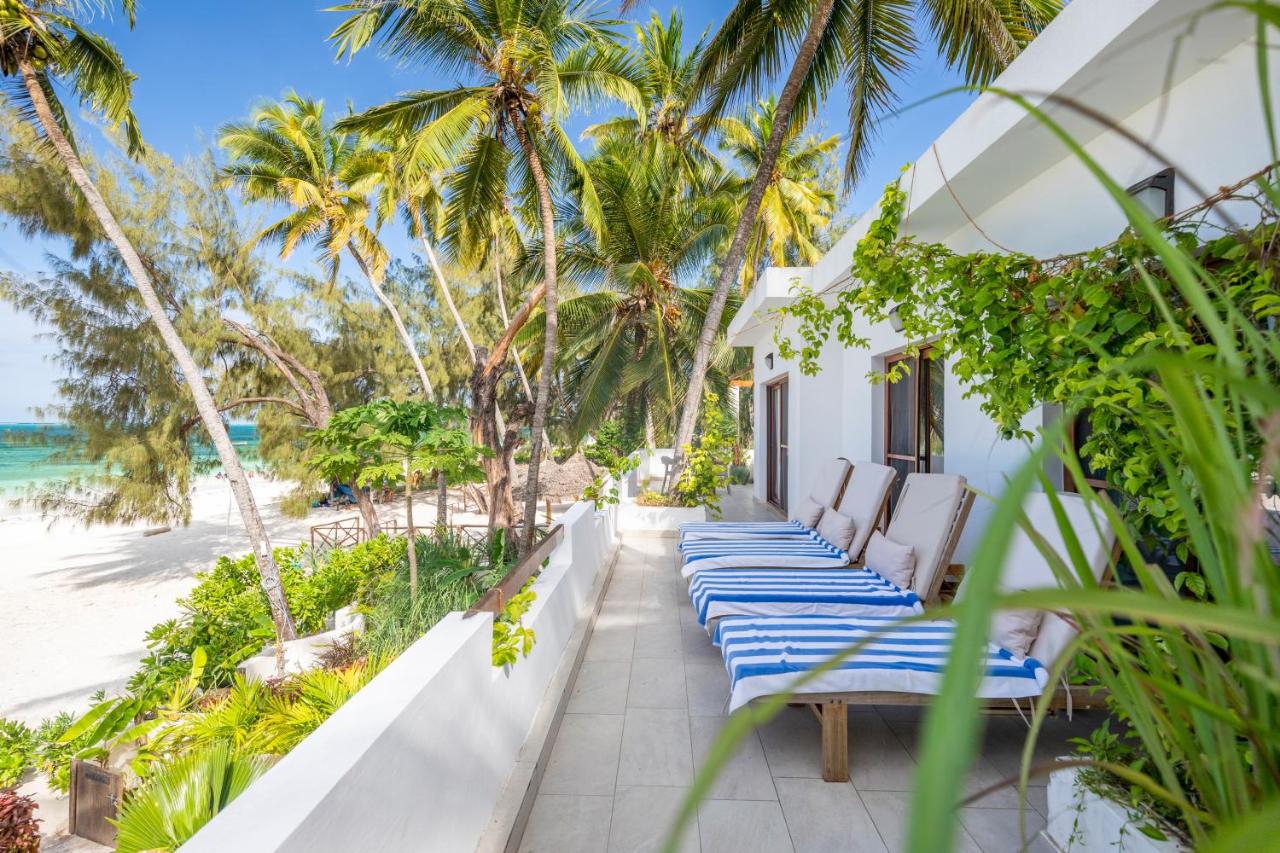 Surfescape Beachfront Apartments has a watersport center in it where stand-up paddling is a regular activity. Additionally, the property encourages off-site kitesurfing and fishing by its guests. It also offers access to a terrace, free Wifi, BBQ facilities, a garden, a private beach, and free private parking. Guests can further request the services of a private chef or driver and go on excursions to the island for a fee. The luxury home is located in Kwengwa village in Zanzibar just 2.4 km from the Sipano Beach Club. Its sea view apartment has a private entrance, tea and coffee maker, a refrigerator, and air conditioning, a balcony, an ensuite bathroom.
#10. Kilindi luxury home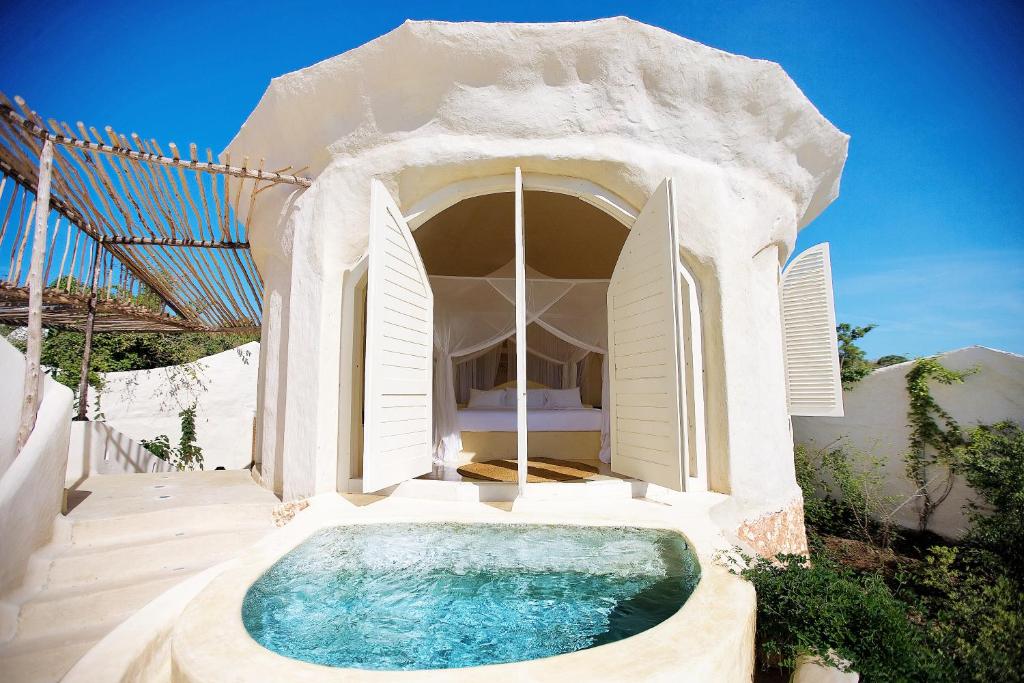 Zanzibar, or Unguja, is a charming island in the Tanzanian archipelago. It houses the Kilindi, a luxury home famous for its stunning 13 pavilion-style villas. The property offers both a private pool and a beautiful sea view in each of its villas. The pool is open to everyone in the luxury home's main area. If that is not enough, a secluded local beach giving access to a refreshing sea breeze and a more magnificent view is just a few minutes walk.
Conclusion
Tanzania is more than just mountains and country space. The Eastern African country is a total tourist center and holds a crystal reputation for caring for its guests. Tourists can enjoy the relaxing mountainous hike, participate in many adventurous activities and retreat to a luxury home at the end of each day. Have you been to Tanzania before? Feel free to share your experience with us.