Egyptian American Rami Malek's Oscar Win Is A Win For Movie Diversity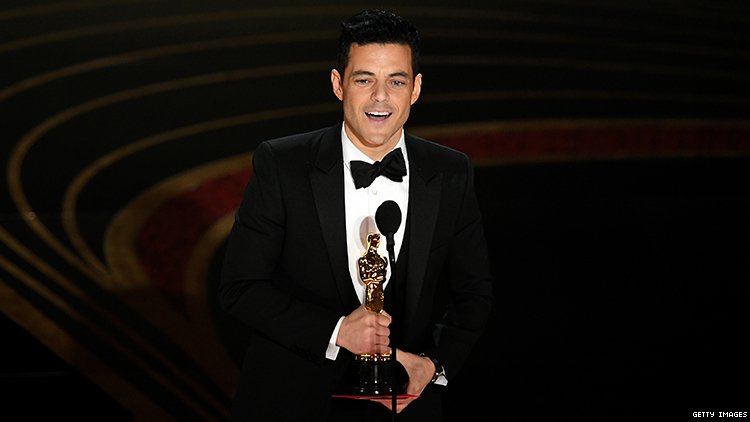 It was a star-studded gathering of Hollywood's biggest stars on Sunday, February 24, 2019, for the 91st Oscar Academy Awards. The 91st annual red carpet had its surprises too. However, it is understandable that with 7,900 voting members, the odds can swing anywhere. From having no host to an African-American winner, the tales will reverberate for a long time.
Kevin Hart was supposed to host the Oscar this year. However, he withdrew over past tweets that were considered homophobic. The last time the Oscars held without a host was about three decades ago. The absence of a host quickly shifted the attention to tennis superstars like Serena Williams, comedian Trevor Noah, Jennifer Lopez and many more.
Rami Malek wins Best Actor in Leading Role
Rami Malek has always been the favorite to win in the category for his role in the movie 'Bohemian Rhapsody'. Before heading to the Oscars, Malek had earlier bagged the British BAFTA award, the Screen Actors Guild, and the Golden Globes award for the same role. He dedicated the award to all the young people struggling to find their voice. On accepting the award Malek talked about his experience as an immigrant. He said,
https://www.youtube.com/watch?v=iy4GL6RtVOk
Egyptians on Monday hailed the 37-year-old actor as the new 'Pharaoh' following the award. Malek's parents originally from the Upper Egypt province of Minya are immigrants in the United States. In the movie 'Bohemian Rhapsody', Rami Malek also played the role of a gay son of immigrants. His cousin, Fady Essam said,
" entire village was up until 5 o'clock in the morning. We called his mother to congratulate her and urge her to bring him to Egypt to hold a huge celebration for him."
The 'Bohemian Rhapsody'
The movie, 'Bohemian Rhapsody', is based on the true story of the 'Queen' rock band and the life of their lead singer Freddie Mercury (played by Rami Malek). The events of the movie portray the buildup to their performance at the Live Aid concert (1985) in Wembley Stadium. The movie portrays Freddie Mercury's journey from a struggling immigrant to a world-famous artist.
ALSO READ: Netflix Will Release It's First African Original Series in 2019 Starring This African Actress
'Black Panther' took home three awards
Rami Malek made many African proud but he was not the only beacon of the night. 'Black Panther', the first black superhero movie also shone at the 91st annual awards. The movie about Wakanda, a mythical country in Africa received seven nominations and won three. Black Panther took the award for the best original score, costume design, and production design. The movie broke box office records becoming the second highest grossing movie of 2018 with over $1.3 billion in revenue worldwide.