The Looks That Afronized The Black Panther Hollywood Movie Premiere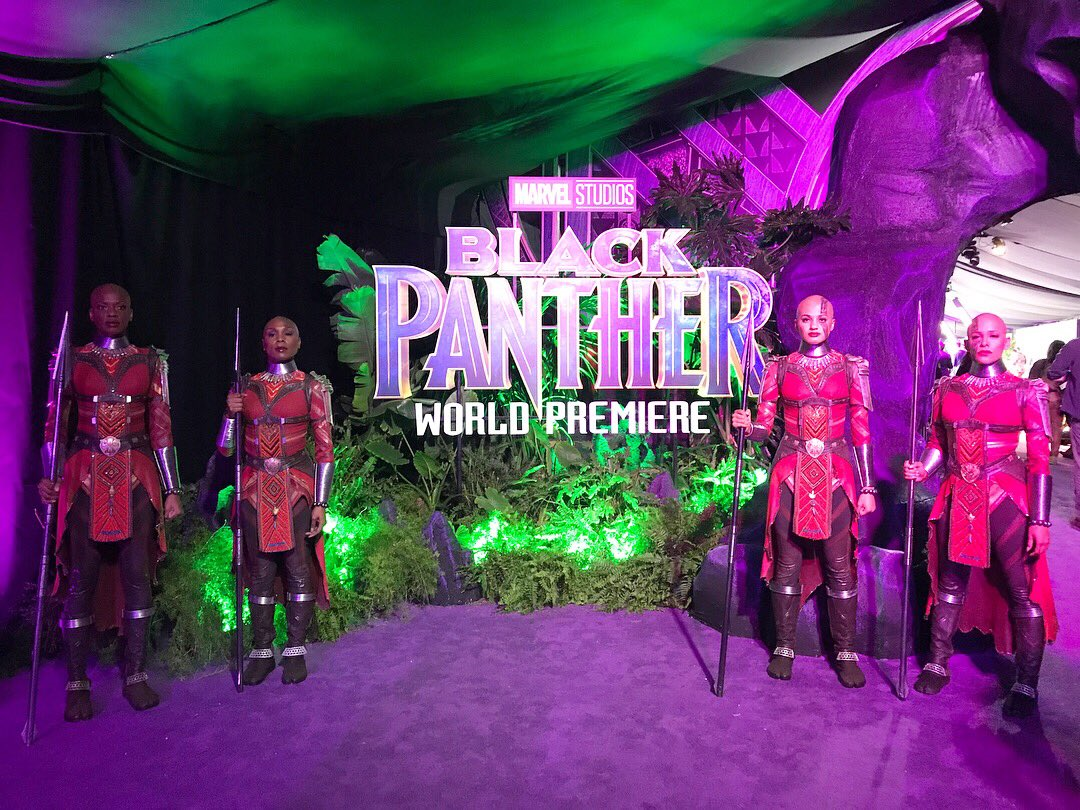 Hollywood was Afronized last night at the Black Panther Movie Premiere. Now let's be honest, we were a little disappointed when some of the Actors showed up in their typical Western gear. I know we should not take these things personal but we did. They could have Afronized even a little bit you know. Take Jamie Foxx for example, he wore a Wakanda T-Shirt, we think that counts … ok it is not perfect but at least he tried.
All was not lost of course. Our disappointment was all but forgotten when we saw the damsels of the evening. Lupita Nyong'o and Angela Bassett set the tone and just had us gushing at how they maintained a very contemporary Afronista vibe. The men did not disappoint either. So we have compiled our favorite Afronized looks from the Purple Carpet.
Black Panther Purple Carpet