How President João Lourenço's Corruption Drive Is Opening A Can Of Worms In Angola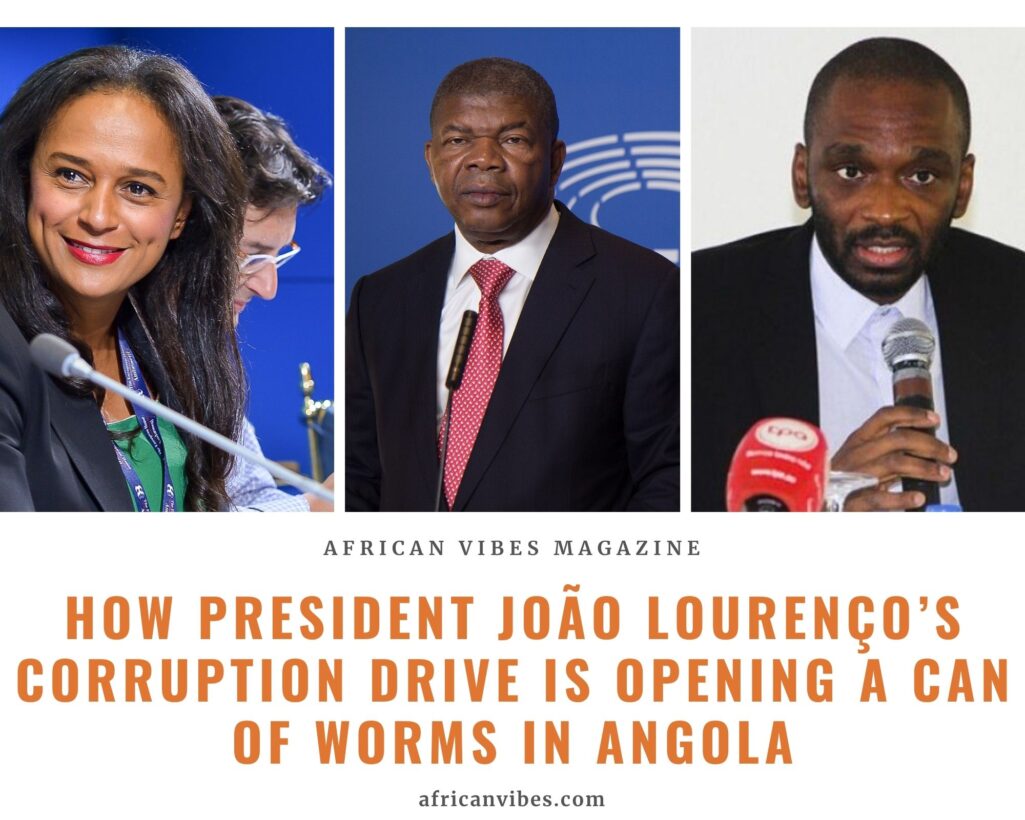 When President João Lourenço took over power from Jose Eduardo dos Santos in 2017, he promised to fight corruption. However, many did not believe he could, considering his close relationship with the Santos family. Five years into his administration and President Lourenço is showing that it is not going to be business as usual.
Angola recently recovered $11 billion looted state funds scattered all over the world. While revealing this information, the Justice Minister also said Angolan authorities have launched 715 criminal prosecutions for financial crimes ranging from embezzlement to fraud, and corruption.
ALSO READ: Angolan Ex-President's Son Gets A Verdict. Here Is How Judge Joao Da Cruz Pitra Ruled
The Culture of Shielding ex-Heads of States from Corruption Probe
Across different African states, there is a culture of shielding ex-officials, particularly presidents from corruption probes—even after leaving office. This emboldens government officials to engage in different corrupt practices with impunity.
In 2020, Jose 'Zenu' Filomeno dos Santos became the first member of the former ruling family to be prosecuted. The ex-leader's son was handed a 5-year jail term for stealing $500 million from the Sovereign Wealth Fund. It was alleged that he transferred the money to a bank account in Switzerland.
His sister, Isabel dos Dantos, was also fingered in a long list of crimes including money laundering, embezzlement, and gross financial mismanagement. Isabel is the next on line in the long list of ex-officials under probe.
ALSO READ: Angola's Leila Lopes becomes 4th African to win Miss Universe
The Pandora Papers
When the Pandora Papers was made public in 2020, it shed light on the offshore dealings of everyone close to Angola's ex-president during his reign. The report linked powerful Angolan politicians to over 20 companies in the United States and other tax havens. This includes former senior presidential advisors and generals, Leopoldino Fragoso do Nascimento and Manuel Helder Vieira Dias Junior.
In December 2021, the United States barred Isabel and two former generals and members of their families from entering the United States. While Angola is rich in natural resources, a vast majority of Angolans live in poverty. Further emphasizing the crippling effect of corruption on Angolans, the executive director of Transparency International in Portugal, Karina Carvalho said,
"Bringing kleptocrats' shady deals to light is key to defending human rights. Angola is a resource-rich country but the majority of its people live in poverty, lack access to health, education, and decent living conditions. This is because of people who take the country's wealth as their own."
Kicking out Corruption from Africa is Possible
The firm approach of President João Lourenço shows that kicking out corruption from Africa is achievable. All it takes is willpower from the head of the ruling administration. The main reason why it is hard to probe past administrations is that most African leaders anoint their successor before leaving office. Consequently, they try not to bite the fingers that fed them.
ALSO READ: Is Ex-President Jacob Zuma's Sentence An Indication That Africa Is Ready To Fight Corruption?
Therefore, it is important for African countries to strive to strengthen their electoral process. A leader that has no ties with the previous administration will feel more at ease to ask questions. However, at the moment, it is really hard for such a leader to emerge.
The recovery of $11 billion by Angola's authorities gives a shocking picture of how much of Africa's wealth is stashed abroad. Such monies would have been used to improve infrastructures in the transportation, health, and energy sectors. Thus, African governments need to kill corruption before corruption kills Africa.