Is Ex-President Jacob Zuma's Sentence An Indication That Africa Is Ready To Fight Corruption?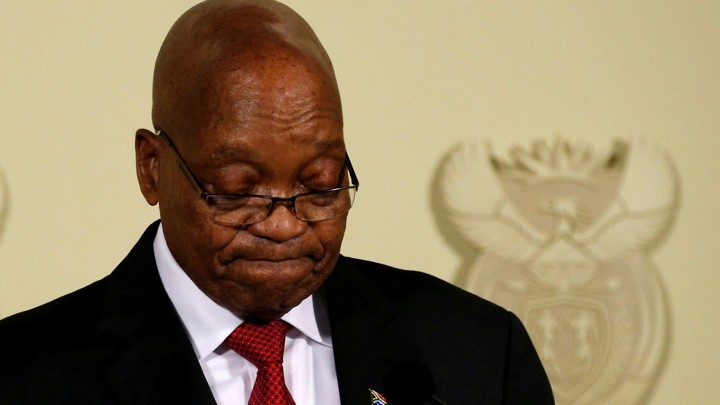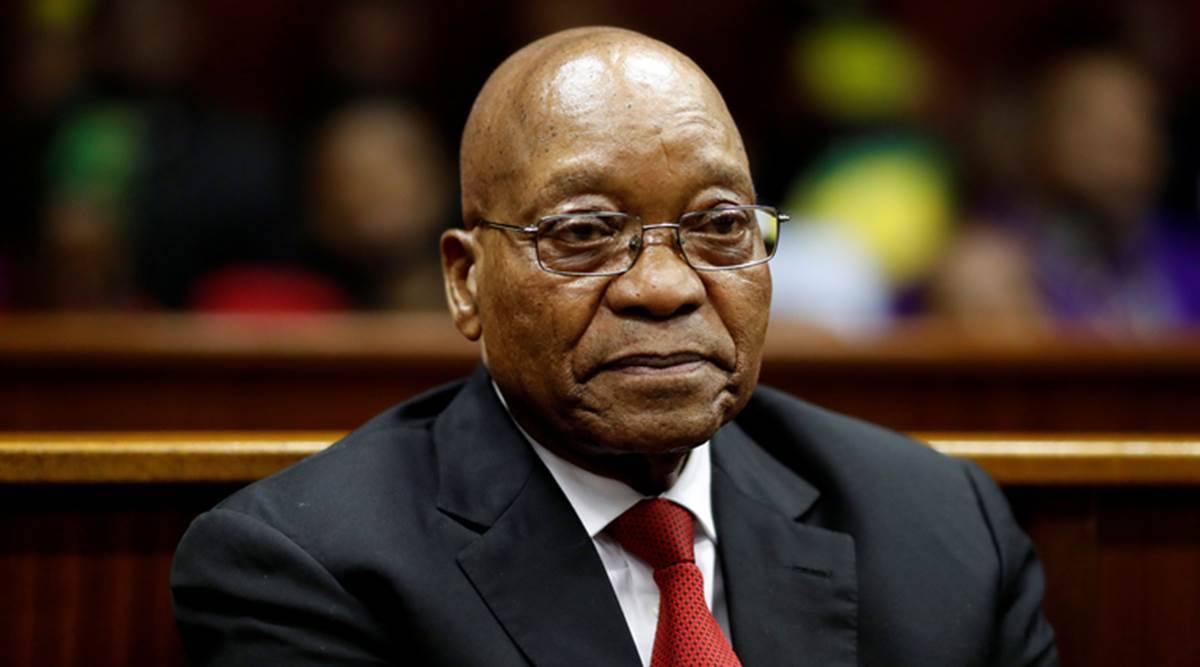 The South African Constitutional Court sentenced ex-President Jacob Zuma to 15 months in prison on Tuesday, 29th July, 2o21. Jacob Zuma, 79, is facing corruption charges. He defied court orders before an inquiry panel probing him for corrupt practices during his tenure as President.
The former President failed to appear in court to hear the ruling. Consequently, Deputy Chief Justice Raymond Zondo declared that Zuma should turn himself in within five days. Peradventure he fails to report himself to either the Nkandla police or Johannesburg central police station, the South African police force would apprehend him within three days to ensure he starts his sentence.
The move to jail Jacob Zuma comes after the same court ordered him to appear before a corruption panel set up for him in February this year. Interestingly, this is the first time that an ex-South African president is going to be serving a jail term on the basis of corruption. Is this an indication that Africa is ready to fight corruption—especially among past government officials?
Jacob Zuma's Corruption Trial Ordeals
Mr. Zuma created the corruption panel under pressure over mounting scandals, shortly before the African National Congress (ANC) ousted him in 2018. Mr. Zuma made a brief appearance in July 2019, testifying to the court against his involvement in corrupt practices. However, in his next court appearance, he did not answer any questions before staging a walkout. Several attempts to make him appear in court once again proved abortive. Jacob Zuma gave excuses such as medical reasons for not showing up. In November, he appeared briefly again but didn't wait for questioning.
However, this led to the court summoning him again in February, but he didn't show up. Eventually, the Constitutional Court pressed for contempt of court charge and a jail sentence. Zondo said Zuma's action is a threat to the Judicial system, and if not curtailed, it would result in lawlessness. His actions can inspire other people to follow in his footsteps of disregarding court summons.
The Implication of the Court Ruling on Jacob Zuma
This news comes as a surprise to many. It is common for corrupt African ex-leaders to get away with corruption allegations. In fact, many are never tried, talk more of getting a jail term. Africa still needs a lot to learn to bring past and present corrupt leaders to account for their crimes. Obviously, it takes a strong will to do that. Hopefully, the sentencing of Jacob Zuma will set the ball rolling for future trials.
This judgment is a positive stride in the right direction, and we hope it serves to deter erring leaders. If other African countries emulate this example, it will help curb corruption in African society and pave the way for continual progress in Africa.
Mixed Reactions Trail from South Africans and Beyond
The reaction trailing the sentencing of Jacob Zuma is mixed. Many are hailing the sentence as a win for democracy with the popular slogan, "Nobody is above the law". Those in support of the ruling accuse the ex-leader of running a government of massive corruption and divisive rule.
Another thing, you can't be a young person complaining about corruption but still defend Zuma who is trying to run away from accountability. All these thieves must account. He is not above the law!! #JacobZuma

— SITHALE✍🏿 (@SithaleKgaogelo) June 29, 2021
Former South Africa's President, Jacob Zuma, now serving a prison sentence was once celebrated by Ex Imo Gov Sen. Rochas Okorocha as an icon & Role model. A statue was also built in Owerri which was commissioned by Zuma. Role model in the mud 💀

Akpuola gi 😌#ImoSocials pic.twitter.com/rnaPm2djfX

— Imo Socials (@imosocials) June 30, 2021
#JacobZuma Khampepe: Zuma sentenced to an unsuspended prison sentence of a period of 15 months -although this cannot capture the damage Zuma had done to the judiciary…

— Pierre de Vos ⚖️ (@pierredevos) June 29, 2021
So no man had balls to sentence #JacobZuma, a woman had to do it 🔥❤️, i swear to god we need a Female President pic.twitter.com/8HzuIFtHkF

— IG: Xola_Nukani 🏳️‍🌈🇿🇦 (@Xola_Nukani) June 29, 2021
Hitherto, the ex-president has been calling the prosecution a political witch hunt. It seems a large number of people share his views. Many say he is being punished for being the first South African president to empower the black community.
We can complain abt the judiciary, justice & abo de Klerk never going to jail for their crimes, but ke our grandparents in the ANC played with power. They left apartheid judges alone, they left the economy & forgave apartheid killers. Now they're the ones going to jail #JacobZuma

— Modibe Modiba (@mmodiba10) June 29, 2021
https://twitter.com/Stoute_SA/status/1409818495815077897
We are on level 4 no gathering for Jacob Zuma's supporters and sympathisers outside the Court, Cyril Ramaphosa is very clever, it was well calculated, it's a Tom and Jerry scenario. #JacobZuma

— Man's NOT Barry Roux  (@AdvoBarryRoux) June 29, 2021
President Zuma will remain a member of the ANC. This is just windy Strom 😳 passing. The President is being hunted for supporting black excellence. Run cowards run 🏃‍♂️ #ZumaJudgement #JacobZuma #Nkandla #RamaphosaMustFall pic.twitter.com/KSvM20UPne

— Duduzane Zuma (@DuduzaneZuma_) June 30, 2021
Is Africa Ready to Fight Corruption?
Corruption is a global menace, and many countries have taken several approaches to tackle this problem. Africa seems to be treating corrupt officials with kid's gloves. In Africa, there are cases where corrupt officials caught directly in the act of corruption are excused. Sometimes, they play the victim and accuse their political rivals of blackmail. While many applaud the jailing of Jacob Zuma, is his sentence at par with the hefty corruption he is charged with?
Many developed countries today give lengthy jail terms or evict corrupt officials in power. For instance, some Asian countries approve death penalties for corrupt public officials. These kinds of stringent penalties strike fear into the heart of intending looters. Perhaps, it is time for African countries to review their law on the right penalty for corrupt officials. This may be the only way to stop the menace.