Gay Pride Month: Is Homosexuality Still A Taboo In Africa Or Is The Believe System Changing?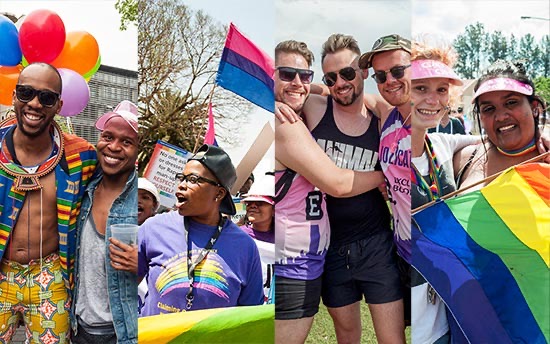 Every June, members and allies of the LGBTQ community all over the world celebrate Gay Pride Month. This celebration promotes the dignity, equality, and increased visibility of lesbian, gay, bisexual, and transgender people as a social group.
Throughout the month, different events—some solemn, others carnival-like—take place in celebration of Gay Pride. When these events are not commemorating progress in LGBT history, they are drawing attention to their existence or seeking social inclusion. For example, Moscow Pride in May marks the anniversary of Russia's 1993 decriminalization of homosexuality. Some of the Pride events include LGBT pride parades and marches, rallies, community days, dance parties, and festivals.
ALSO READ: Afrosapeur Spotlight: Uncovering The Secret Life Of Alex Ekubo
Thousands of LGBTQ+ activists and allies are defiantly marching through the streets of Istanbul today, despite the event being banned by the governor.

This is why #Pride is still vital.

Until we're all free, Pride will always be a protest #PrideMonth #OnurHaftası pic.twitter.com/8Z1ioL8H0N

— Tom Knight (@TJ_Knight) June 26, 2021
LGBT Perception in Africa 
Compared to the West, LGBT rights in Africa remain a sensitive and unpopular issue. This unpopularity is accentuated by the fact that only 22 out of 54 African nations do not have anti-gay laws. Out of these 22, only 7 countries have discrimination protection laws for LGBT individuals. Worse still, only South African gay individuals can serve in the military. In some African nations such as Benin Republic and the Central African Republic, certain laws apply differently to heterosexual and homosexual citizens.
Since 2011, efforts by the West to decrease aid to African nations that limit the rights of LGBT people did not yield fruit. Many African countries do not want to consider increasing LGBT rights. Rather, in some cases, have drafted laws to increase sanctions against LGBT people. In Somalia, Somaliland, Mauritania, and northern Nigeria, homosexuality is punishable by death. In Uganda, Tanzania, and Sierra Leone, offenders can receive life imprisonment for homosexual acts, although the law is not enforced in Sierra Leone.
Why are Non-Straight Africans Victimized?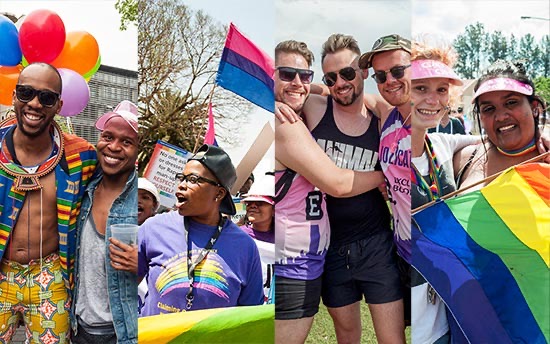 While defending his stance on Uganda's anti-LGBT laws in a 2021 interview with CNN, President Kaguta Museveni said, "We think they are deviants. Abnormal people." This stance is in agreement with a much more viscous 2014 interview in which he sharply criticized members of the LGBT community. According to him,
"They're disgusting. What sort of people are they? I never knew what they were doing. I got information recently that what they do is terrible. Disgusting. But I was ready to ignore that if there was proof that that's how they were born, abnormal. But now the proof is not there."
Although this is Museveni's personal sentiments, it is the bedrock that drives hordes of homophobic laws passed by African governments. Worse still, it is the belief system that harbors the homophobia that exists in many African cultures and societies. 
In addition to the belief system that homosexuality is an abnormal sexual orientation, the religious nature of many Africans is another factor. Africans are among the world's most religious people, with over 93% of sub-Saharan Africans being either Christian (63%) or Muslim (30%). These religions influence their attitudes towards members of the LGBT community. 
While explaining the relationship between a highly religious population and raging homophobia, Amy Adamczyk, an American sociologist, opined that
"More religious people are more likely to take these religious precepts seriously. When a large proportion of people are dedicated to their religion, everyone within the country tends to develop more conservative views."
As a religious population, Africans respect and strongly value the inputs of their religious leaders, and their vicious opposition against gay sex has permeated through African society. 
Emerging Trends Shows Light at the End of the Tunnel 
Despite conservative views towards homosexuality, the African culture is beginning to shift ground towards inclusiveness. As the permeation of western cultures and ideologies into Africa increases, decriminalization of gay sex is rising.
South Africa was ahead of the curve as it legalized same-sex marriages in 2006. Also, the country went ahead to promulgate laws that protect LGBT individuals from discrimination in 2021. Since 2015, Lesotho, Angola, Mozambique, and Botswana have all abolished anti-LGBTQ laws. In Southern Nigeria, Ghana, and Ethiopia, more people are beginning to come out as gay, despite legal objections. In some other countries such as Namibia and Senegal, national conversations about decriminalizing homosexuality are also underway. 
On their part, there is increasing allyship among Africans. In May 2021, several Ghanaians online and offline condemned and protested against the incarceration of 21 gay rights activists. The event, now infamously known as the 2021 Ghana Gay Arrests sparked international outrage. People all over the world protested under the hashtag #ReleaseThe21. The activists gained freedom on bail on the 11th of June, 2021. A similar protest in Nigeria called on the National Assembly to repeal the Same-Sex Marriage Prohibition Act signed into law in 2014. 
Ghana's LGBTQ community is calling on the police to #ReleaseThe21 people who were arrested by security forces last week while attending a conference https://t.co/1tcNsHRG6l

— CNN Africa (@CNNAfrica) May 25, 2021
African advocacy groups that are sympathetic to these marginalized communities are also upping the ante. The International Lesbian and Gay Association, leading the way, continues to fight for the rights of Africans in the LGBT community. Others include Icebreakers Uganda, Gay Kenya, Gay and Lesbians of Zimbabwe, Gay Egypt, among others.
What is Your Stance on Homosexuality? 
The raging discussion about whether homosexuality should be legal in African countries continues to go on. We are bringing the discourse to you, our readers. What is your stance on homosexuality and the LGBT community? As an African, do you think everyone should be free to express themselves? What do you make of the Gay Pride month celebration? Do you think being gay is un-African and should not be tolerated? Let us know in the comment section.