FESPACO 2019 highlights and Winners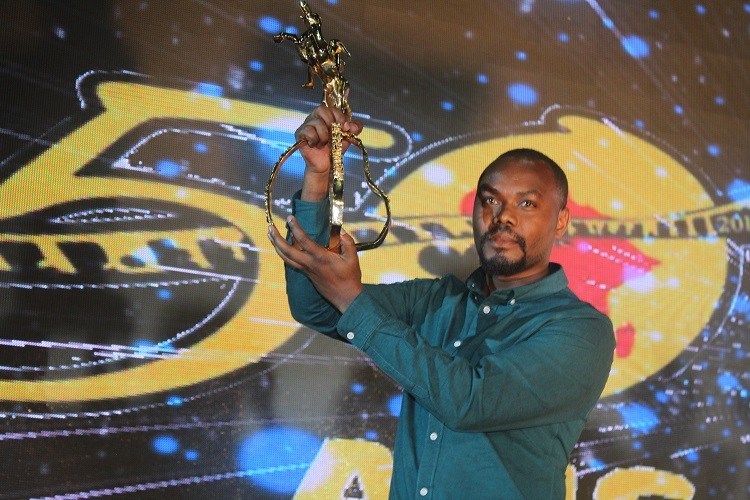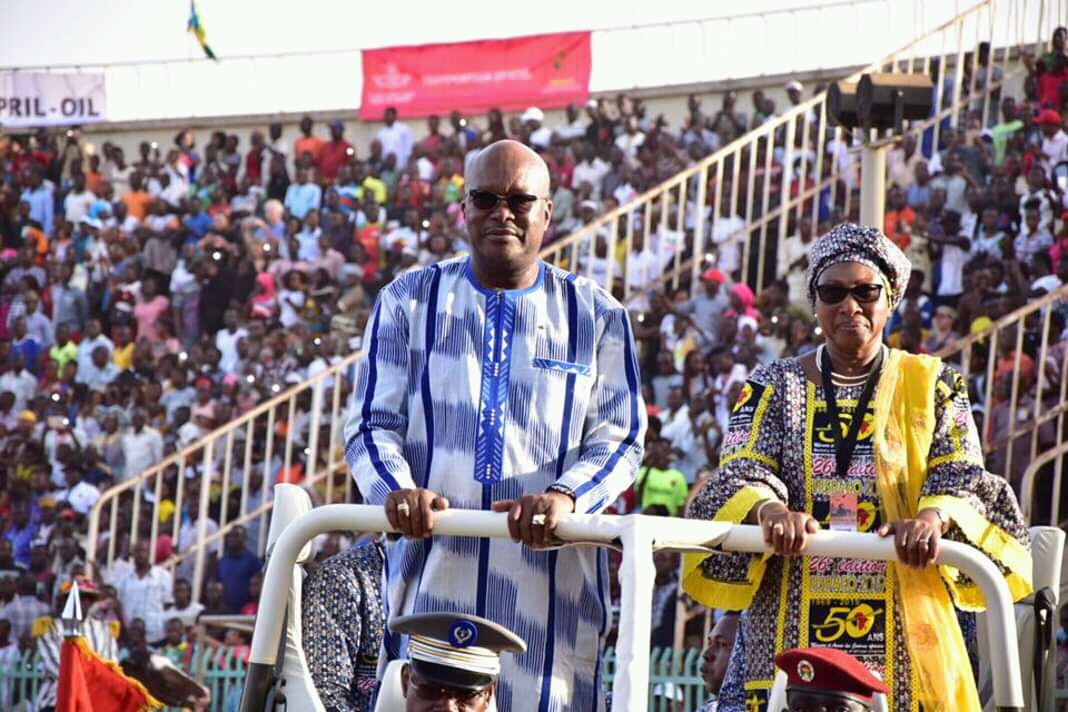 The 26th edition of Festival Panafricain du Cinéma et de la télévision de Ouagadougou (FESPACO) has come and gone leaving valuable memories and lessons behind. Hitherto, the biennial event of international renown promotes African cinemas. However, this year's edition also marks the 50th anniversary of the celebration. The weeklong event ran from February 23rd to March 2nd.
During the festival, a statue of ex-Burkina Faso president, Thomas Sankara was unveiled. The five meters high bronze statue was built close to where he died. To date, Sankara holds a dear position as an icon of pan-Africanism. He also played a prominent role in the success of the Pan-African Film and Television Festival in Ouagadougou (FESPACO). Present for the unveiling ceremony were dignitaries within and outside the country. This includes former Ghanaian president, John Rawlings and Burkina Faso's President, Roch Marc Christian Kabore. Reacting to the monument Rawlings said,
"We have emotions on this site but we need to capitalize on these emotions to move forward. Those who fell here remind us that we are fighting for freedom and justice".
Roundtable on African women in the cinema industry
Various reputable side events happen at FESPACO events. Consequently, one of the events at the 26th edition was the roundtable on African women in the cinema industry. Held on the 4th day, high-profile dignitaries including Espérance Nyirasafari, Rwanda's Minister for Sports and Culture were in attendance. The theme of the roundtable was "50 years of FESPACO: 50/50 for Women, equality, and diversity in African Cinema".
However, Burkina Faso First Lady, Sika Kabore, Minister of Culture, Arts and Tourism of Burkina Faso, Abdoul Karim Sango, and Director-General of UNESCO, Audrey Azoulay also participated at the round table. At the "Visit Rwanda" stand, First Lady Kabore said,
"I am highly impressed by what Rwanda has achieved in such a short period of time. These beautiful pictures on the walls make you want to visit Rwanda."
The Golden Stallion of Yennenga Award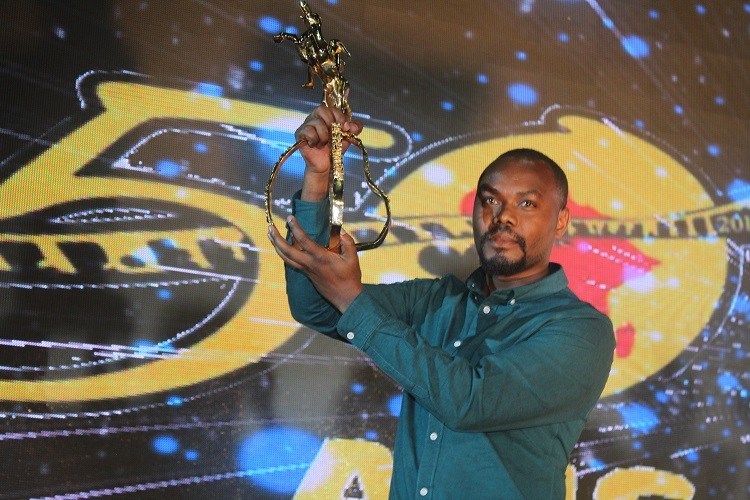 The high point of the festival is the award of the Golden Stallion of Yennenga. Twenty movies made the shortlist for the award. However, Joel Karekezi's "The Mercy of the Jungle" took it home. Karekezi is a Rwandan director and the movie discusses the DRC war through the eyes of two soldiers lost in the jungle. Consequently, Belgian Marc Zinga also won the best actor for his role in the movie.
"Karma" by Egyptian director, Khaled Youssef scooped the second prize. "Fatwa" by Tunisian director Ben Hohmound took the third prize. Fatwa explores the emotions of a father who finds out his son was a jihadist after his death.
Ecobank Foundation Sembène Ousmane Prize
The Ecobank prize at the Pan-African Film and Television Festival of Ouagadougou Film Festival (FESPACO) goes to the movie judged to portray the most positive image of Africa. However, the prize is only exclusive to countries where Ecobank operates. "Miraculous weapon" director, Jean-Pierre Bekolo won a bronze trophy and XOF 5,000,000 ($8500) for winning the award. Reacting to the award, the Chief Operating Officer of the Ecobank Foundation, Carl Manlan said,
"I have no doubt that Ousmane Sembène, who is rightly… one of Africa's greatest authors and as the 'father of African film', would have been thoroughly engrossed by the storyline of "Miraculous weapons" and how it displays Africa in a positive light."
Full list of winners
GOLDEN STALLION: The Mercy of the Jungle by Joel KAREKEZI (Rwanda)
SILVER STALLION: Karma by Khaled YOUSSEF (Egypt)
BRONZE STALLION: Fatwa by Mahmoud BEN MAHMOUD (Tunisia)
BEST ACTOR: Marc Zinga in The Mercy of the Jungle by Joel KAREKEZI (Rwanda)
BEST ACTRESS: Samantha Mugatsia in Rafiki by Wanuri KAHUI (Kenya)
THE BEST SCRIPT: Regarde-moi (Look at me) by Nejib BELKHADI (Tunisia)/Keteke by Peter SEDUFIA (Ghana)
BEST IMAGE: Mabata Bata by Joao Luis SOL DE CARVALHO (Mozambique)
BEST SOUND:  Karma by Khaled YOUSSEF (Egypt)
THE BEST MUSIC: Sew the Winter To My Skin  by Jahmil XT Qubeka (South Africa)
BEST SET: Desrances by Apolline TRAORE (Burkina Faso)
BEST EDITING: Mabata Bata by Joao Luis SOL DE CARVALHO (Mozambique)
OUMAROU GANDA PRIZE FOR BEST FIRST FEATURE: Jusqu'à la fin des temps Yasmine Chouikh (Algeria)
COURTS-METRAGES FICTION
GOLDEN FOAL: Black Mamba by Amel GUELLATY (Tunisia)
SILVER FOAL: Une place dans l'avion by Khadidiatou SOW (Sénégal)
BRONZE FOAL: Un air de Kora by Angèle DIABANG (Sénégal)
DOCUMENTARY CATEGORY
GOLDEN STALLION: Le loup d'or de Baolé by Aïcha Boro (Burkina Faso)
SILVER STALLION: Au temps où les arabes dansaient by Jawad RHALIB (Morocco)
BRONZE STALLION: Whispering Truth To Power by Shameela SEEDAT (South Africa)
DIASPORA PRIZE PAUL ROBESON: Meu amigo Fela (Mon ami Fela) by Joel Zito ARAUJO (Brazil)
COURTS-METRAGES DOCUMENTAIRE
GOLDEN FOAL: Against all odds (Contre toute attente) by Charity Resian NAMPASO/ Andréa IANNETTA (Kenya)
SILVER FOAL: Zanaka-Teny Nomen'i Felix (Ainsi parlait Félix) by Nantenaina LOVA (Madagascar)
BRONZE FOAL: Tata Milouda by Nadja HAREK (Algeria)
SERIES TV
FIRST PRIZE: Petites Histoires, Grandes Vérités (PHGV) by Ambrose B. COOKE (Ghana)
SECOND PRIZE: Blog by Akre Loba Diby MELYOU (Côte d'Ivoire/Ivory Coast)
COMPETITION ANIMATION
FIRST PRIZE: Briska by Nadia RAIS (Tunisia)
SECOND PRIZE: A kalabanda ate my homework by Raymond MALINGA (Uganda)
JURY AWARD: Da Tsysy Da by Tojo Niaina RAJAOFERA (Madagascar)
SCHOOLS CATEGORY
FIRST PRIZE: Incompris by Jaurès KOUKPEMEDJI from l'Institut Supérieur des Métiers de l'Audiovisuel (ISMA) – Bénin
SECOND PRIZE: Maison de retraite by N. Ismaël Césaire KAFANDO from l'Institut Supérieur de  l'image et du Son/ Studio Ecole / ISIS/SE – Burkina Faso