AFRICAN INGENUITY: From Sardine-tin Lamps To Wooden Fridges, These African "Frugal Innovators" Refuse To Be Limited By Their Circumstances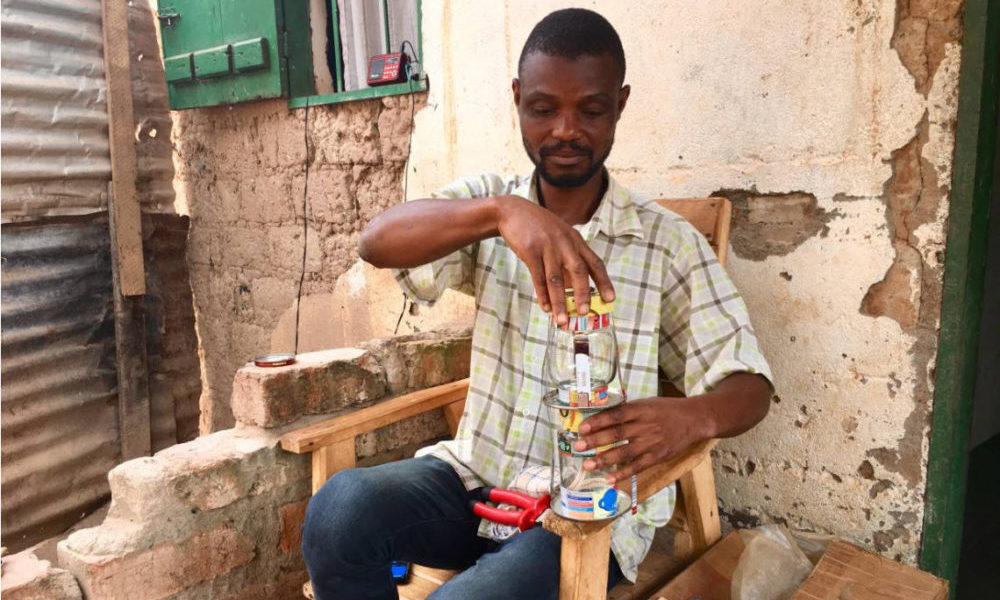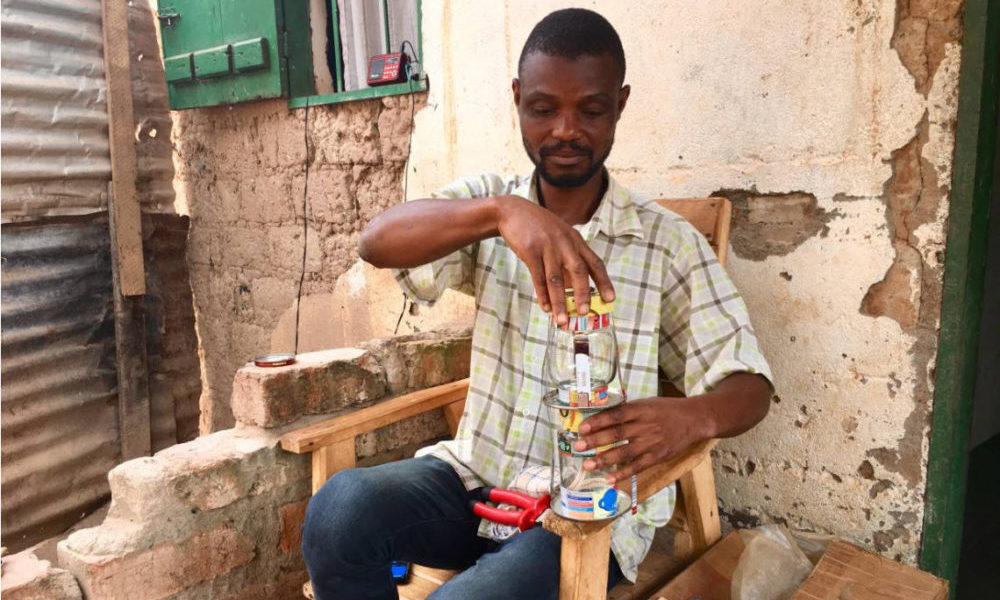 The discarded sardine tins, used mayonnaise jars and old tomato cans jumbled together on 's front porch looks like a pile of trash someone forgot to throw out. But retrieving a gleaming lid from the mess, he beams as if he has just found a piece of gold. These everyday objects are a treasure to the self-made inventor living in Bangui. The capital of war-ravaged Central African Republic. It is one of the world's poorest countries.
In his tiny house of crumbling bricks, Bafounga collects what others throw away.  And turns it into something useful.
He cuts shapes from tin cans and fixes them together with glass, string and a little petrol to produce storm-proof lanterns.
Bafounga is a shining example of the "frugal innovation" movement. That roots in India, inspired by the notion of "jugaad", a Hindi word meaning "improvising with whatever resources are available". This trend of doing more with less has spread all over the world.
Bafounga devised his first lantern in Bambari when he was 15 and living with his older brother after his parents died. Unable to afford school fees and with time on his hands, he began tinkering with scrap materials.
Central African Republic's second-largest city still has virtually no street lighting – perhaps not surprising in a country where little more than 10 percent of people had access to electricity in 2014, according to the World Bank.
Even in fortunate homes with one or two ceiling bulbs, the light often flickers off soon after sunset due to power cuts that plunge most of the town into darkness.
Now aged 35, making and selling lanterns remain Bafounga's way to make a living. "They last until sunrise and cost 1,500 francs ($2.76) each," he told the Thomson Reuters Foundation.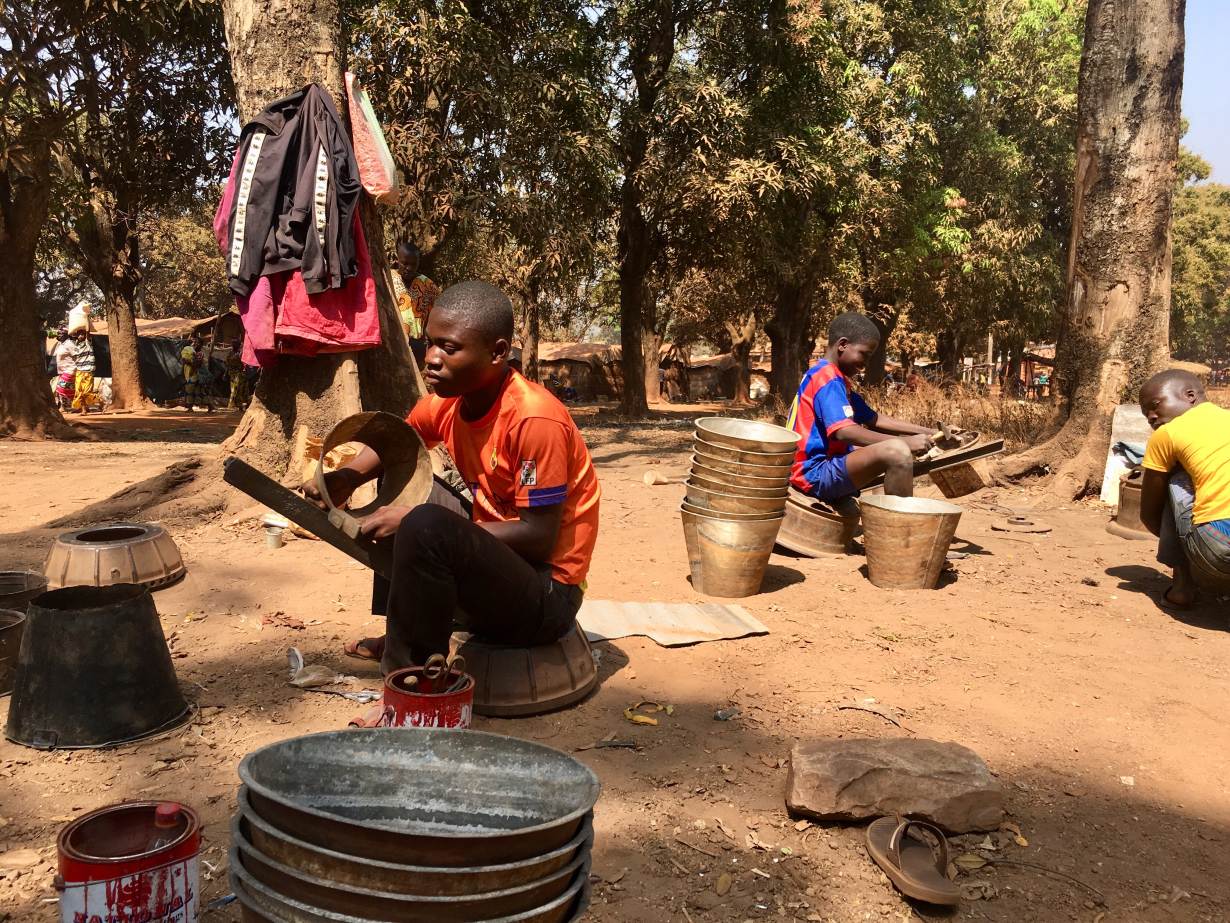 "FAB LAB"
Last year, Bafounga was one of 11 winners in a "Fab Lab" innovation competition run by the French Embassy and Alliance Française, a French cultural center in Bangui, with financing from the European Union's Bêkou Trust Fund.
The finalists, chosen from more than 100 applicants, received assistance to develop their products into businesses.
The aim is to "move away from handouts and focus on empowering the Central Africans to control their own future", said Dermot Hegarty of the Danish Refugee Council, which runs the scheme along with aid agencies ACTED and Mercy Corps.
"Frugal innovation" is important in a country like the Central African Republic, Hegarty said.
"Access to goods and materials is exceptionally difficult, so you have to be able to use everything at your disposal," he explained.
The inventions offer simple solutions to everyday problems.
They include a shelling machine for the much-loved peanuts sold at markets and a cheese-maker run by a women's collective, over half of whom lost their husbands to war and disease.
CREATIVITY FROM CRISIS -frugal Innovation
In the United States, the Massachusetts Institute of Technology also has a Fab Lab program runs a "fab academy" that includes classes over the internet, director Sherry Lassiter told the Thomson Reuters Foundation.
But the Central African Republic – which ranked bottom of all countries in the latest Human Development Index, and has limited internet access – may seem an unlikely place for innovators.
The country has been riven by sectarian conflict since 2013 when Muslim-majority Seleka rebels ousted President Francois Bozize, triggering a backlash by predominantly Christian and animist fighters.
Five years into the conflict, marked by successive waves of ethnic cleansing, the humanitarian situation is dire.
Almost 70 percent of families lack essentials such as clean drinking water, over three-quarters of the population live in poverty, and close to one-fifth have fled their homes amid violence, according to the World Bank and the United Nations.
Some say those pressures – combined with mass unemployment – are what drives people like Bafounga to be creative.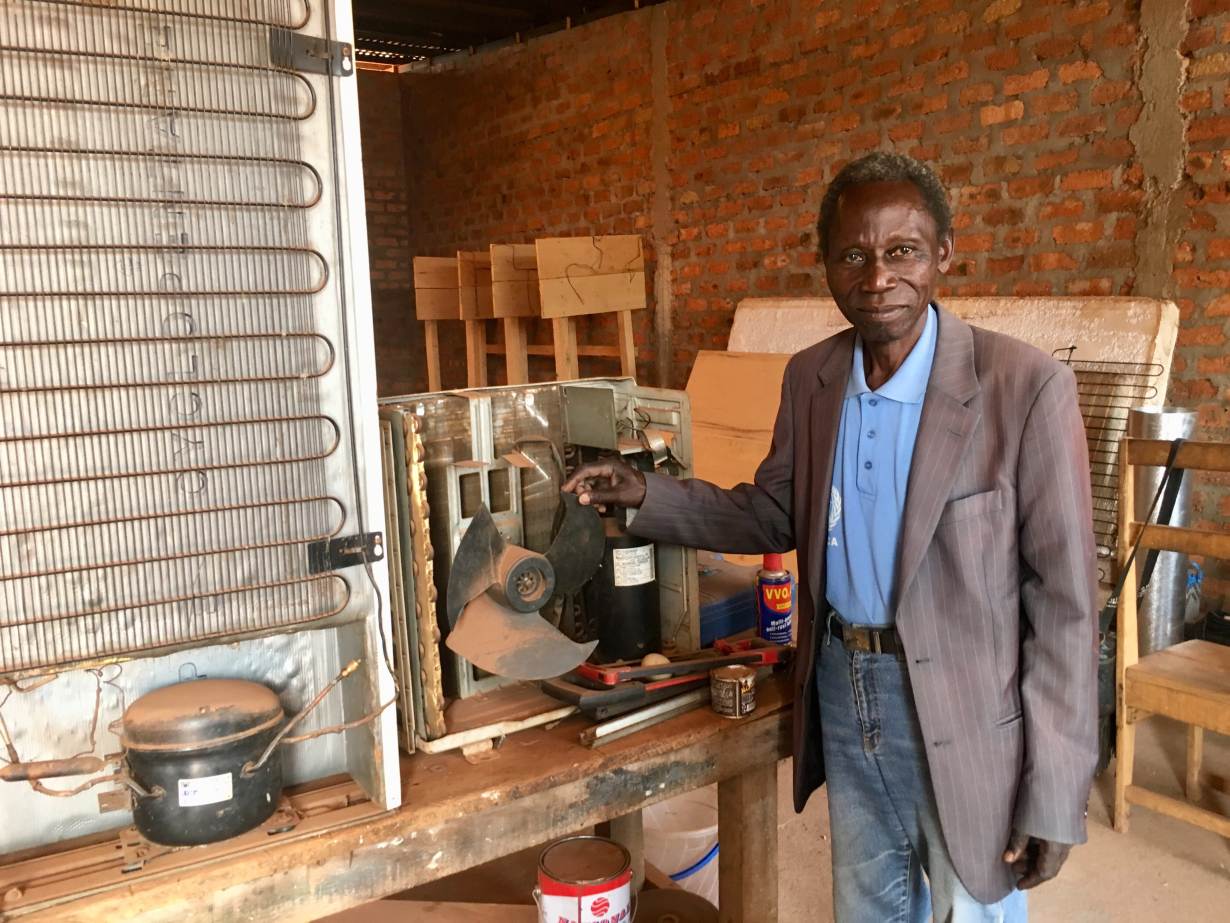 On the streets of Bambari where he grew up, a place where most inhabitants are displaced from their native villages, children play with toy trucks fashioned from sugar boxes and plastic bottle tops, held together with wooden toothpicks.
On a dusty roadside, two teenage boys sell lamps consisting of LED bulbs powered by batteries, made brighter by attaching them to old CDs that reflect the light.
Adolescents living in straw huts in a camp for displaced people in the middle of the city are busy hammering out buckets from curved sheets of metal, some ripped off homes by armed groups in the clashes that have rocked the area since 2014.
BUSINESS AMBITION
Joel Henri Baliba, 67, used to work in the airforce of the infamous self-crowned Emperor Jean-Bédel Bokassa, speaks Russian after a training stint in Ukraine in the 1970s, and is the proud inventor of the country's first wooden refrigerator.
Though he retired in 2015, when a friend drew his attention to the innovation competition, he took up the challenge.
"A fridge is important for food conservation and also for medicine, but here most people don't have fridges," he said.
"The prices are very high, most people can't afford one – that's why I wanted to make something that costs less."
By crafting the outer shell and interior from wood, which is plentiful, and using the usual refrigeration technology, Baliba can sell his product for up to 100,000 Central African francs ($184) cheaper than conventional fridges.
"We also allow people to pay in installments," he said, showing contracts signed with customers.
Before the competition, Baliba had never tried to invent anything. "But now I have more ideas!" he said.
Along with the other finalists, Baliba and Bafounga have received training in business and entrepreneurship.
Bafounga hopes to set up a permanent stall at a roadside market in central Bangui. And also employ others to help him. While Baliba already has a team of seven workers.
"It's not quite a full salary, but we share what we earn," Baliba said.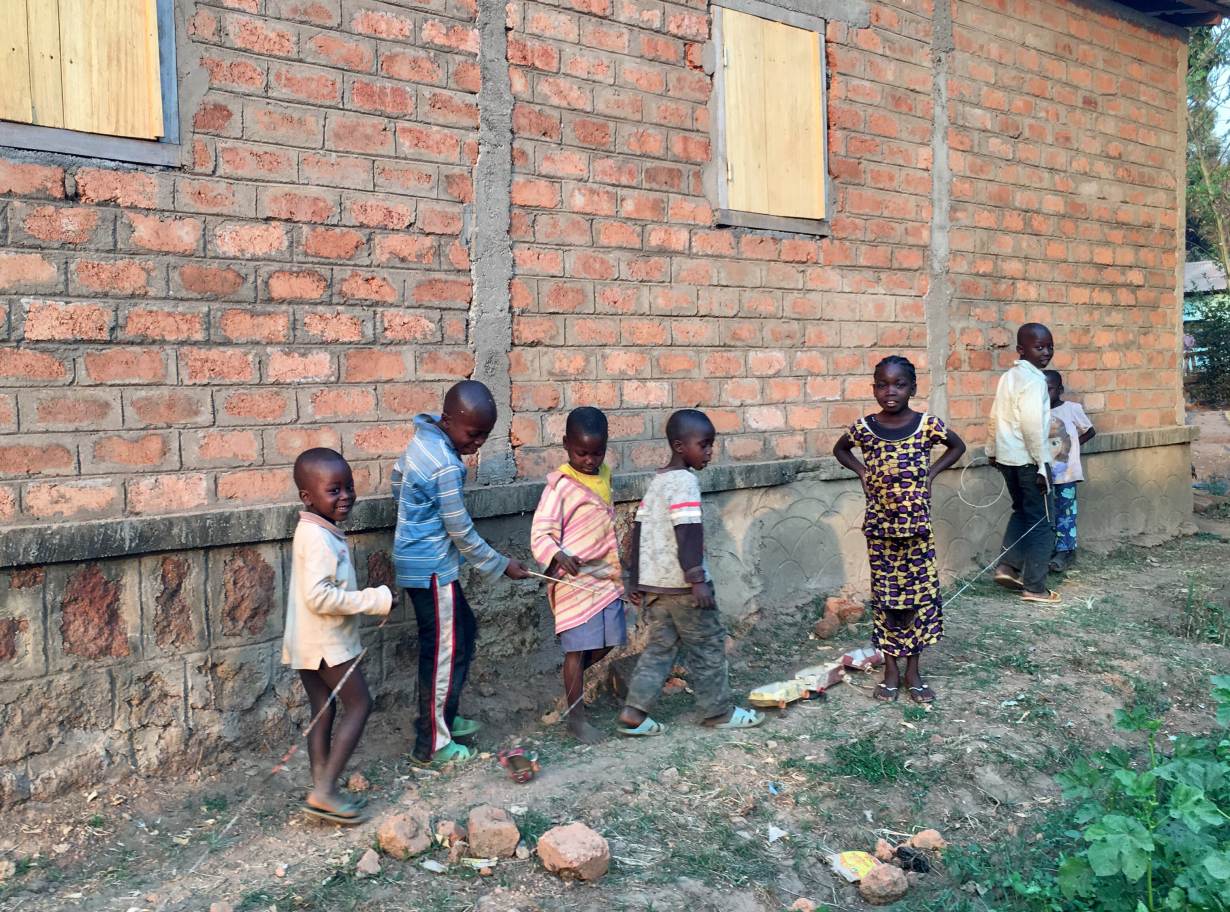 CHEAPER, SIMPLER-Frugal innovation
Emma Hesselink of the Center for Frugal Innovation in Africa, based in the Netherlands, said sub-Saharan Africa is a region where the resourceful approach "is increasingly regarded as a valuable innovation strategy".
The center has supported Dutch scientists to design thermometers adapted for use across Africa, based on research carried out in Uganda.
Sometimes the process leads to "reverse innovation", where cheaper, simpler products aimed at the African market become popular in developed countries, Hesselink added.
One danger is that it could trigger a race to the bottom in terms of labor and quality standards, she cautioned.
For Baliba, conflict is another risk. "During the crisis, we lost everything," he added. Describing how an armed group broke into his home and stole his belongings.
But now that the situation in Bangui is calmer, he is keen to share his experiences to encourage and teach others.
"You don't really need a high level of knowledge – you just need to think of things that exist already and… how to improve them," he said. "Everyone can do that." -Frugal Innovators
($1 = 543.2900 Central African CFA franc BEAC) (Reporting by Inna Lazareva, Editing by Megan Rowling; Please credit Thomson Reuters Foundation, the charitable arm of Thomson Reuters, that covers humanitarian news, women's rights, trafficking, property rights, and climate change. Visit www.trust.org)
Click here to know about the eligibility and how you can claim your pa unemployment insurance.
The Thomson Reuters Foundation is reporting on resilience as part of its work on zilient.org, an online platform building a global network of people interested in resilience, in partnership with the Rockefeller Foundation.
Our Standards: The Thomson Reuters Trust Principles.
Source: FEATURE-Sardine-tin lamps and wooden fridges: Meet Central …