😲Cosmas Maduka, The Man That Turned $1 To $500 Million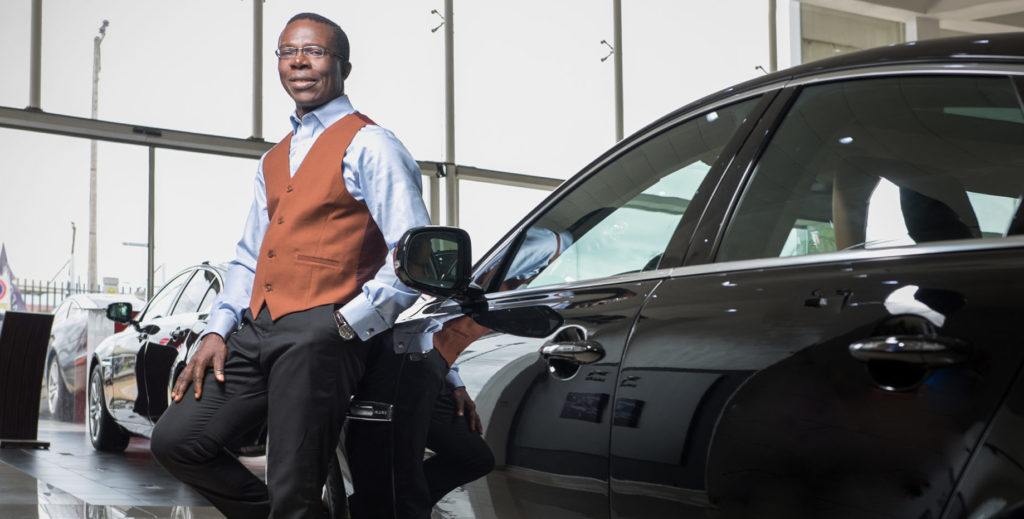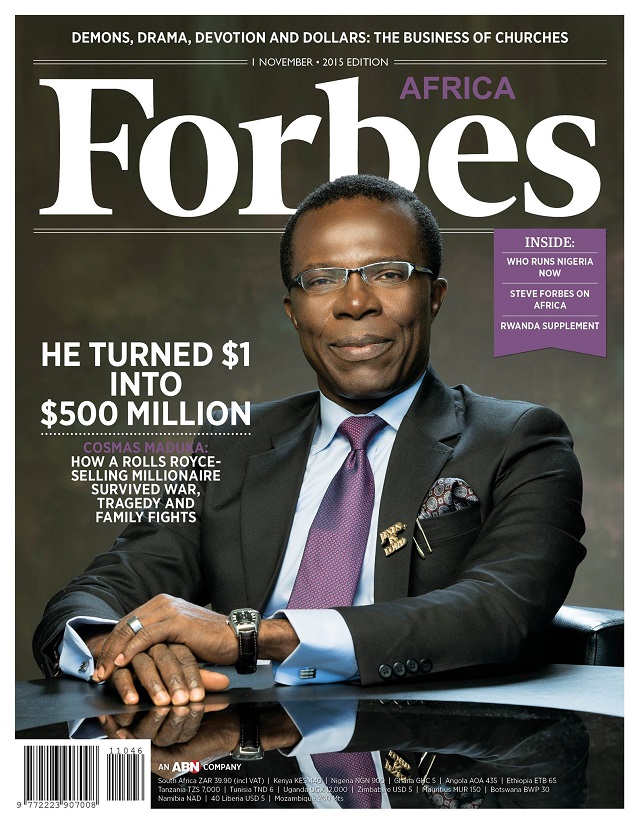 What can you possibly learn from a man that did not complete primary education? In our society today, you need to parade certificates and at least a 2-page-long resume to get a listening ear.
Well, our entrepreneur spotlight, Cosmas Maduka, begs to differ. Regardless of his educational status, the vibrant business mogul thought himself how to communicate in English and was able to grow $1 to $500 million.
Who is Cosmas Maduka?
Cosmas Maduka is the founder and CEO of Coscharis Group. The name Coscharis was derived from the merging of part of his name (Cosmas) and that of his wife (Charity). From almost zero capital, Mr. Maduka was able to build his business from the ground into a conglomerate.
Forbes dubbed him 'The $500-Million Survivor'. Cosmas Maduka's success story is one of determination, hard work, and thinking smart. In an interview with Peace Hyde of Forbes, the serial entrepreneur said,
ALSO READ: Entrepreneur Spotlight: Saran Kaba Jones's FACE Africa Is Offering Liberians Life
Today, the business mogul has diversified into several other sectors including agriculture. A few years ago, Coscharis Farm, a subsidiary of Coscharis Group, built a rice processing mill in his home state.
The cost of the project was about $35 million. The entire project was estimated to have a milling capacity of 120,000 metric tons per year. Speaking at the launch of the rice mill, Maduka said,
"We want to process paddy harvested from our farm into best quality rice and contribute to the government's efforts to ensure food sufficiency through local rice production. Also, we want to set the pace for production of the best quality local rice that will cause our people to prefer locally milled rice which is known to be rich with important nutrients".
Early life
Although born in 1958, in Jos (in north-central Nigeria), Cosmas Maduka is actually from Nnewi, a small town in Anambra, (in southeastern Nigeria). He was only a toddler when he lost his father—and that was also the beginning of their problems. Describing his relationship with his father, Maduka said,
"The best I knew of my father was the day I saw a man lying lifelessly in a suit… It was like a festival, people were exceptionally kind to me that day and whatever I asked for, I got".
Subsequently, at the age of four, he began hawking on the street to support the family. Their mother would make bean cakes and give them to him and his brother, Pius, to sell.
From this young age, Maduka was already displaying signs of a spirited salesman. Between him and his brother, he was always the first to finish selling his bean cakes. His mother was proud of him. According to Cosmas Maduka,
"My mother was the lady who inspired me to greatness. At a young age in my life, she looked at me and told me I am going to be successful. She said people will always like me and people will struggle to say no to me."
A product of the Igbo Apprenticeship System
The Igbo apprenticeship system is a very interesting learning module. The system has several names in the Ibo dialect including Igba-Odibo, Imu-Oru, and Igba-Boi.
In this system, a successful businessman travels to his hometown and recruits young boys to help in his business. After a period of between 6 to 8 years, the boys get capital from their mentor to start their own businesses.
ALSO READ: Should The Igbo Apprenticeship System Be Adopted Across Africa?
Maduka was sent to his uncle at the age of seven to serve as an apprentice. Consequently, he joined his uncle in selling motorcycle parts. Maduka was to serve his uncle for seven years.
During this time, the floor of his uncle's shop became his bed at night. In some countries, that would constitute child labor. However, Maduka believes, "The system is the best university any young man can go to because it was a system where there was no contractual agreement."
"If you did not behave yourself, you were sent back home to the village, but if you performed, your master would give you start-up capital for your own business at the end of your apprenticeship."
"I believe an apprenticeship is the best university to go to. If you give a formally educated person N1 million and an apprentice N100,000, I believe in five years, the apprentice will be able to catch up to the university student and overtake him". 
$1 settlement for 7 years of labor
At some point during his apprenticeship, his uncle was already accusing him of bad behavior. However, his only crime was attending a crusade, thanks to his newly-found Christian faith.
One day, his uncle terminated his apprenticeship, offering him 200 naira as a severance package. That money is worth less than $1 today. Rather than making trouble, he looked at his uncle and said,
"I deserve something better than this, five years from now, you will regret making this decision".
Having said that, he decided to match words with action to achieve his dream. According to Cosmas Maduka, that apprenticeship gave him an edge over his brother.
That is, he had formed a good relationship with all the major automobile wholesalers at that time. Explaining the importance of his relationship with wholesalers Maduka said,
"In business, knowing where to buy is just as important as selling. You need to buy well to sell well, and I had a good relationship with all the major wholesalers".
5 Business Lessons from Cosmas Maduka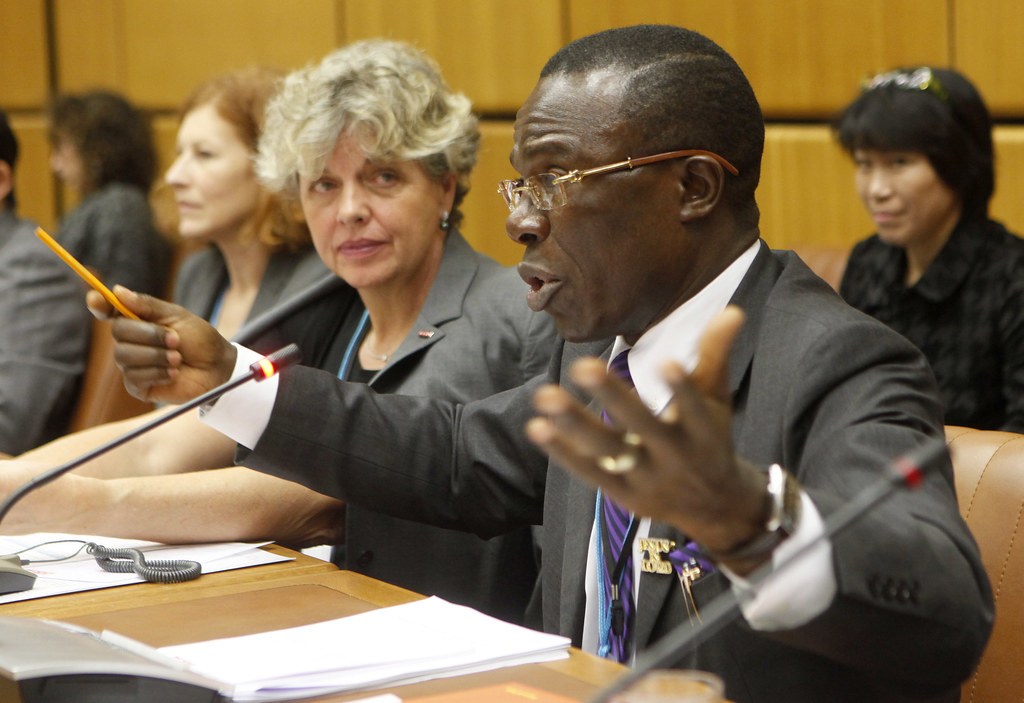 Cosmas Maduka's charismatic way of talking makes him endearing. He speaks with passion and authority that will make anyone want to listen to him. However, beneath those explosive syllables lies timeless business lessons. Below are some of Maduka's most impactful business lessons.
ALSO READ: Entrepreneur Spotlight: Jason Njoku Beat Multiple Failures To Build Africa's Netflix
#1. To be an entrepreneur, you have to be a risk manager
Entrepreneurship is a risky business. One wrong decision and you can plummet from the top to the bottom. Cosmas Maduka describes himself as a risk manager. According to him, you can't run a successful business by avoiding risk—rather, you have to learn to manage risks.
Therefore, risks need to be calculated. When doing so, the big question you must ask is, 'Can I manage the risk if anything goes wrong?' Inasmuch as Maduka has lost some of his bets, he was able to curtail the effect on his personality and his business.
#2. Don't seek out handouts. Give a person a good reason to want to invest in you
In this inspiring story, Cosmas Maduka talks about his encounter with Stanley, the CEO of Stanel Group. According to Maduka, each time they met, Stanley was always eager to give him money—even when Stanley knew he was a billionaire. The ideal thing was for Stanley to come to Maduka demanding money rather than giving.
This singular gesture made the two of them to become friends. Eventually, Maduka was able to assist Stanley when he needed financial support. He ends by telling young people to change the way they think. Perhaps, someone will see their source of motivation and give them a helping hand. Watch the full speech below.
#3. One word that explains what it takes to be a successful businessman is passion
Cosmas Maduka describes passion as the fuel for the will. He believes that when anyone is passionate about what they want to do, they will find the willpower to do it. We all know that running a business is tough.
However, when anyone is passionate about their business, they will always find a way to tackle any challenge they face. He explains how he wakes up in the morning with excitement thinking about all he plans to achieve for the day. There are many other business principles in the video below but this one struck us the most.
#4. To succeed in business, you need to build integrity
'African time' is a term that describes how some Africans show up late to appointments. However, perpetuating this behavior tells badly on your personality. First of all, it tells people that they cannot trust you. Sadly, people need to trust you to want to do business with you.
Here, Cosmas Maduka explains how he learned integrity from the Japanese. According to him, a Japanese will be willing to take his own life if he defaults on anything. Perhaps, this is the business secret that is leading to massive startup failures in Africa. Listen to him.
ALSO READ: Entrepreneur Spotlight: Anthony Dzamefe Went From Hawking Watches To Building Watches
#5. Capital is not all that is required to do business
Talk to a lot of youths today, they will claim they have ideas but lack the capital to bring their ideas to reality. Cosmas Maduka wants to remind everyone with this mindset that capital is not all that you require to do business.
He leverages his own pathetic story where his boss gave him 200 naira after serving for five years. According to Maduka, your knowledge of the business you want to run is over 60% of what you need.
Conclusion
The problem with most African countries is the overemphasis on paper qualification. Perhaps, it may be better to build an academic system that leverages our various traditional learning patterns.
One important lesson to learn from Maduka is that there is no excuse to be a failure—regardless of background. Firstly, you need to be passionate about something. Then, apply some initiative and success will come chasing you down.
What is the most important business lesson you learned from Cosmas Maduka? Feel free to share with us in the comment box below.
Join African Vibes Community for more positive African news, exciting tips, and discussions.