Egyptian Shawarma Seller With Grit Wins Gold For Bulgaria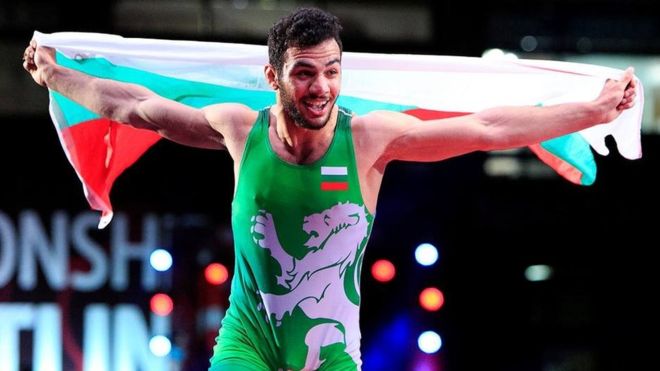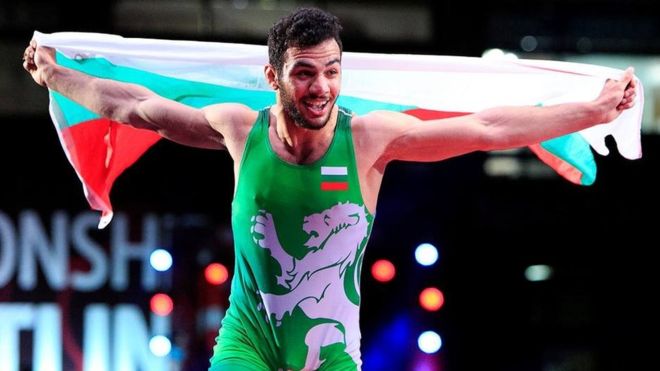 The neck bent in shame today may be the enviable neck that a medal will be dangling from tomorrow. Sometimes failure just has to sit in the cockpit as a copilot in your flight to success. Hence giving up in life may be as ridiculous as attempting to get Trump to kiss Hilary Clinton! Such was the inspiring story of Tarek Abdel Salam an Egyptian wrestler of just 23 years. His story took an early ugly preface when Tarek Abdel Salam was injured while in sporting service with the Egyptian Wrestling Federation.
The Egyptian Wrestling Federation declined on shouldering the cost of his medical treatment on the ground that they saw him practically as an 'ineffective' component of the team.
Should he sit down and cry drums of tears feeling betrayed by his country? Definitely not! Our brave Tarek Salam chose to makeup his seeming ugly life with the mental cosmetics of hope! Not only could he see a bright light at the end of the tunnel, he saw a shiny medal hanging out in that light and he dutifully chased it.
Tarek dusted off this upset, setting out for Bulgaria. Being back to fitness was his major cardinal mark and he sailed energetically towards it through the fiery storms of dismay.
Successful people would swim past the Atlantic to reach their goals, they are defiant and would only give up if Bill Gates would become a suicide bomber: impossible! This was the impossible personification of Tarek who had to desert his ego to realize his dreams, working in a Shawarma restaurant so as to be able to pay for treating his injury.
Our enduring African hero Tarek was offered Bulgarian citizenship afterward gaining eligibility to contest for Bulgaria after he had been enlisted into the Bulgarian team for the European Wrestling Championship which held in Serbia.
The amazing Tarek proved to the world that failure is not a life sentence, just ephemeral when he triumphed all odds to win the wrestling gold for men with a weight not up to 75kg! Tarek took the crown beating Russian Champion, Chingiz Labazanov, in the final where the score was nailed at 4 – 1. This was absolutely inspiring.
Tarek gathered glowing praise from even the Egyptian Wrestling Federation which supposedly gave up on him earlier. Moataz Al-Demerdash head of the Egyptian Wrestling Federation had lavished praise on Tarek also chipping in that, "You may have raised the Bulgarian flag, but in the end, you are a son of Egypt."
So Tarek is a story of the conquest of African unrelenting optimism. In the drive towards success, there will always be potholes on speed breakers on the road. But you should never pack and abandon the steering wheel, keep driving – refilling your fuel tanks with hope, you will surely get to your destination in life!