5 Cheapest Ways To Send Money To Africa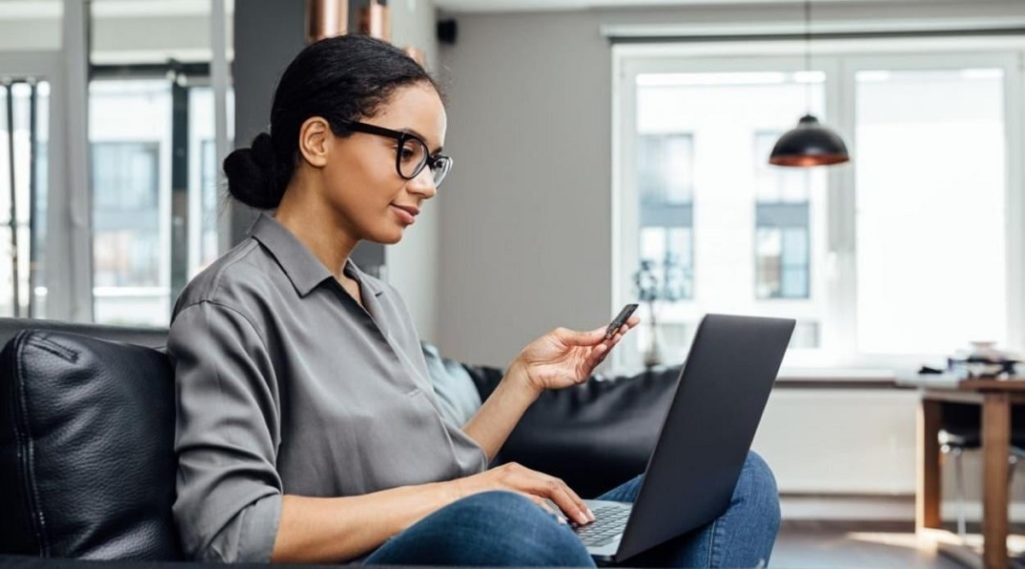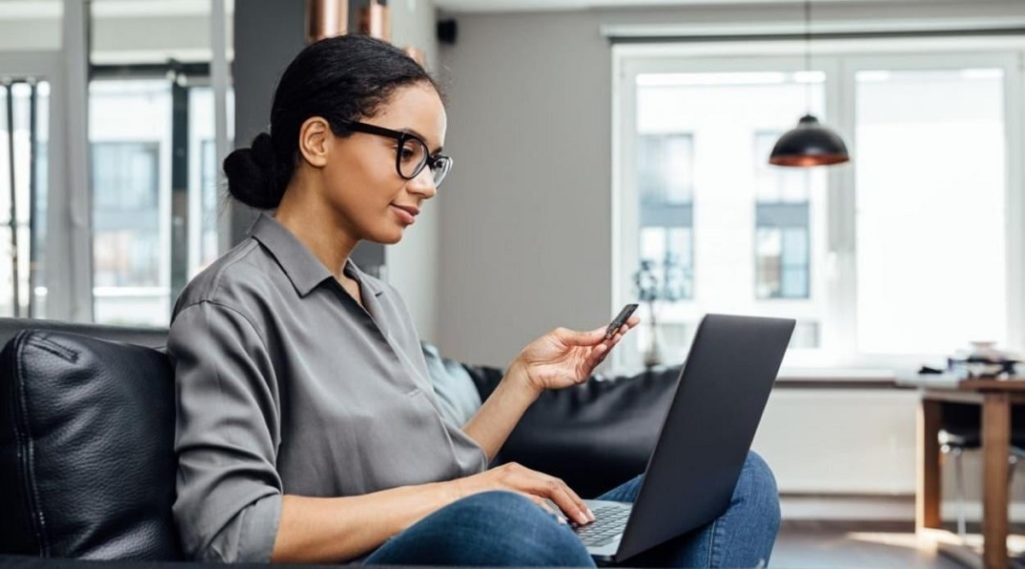 Africans in the diaspora who send money to Africa are increasingly becoming an economic force that is changing lives across the continent. A large number of families in Africa are living a happy life, courtesy of their relatives and friends working abroad.
In 2019, sub-Saharan Africa recorded remittances of $48 billion with Nigeria receiving the largest share. Ghana, Kenya, and Senegal are other leading remittance destinations in Africa, according to KNOMAD.
Remittances to Africa are expected to increase as the African diaspora community continues to grow in the coming years. When it comes to sending money to Africa, remittance transfer services are not equal.
Some Africans in the diaspora lose a good percentage of the money they want to send to their relatives to excessive service charges. This is not only frustrating but also feels like being robbed. Read on to discover inexpensive ways to transfer money to your relatives back home.
ALSO READ: Best Ways To Send Money This Holiday Season
What is the best way to send money to Africa?
Whether you intend to send money for supporting your family or investing, you need to use a channel that makes the entire process a breeze. The best remittance channel is one that is not only low-cost but also fast and secure. Nonetheless, your payment method determines the way you send money to Africa.
The payment channels for sending money to Africa include bank transfers, debit cards, direct debit, and credit cards. If you are seeking easy and quick ways to send your remittances to Africa, use a credit card or debit card. When it comes to the transfer fee, the latter is cheaper.
However, if you don't prefer either of these, you may want to use a bank transfer since it's cheaper than direct debit. The only setback with bank transfer is that it usually takes a longer time to be processed. In an emergency situation, using the bank transfer method to send money to Africa may be a terrible idea.
Can you Western Union money to Africa?
The African diaspora can use Western Union to send money to Africa to their relatives and friends. Western Union is an American multinational that was founded in 1851. It was among the foremost financial service companies to facilitate money transfers to Africa.
ALSO READ: 11 Reasons Why Africans In The Diaspora Should Invest In Africa Now
During its initial 15 years of operation in America, it focused on sending telegrams. Afterward, the company started offering electronic money transfer services. In the 1980s, the company shifted focus from communications to money transfer services. Western Union launched money transfer services in Africa in 1995.
As of November 2022, the fintech company had 43,000 agent locations across the African continent. This network enables Africans living abroad to efficiently send money to Africa to their loved ones. Western Union leverages its omnichannel platform to enable money transfers to Africa.
However, it faces fierce competition from other fintech companies such as TransferWise and MoneyGram. These companies seem to offer faster money transfers and better customer experience than Western Union.
5 cheapest ways to send money to Africa
High remittance transfer fee is one of the challenges that bother the African diaspora community when it comes to sending remittances. A 2020 report revealed that banks are the most expensive channels for sending money to Africa followed by post offices.
But that doesn't mean there are no cheaper and far better ways to send money to Africa. Below are five cheap options for transferring money to Africa.
ALSO READ: French Montana and The Weeknd put their money where their heart is
5. Payoneer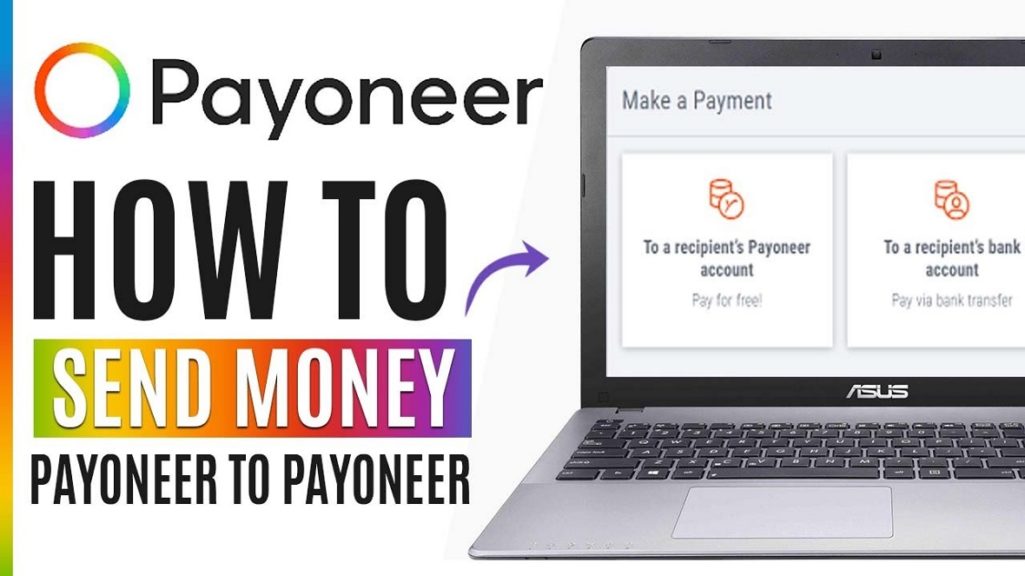 Payoneer is an online money transfer service owned by Payoneer Global Inc. In recent years, it has expanded its services, especially in Africa. It is available in 200 countries and supports 150 currencies. Payoneer extends its services to regions where a majority of money transfer service providers are not present.
Small nations and even some countries experiencing civil unrest have access to Payoneer services. In areas where alternative international services are unavailable, it has become the preferred method of money transfer. 
The best part is that money transfer to other Payoneer customers is absolutely free. If you transfer money to Africa often, this service can save you a lot in terms of transaction charges. Payoneer also supports bank transfers through ACH bank debit at a fee of 1%.
This is an alternative for sending money to people who don't have a Payoneer account or those who prefer to receive money through their bank accounts. Payoneer transfers money within two hours.
To send money to Africa through Payoneer, follow these steps:
Register for a Payoneer account or sign in if you have one already. When signing up, you need to provide a double-sided copy of your ID card and bank statement. The registration process takes about 10 minutes.
Verify your identity. This process takes around 20 minutes. 
Link your local bank account.
Add your recipient's details.
Pay for the transfer and send your funds. You can load your Payoneer account through a bank transfer or use your credit or debit card.
You can start using your account to send money to Africa immediately after approval.
ALSO READ: Can M-PESA Withstand An Onslaught From WhatsApp Mobile Money Platform?
4. Western Union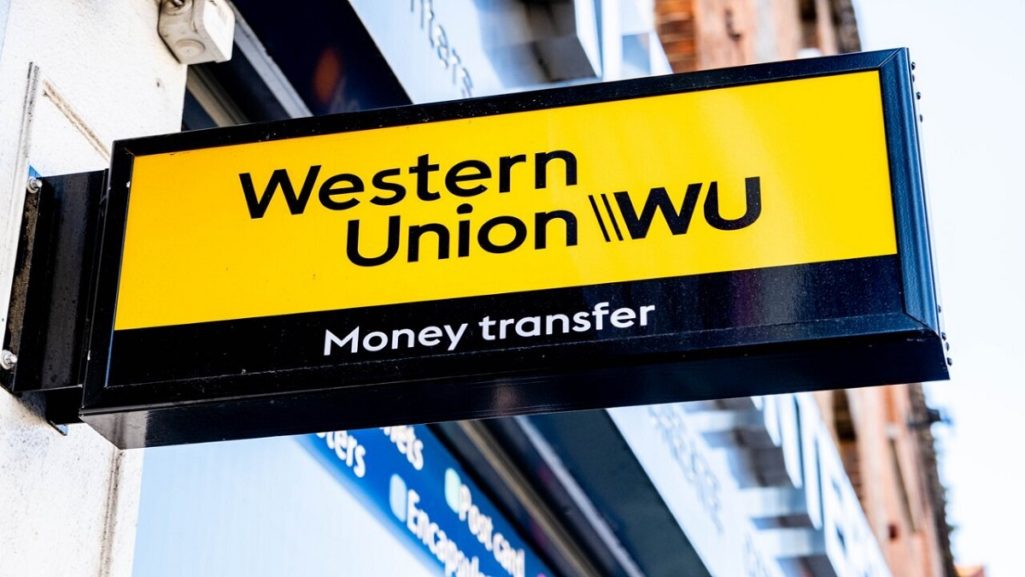 Western Union is a popular method for sending and receiving money worldwide. It operates across 200 countries and supports close to 130 currencies. It was among the foremost companies to launch international money transfer services in Africa.
The company has been in operation in Africa for over two decades. It boasts a wide network of retail outlets that extend from urban to rural areas. Interestingly, Western Union works together with banks across Africa to expand its reach. 
To send money to Africa through Western Union, follow these steps:
Visit your nearest Western Union outlet or authorized agent.
Fill out a remittance form indicating the amount you wish to send and recipient details, including their name and country. Whenever you want to send money to Africa, ensure to write the recipient's name correctly as it appears on their ID to avoid collection delays. 
Deposit the fund and pay the transaction fee.
Obtain an MTCN (tracking) number and a receipt once the teller or agent processes your transaction. Be sure to keep these records safely, just in case you need to make follow up in the future.
Contact the recipient and share the MTCN number with them.
Recipients can withdraw funds within minutes. Transfer fees vary based on the destination and the amount involved. For instance, you pay about $4 to send up to $50. Check the specific charges for different destinations on the Western Union fee table.
If you intend to send money to Africa to relatives or friends without a bank account, Western Union has you covered. Simply go to the Western Union website or download the Western Union App. Register and follow the online steps available to send money to Africa.
ALSO READ: DISCUSSION: Can Money Buy Love?
3. WorldRemit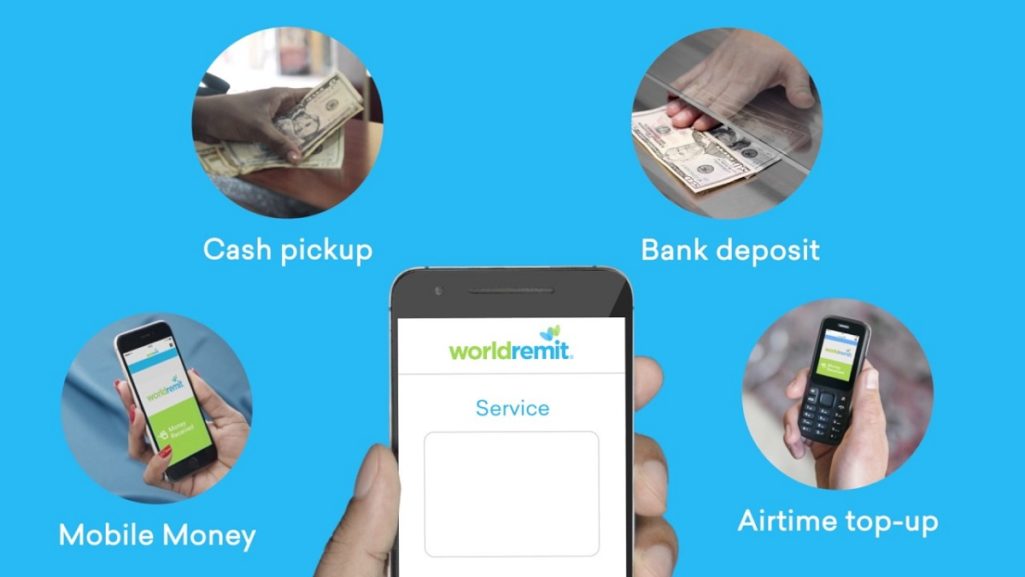 WorldRemit is an international payment company that provides money transfer services in over 130 countries globally. It makes it simple for people to send money to their families and friends by providing three transfer options. These are cash pickup, mobile money, and bank transfer. 
WorldRemit ensures that sending money to Africa is not just quick but also convenient and secure. It also seeks to provide exchange rates that are better than those of the majority of traditional banks and money transfer companies.
In Africa, WorldRemit works with mobile money services such as MTN, Mpesa, and Zaad, making it possible for people to receive mobile money. 
To send money to Africa using WorldRemit follow the steps below:
1. Sign up or log in to the WorldRemit website or the WorldRemit App.
2. Choose the destination country, indicate the funds you wish to transfer, and the payout method.
3. Add details of the person that will receive the funds. This may be their name, phone number, and address. If you are sending money to the bank, provide the recipient's bank details including the name, SWIFT code, and IBAN).
4. Pay for the WorldRemit transfer through a debit card, credit card, or bank transfer.
According to WorldRemit, most mobile money transfers take less than 10 minutes. Then, 90% of bank transfers are completed the same day while cash pick-up transfers are available for collection in three minutes. Furthermore, WorldRemit charges a low fee that varies from one destination to another.
ALSO READ: Antonio Rudiger Is Showing African Diasporans How To Give Back To Africa
2. Wise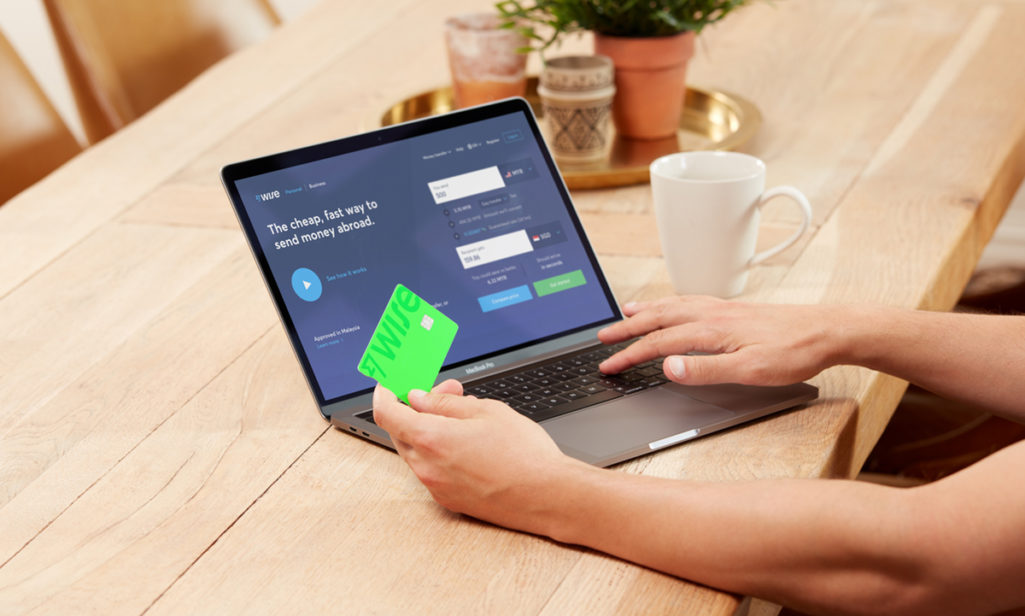 One of the simplest and least expensive ways to send money to Africa is Wise. You can visit their website or download the app as it is on most platforms.
A primary advantage of using this money transfer service is that you can send money in any currency you like. Similarly, you can choose the currency your recipient will receive.
Below are the steps you should follow to send money to Africa using Wise:
Register for free on the Wise website or app. If you wish, you can sign up using your Gmail or Facebook account.
Choose the amount to send. Wise, which was previously known as Transferwise, provides a way of checking the exact amount your loved one will receive. Once you key in the amount, the system will automatically show the exchange rate and fees.
Fill in your personal details including your name and address. These are needed to comply with financial regulations. However, it is reassuring to know that Wise keeps them private.
Provide your recipient's bank details. Alternatively, provide their email address if you don't have their bank information.
Pay for your transfer. After choosing the money transfer type, you get the transaction fees for each option and how long it will take the money to arrive. It is advisable to pay using your bank account. This option is considerably cheaper.
Lastly, transfer the funds. You will receive a transaction confirmation email afterward.
You can use a debit card, credit card, or bank transfer to send money to Africa using Wise. This company charges a transfer fee of 0.41% (but this can vary with currency). Funds usually get to the recipient within minutes.
ALSO READ: 7 Africans In The Diaspora Breaking Boundaries
1. TorFX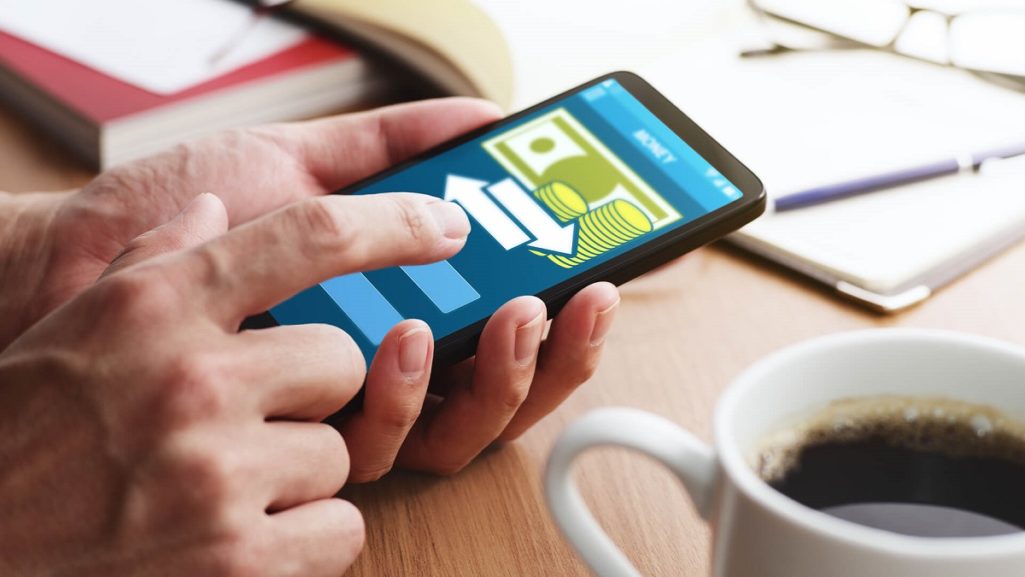 TorFX is a UK-based company that specializes in money transfer and currency exchange services. Both individuals and businesses can use this money transfer service to send money to Africa. The company has offices in the UK, the US, India, and South Africa. It supports 60 currencies and sends money to more than 110 countries.
In the past, TorFX has been recognized as one of the top money transfer service providers. During the Moneyfacts Consumer Awards, the company emerged as the international money transfer provider of the year for five consecutive years, from 2016 to 2020.
TorFX is considered to have competitive rates, especially when transferring a large sum of money. The company doesn't charge any transfer fee for all transactions. These factors has allowed TorFX to remain at the top of the industry.
The money transfer period is dependent on the receiving bank, destination, and currency. Nonetheless, TorFX delivers funds the same day or takes at most two working days. Here is what to do to send money to Africa using TorFX:
Create an account on the TorFX website. 
Set up your transfer. Fill out details about where you want to send money.
Pay for the transfer. The available payment option is a bank transfer from any account in your name.
Send money to your relatives or friends.
ALSO READ: Non-Profit Spotlight: How Christabel Dadzie Is Bringing Young Diaspora Professionals To Contribute Ghana's Development
Conclusion
Gone are the day when Africans in the diaspora are restricted to just one means when they want to send money to Africa. Cheaper ways to send money to Africa will continue to emerge.
Remittances to Africa help to diversify income sources for individuals and households. As these money transfer services continue to offer faster services and better transfer rates, more Africans in the diaspora will be inspired to send remittances more often.
Have you used any of the money transfer methods we have listed? What was your experience like? If you have used more than one, which is your favorite platform for sending money to Africa? Share your thoughts with us in the comment box below.
Join African Vibes Community for more positive African news, exciting tips, and discussions.