25 Year Old Cameroonian Entrepreneur Is Tackling Maternal Mortality With Technology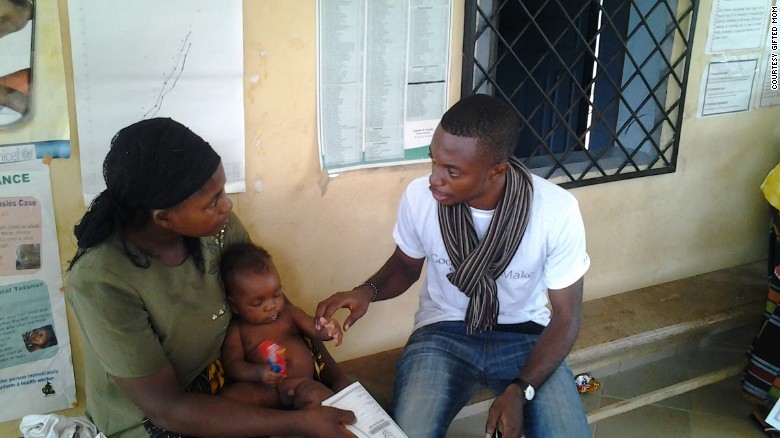 Alain Nteff is one stand-up young entrepreneur. He saw a problem and he did something about it. The 25-year-old Cameroonian entrepreneur is the co-founder of Gifted Mom. It is a mobile health platform that uses low-cost technology. This is to help mothers and pregnant women access medical advice in out-of-the-way, rural communities.
"The message I am trying to send out with my team is that the problem of maternal and infant death is not a woman issue. It's a humanitarian issue," Alain Nteff said in an interview with CNN. "Everybody should take seriously. We all have mothers, we all have sisters, and it's not just a problem for women or girls."
Additionally, the seed for the Gifted Mom idea was planted in 2012. It is when Alain Nteff, a 20-year-old engineering student, visited a hospital in rural Cameroon. It is also where his friend Conrad Tankou was doing his medical practice. There he witnessed several mothers and newborns die from conditions that could have been predicted and managed with proper antenatal care. Moreover, Alain Nteff was deeply affected by what he saw. Together with Tankou, they started thinking of ways in which they could use their skills to tackle the issue of maternal and infant mortality.