Ghana's Tourism Efforts Pay Off As Chance The Rapper Leads American Celebrities To Return To Ghana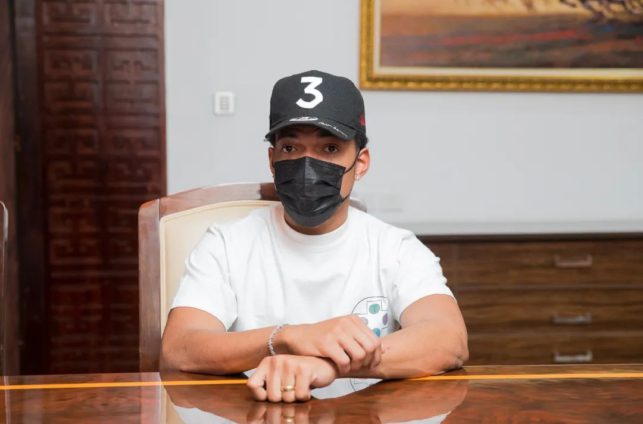 Undoubtedly, one big achievement of the Nana Akufo-Addo administration is the remarkable revival of Ghana as one of Africa's biggest tourist destinations. In 2019, the West African nation hosted non-African blacks in the year of return, attracting billions of dollars in investment. As an after-effect, from Dave Chappelle to Stevie Wonder, African-American celebrities are championing a campaign for black Americans to return to Ghana. Jumping aboard the returnee train is the ace American rapper, Chance the Rapper.
Ghana 🇬🇭. Welcome @chancetherapper !!!!! @VicMensa @youngglobal @AmoakoBoafo pic.twitter.com/Zz9r5xTe5I

— PJKev (@PJkevApproved) January 5, 2022
ALSO READ: Year Of Return: Ghana And Jamaica Waive Entry Visa Requirements
The Grammy Award winner has announced that he wants to take a large group back to Ghana in July. This is because of the pleasant experience he had there. He stated on Twitter that he hopes to return to the country not alone, but with a large group of people.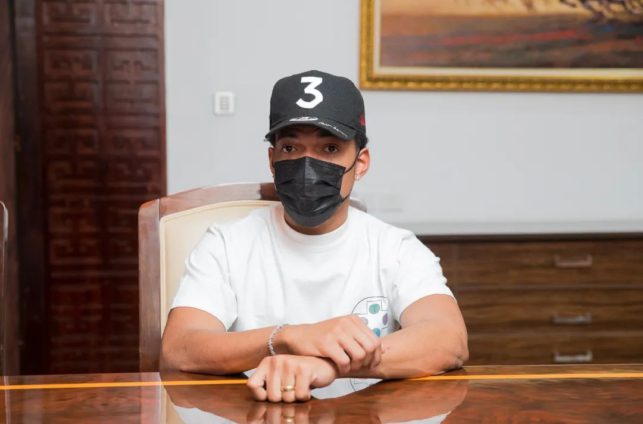 In persuading his fans, Chance the Rapper promised that anyone who wanted to travel with him to Ghana would feel at home. "Ghana will commemorate the 65th anniversary of its FIGHT for independence. In July, I'd want to return with a large group. I guarantee you'll feel at ease," the rapper tweeted.
The announcement also contained a video montage of the rapper's work when he was in Ghana this month.
Ghana will celebrate it 65th year since it FOUGHT and gained its independence. I wanna go back in a big group in July. I promise you'll feel at home 🇬🇭 JLIG (2022) shot by me pic.twitter.com/3NMpniktOG

— Chance The Rapper (@chancetherapper) January 13, 2022
Are Ghana's Efforts Finally Paying Off?
Without a shred of doubt, Ghana—and Ghanaians—are benefitting from this exposure. While declaring the Year of Return, Ghana's President, Nana Akufo-Addo said,
"We want to commemorate it (Trans-Atlantic Slave Trade), to be able to say together that never again will Africa and her people permit themselves to be subjugated to these types of dehumanizing and inhumane events. Never again! At the same time, we want to use the symbolism of this year to take concrete steps to solidify the relations of our kith and kin in the Americas and the Caribbean."
ALSO READ: Year Of Return: WWE Champion Makes Heart Warming Trip To Ghana After 26 Years
Beyond strengthened partnerships, Ghana has gained an international reputation for being an emerging tourist destination. With this reputation, the nation is positioning itself for a massive influx of Foreign Direct Investment. Already, the 2019 Year of Return was an outstanding success as over 500,000 tourists visited Ghana in 2019.
Many of these tourists bought properties, set up businesses, or made investments, and the nation is reaping the gains today. Also, its tourist appeal is bringing giant opportunities for Ghanaians. Twitter and the African Vaccine Coordination Center recently set up their Africa offices in Accra. With tourism prioritized, Ghana can certainly do more to boost its economy.
How African Nations Can Replicate Ghana's Success
African leaders must take a cue from Ghana on how to harness the power of tourism. Ghana has put in the effort to improve its image. It is also a country known to respect the rule of law, with the absence of political instability or insurgency. These are all markers that set it apart from many of her neighbors. Before any nation can replicate Ghana's success, these must exist.
As Chance the Rapper undertakes a mission to show Ghana's beauty to the world, Africans must be happy. More importantly, Africa and Africans must work to see that every country is as attractive for investment and tourism as Ghana is. No country on the continent should be left behind.