15 Of Our Favorite Looks Worn By Danai Gurira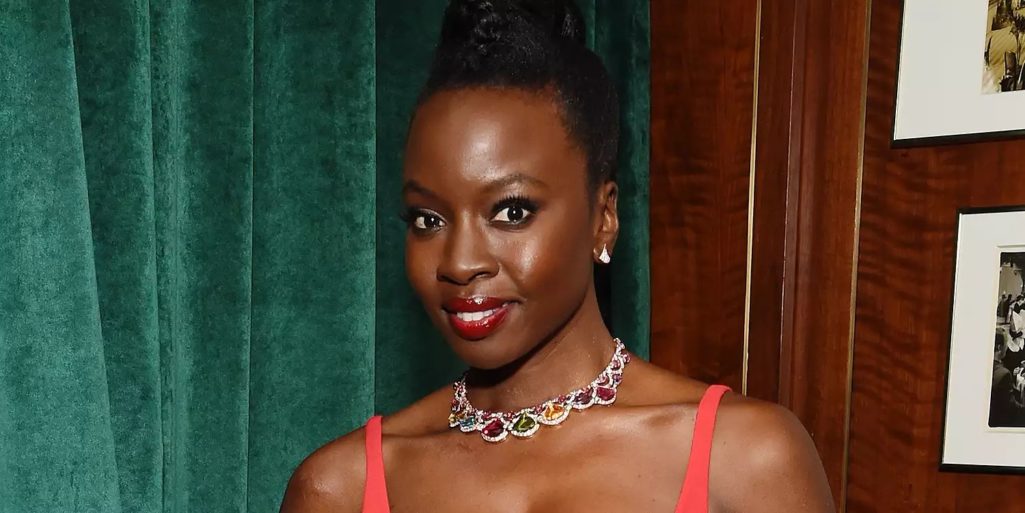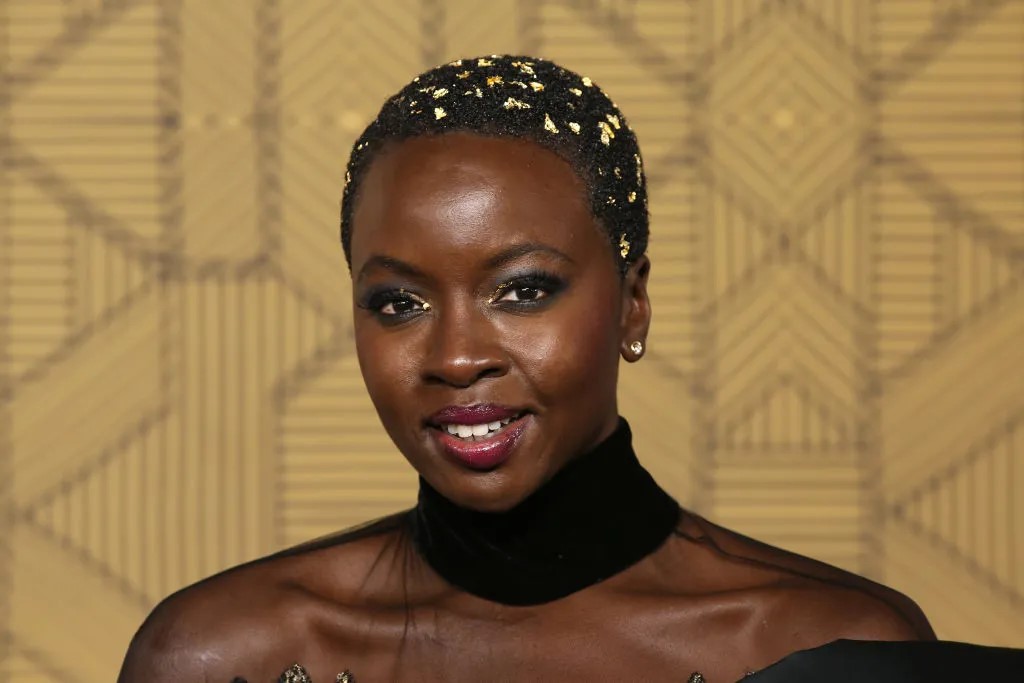 If you are a die-hard fan of the now-famous Black Panther movie, you must know Okoye, the lead female warrior of Dola Milaje, the bodyguard contingent of the Wakanda Kingdom. But have you met her personally?
Well, Danai Gurira (Okoye) is an award-winning actress who has appeared in numerous films and TV episodes. Perhaps, you are one of those wondering what her unique and rare name means. Danai is a unisex name of Greek origin.
In Mozambique and Zimbabwe in southern Africa, it is used as a girl's name while in Thai, it is used as a boy's name. In Greek, Danai means 'of the Danaans' in Thai, it simply means 'son' while in Southern Africa it implies 'love one another'. 
There is something about Danai Gurira's fashion sense that endears her to fans, aside from her incredible performances on the screen. She loves to appear simple with splashes of sophistication while wearing her African identity with pride. Here are 15 of her appearances that got people talking.
Her early life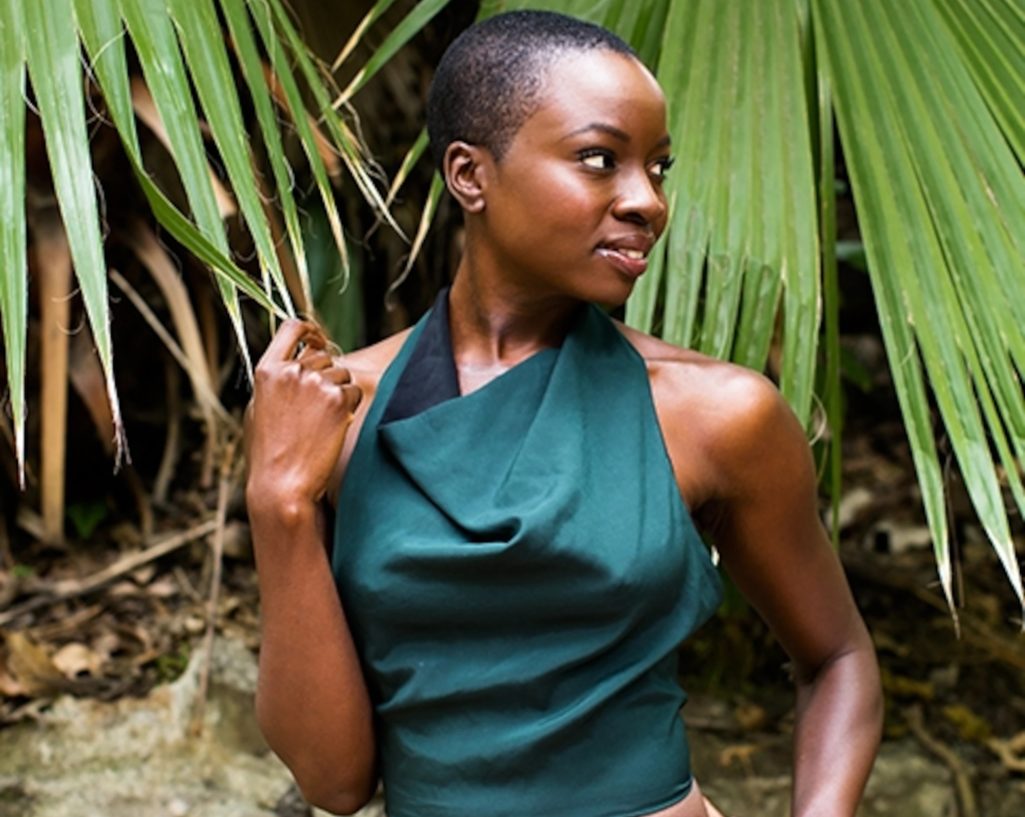 Gurira was born in 1978 in Grinnell, Iowa, United States to Roger and Josephine Gurira who had moved from Zimbabwe in 1964. She is both an American and a Zimbabwean citizen. When young Gurira was just 5 years, the family moved back to Zimbabwe. She would later move back to the US for further studies.
ALSO READ: 'Black Panther' Box Office Is Fast Tracking Towards The Billion Dollar Mark Worldwide
Having been born to Zimbabwean parents and having spent part of her childhood and early adulthood in Zimbabwe, Danai Gurira identifies with her African origin and culture quite well.
Although women, and more so African women, have been looked down upon in most societies, Gurira's role as Okoye in Marvel Cinematic Universe (MCU) films has changed the narrative.
"Since I was a little girl, it was always clear to me that women were equal in power and ability to men," Gurira said.
What is Danai Gurira famous for?
No doubt, a lot of people got to know about Danai Gurira after her role in Black Panther. But, do you know that Gurira's role as Michonne in The Walking Dead AMC drama series made her a household name in many parts of the world?
In the zombie apocalypse series, Michonne, the main character and a survivor of the pandemic, gradually grows from a reserved loner to a sword-welding relentless warrior and fearless leader. Gurira was in the show from 2012 to 2020.
15 times Danai Gurira stunned us with her looks
Surprisingly, on top of her acting and playwriting prowess, Gurira has an incredible taste for everything fashion. Her style can be described as bold, adventurous, and classic at the same time. She is deliberate about what she wears and this is what she had to say while talking to Bazaar.
"You have to let you and the dress connect so that something can happen organically between you and the piece of art that you're wearing."
So, let's get to it and look at 15 of Gurira's stunning looks one after the other. Ready?
ALSO READ: Danai Gurira Takes On The Role Of The First Black Congresswoman
Style 1
Blue symbolizes confidence, trust, and loyalty. It also radiates a sense of calmness like no other color. This modish dress is ideal for an evening hangout or similar events. The silver ring, necklace, earrings, and hair clip complement this look.
Style 2
Looking for a multipurpose dress ideal for office and outdoor events? This is it. This plain navy blue dress will give you a professional look while the light blue, pink, and yellow flowers on the flared short sleeves add a more relaxed feel to the outfit. Finish it off with a deep pink pair of classic heels and become a star.
Style 3
Green, yellow and blue are colors that make us feel closer and more connected to mother nature. Wear this dress during a relaxing outing with family and friends. This should be your go-to dress when the summer heat starts to bite hard.
Style 4
Crochet never goes out of fashion. Adding stylish garb to your closet will not do you any harm. White, brown, and black colors on this classic dress seem to be in perfect harmony. Finish off the entire outlook by wearing your black or golden dangling pearl earrings and black open heels.
ALSO READ: 'Black Panther' Sells Out African Theaters
Style 5
If modesty is your thing, this is a perfect look for you. The harmony and synchrony portrayed by pink, purple and brown colors on this long-sleeved maxi dress is on another level. The ensemble is perfectly completed by a sharp pointed pair of sleek purple heels.
Style 6
Cold weather is no reason to look grumpy. This red, black, and white ensemble is a perfect addition to your wardrobe if you need to step out into a snowy winter morning looking stylish and warm. Complete the look with a pair of unique black heels.
Style 7
The bound hems of this dress give it a neat and creative finish that adds to its black-and-white beauty. You can't fail to notice the designer's touch and creativity on the layered bottom of the dress. The way the dress tapers upward is enchanting.
Style 8
Orange and dark blue are always good together. Gurira teases her fans in this bold appearance at an event organized by ONE. The cutout around the torso and the deep V neckline that exposes the cleavage left many people talking.
ALSO READ: 15 Unforgettable Ankara Styles By 15 African Actresses
Style 9
Simple, elegant, and modest is the best description of this straight maxi dress. The combination of cream and green colors on the skirt and part of the front bodice is calming. Who would have thought that a touch of purple and brown could look so great in a splash of colors?
Style 10
The flappy design across the bodice of this straight and tasteful dress is the first thing you will notice at a glance. Did you also notice the little black dots that creatively get concentrated as you move from the hem to the bodice of this pink dress?
Style 11
The texture of this shiny golden dress is what catches the eye first. In addition, the black finish on the bodice and waistline brings out a beautiful contrast. You can't fail to notice the golden dangling earrings and hair clips that accessorize this dress to perfection.
Style 12
One thing you might have noticed is Gurira's love for colorful tube gowns. Color has a special effect on the heart and brain, and the eyes enjoy seeing them, especially when they are put together creatively.
Style 13
When Gurira is not rocking her favorite tube gown, she is wearing an ensemble that is modestly revealing. The beauty of this dress is as glaring as the yellowness of the sun. The bright canary yellow permeates a jovial and celebratory mood like none other.
ALSO READ: The Looks That Afronized The Black Panther Hollywood Movie Premiere
Style 14
More than once, Danai Gurira has shown that monochrome can be elegant. The black waist tie and beautiful floral decoration give this sparkling white sleeveless dress a unique and stylish appearance. Complete the look with a pair of shiny earrings, a golden bangle, and chic pair of high heels as shown by Gurira.
Style 15
Shining golden garments always exude glamor and class. It gives the wearer great confidence and oomph as seen in Gurira's brilliant eyes. The blue, red, purple, and green flowers attached to the bodice and hem of this dress add a refreshing splash of colors that are so pleasant to the sight.
Conclusion
There you have it! We hope these Danai Gurira's styles have greatly inspired you. In addition, you now have a good number of designs to choose from if you are looking forward to upgrading your wardrobe.
Which of the 15 looks did you find most appealing? Would you like to try it out this holiday season? We would love to hear from you.
Join African Vibes Community for more positive African news, exciting tips, and discussions.