'Black Panther' Box Office Is Fast Tracking Towards The Billion Dollar Mark Worldwide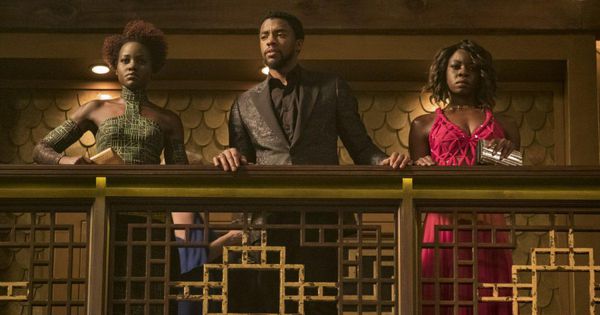 As is again appropriate thanks to an absurdly strong box office sprint, I wanted to play another round of "What milestones did Black Panther set this weekend?" So, without further ado, here are a dozen or so records or milestones that the Chadwick Boseman flick set or established over its third Fri-Sun frame…
Highest-grossing solo/non-sequel superhero movie:
With $501 million in North America and $897m worldwide, Black Panther has passed Fox's Deadpool ($363m/$783m in 2016), Warner Bros.' Wonder Woman ($413m/$821m in 2017) and Sony's Spider-Man ($403m/$821m in 2002) to become the biggest non-sequel and non-ensemble superhero flick of all time. Everything else in this genre is either a team flick or a solo sequel. And even that's not a very long list.
ALSO READ: Black Panther's Chadwick Boseman To Play Yasuke, The First Black Samurai
Biggest superhero movie without a Batman or an Iron Man
Now that Walt Disney's Black Panther has passed the likes of Wonder Woman and Spider-Man 3, it is officially the highest-grossing superhero movie of all time, in North America and worldwide, that doesn't feature either Bruce Wayne or Tony Stark. And yeah, it will soon pass The Dark Knight in North America and both Chris Nolan Dark Knight sequels worldwide to become the biggest comic book flick worldwide that doesn't feature Robert Downey Jr.'s Tony Stark. Heck, if it gets past Iron Man 3 ($1.2b in 2013), then Chadwick Boseman can officially be anointed Earth's Mightiest Hero.
Second-biggest Marvel Cinematic Universe grosser in North America:
This one pretty much speaks for itself. Black Panther has outearned (in North America) every previous MCU movie save for the first Avengers.
Since both Avatar and Star Wars: The Force Awakens benefited from New Year's Day falling on their third respective Fridays (and the general boost afforded to Christmas season releases), Black Panther technically has the biggest third-weekend gross that wasn't part of a holiday.