9 Natural Hair Products Your Hair Would Love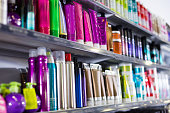 More and more black women are celebrating and growing their natural hair—and we love to see it. However, caring for your natural hair can be a daunting task, especially for girls with curly hair. From hydrating and conditioning to curling and reducing frizz, curly girls need to deal with a lot to get that model-like look. This may seem like an uphill task. However, we've found natural hair products that will make a difference. Whether your hair is low porosity, high porosity, or somewhere in the middle, there's a product for you on this list.
This product has been tested by black girls from Puerto Rico to Nigeria. It is ideal for girls who want sleek twist-outs. This works well on every hair type. Summit Liv Crème is one of the best natural hair products that will bring shine back to your hair. Are you looking for an everyday use leave-in conditioner that works? Your search ends here. Simply section your hair and apply it as needed. Don't forget to brush from root to end. Apply on wet hair for a sleek twist out. If you want a more voluminous look, apply to your dry hair. You can also use it as a styling cream. So, this is basically a 2-in-1 package. The best part is that it does not leave your hair feeling greasy or oily.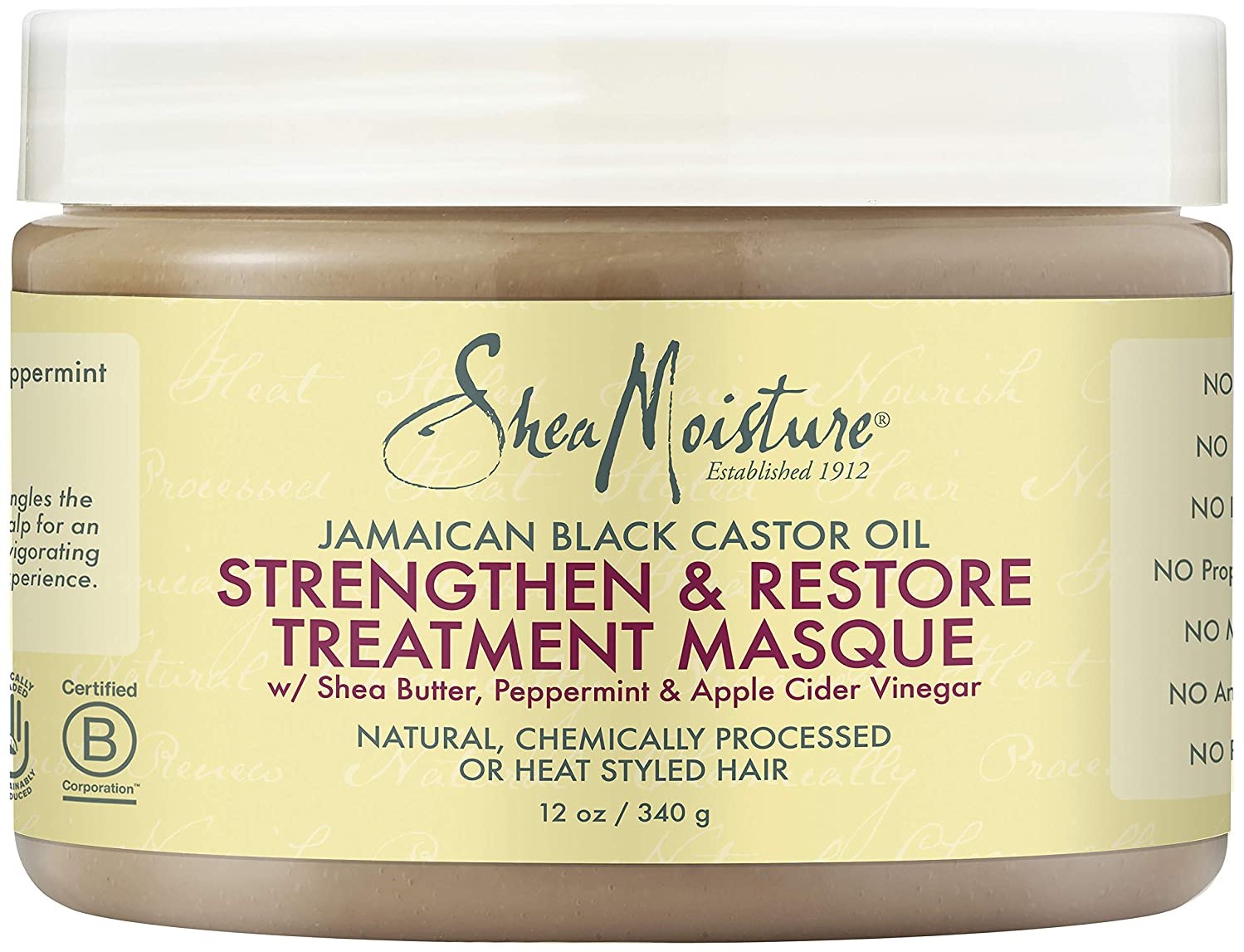 Every curly girl knows that one of the tricks to strong healthy hair is masking the hair with natural hair products. Shea Moisture is a deep conditioner that helps to repair and restore damaged hair. Whether your hair is dry and brittle or chemically damaged, use this and it will be all the better. This product also helps to strengthen weak hair and reduce shedding. Wash and condition your hair, then section it and apply a generous amount of Shea Moisture.
You can twist your hair post-application. Cover with a heating cap. However, if you don't own one, a plastic bag will suffice. Deep condition your hair for 30 minutes to 2 hours depending on hair type, then rinse off and style as needed. The heat helps for better absorption of the masque. Nonetheless, if your hair is relaxed or transitioning it still works well.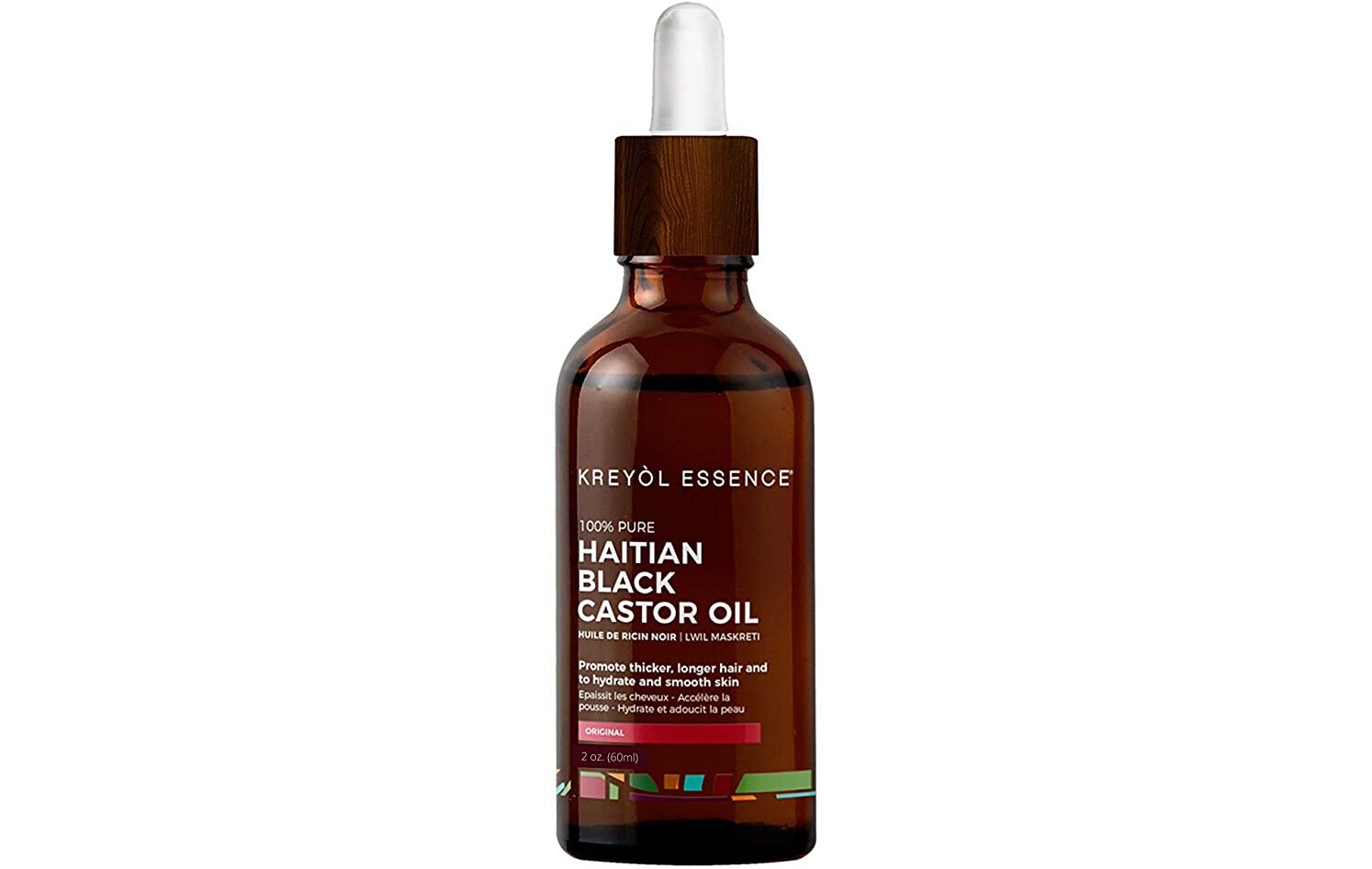 Curly girls know that depending on your hair type, you should either use the LOC or LCO method to retain moisture in your hair. However, oiling your scalp is almost as important. One of the natural hair products your hair would love is castor oil. Kreyol Essence Haitian Black Castor oil is not your regular castor oil. This all-natural oil will help in hair growth and regrowth. Simply section your hair and apply it to your scalp. It's easier to access your scalp if your hair is in plaits or braids. However, don't forget your edges too. It has also been proven to help grow your eyelashes and eyebrows. If you're looking to grow longer thicker hair, here's your hair oil.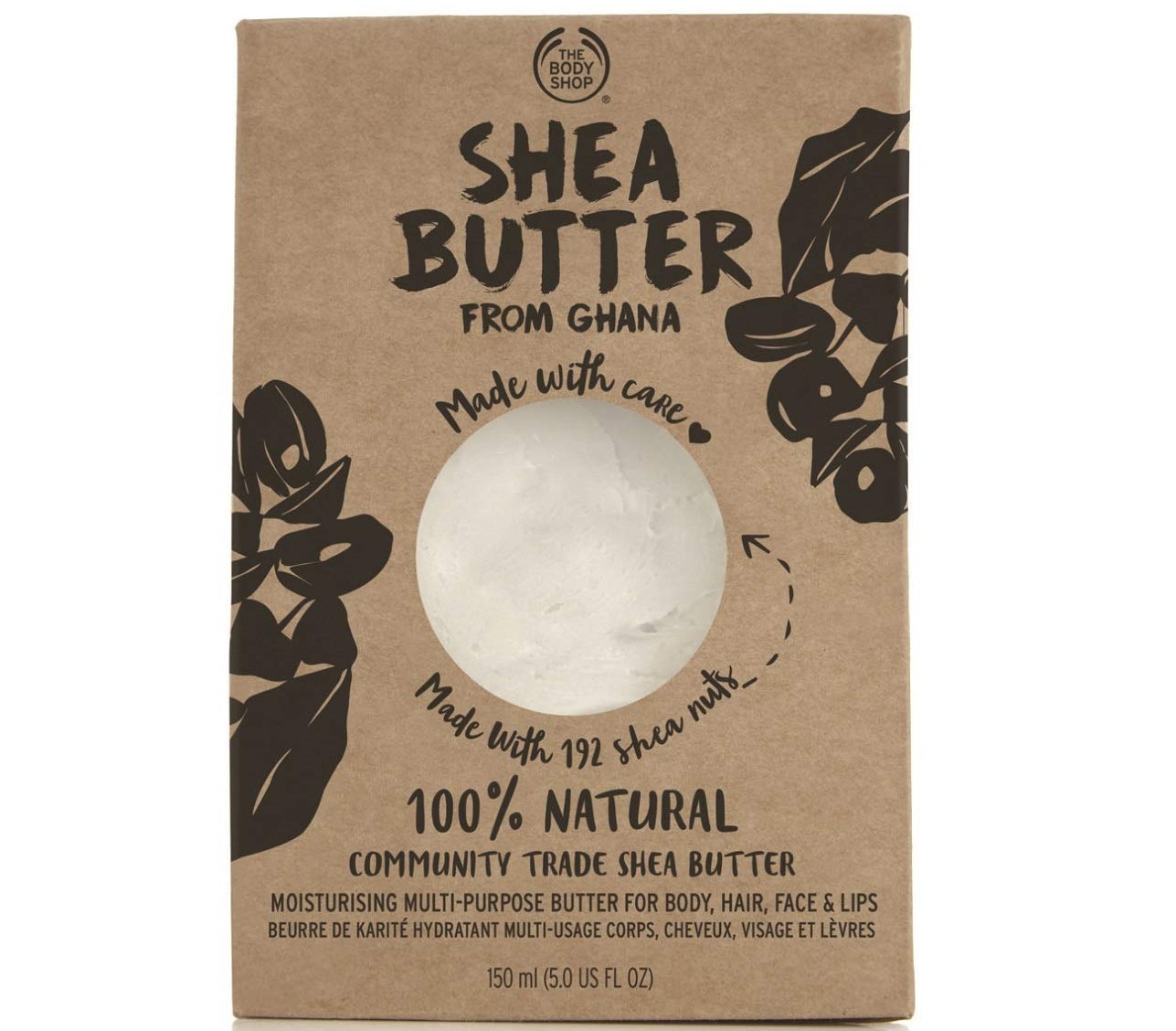 This is community trade shea butter in its purest form. It is handcrafted by Ghanaian women and whipped to creamy perfection for easy application to your hair. With this natural hair product, a little goes a long way. Use it as a scalp cream or sealant. As a scalp cream, apply directly to your scalp. As a sealant, finish up your styling and apply after leave-in conditioner or water to lock in your moisture. It works well for both. Interestingly, it is 100% vegan.
Hair is protein and needs to be replenished from time to time. Babassu & Mint deep conditioner replenishes both protein and moisture. Thus, it helps to restore dry and damaged hair. It's even said that the founder of Mielle Organics, Monique Rodriquez, loves this particular hair product. It is minty, tingly, and everything you want in a deep conditioner. Apply this directly to your already sectioned hair, and cover it with a heating cap or plastic bag. Deep condition for 30 minutes to 2 hours or overnight—as the case may be. Mielle Organics is also a black-owned natural hair brand. Try it today and share your experience with us in the comment box below.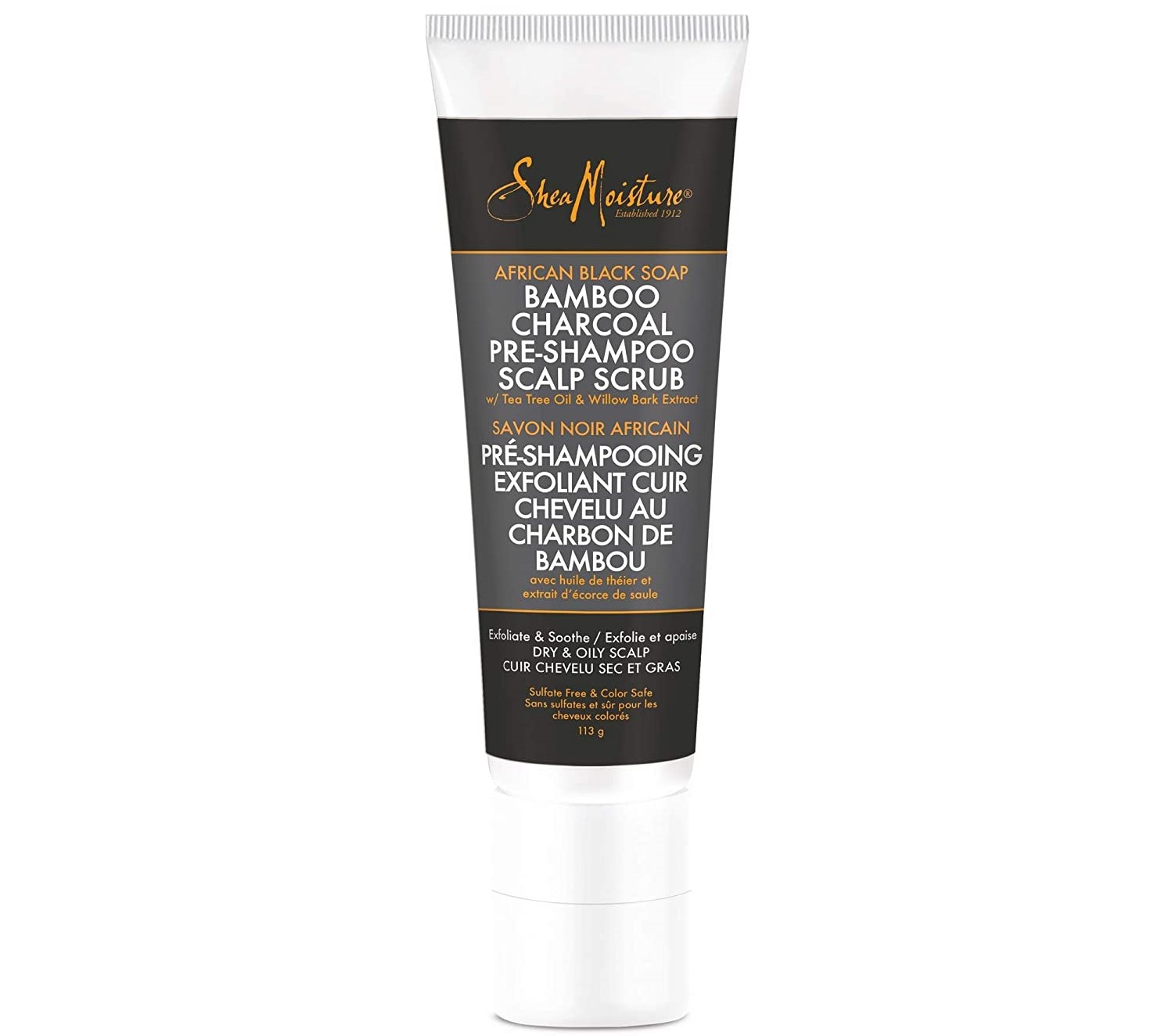 To ensure your scalp is clean, you can a pre-shampoo scalp scrub. This scrub exfoliates your scalp without stripping away your natural oils. It washes away sweat and residue of all other synthetic products from your scalp. Consequently, your scalp will be free to produce its natural oils. This helps to give you a clarified scalp to style after washing. Even when you don't want to style, having a 100% clean and healthy scalp can boost your self-confidence. What you want to do is apply this Bamboo Charcoal directly to your scalp and rub it in, applying a little pressure with your fingertips. It helps to wash your hair in sections for easier access to the scalp. It's worth every penny.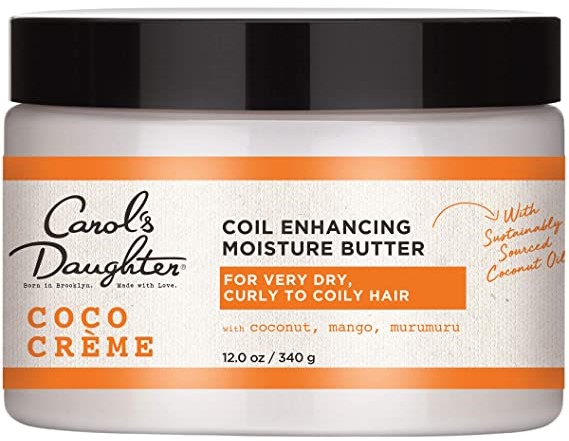 Curly sisters love to enhance their coils. Carol's Daughter coil enhancing moisture butter is a buttery soft cream that moisturizes and enhances your coils. This natural hair product helps your hair retain its moisture. It is created for all-natural hair textures from 1b to 4c. Carol's Daughter is specially created with love for the black woman's hair. Use this product for a twist out or apply on wet hair for a wash and go. With 100% organic ingredients like almond oil and coconut oil, it's no surprise that your hair will love this product.
Wouldn't you love a shampoo that works like a charm and smells like a dream. From all-natural ingredients to amazing scents, this vanilla-mint scented shampoo is simply out of this world. This natural hair product is made by Alaffia. Wet your hair and scalp and apply as needed. Scrub your scalp and hair with your fingertips. You guessed it! The mint helps to keep dandruff and undesirables at bay. Step up your natural hair game with this shampoo. Your hair will thank you for it.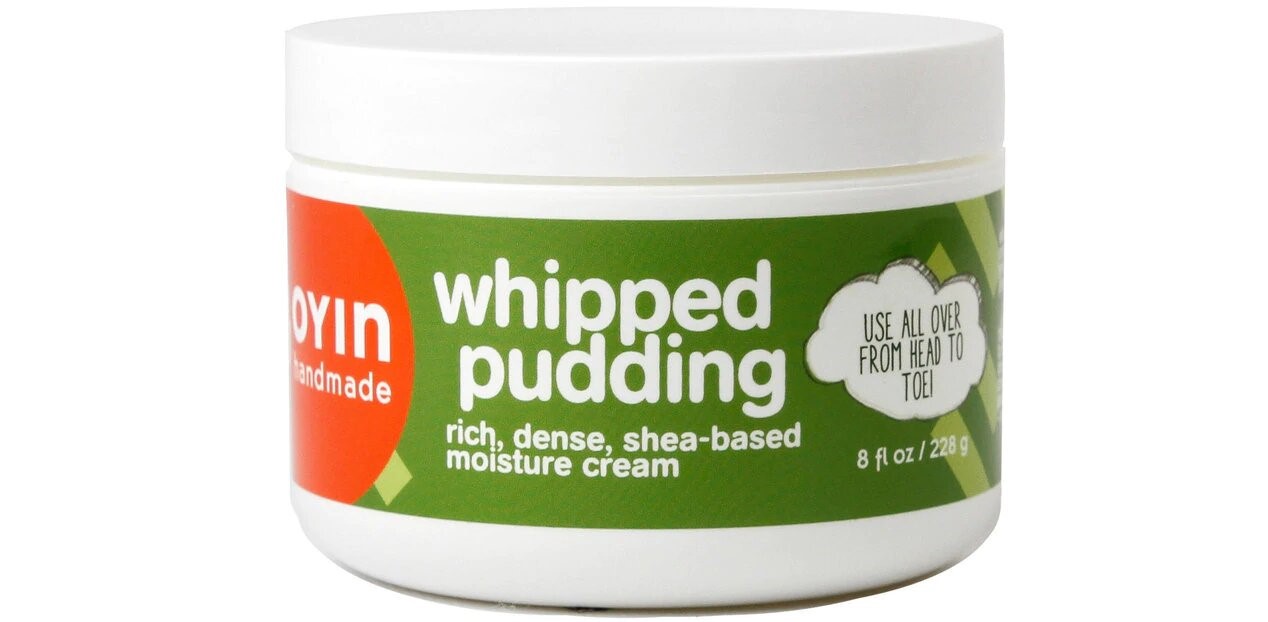 This shea butter-based product gives you multiple uses. You can use it for your hair and for your body. Made by Oyin Handmade, this product is great for your natural hair. Also, it makes your dry hair pliable and easy to style. Another thing it does is provide a long-lasting moisturizing effect to your hair. This shea pudding has been whipped to perfection, making it easy for you to use on your hair and skin.
Conclusion
Here you go, nine natural hair products that curly girls will die to have. While natural hair can seem traumatic to style, you can beat the odds with the right products. There are many more and we will bring them to you in subsequent articles. Which of these are you looking forward to trying out? Tell us in the comment box. We wish you luck on your natural hair journey.